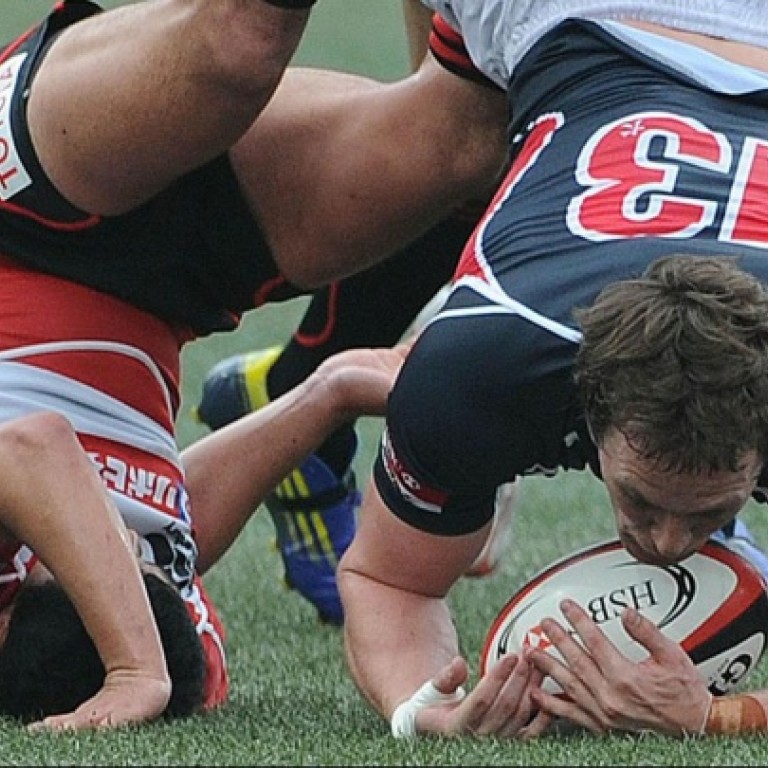 Media, fans boost Philippines ahead of Hong Kong clash
The Philippines are galvanised by surprisingly high media interest and an expected strong turnout for their important Top Five clash
A buzz of excitement surrounding the first home game for the Philippines at the elite level in the HSBC Asian Five Nations has put Hong Kong on guard as they hope to secure their berth in the Top Five competition for next year's 2015 World Cup qualifying campaign.
Head coach Leigh Jones was caught unprepared by the strong showing from the Filipino media at yesterday's press conference with around 40 members of the Manila press corps turning up as they drum up support for the Volcanoes.
"There is a high level of interest in this game and by all accounts it is estimated that something like 4,000 fans will turn up to cheer the home team on against us. And there is a high level of expectation, too, for they believe they can win this game," said a slightly bemused Jones.
Jones has every right to be taken aback. While it would be presumptuous to go into a game thinking you only have to turn up to win - as Japan did last week in their 38-0 victory at Hong Kong Football Club - Hong Kong are clear favourites. But a hostile crowd, and hot and humid conditions could be levellers.
Philippines Rugby Football Union official Matt Cullen turned up the pressure when he said there was a strong belief within the Volcanoes that they could keep their proud record of never having lost an Asian Five Nations game at home. "Yes, this is the first time we are playing in the Top Five, but I believe we can keep our record of not losing at home clean. The crowd will help us immensely," said Cullen.
The Philippines defeated Sri Lanka at home last year to clinch promotion to the Top Five and the aim is to stay in this group, so the dream of playing in a qualifying competition for a berth at the 2015 World Cup can be kept alive.
"A lot of the guys want to have a shot at qualifying for the World Cup and we know how important this game is to those chances. We have two more games, away to South Korea next week, and then hosting the United Arab Emirates. We don't want to go into our last game against UAE knowing we have to win to stay at the top level. We would rather settle that issue earlier," Cullen said.
These are fighting words that Jones and Hong Kong skipper Tom McColl will have noted, and have prepared for by starting with the strongest set of forwards this season.
The return of loosehead props Ian Ridgway and Jack Bennett boosts the front row. Ridgway, who missed the first two games against UAE and Japan due to a calf injury, will face a last-minute test and, if declared fit, will start, with Bennett on the bench. In the backs, Mike Glancy will start for the first time at flyhalf with a lot riding on his kicking game.
"They lost to Japan 121-0 but since then have been in camp for two weeks preparing for us and I expect them to come at us hard," Jones said. "If we can manage them for the first quarter to 30 minutes, I think we can achieve our objectives."
With one win under their belt, a place in the Top Five is all but secure, but mathematically Hong Kong will need to win today to guarantee they are playing for a World Cup berth next year.
In the other game today, Japan will hope to seal the title for the sixth consecutive year by defeating South Korea in Tokyo.
This article appeared in the South China Morning Post print edition as: Hong Kong ready to fight fired-up Filipinos