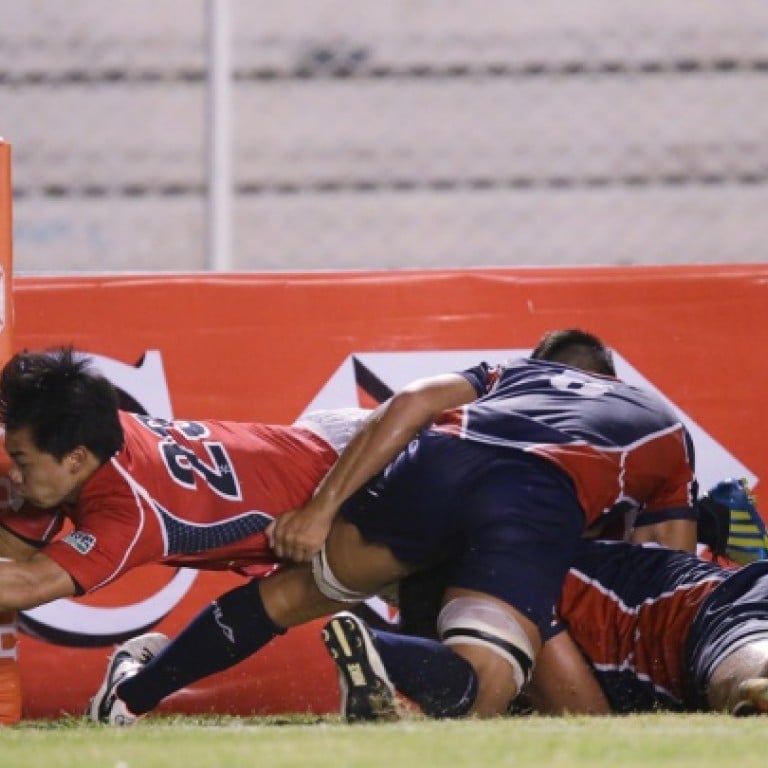 Hong Kong face South Korea in bid for second spot in Asian Five Nations
Win in South Korea would secure runners-up place with eye on qualifying for 2015 World Cup
A second-placed finish in the HSBC Asian Five Nations Top Five competition today will give Hong Kong a boost of confidence as they target a place in the repechage event at the World Cup qualifying campaign next year, says skipper Tom McColl.
Victory over South Korea in Ansan will ensure Hong Kong finish second behind Japan. A similar finish next season, when the tournament doubles up as the World Cup Asian qualifier, will give Hong Kong a second bite at the cherry in qualifying for the 2015 showpiece.
"It will be a huge boost to our self-belief going into next year if we can accomplish the goal we set out to do this season, which was to win back our second place slot in Asia," said McColl.
Hong Kong were usurped by Korea last season into second-place, and full-back McColl called on his side to get in the face of the Koreans from the outset.
"We have to be physical in the opening 25 to 30 minutes," he said. "They are a side that goes well when they have front-foot ball, but if we can ruffle their feathers and make them defensive, they will struggle."
Hong Kong coach Leigh Jones said: "A good start is vital. We have to make sure we are in the game after 30 minutes and are in touch at half-time. If we can do that, I believe we can pull it off."
Hong Kong have made two changes to the pack that began against the Philippines a fortnight ago, with hooker Alex Harris and tighthead prop Steve Nolan starting alongside Ian Ridgway. Will Hunt and Charles French will be in the second row, while the back comprise Alex Baddeley, Matt Lamming and Pale Tauti.
Niall Rowark comes in at flyhalf to pair up with Peter McKee, and Dave Whiteford and Ally Maclay bear the responsibility of stopping the Koreans in midfield. The back three comprises McColl with Jonny Rees and Sebastien Alfonsi on the wings.
Hong Kong have defeated UAE and the Philippines, scoring more than 50 points against both, while losing 38-0 to Japan.
This article appeared in the South China Morning Post print edition as: HK target Five Nations second spot