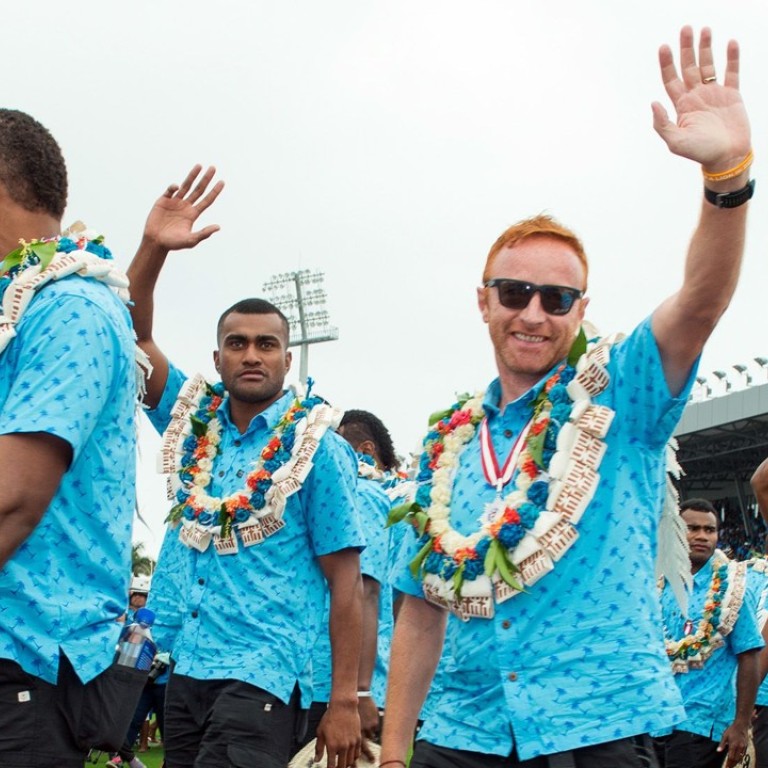 'Blacklisted' ex-Fiji sevens coach Ben Ryan urges Fijians to vote in general election; politician vows to 'free' Englishman
Ryan is reportedly on the government's 'blacklist' because of his 2018 book
Prime Minister Bainimarama's FijiFirst party is favourite to stay in power
Fiji's "blacklisted" Olympic-winning coach Ben Ryan has urged people in "the beautiful republic" to vote in Wednesday's general election, as one politician vowed to "free" the Englishman if the ruling government is replaced.
"General Elections in Fiji tomorrow," Ryan tweeted on Tuesday morning (Hong Kong time). "Go out there and make sure you all exercise your democratic right to vote in the beautiful republic of Fiji."
He then wrote the hashtag, #veilomani, which in Fiji means the act of loving one another.
The elections in Fiji sees Prime Minister Frank Bainimarama, who is also president of the Fiji Rugby Union (FRU), and his FijiFirst government trying to hold on to power.
Former military leader Bainimarama has led the country since 2007 after orchestrating his second coup to remove the government, the first being in 2006. His brother-in-law, Francis Kean, is chairman of the FRU and was in 2007 convicted of manslaughter after an initial charge of murder had been reduced.
Ryan, who led Fiji's rugby sevens team to the country's first-ever gold medal at the 2016 Olympics in Rio, is reported to have run foul of Bainimarama after his book, Sevens Heaven: The Beautiful Chaos of Fiji's Olympic Dream was released at the end of May.
In the book detailing his life as Fiji's sevens coach, Ryan talks about how he wouldn't make too much eye contact with the leader and how he would be thinking to himself "be careful" while in his presence.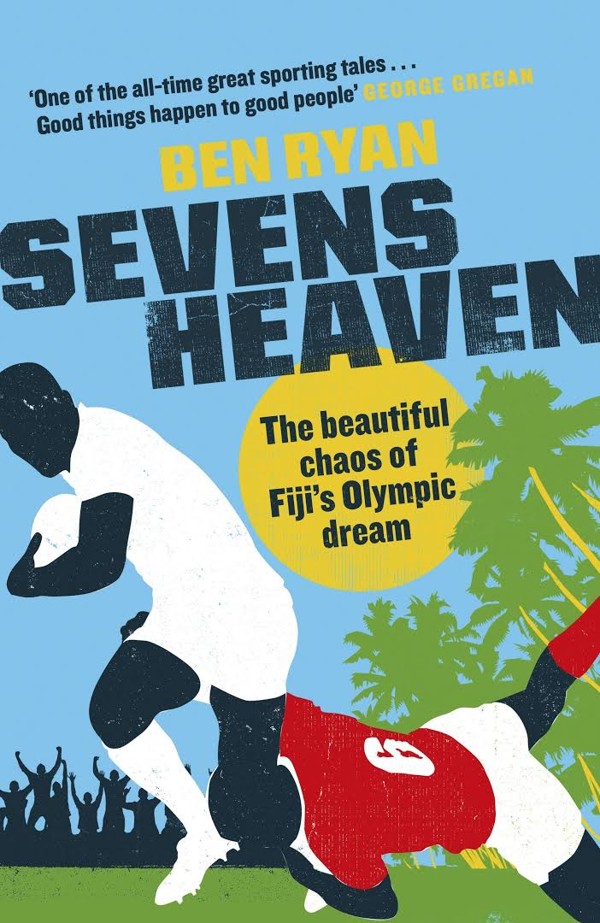 One Fijian politician said Ryan's blacklisting would be lifted once a new government takes over.
"Ben is loved beyond measure in these islands," he told the South China Morning Post. "His legacy remains safe but because of his book the regime has 'blacklisted' him.
"This will be removed [when the new government comes into office]. Ben is not the only one, hundreds [are] on that list."
Although he may be out of favour with government officials, Ryan is much loved by Fijians. He has been made a chieftain and an image of the coach sitting on top of a giant sand dune while his players train is on a Fijian 50-cent coin.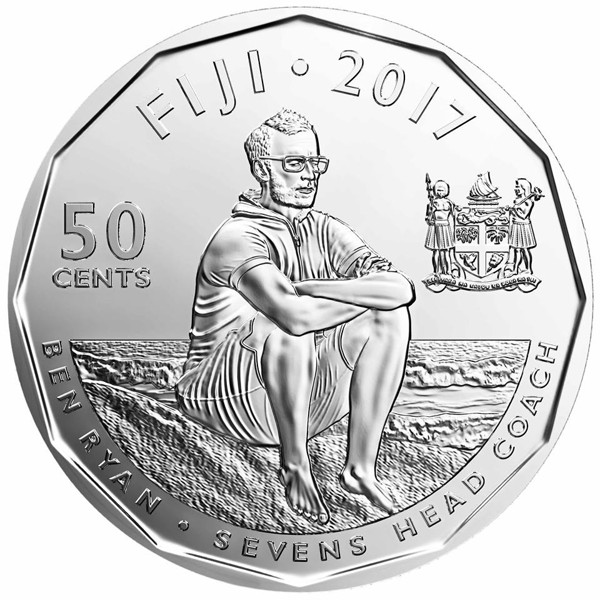 Last week, Manasa Baravilala, vice-president of Fiji's opposition National Federation Party (NFP) and former FRU chief executive, said he was "troubled" that the country's prime minister was also the FRU president.
"We want to keep politics out of the Fiji Rugby Union and encourage it to thrive under independent management and commercial sponsorship," Baravilala said. "I find it troubling that the president of the FRU is the prime minister of Fiji, as per the FRU constitution.
"This was not the case in my time. This, in my view can create potential conflict of interest or poor governance issues."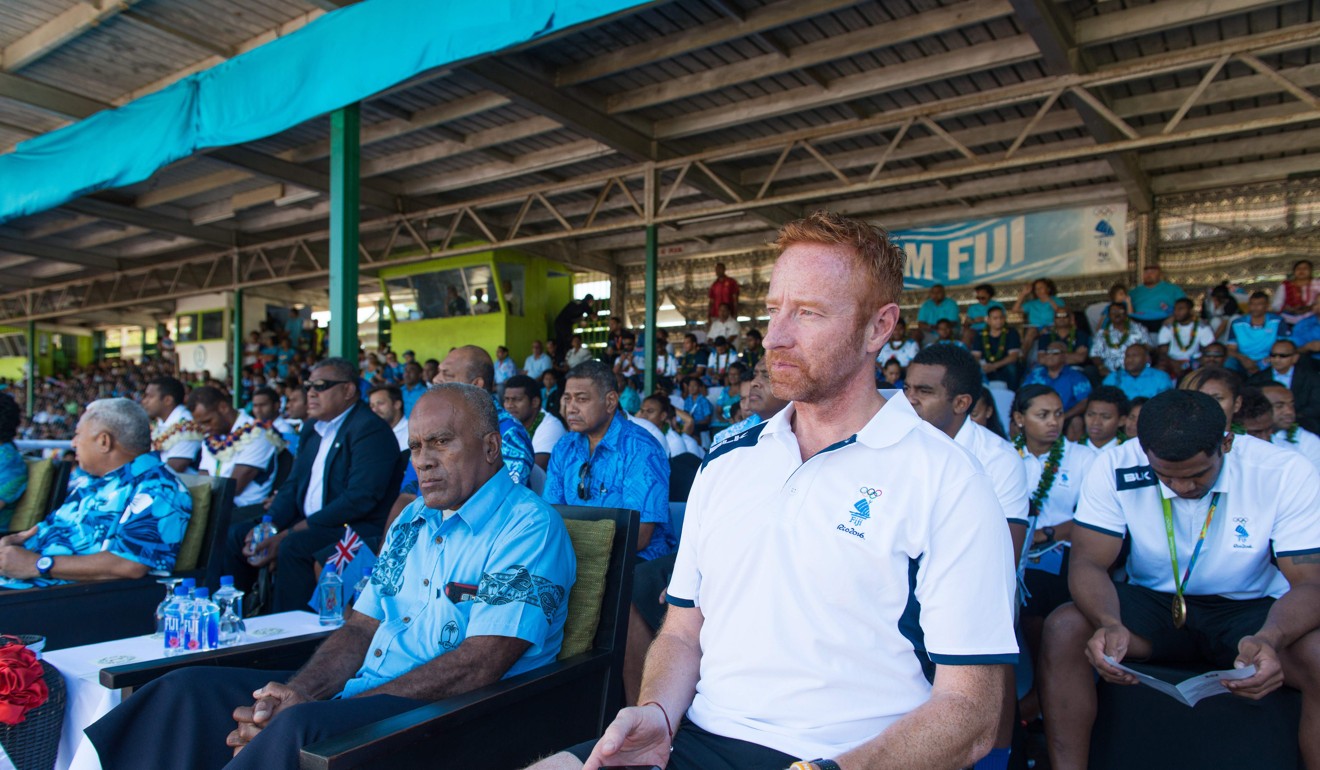 On Monday, a Fiji appeal court threw out a corruption case against ­opposition leader and former prime minister Sitiveni Rabuka, allowing him to contest the election to the delight of hundreds of supporters who cheered the decision in Suva.
Rabuka is head of the Social Democratic Liberal Party party that has close ties to NFP. He had been charged by Fiji's anti-corruption unit of making false financial declarations but the High Court upheld a magistrate's court's decision to acquit Rabuka, who had engineered two coups in the 1980s and served as Fiji prime minister from 1992 to 1999.
Bainimarama remains favourite to remain in power with a 68 per cent approval rating compared to Rabuka's 24 per cent.