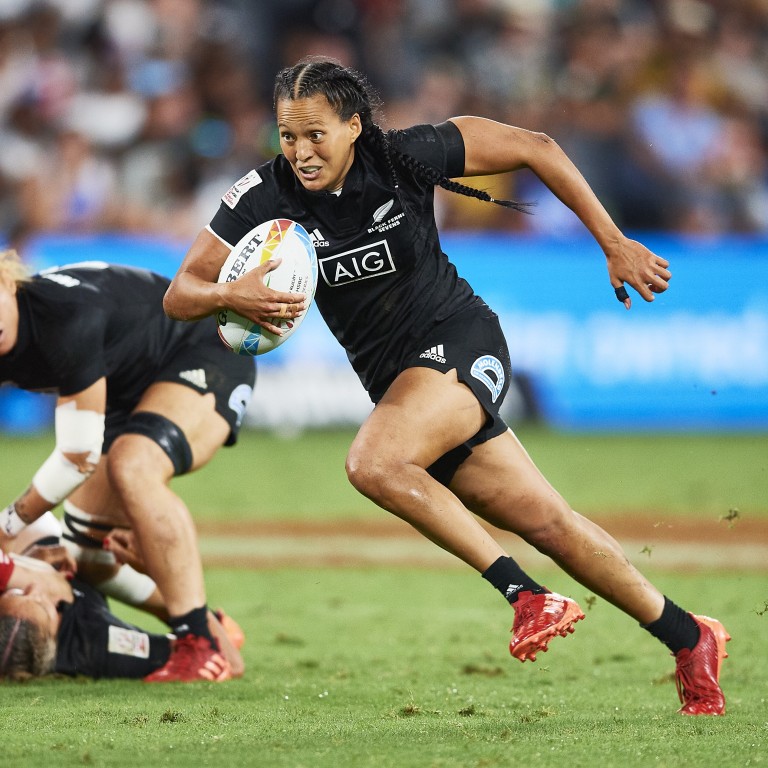 How New Zealand rugby star Tyla Nathan-Wong's Chinese grandfather helped her overcome gender, racial and size discrimination
Tyla Nathan-Wong becomes first Black Ferns sevens player to reach 1,000 points despite being overlooked early in career
Being 'small, female and part-Chinese' is not related to 'what I bring to the rugby field', says two-time World Cup winner
At just 26, New Zealand rugby sevens player Tyla Nathan-Wong finds herself entering record books and breaking boundaries. The two-time Rugby World Cup Sevens winner, Commonwealth Games gold medallist and Olympic Games silver medallist this year became the first Black Ferns sevens player to reach 1,000 points – only the second woman in Sevens Series history. She was also nominated as the overall 2019 women's player of the year after a season cut short by Covid-19.
Such milestones did not come easy, as Nathan-Wong attests to. Whether it be over her gender, size or part-Chinese or Maori heritage, she vowed from very early on to shut each assumption down one by one.
"People have these opinions of you and judge you – prejudge you straight away on what you look like before giving you a chance to show you as you. Just because I'm small, just because I'm female and just because I'm part-Chinese, it's got nothing to do with what I can do.
"Yes, it's who I am, but it's not what I am. It's what I bring to the rugby field and team environment," Nathan-Wong told the Post after rounding off a summer stint in the 15s game with Northland in the Farah Palmer Cup.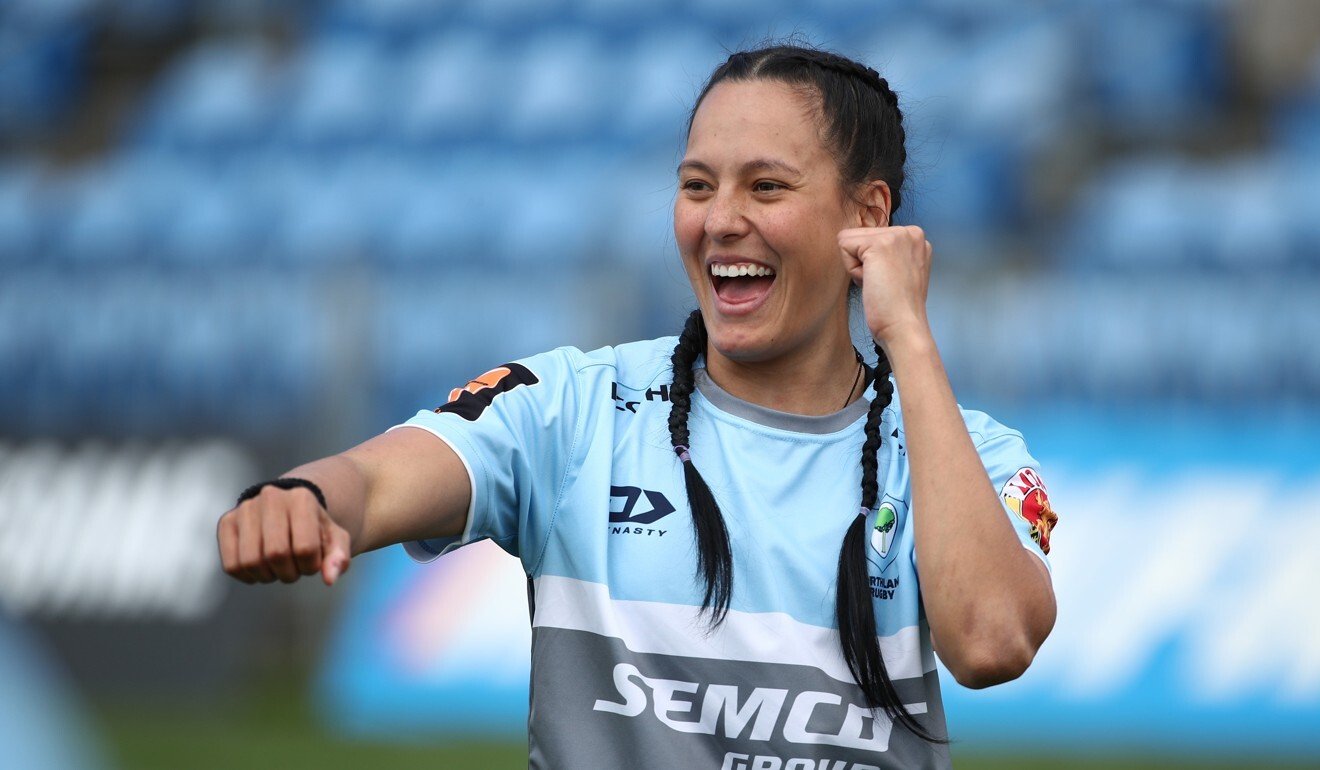 "To be a mixed-raced female of Chinese-Maori-European heritage at the top level of a sport that's not known for Chinese or Asians in general, it's pretty special. I'm willing to continue to show that it doesn't matter where you come from – your ethnic background or societal norms – if you love or want to do something, go ahead."
Spanning from youth rugby to New Zealand's first team, Nathan-Wong often felt she had been unfairly overlooked during team selections.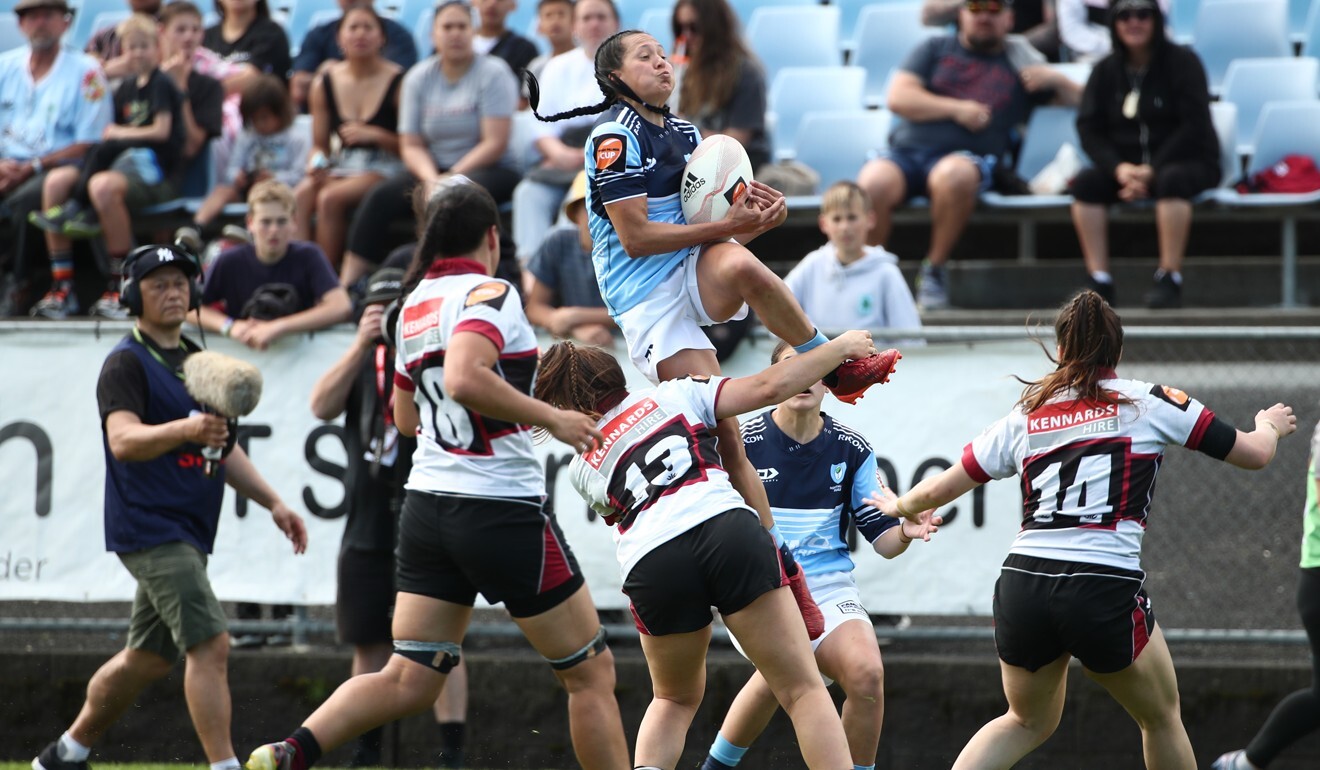 "It was not just being a female but a smaller athlete as well. I wasn't selected for my intermediate basketball team because my PE teacher said I was too short. I didn't get picked for my Auckland secondary school rugby team because the coach thought I was too small and couldn't handle it. I almost didn't make the first selection of our New Zealand sevens team because the coach at the time thought I was too small," Nathan-Wong said.
"I used that as motivation growing up and changed those negative connotations to more positive, 'You know what? I'll show you'. And you know what? I did. I went out there and proved to that coach that I was good enough and ended up being selected. Don't let things stop you from reaching your full capacity."
Nathan-Wong – who made her senior national debut aged 18, the youngest woman to be selected in its history – has helped the team to World Cups in 2013 and 2018 in Russia and the US, respectively, winning the 2015 New Zealand Sevens player of the year in between.
Given that she was born and raised in rugby-worshipping New Zealand, one would expect Nathan-Wong's introduction to the sport to be rather conventional, but the responsibility actually rested upon her grandfather, David Wong.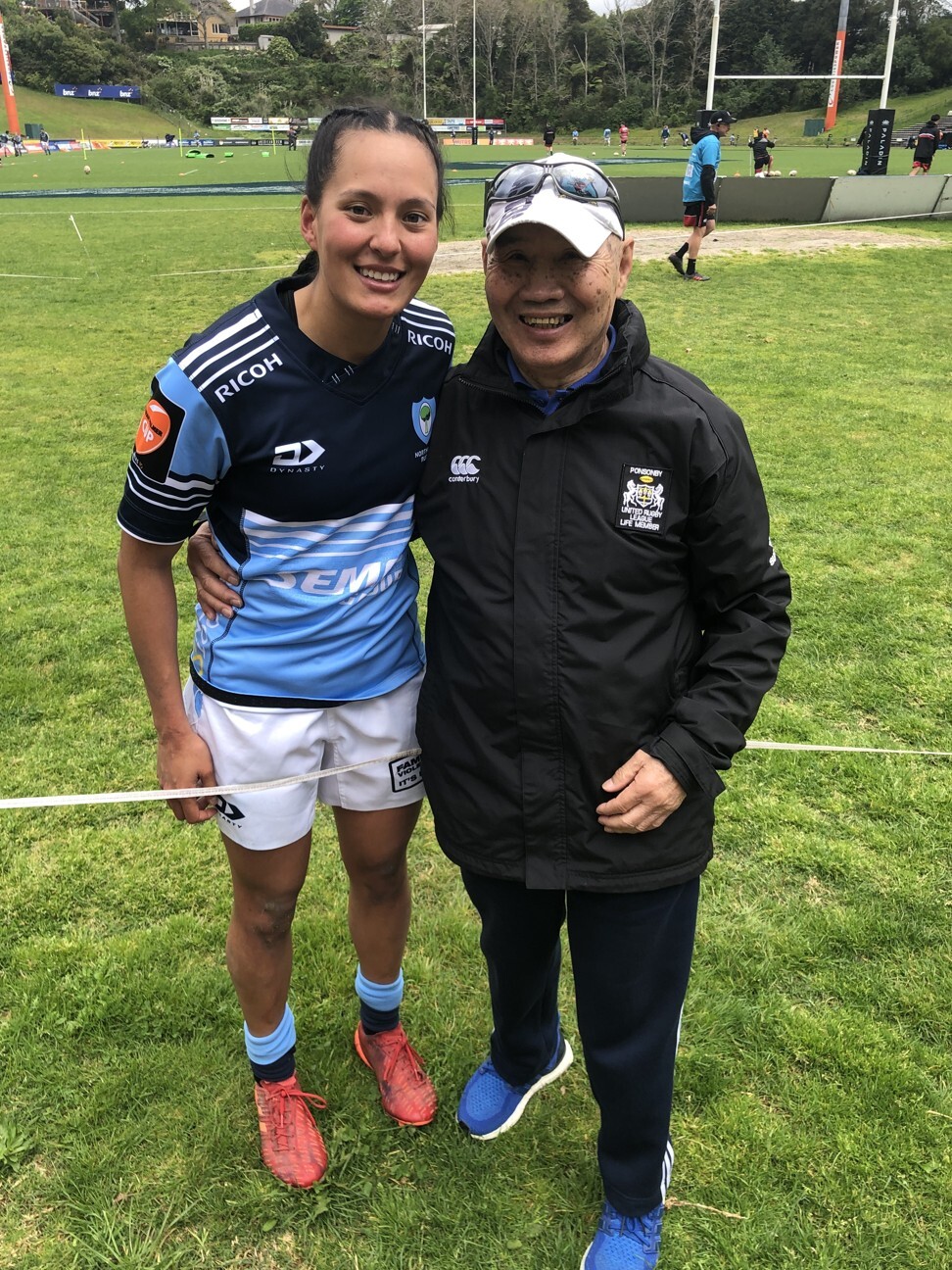 "My grandfather, or gung gung as we call him, is full Chinese and was the first in his family to be born in New Zealand," Nathan-Wong said.
"He grew up playing rugby league, which is still not very common for Chinese or Asians, so you can only imagine what it was like back then. This young Chinese boy playing a contact sport. His parents didn't approve of it at the start – he had to wash his own uniform and training kit because they weren't fully supportive – but he stuck to it and I think that's where I get some of my 'go-getter' attitude and push whenever different road bumps and obstacles pop up."
Wong is one of several reasons for the fearless mentality running through his granddaughter's veins. Born in New Zealand to immigrants from Guangzhou, Wong immediately took a liking to rugby. That there was a different-looking boy joining in on the nationally adored sport barely even crossed his confident mind.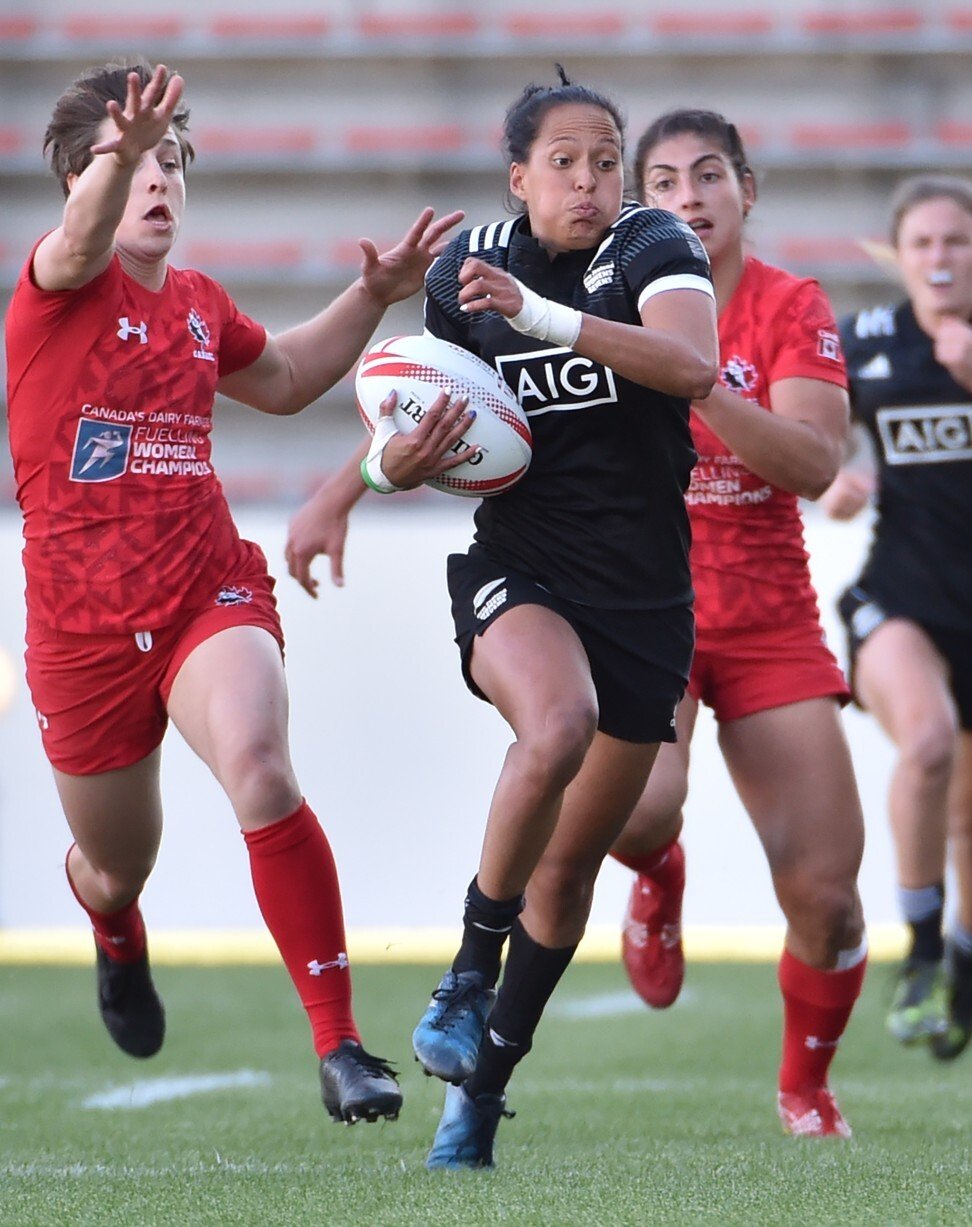 Nathan-Wong's mother, Deanne, followed in Wong's footsteps and had a successful national touch rugby career, while her part-European part-Maori father, Russell, also dabbled in rugby league as a youngster.
"Watching my gung gung play at master's level, or my mum playing touch, or my dad playing league, along with some of my cousins, it was inevitable that I'd pick up a ball at some point. It kind of runs in the blood. My first ever sport was U-9s rugby league, it was full contact and I was the only girl playing. I absolutely loved it," she said.
"Back then it wasn't a really common thing at primary school so obviously there were rules for girls playing contact sport. The principal had to get permission from my parents. To see where rugby started and where it has gone for women is pretty amazing."
As Nathan-Wong only now enters her prime years, despite nearly a decade of experience with the seniors, she welcomes the added responsibility of shedding light on representation and marginalisation in sport and in life.
She has shared stories at New Zealand Chinese Association and New Zealand Chinese Youth Leaders events, all whilst retaining her spot in a generational women's rugby side and serving as an example for aspiring players.
"It's just continuing to accept everyone no matter who they are and where they come from. We're all humans at the end of the day. When my grandfather was growing up, there was obviously a bit of racism with regards to Chinese playing contact sports or being bullied and mocked for being Chinese.
"I would not have faced as much as he would have, but every now and then you get the odd name-mocking and stuff like that. Very minimal compared to what gung gung would have faced. The accepted levels are definitely getting better but there's still a way to go.
"This rugby thing hasn't been easy at all, there's been a whole bunch of things that have jumped up. But all those times I was told 'no' or when I didn't make the team, I wouldn't be where I am today. It's those little moments that show what type of character you have," Nathan-Wong said, also underling the importance of the "village of support" that has stood by her loyally.
Today, as New Zealand continues to regain post-Covid-19 pandemic order, Nathan-Wong returns to the sevens scene with the aim to dominate international women's rugby again.
The checklist includes postponed-Tokyo 2020 Games gold, another successful Sevens Series title defence, and completing her bachelor's degree in sports and exercise (that she has been putting off since entering the national sevens programme in her final year in high school).
"Always have a backup, especially playing rugby as a female athlete," Nathan-Wong said.
This article appeared in the South China Morning Post print edition as: Chinese grandad motivates Kiwi star Nathan-Wong