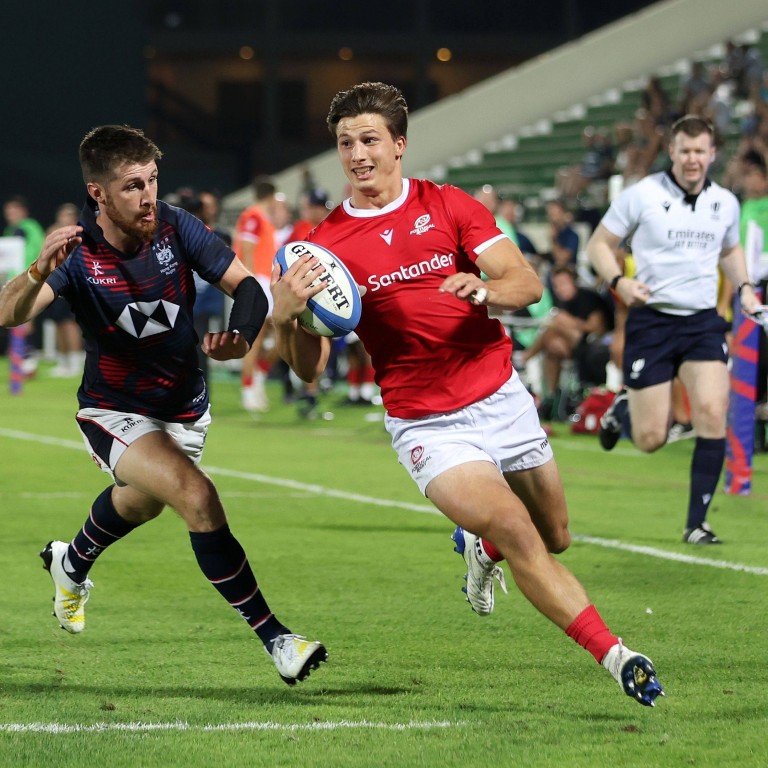 Rugby World Cup: Portugal's speed too hot for Hong Kong to handle at final qualifying tournament in Dubai
Portuguese run in six tries in 42-14 win over Hong Kong at The Sevens Stadium
Exciting wing Raffaele Storti scores twice as pace and variation prove too good
Hong Kong's hopes of qualifying for the Rugby World Cup for the first time were dealt a significant blow by Portugal on Sunday in their opening game of the final qualifying tournament in Dubai.
A speedy Portuguese backline proved too good for Lewis Evans' side, and eventually ran out comfortable 42-14 winners at The Sevens Stadium.
Wing Raffaele Storti scored two of his teams six tries, while the impressive Samuel Marques added 12 points with the boot for Patrice Lagisquet, who are expected to challenge the United States for the last remaining spot at next year's tournament in Paris.
Hong Kong, meanwhile, will bemoan a couple of missed opportunities to make the game closer, although in truth the threat posed by the likes of Storti and skipper Tomas Appleton at inside centre was always likely to be too much.
"Our backline is strong, it has improved a lot since we came together three years ago," Storti said. "But our forwards are good as well. They give the structure for the backs to play."
For all that, it was Hong Kong who took the lead, with hooker Alexander Post benefiting from a rolling maul that sent Portugal defenders spitting out in all directions.
Gregor McNeish added the extras, and with the pack making a nuisance of itself, Portugal's dominance at that point was far from assured.
That all changed when lock José Madeira found a gaping hole in the Hong Kong defence and ran in from 25 metres out. Marques kicked the first of his six conversions, and that was the last time the two sides were level.
Apart from being perfect with the boot, Marques pulled the strings at scrum half and his determination to run everything often had Hong Kong scrambling to cover gaps that began to appear.
Five minutes later Appleton broke through Hong Kong's defence and sent Storti away for his first score of the evening. Miguel Morais added a third after a move that went the width of the field, and Portugal were 21-7 up and almost out of sight.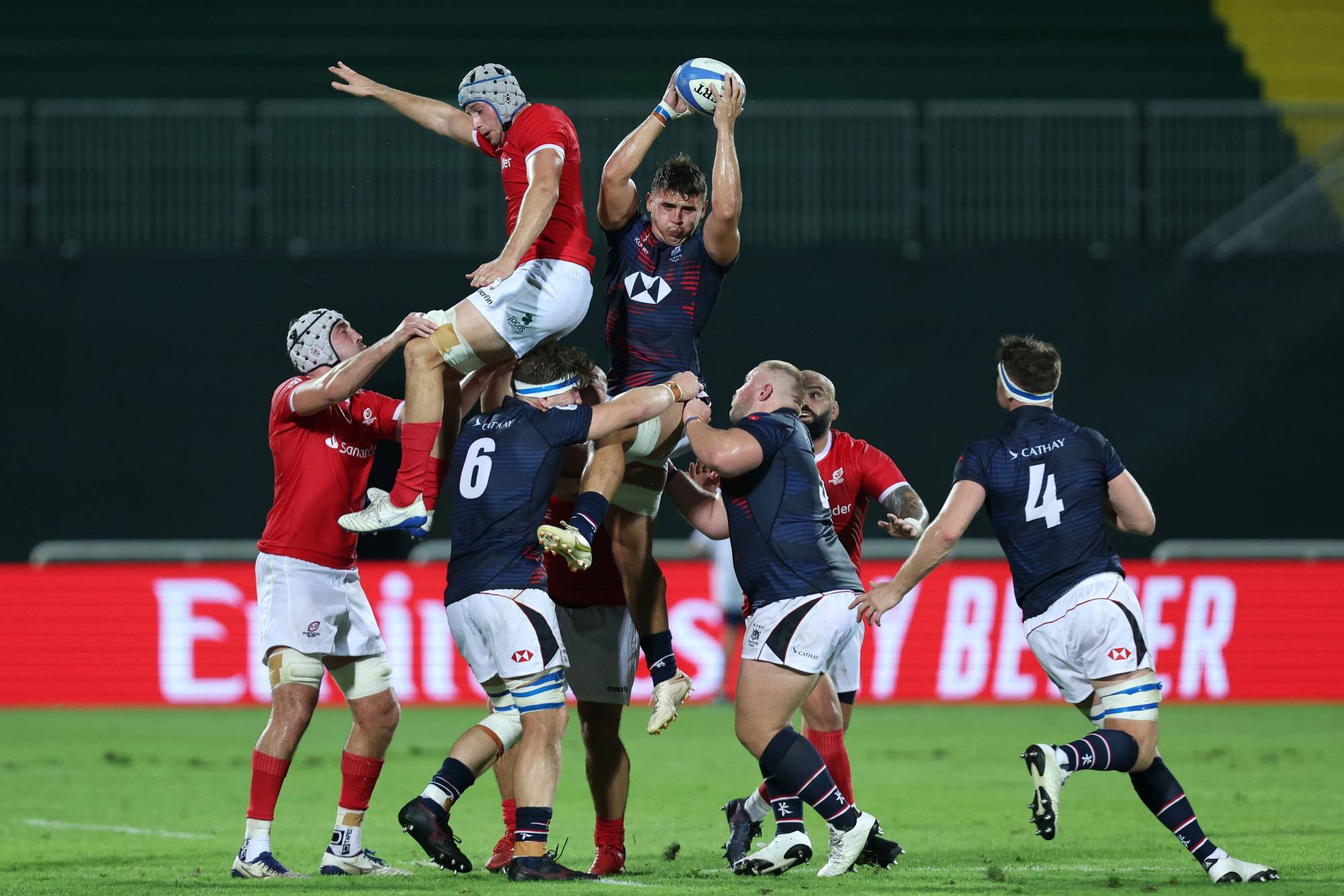 Hong Kong should have got themselves back into it before half-time, but having laid siege to the Portugal line, forcing flanker Joao Granate into an infringement that got him sin-binned, prop Zac Cinnamond knocked on with the line begging and they came away empty-handed.
After the break Portugal's attacking intent reached boiling point, and Storti's quick feet created a try for Rodrigo Marta, before the flying win bagged his second.
Jose Lima was the next to get in on the act, and Marques slotted his sixth conversion to put his side 42-7 up.
In truth, much like Hong Kong were left to bemoan their missed chances, Portugal butchered a prime opportunity of their own to pull further ahead, with Thibault de Freitas dropping a pass when already over the line.
Jack Neville had added to Hong Kong's tally by that point, and Evans' side should have had the last word but knocked on again when threatening with another driving maul.
The two sides now get six days to recover before the next round of matches, with Portugal taking on Kenya, and Hong Kong the US.