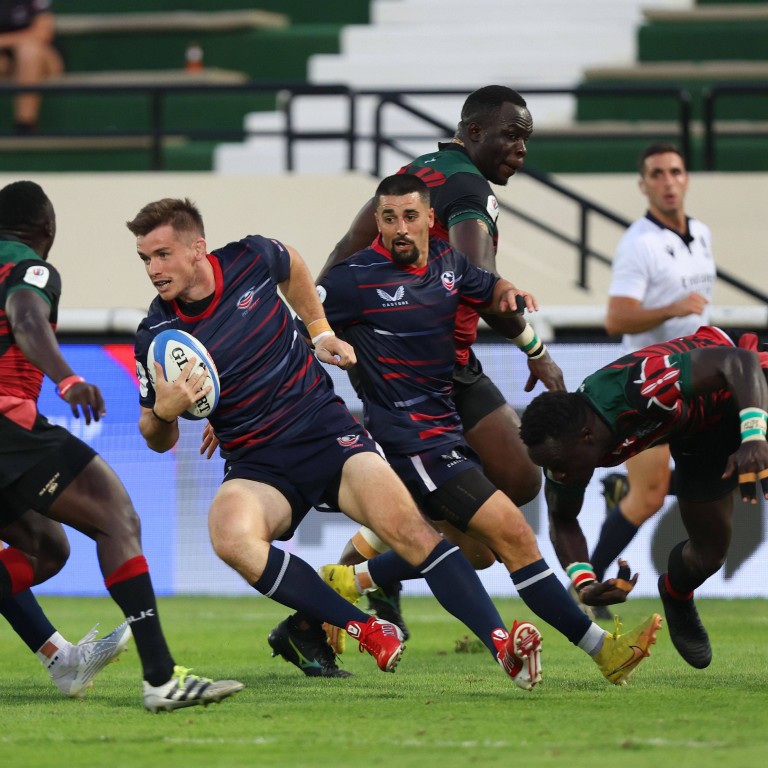 Rugby World Cup final qualifying: USA coach Gold expects Hong Kong 'to bring it to us' in forwards battle in Dubai
Two sides face each other in second round of matches on Saturday, with a place in Pool C in Paris ultimately up for grabs
Both coaches make changes to the pack, with Hong Kong forced to shuffle personnel because of injuries to Patrick Jenkinson and James Sawyer
USA Eagles coach Gary Gold is expecting Hong Kong to "bring it to us upfront" on Saturday during the second round of matches at the Rugby World Cup qualifying tournament in Dubai.
Gold has made five changes to the side that hammered Kenya 68-14 in the opening game, including dropping prop Dylan Fawsitt, who scored a hat-trick in his side's 10-try romp, to the bench.
Hong Kong have also juggled their personnel from the 42-14 defeat to Portugal, although in the case of head coach Lewis Evans, a series of injuries largely forced his hand.
Both coaches though are expecting a tighter contest than in their respective opening matches, and Evans said the need to move James Cunningham to lock to replace the injured Patrick Jenkinson gave his side "an extra back row on the field".
With flanker James Sawyer ruled out with a fractured right thumb, skipper Josh Hrstich moves to blindside, Gregor Ramage comes in at open side and Luke van der Smit starts at No 8.
"I think when Luke came on [against Portugal] he offered some good front foot ball, the game opened up a little bit and that's exactly what we hope to see from him again," Evans said.
"I thought Cunningham was outstanding, so having him go from 6 to second row just gives us an extra back row on the field, and I'm excited to see Ramage go, he's a very exciting kid and he'll bring a lot energy to the team."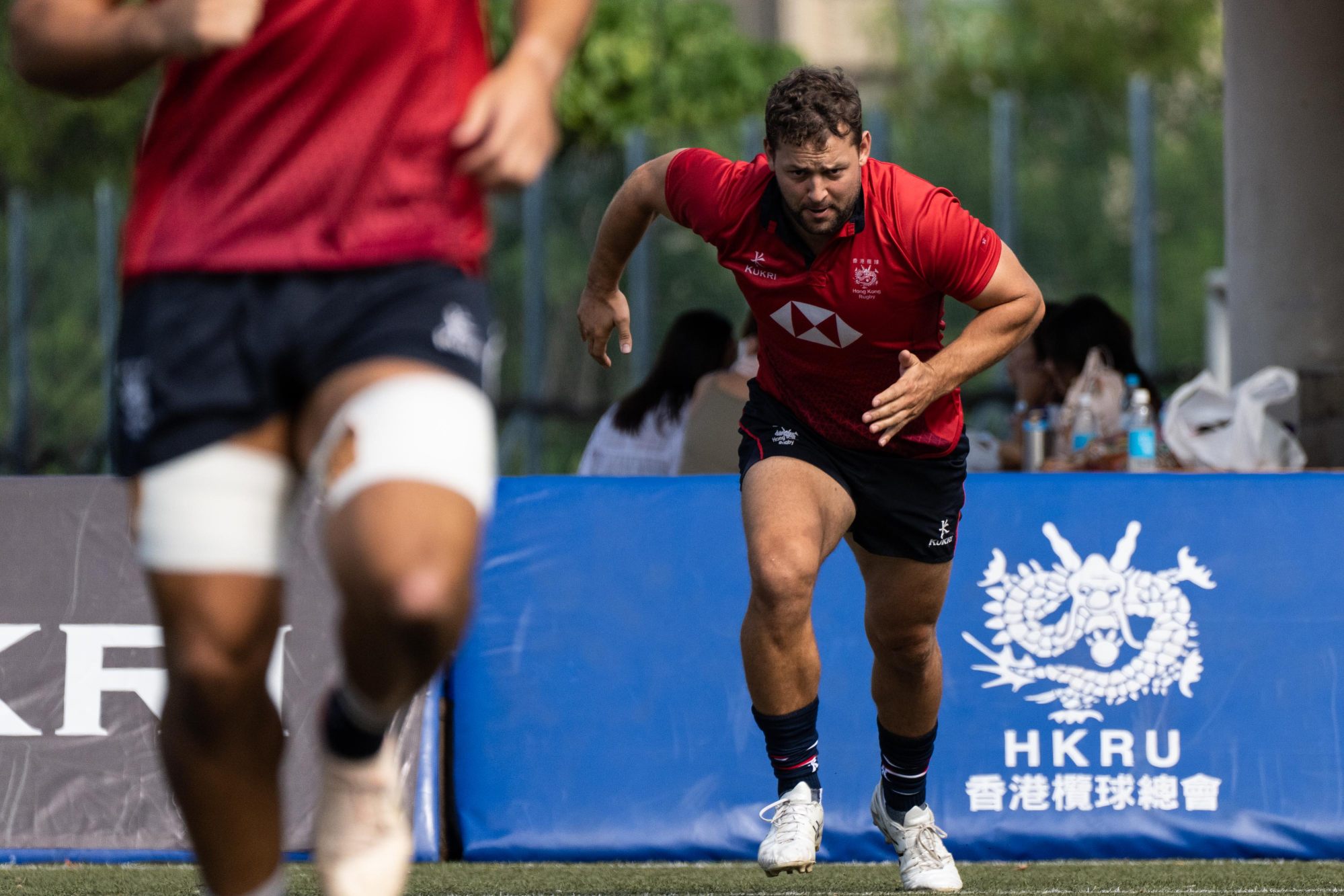 Hrstich is no stranger to moving around the back row, having had to do so on numerous occasions for his Football Club side in Hong Kong.
"It's not a big issue for me, I like playing in the loose, and it won't really affect my game," he said. "They're big physical guys, they're going to try and take us on upfront, so it'll be a tough encounter."
The other change to the starting line-up sees Bryn Phillips come in at scrum-half, with Jamie Lauder dropping to the bench, while Nik Cumming is added to the squad for the injured Charles Higson-Smith.
"As we've said, we're not shy to resilience and having to adapt and it's gutting to lose those three boys for the game, but we've got some good guys coming in and it's a different challenge for us," Evans said.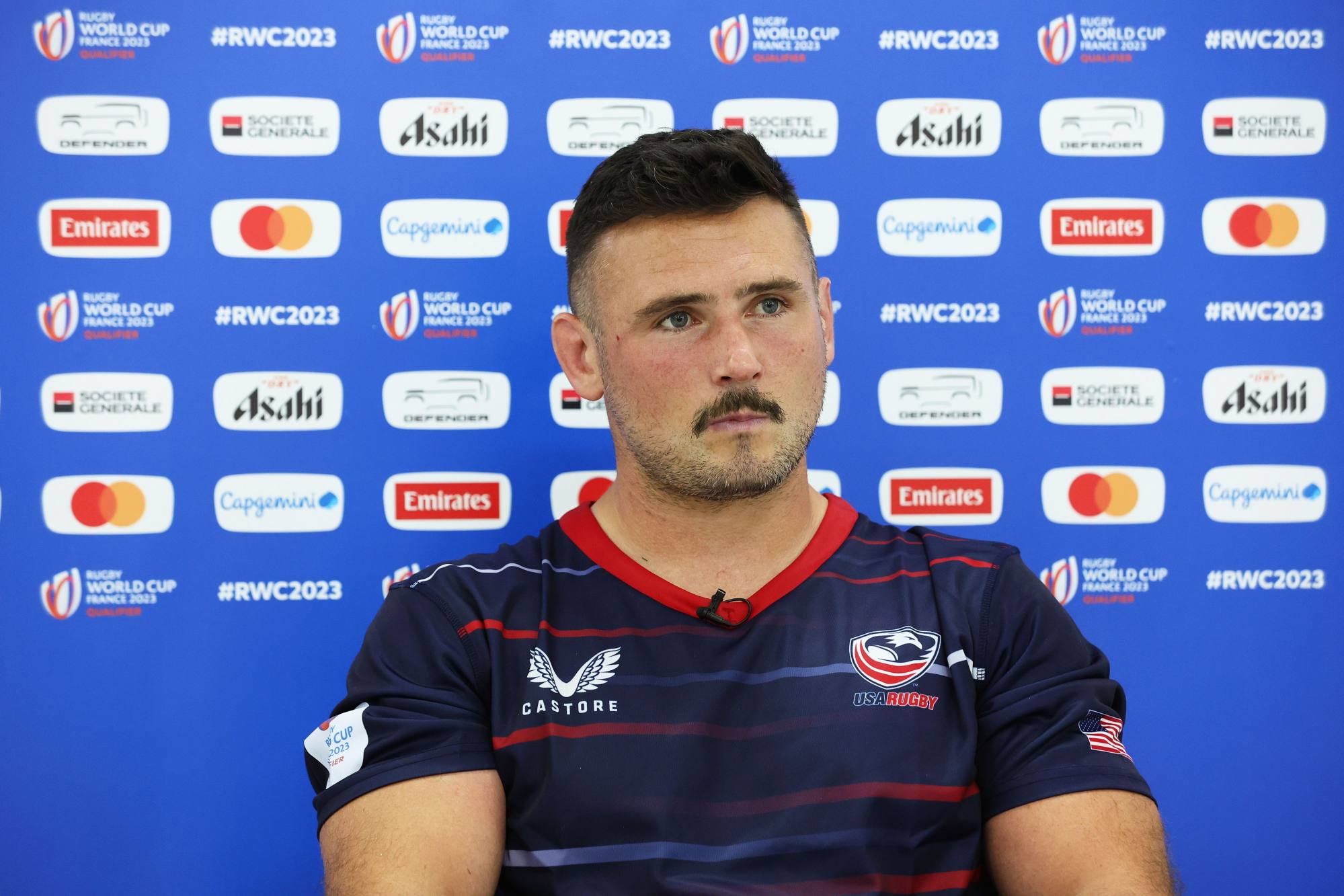 Gold, meanwhile, has turned to his European contingent for Saturday's game, with Toulouse prop David Ainu'u and Saracens hooker Kapeli Pifeleti adding some impetus to the front row.
Elsewhere, Greg Peterson comes in at lock for Siaosi Mahoni, who drops to the bench, while Reuben De Haas and AJ MacGinty, who both play top-flight rugby in England, will link up at nine and 10.
"It's not wholesale changes," Gold said. "We just feel that they all gel really nicely together, and with all due respect, that Hong Kong are going to give us a much stronger challenge and we really want to be prepared."
"They have a strong pack of forwards, I think they are going to bring it to us upfront. They have one or two big midfield runners as well, they got an expansive game plan and want to move the ball as well, so from a defence point of view we're going to have to be sharp on our game."
Hong Kong: 15-Nathan De Thierry; 14-Matt Worley, 13-Jack Neville, 12-Tom Hilly, 11-Sean Taylor; 10-Gregor McNeish, 9-Bryn Phillips. 1-Ben Higgins, 2-Alexander Post, 3-Zac Cinnamond, 4-Mark Prior, 5-James Cunningham, 6-Josh Hrstich, 7-Gregor Ramage, 8-Luke van der Smit. Replacements: 16-John McCormick-Houston, 17-Ashton Hyde, 18-Faizal Solomona, 19-Jamie Pincott, 20-Kyle Sullivan, 21-Jamie Lauder, 22-Nik Cumming, 23-Guy Spanton.
USA Eagles: 15-Mitch Wilson; 14-Christian Dyer, 13-Marcel Brache, 12-Paul Lasike, 11-Nate Augspurger; 10-AJ MacGinty, 9-Reuben De Haas. 1-David Ainu'u, 2-Kapeli Pifeleti, 3-Paul Mullen, 4-Greg Peterson, 5-Cam Dolan, 6-Viliami Helu, 7-Cory Daniel, 8-Jamason Fa'anana-Schultz. Replacements: 16-Dylan Fawsitt, 17-Chance Wenglewski, 18-Nate Sylvia, 19-Siaosi Mahoni, 20-Tesimoni Tonga'uiha, 21-Ryan Rees, 22-Luke Carty, 23-Bryce Campbell.