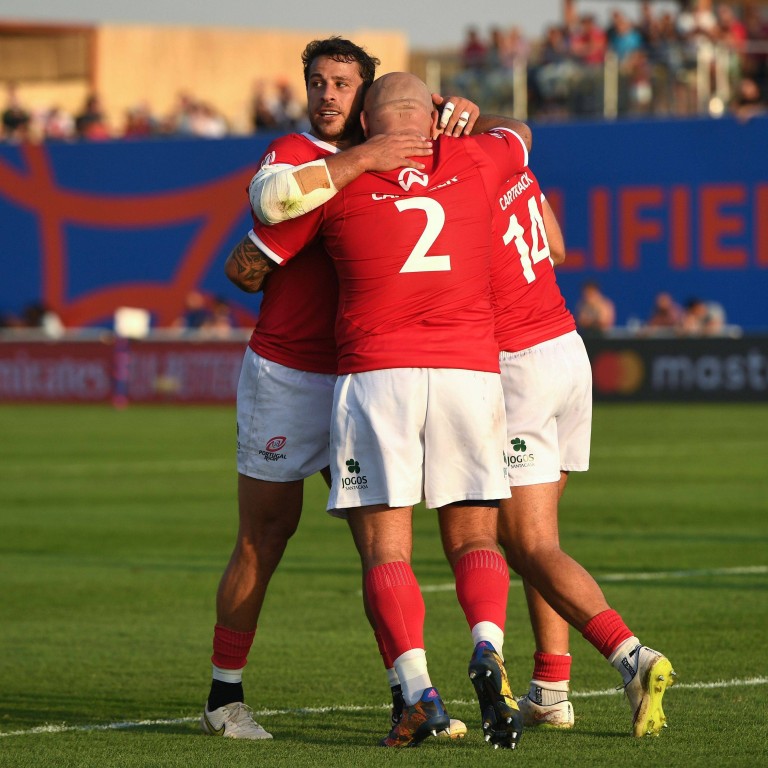 After guiding Portugal to first Rugby World Cup, coach Patrice Lagisquet goes back to daily grind of insurance office
Head coach Lagisquet will cut his celebrations short despite dramatic 16-16 draw with USA sending Portugal through to France 2023 on points difference
Culmination of three years of hard work and planning by the Frenchman pays glorious dividends in Dubai – 'it's an incredible scenario,' he admits
After guiding Portugal to the Rugby World Cup for the first time, head coach Patrice Lagisquet is going back to his day job on Monday.
The culmination of three years of hard work and planning by the Frenchman and his coaches paid glorious dividends in Dubai, where Samuel Marques' nerveless penalty sealed a 16-16 draw with the USA, sending Portugal through on points difference.
Lagisquet said he did not know how long he would allow himself to bask in the glory of his side's dramatic achievement because, "on Monday I will be working in my insurance office. I will have to think about something else".
"I will celebrate, I don't know if I can celebrate the entire night, I will see," the 60-year-old said. "Sometimes it is dangerous to celebrate with players on nights like that."
A former French international, who played 46 times for his country, Lagisquet is no stranger to drama on the field, having previously lived it as a player and a coach.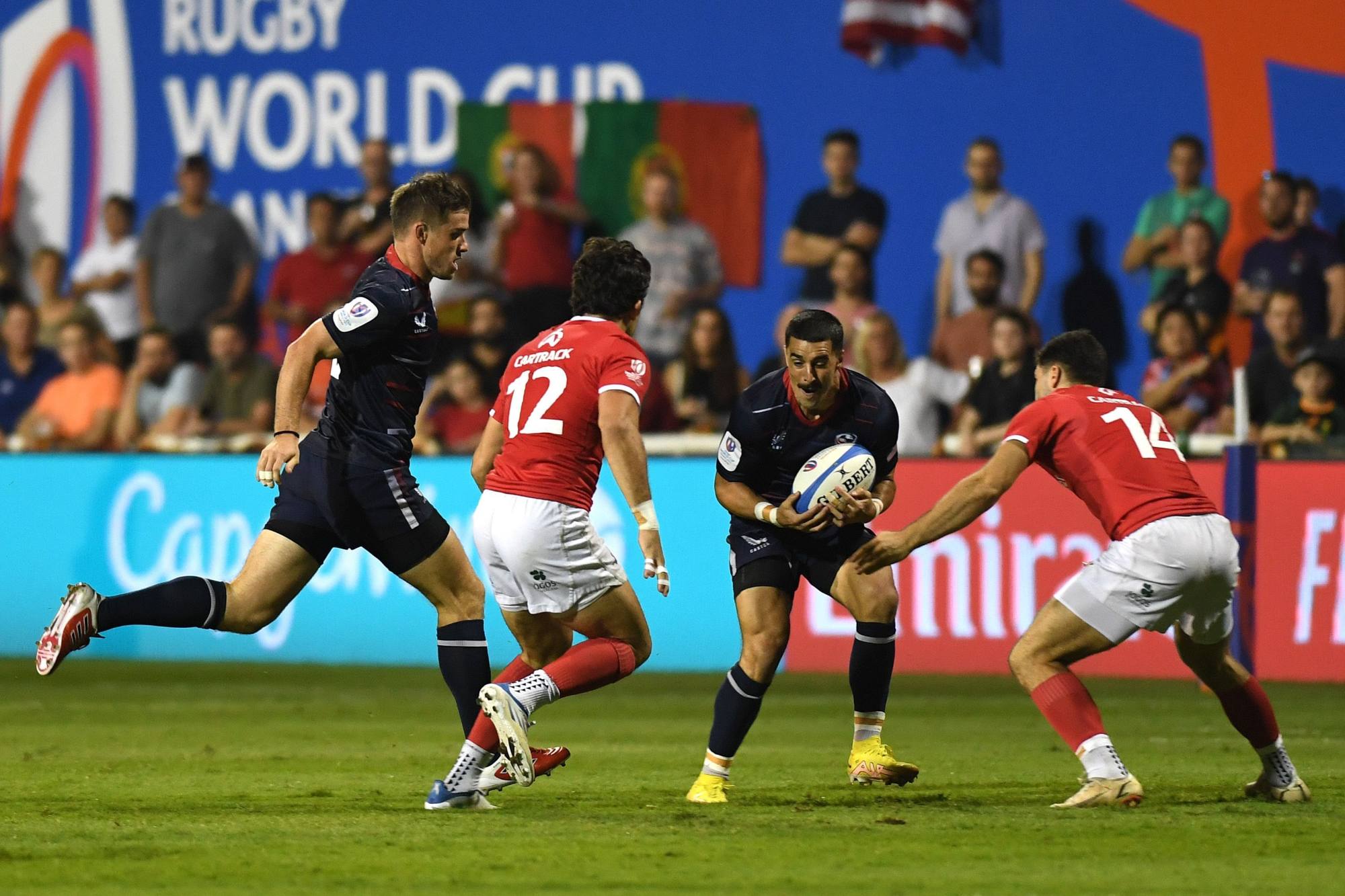 In 2002, when Biarritz won a dramatic French championship final 25-22 against Agen for their first title in 63 years, it was down to a Laurent Mazas last-second drop goal at the end of extra time. Laguiset was in charge that day too.
"It's an incredible scenario, but I've already lived something like this with Biarritz," he said. "We won the first championship title in the last second, and I know what it is. But it's always amazing how players can find resources to win a game in the last seconds.
"I'm always impressed the way they can do that. It's always incredible to live these moments. I think sport is one of the only things that can give you that kind of drama."
Marques' name will ever be associated with this moment, but Portugal's performance was built on the backs of their forwards, who more than matched the Americans in the scrum and at the breakdown.
And if the line-out creaked from time to time, credit for that should go to the USA pack and another fine performance from Cam Dolan, who stole the ball on several occasions during an increasingly tense second half.
Tied over 80 minutes, it should not be forgotten that neither side lost a game at the final qualifying tournament, and ultimately Portugal went through because they put 85 unanswered points on Kenya, where the USA managed to only win 68-14.
"We have been working on this goal since I started in 2019," Lagisquet said. "The best job we have done with this team is to build up a strong scrum, have the capacity to play the mauls, to defend them well.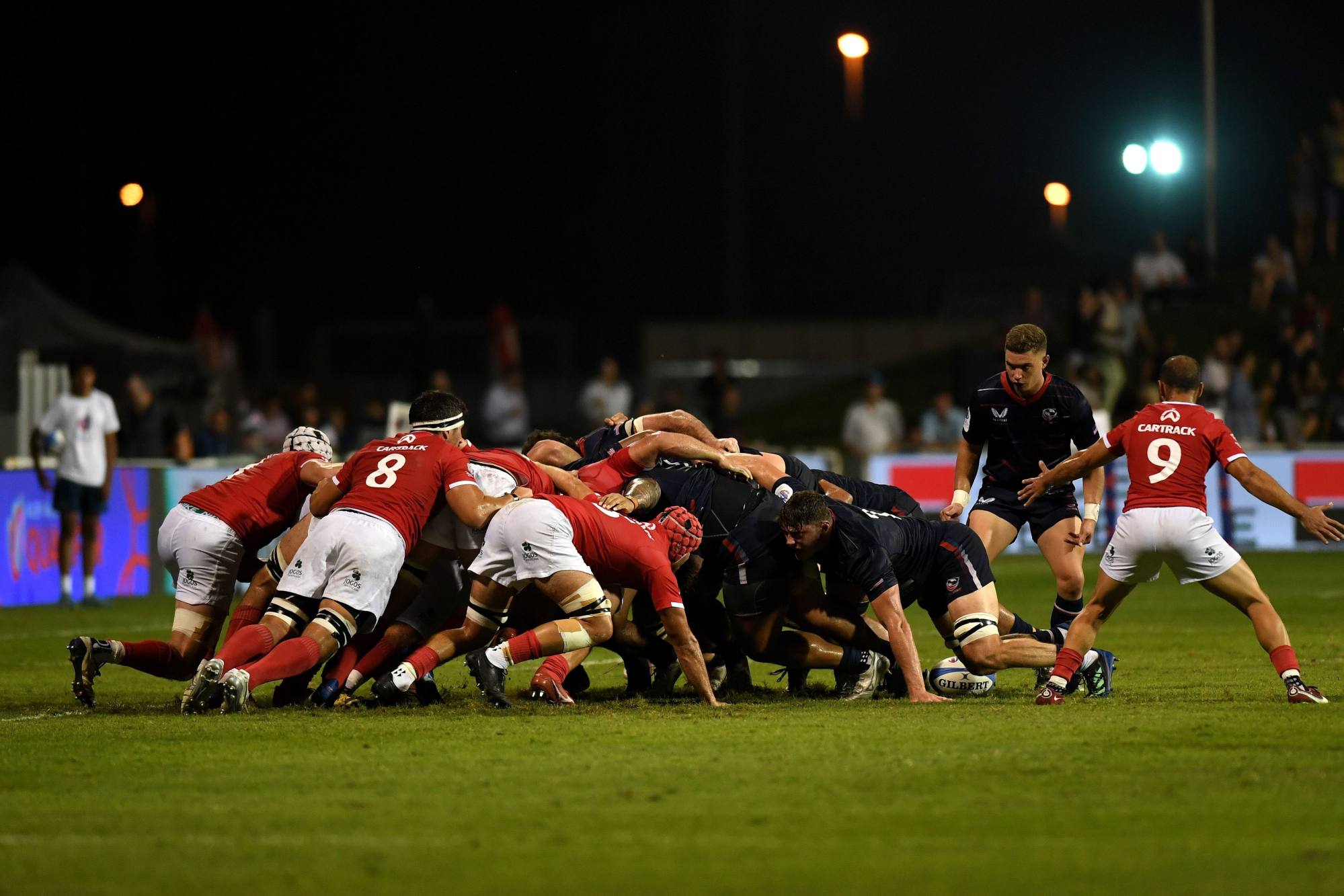 "We have a pack that doesn't seem so powerful, but today we were 890 kgs, which is the weight of a pack at that [top] level, apart from France, or South Africa, who can be more than 920 kgs, but we don't compete with these teams.
"We have a powerful pack, and today we couldn't win if we couldn't compete in this area."
But Portugal's calling card has become their backs, whose pace and variation will cause better teams than the USA trouble, and if wings Rodrigo Marta, and Rafaelle Storti, who scored his side's only try, are the point of the sword, captain Tomas Appleton is the one wielding it in the centres.
Appleton though is keen to "change that view of Portugal", and was full of praise for his forwards who he said also "know how to play with speed".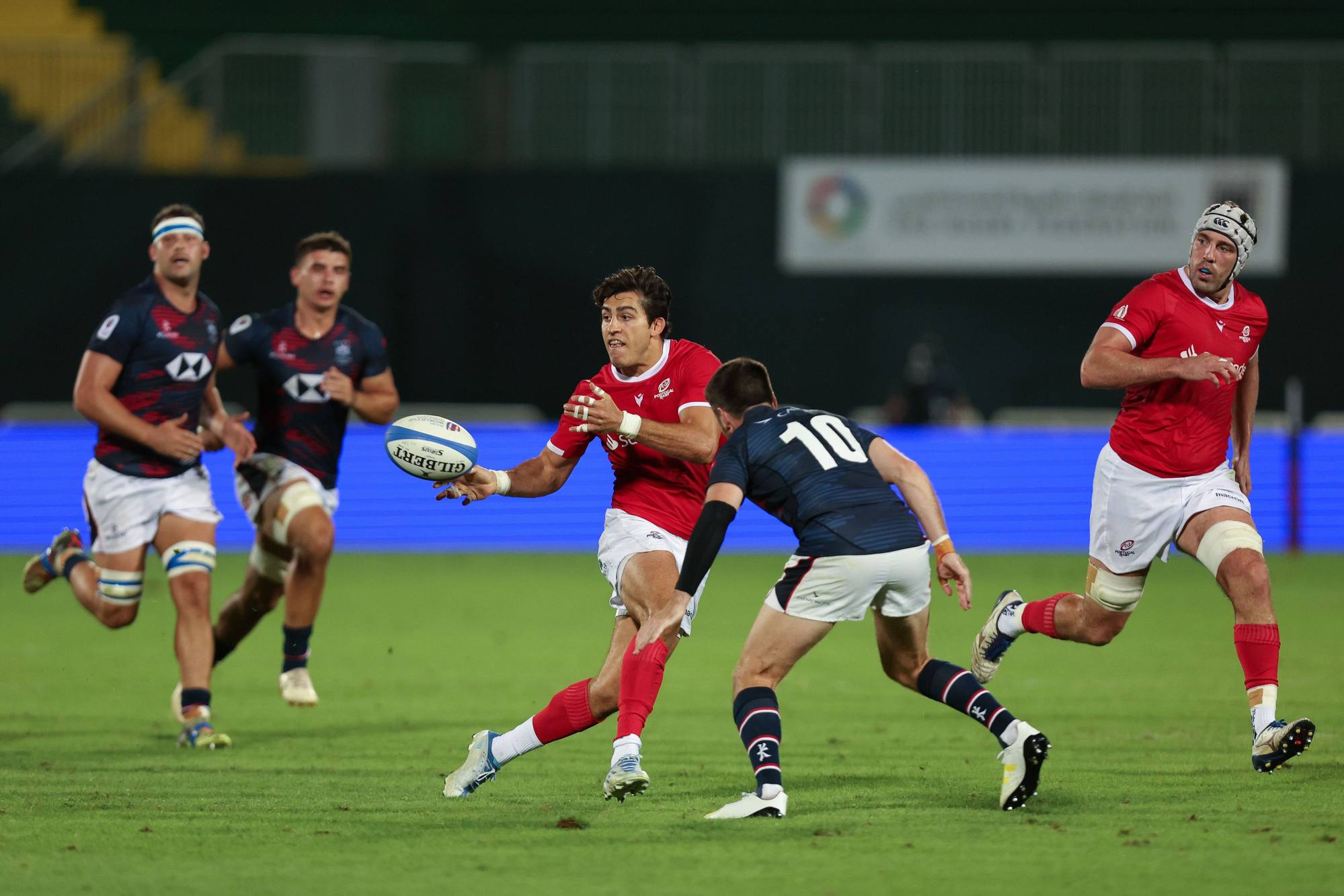 They were largely denied the opportunity to do so by the USA, who slowed the game because of the danger posed by Marques and the quick ball he thrives on.
Gary Gold's men managed it too, limiting Portugal to Storti's single try, but they gave Marques the opportunity to kick points, even if he missed two of those opportunities in the second half.
The USA infringed again as the clock wound down, with replacement hooker Jack Iscaro penalised for going off his feet at the ruck, and even then Marques might have been spared having to decide if his side's three years of work would end in joy or heartbreak.
As it was, fly half Jerónimo Portela's attempted drop goal came back off the right hand post and all eyes turned to the No 9, who, it turned out, was the calmest person in a ground where at least half of those there could not watch.
"It's a little bit crazy, but I didn't really feel the pressure on that kick," Marques said. "I just focused and I made it."