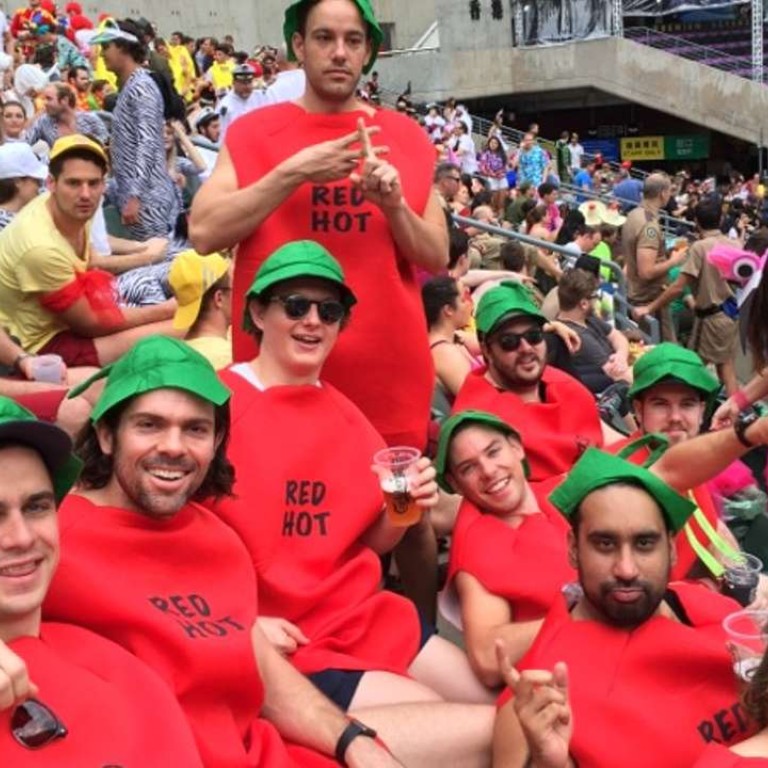 Unsuccessful betting syndicate gets Aussie 'bucks' to Hong Kong for Sevens ... six years later
Twenty dollars a week took a group of Australian pals all the way to Hong Kong for this year's Sevens
Maybe it's the grown-up equivalent of the swear jar, but for a bunch of school mates from Perth there was a betting jar that got them to the Hong Kong Sevens. It only took six years.
"Me and eight mates all put A$20 a week [around HK$120] in a betting syndicate, called "Ca$hmoney," says 30-year old Mitch Reddell.
"We'd bet on horses, the AFL, any sport that was legal. After a while we forgot to bet. And then we realised that the money was growing faster without it."
For satellite engineer Reddell, this trip represents something of a homecoming.
"I grew up in Hong Kong. I left when I was 10 at around the time of the handover. It's taken me 20 years to get back.
"My dad was a commercial real estate valuer and used to play AFL for the Hong Kong Dragons, but I used to run amok at the Sevens every year. Our place in Jardine's Lookout used to overlook the stadium."
Reddell and eight mates are here at the largesse of their "betting jar'' for a "Bucks" weekend – the Aussie word for a stag weekend.
"I am getting married in Perth later in the year, even though I live in Sydney, but my mate from Perth, Michael Lorenti, is getting married in Sydney soon."
Just to confuse things, the squad have on old Perth schoolmate who has flown from Turkey where he lives, four have come from Sydney and three from Perth. Wedding logistics will be even more interesting than Sevens ones.
Mitch and his mates were heating up dressed as chili peppers. "We're in a serious froth pit right now. I can't imagine what it's going to be like at 5pm.
"You know you are at the Sevens when you are hugging a stranger and belting out Hey Jude, and it's only early."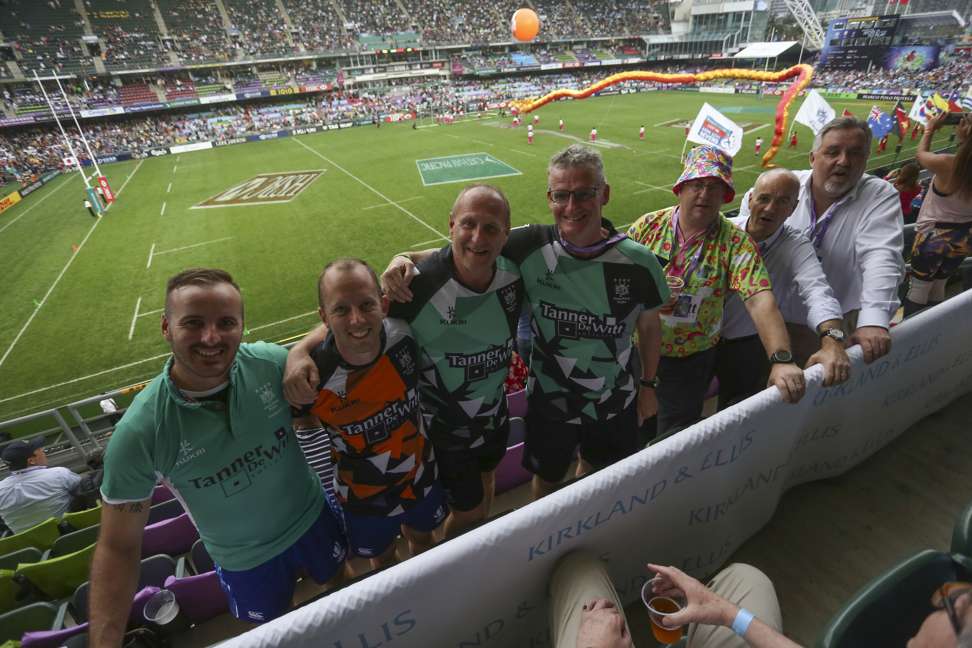 Variety is the spice of life
Skyfall actor Javier Bardem represented Spain's national under-21s as a flanker and a prop forward and once opined: "I've always said that playing rugby in Spain is like being a bullfighter in Japan."
A quick wander around the water cooler – or Sevens box – of Tanner De Witt reveals a staff that would not bat an eye lid at this notion. In fact, they'd simply smile and ask "How so?".
They have a veritable league of nations in their hires, from Italian, French, Nepalese, Canadian, local and mainland Chinese, Dutch, English, Kiwis and Aussies, as well as Hong Kong player Rowan Varty (who is a half Macanese and English).
However, he's not the only serious rugby player in the firm: partner Kim Boreham (who plays forward ) represented Hong Kong in Kazakhstan the week after she joined the firm. She is also a director at the HKRU.
Apart from such diversity, many years ago TDW partners decided the bottom line wasn't the only thing that mattered, being part of the entire community did.
Says Welshman and partner Ian De Witt: "Along with arts from Agatha Christie to the Christmas pantomime, we like to mix it up. TDW supports the mini rugby in Hong Kong, women's rugby initiatives in the off-pitch sphere, and there's the Christina Noble Charity Long Lunch to the Fat Boy Tens."
This is taking diversity to the Nth degree; juxtaposing elegant and well-groomed women dining at a five-star hotel to the other end of the spectrum with the Fat Boy Tens.
It was no surprise that a few refs turned up in their box. Following the adage that you can't applaud a referee, Tanner De Witt prefers to be low-key about the help they give. With a shrug of the shoulders, De Witt says: "Life's too short to not give to good causes."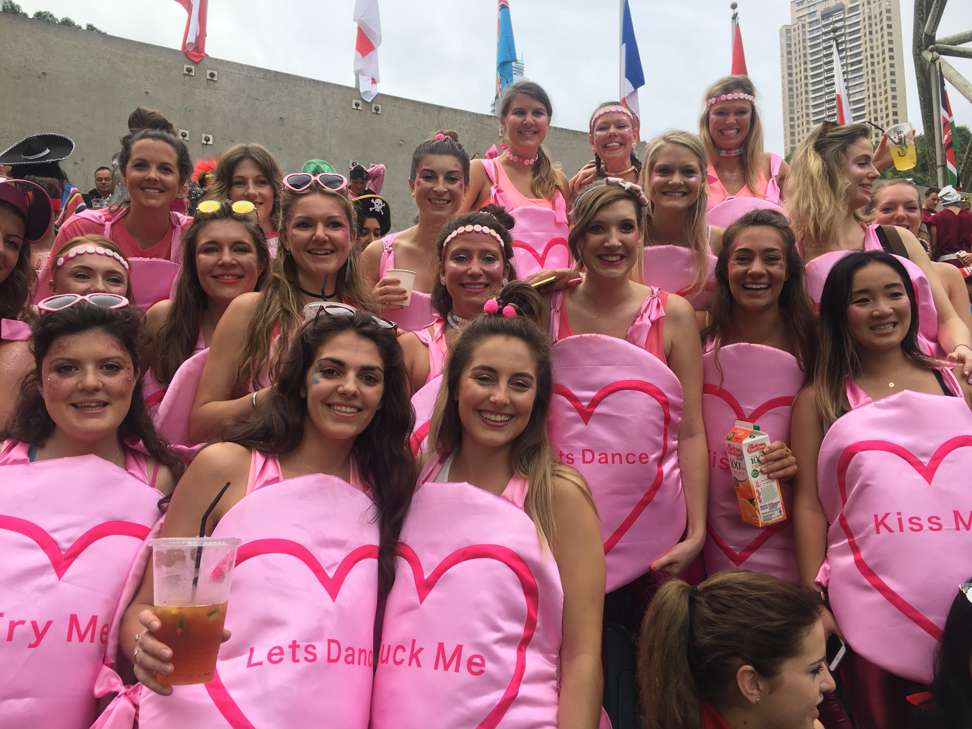 Heart party
Among the madness and mayhem, the Falstaffian fails and the epic lunacy in the South Stand, sometimes romance happens in a hapless fashion.
It has been known for people in various dress-up costumes to meet others in the stadium and fall in love, just like in the left of centre New Zealand comedy, Eagle vs Shark.
Putting out a message that was tainted with a hint of old style romance was Emma Sharrock, Laura Denholm and Lisa Twinley and a troupe of 30 netball players from Kowloon Rugby Club, dressed as Love Hearts, the popular sweet that many remember from their childhood.
Each of them was dressed in a heart shaped costume emblazoned with a message: "Hug Me", "Kiss Me", "Tease Me", "Try Me", "Let's Dance" and even "Ruck Me".
"We've had a few romances bloom between the netballers and the rugby boys and a few weddings,, not that we are looking for love this weekend," says Sharrock, the veteran of 11 dress-up Sevens.
When not dressed as one of her Sevens alter egos (which include ducks and Cheshire cats, foxes, ponies and pineapples) she works as a coach and is clearly adept at coaching people into maxing out the Sevens experience.
"We don't buy anything online. Our costumes are unique and we don't sell them afterwards," says Sharrock, who could probably make a tidy profit selling some them on to the Miss Kowloon Contest entrants – an annual event where Kowloon rugby boys dress up in drag in March.
Adds Denholm: "Matching outfits make it easier to find each other and keep together in the stadium. They only cost us about HK$500 each."
The experience makes up for the cost. And for some, dressing up just makes the Sevens a whole lot sweeter.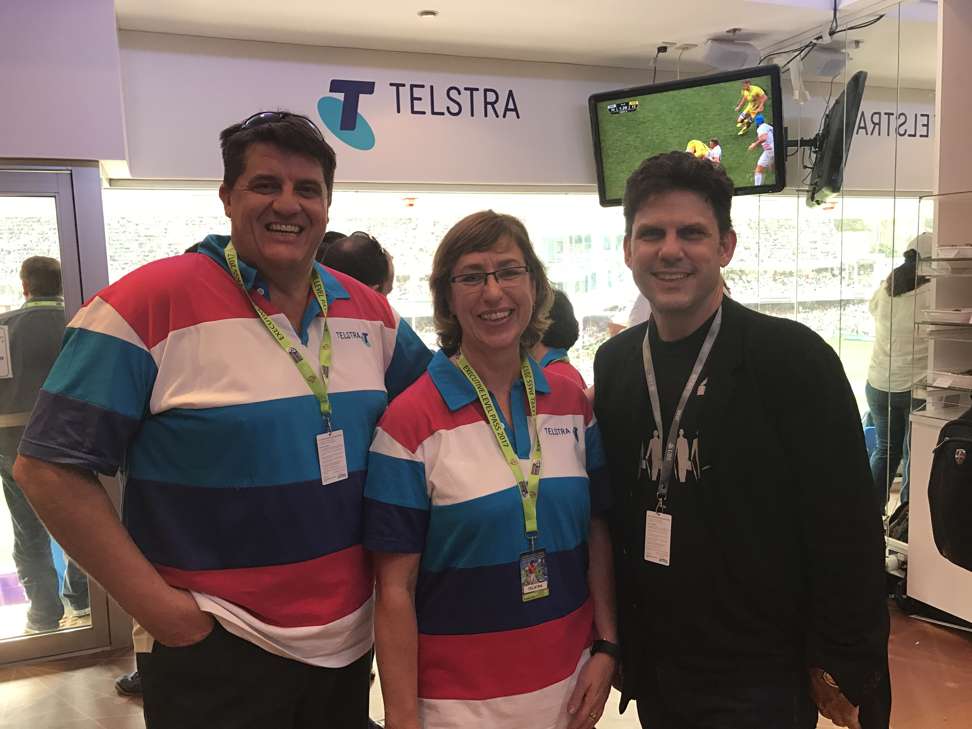 Magic box
Each year, as many people whoop it up and party like there's no tomorrow, for others, there's the joy, goal for perfection and sometimes deadline stress from months of planning coming together.
Corporate box designer Robert Rogers used to be a magician in San Francisco, and each year weaves his magic coming up with different box designs. "After 16 years, it gets tricky to come up with anything new," he muses.
Rogers says there are three main themes that come up time and again: Angels and Devils, Cowboys and Disco. "Apart from this, the themes tend to vary from South Stand colour to a really corporate style," i.e, boxes that are the box equivalent of a rugby jersey where the focus is on corporate colours.
These days, Rogers feels that most companies like to merge somewhere in the middle. He sits down with marketing directors months before the tournament and figures out the box theme dependent on what themes reflect a company's marketing platform for the year.
This year, he has three boxes under his wing, and prefers no more than five at a time.
"No matter how much frivolity, it's still got to work from a professional standpoint. And some themes are timeless. We did one box – the 'Sins of the Sevens', 'Too much too fast' was one of them and that's timeless," he points out.
One thing's for sure, those lucky enough to get a coveted "beep in, beep out" pass glide on up the escalators to the upper decks of the stadium, know they are on the stairway to Sevens Heaven.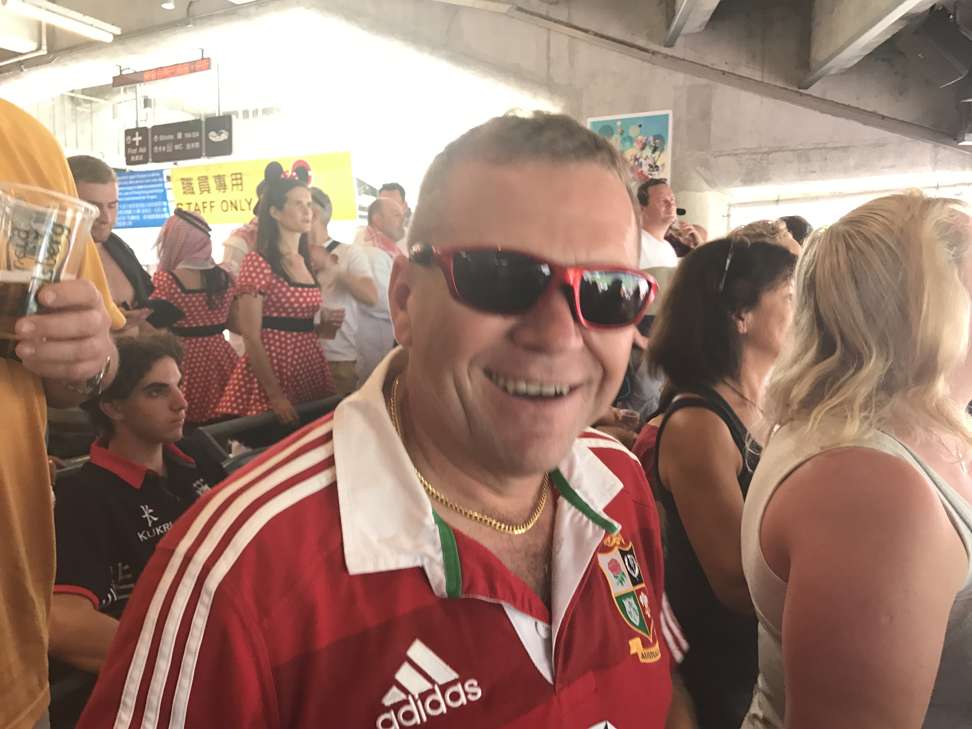 Jumbo send-off
Twenty years ago, rugby legend Chester Williams played in Hong Kong during the first Rugby World Cup Sevens.
This 1997 edition was only 22 months after the amazing Rugby World Cup win in South Africa, where a South Africa Airways 747 flew low over Ellis Park Stadium just before the kick-off.
"Only in South Africa," laughed Williams of the fly past, which is also depicted in the movie Invictus, bringing this story about how a rugby game changed world history to a wider audience.
The 747 had Williams' face on it. "My twins used to say when they were small, Dad, why is your face on an aeroplane? Are you famous?"
One thing is for certain, Cathay Dragon fleet technical manager Jim Down (who moved to Hong Kong just a month after that significant sevens) also has some 747 stories.
Spotted over in the East Stand yesterday, he was a font of aircraft facts. "The 747 provides me with fond memories of my early days in Cathay Pacific. The first of the Boeing 747's for Cathay Pacific entered service in 1979. After nearly 40 years of impeccable passenger service, the Cathay Pacific iconic Boeing 747-400 flew its last scheduled passenger service out of Hong Kong in October 2016. Seats were booked out months in advance for the return journey to and from Haneda, Tokyo."
On Saturday, October 8 last year, to say a final fond goodbye, a Cathay Pacific Boeing 747-400 flight number CX 8747 flew low down Victoria Harbour at around 610 metres over the old Kai Tak airport, which closed in 1998.
Down's Saturday hiking group packed a picnic at the Peak to mark the event. "I've served this fleet when I started with Cathay as a ground engineer in Frankfurt on the January 1, 1990. The 747's are worthy of a send-off fit for royalty."