Italy might have the mafia – but Hong Kong has the 'Tafia' at the Sevens
Dai Rees sets the chain in motion for the Welsh with his arrival in 2009 and success over a notable victory over his homeland the following year
In Chaos Theory, the "butterfly effect" happens when a small change can result in huge changes later. Far from chaos, for Hong Kong rugby one change made a huge difference – the arrival of a new coach for the Hong Kong teams, Dai Rees, in 2009.
These days, Hong Kong has a full-blown "Tafia" as they are known in the city's rugby circles, paying homage to the name used for Welshman outside of Wales – a "Taff" – a name often used by the military, originating from the River Taff which runs through Cardiff.
Rees landed in Hong Kong with a hoil – Welsh for a fire in your belly – ready to take on the Hong Kong team and coach them at the Sevens the following year.
"When you grow up in the Welsh mining towns in Thatcher's reign, you become pretty tough. Rugby gave towns in Wales their pride, a bit like the band did in the movie Brassed Off about Northern English Collieries," says Rees in his lilting Welsh brogue.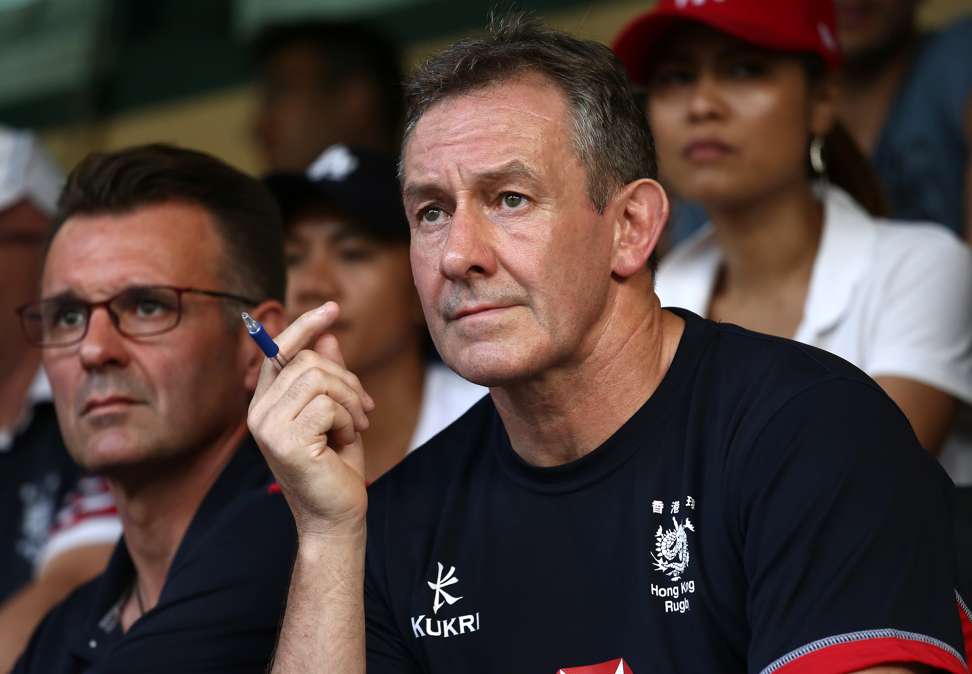 "For Welshmen, rugby was the great escape. Men would congregate on the pitch and in the club. Their playing selves are where they gained respect when the mines were closed and their sense of self-worth had been stripped from them.
"This is how they wanted to be seen in the eyes of their kids and fathers."
When Rees arrived, it was a golden period for Welsh Sevens per se with the win in the Rugby World Cup Sevens in Dubai in March 2009, coming just weeks before the Hong Kong Sevens.
Then in Rees' first year at the helm, Wales were drawn in the same pool with Hong Kong.
"It was about 2.30 on a Saturday afternoon – one of the most crowded time slots in the stadium. It was packed. Reporters swarmed asking me if I had divided loyalties. I had no mixed emotions at all. Not one. My loyalty was now to Hong Kong."
And Rees quickly became a hero as he engineered a shock 21-19 victory over his homeland, then Hong Kong went on to beat Russia and Argentina on the Sunday to win the shield.
Perhaps the seeds were sown then for Hong Kong to gain another one of their Welshman in residence that day.
"Here's the irony," says Rees, with a huge smile. "The captain of the Welsh team in that year was Jevon Groves. He moved to Hong Kong in June of last year, and is now coaching Hong Kong at the Sports Institute."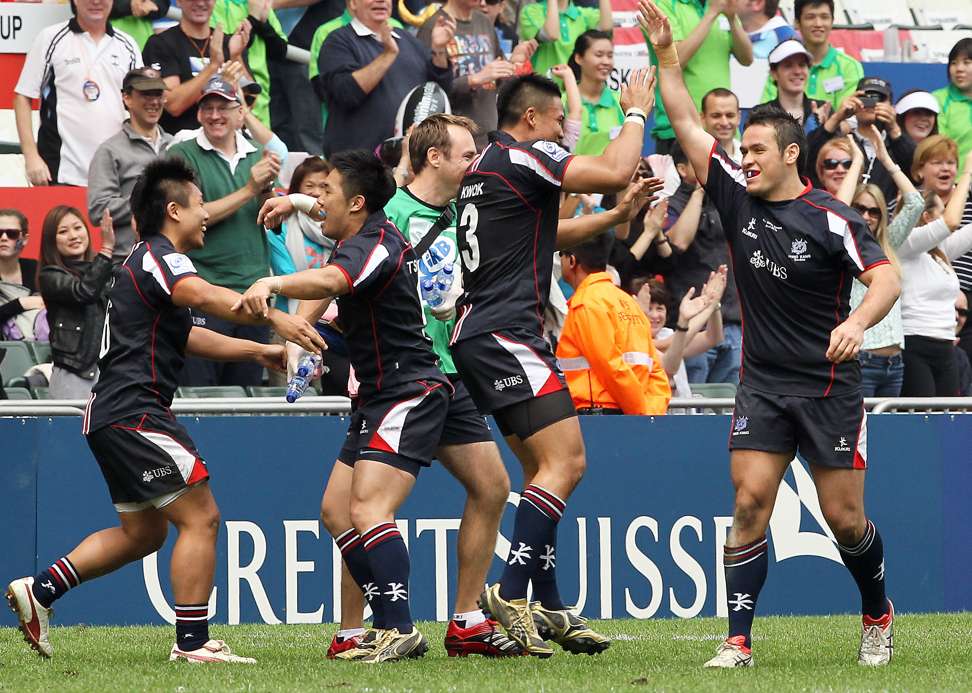 One swallow does not a summer make, but perhaps one Welshman from Abercarn, in South Wales does.
Rees, now the Hong Kong Rugby Union's general manager of rugby performance, set the ball rolling – literally – for others to follow.
The latest is Paul John, who led the Wales team to the World Cup Sevens title in Dubai.
Today, Rees says that although he has inadvertently amassed a "Tafia" of coaches who are all from the Valleys (only Gareth Baber, who left to take the Fiji coaching job last year, was a "townie" from Cardiff), they bring not only coaching expertise, but a tonne of degrees.
"People may scoff, 'Oh the Taffies', but we are far more qualified than they may understand.
"Dr Leigh Jones started out as a stores man, then an electrician, but he has a PhD he attained in Hong Kong focusing on the multi-faceted roles coaches have. And that is on top of the Masters in Sports Psychology he already had when he arrived here."
Baber has a master's degree in town planning and earned his "Oxford Blue" playing against Cambridge at Twickenham, while Groves holds a Masters in Sports science.
Rees was the first of his family to go to university. "My father wanted more for us after the pits closed. He saw a bigger future."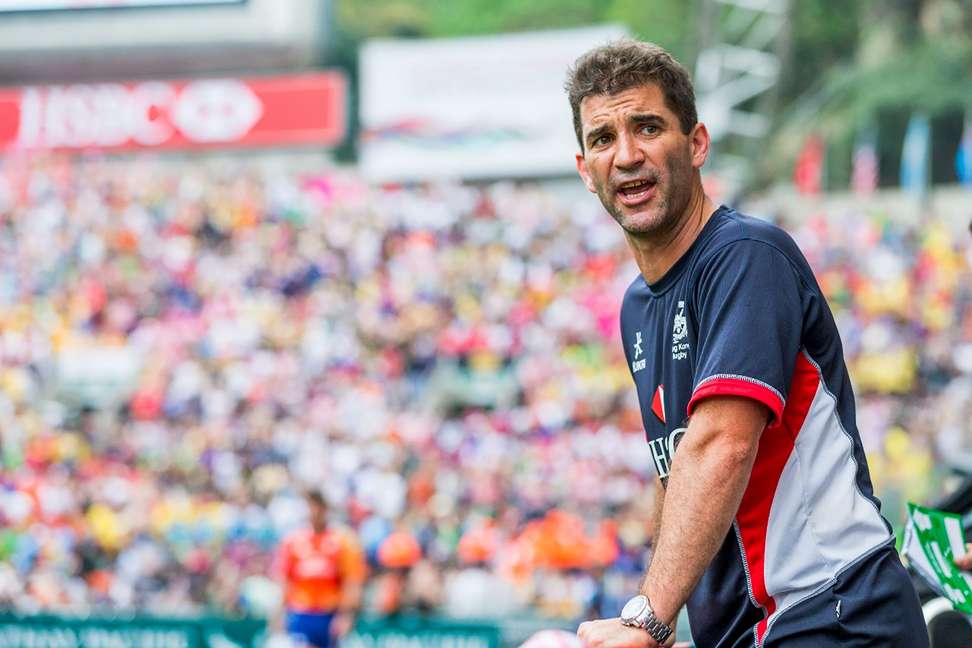 Rees is also visibly proud of the rugby programme at the Hong Kong Institute of Sport, which started in 2012.
"Rugby was the first team sport to gain elite sport status here in Hong Kong. This has allowed the rugby union to invest a lot more money in our sport."
Apart from a massive contribution to Hong Kong, Welsh coaching around the world has come of age.
It a far cry from Mark Reason's comment on Total Sport in 1996. "The part of a Welsh coach is like a minor part in a Quentin Tarantino film. You stagger on, you hallucinate. Nobody seems to understand a word you say."
Everyone seems to understand what the Welsh say here (and now in Fiji) loud and clear.