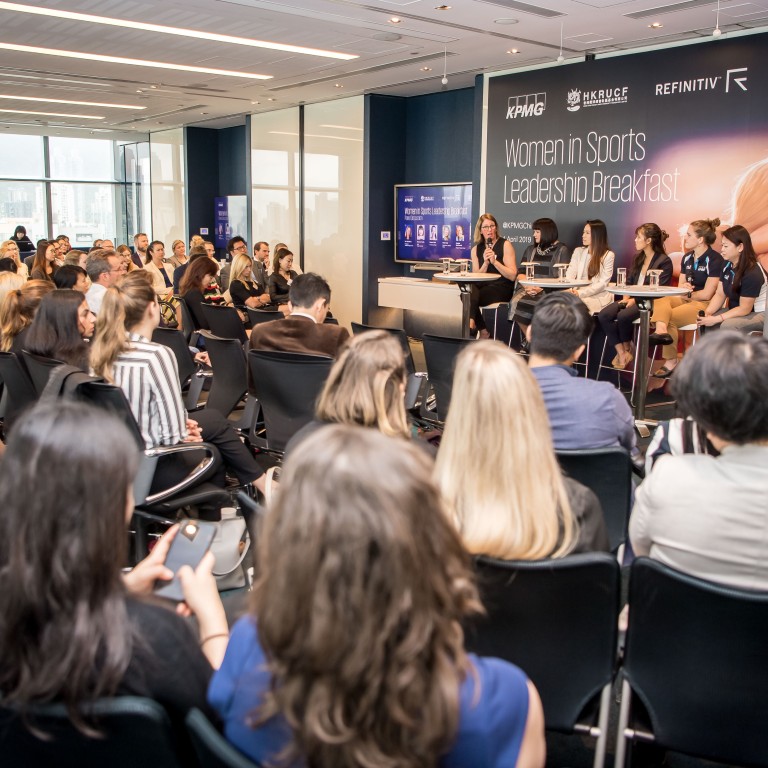 Gender equality in sport is 'still about 10 years away' says Rugby Australia CEO on eve of Hong Kong Sevens
'We want to get women into the mix now, and in the future the conversation will only be about who is capable and who is not,' says KPMG director
Women in Sports Leadership breakfast attended by Rugby Australia CEO Raelene Castle and Scotland Rugby Union president Dee Bradbury
In a perfect world there would be no need for this conversation and the role women play in sport would not be addressed as a separate issue, "but we're still about 10 years away from that", said Rugby Australia CEO Raelene Castle.
In the hours before the women's series qualifiers kicked off at So Kon Po on Thursday, a Women in Sports Leadership breakfast was being hosted by KPMG just down the road in Causeway Bay.
"To see men and women here is important because everyone needs to be involved in this conversation," Castle said. "The message of aspiration is important for the women, but the message of support is important for the men, and the need to sponsor that message at the highest level."
While men's rugby in Australia may have struggled on the pitch in recent years, the women's sevens side won Olympic Games gold in Rio de Janeiro in 2016, becoming instant heroes. Off the pitch, there have been initiatives introduced, such as parity in wages and training set-ups for both the men's and women's squads.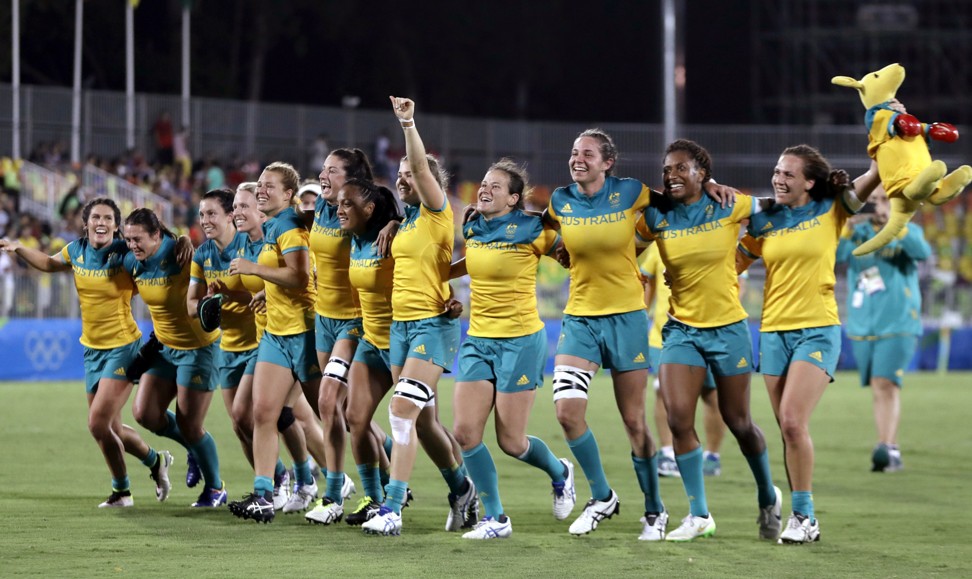 "Pay parity is an incredible step forward," Castle added. "And full credit to the Olympics for bringing Sevens in as gender equal. That drives a lot of responsible decision-making by national bodies. They know their men and women should be promoted equally."
Castle was joined by fellow groundbreakers in terms of women's roles in sports, including Scotland Rugby Union president Dee Bradbury and England international Claudia MacDonald, Hong Kong tennis player Venise Chan and elite Spartan racer Nicky Inge.
Castle and Bradbury were the first women to take on their respective roles, but both stressed they were keen to cast off that particular label.
"I've been in the job just over 12 months and coming into the role in Australia as a woman and as a New Zealander was always going to be interesting to say the least," Castle said. "But you can turn that into a gender discussion or you can turn that into a discussion about what am I going to do as the new person in the role. That's where we want to get to."
Bradbury revealed she was intent more on attacking the challenge of the job at hand.
"Rugby has always been welcoming anyway and I think that has to do with the values of the game, like respect," Bradbury said. "It wasn't so much about me being a woman. Most of the challenges I have had were personal, that I don't like to fail and I didn't want to fail. I think people should be recognised for the qualities they have, whether someone is male or female."
That is a line familiar to those around rugby in Hong Kong as it was often taken by the late Beth Coalter, a driving force behind the rise of the Hong Kong Sevens to where it is today, and later of the game globally with what is now World Rugby.
And Bradbury – like Coalter – wants the focus to be on the things she is achieving.
"I'm always surprised and humbled that I am considered a role model," Bradbury added. "But if we can walk away from an event like this and inspire at least one woman, to think outside the box to be brave, then it can be considered successful."
The conversations the seminar ignited were needed, everyone agreed, but hopefully would soon fade into history.
"I'd like to think that this generation will leave a legacy that someone's gender is not an issue," Bradbury said.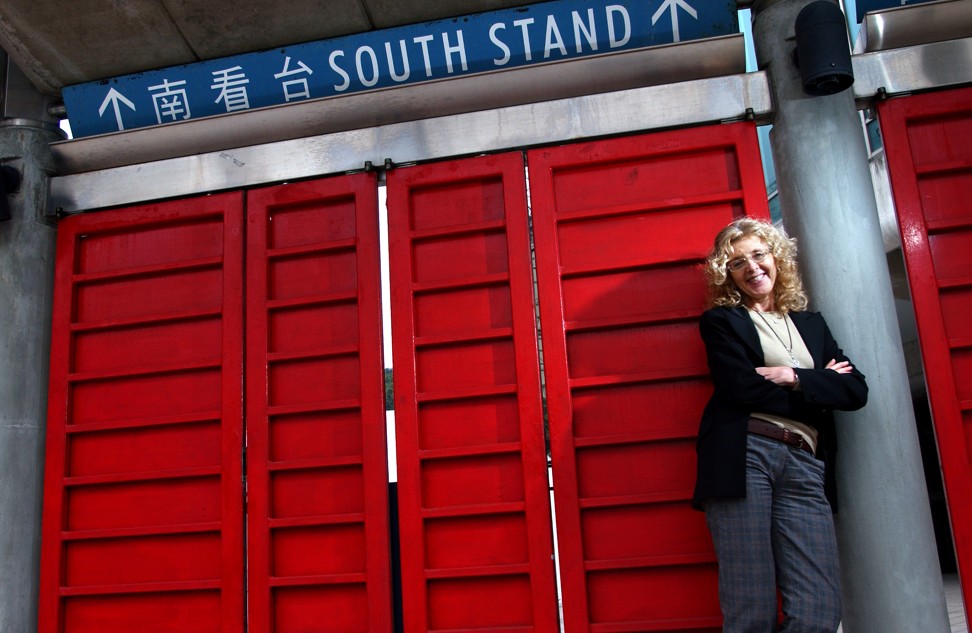 KPMG has thrown its support behind the women's game in Hong Kong, which received an all-round boost as the women's 15-a-side team qualified for the 2017 Women's Rugby World Cup.
"We'd been putting teams in mixed rugby, corporate rugby and had this sort of nexus of rugby but we saw a niche in women's rugby. It's just grown and to see them get into the World Cup made us all very proud. It shows how far you can come and quickly when given the right support," said KPMG director Kim Kan, a one-time member of the Hong Kong squad.
"During Hong Kong Sevens week there is always a lot of conversations about the men. It's men, men, men. We want to get women into the mix now, and hopefully in the future the conversation will only be about who is capable and who is not."
As an athlete plying her trade on one of the toughest circuits, Inge knows all about perceptions, but said she was confident the changes she has witnessed would continue, and gather speed.
"There is still this idea that you have to be a manly woman to succeed in sport and in business and that has to change," Inge said. "But through things like social media, people are becoming more aware and things are moving in the right direction."