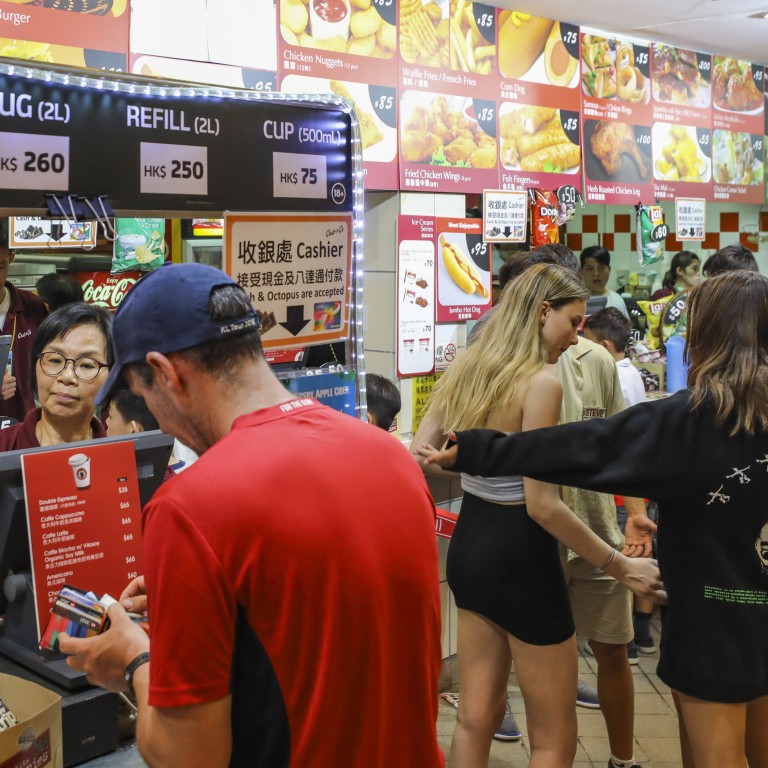 Hong Kong Sevens may provide food in corporate boxes only – regular fans 'can order Deliveroo outside'
As things stand, food will not be on sale inside Hong Kong Stadium during the three-day tournament in November
Food delivery riders may find themselves in demand to feed hungry rugby fans
Officials hope the belated return of the Cathay Pacific/HSBC Hong Kong Sevens will
send a positive message
about the city emerging from the shadow of Covid-19.
But how pleasant it will be for those unable to eat inside Hong Kong Stadium during the November event remains to be seen, even though all manner of drinks will be available.
"After three years without a Sevens, fans go from famine to feast," the press release accompanying Friday's tournament launch stated. That may depend on where those fans are in the pecking order.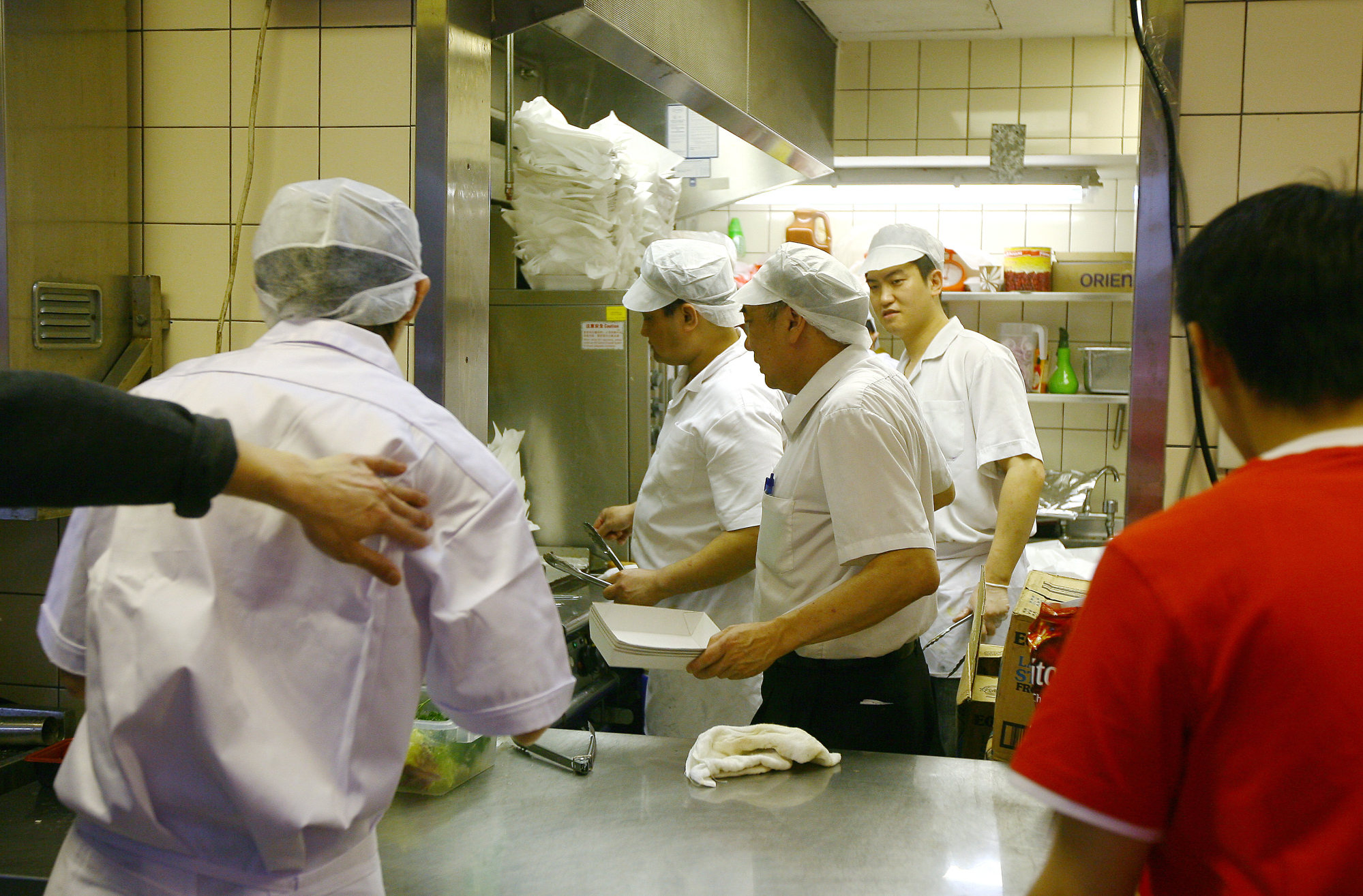 Officials advised attendees to "make alternative plans" for eating after proposing – so far in vain – "several concepts to address any concerns, including creating socially distanced food courts".
"It remains a possibility that no in-seat or concourse-level food service will be available," the Hong Kong Rugby Union said.
The expectation is that only those in corporate boxes will have access to food.
However, a source said there were few restrictions on what might happen outside the ground, so if fans "ordered food through Uber and ate it on the steps", that would not fall foul of the rules.
Uber Eats has ceased operating in Hong Kong, but the likes of Foodpanda and Deliveroo could find themselves inundated by hungry rugby fans.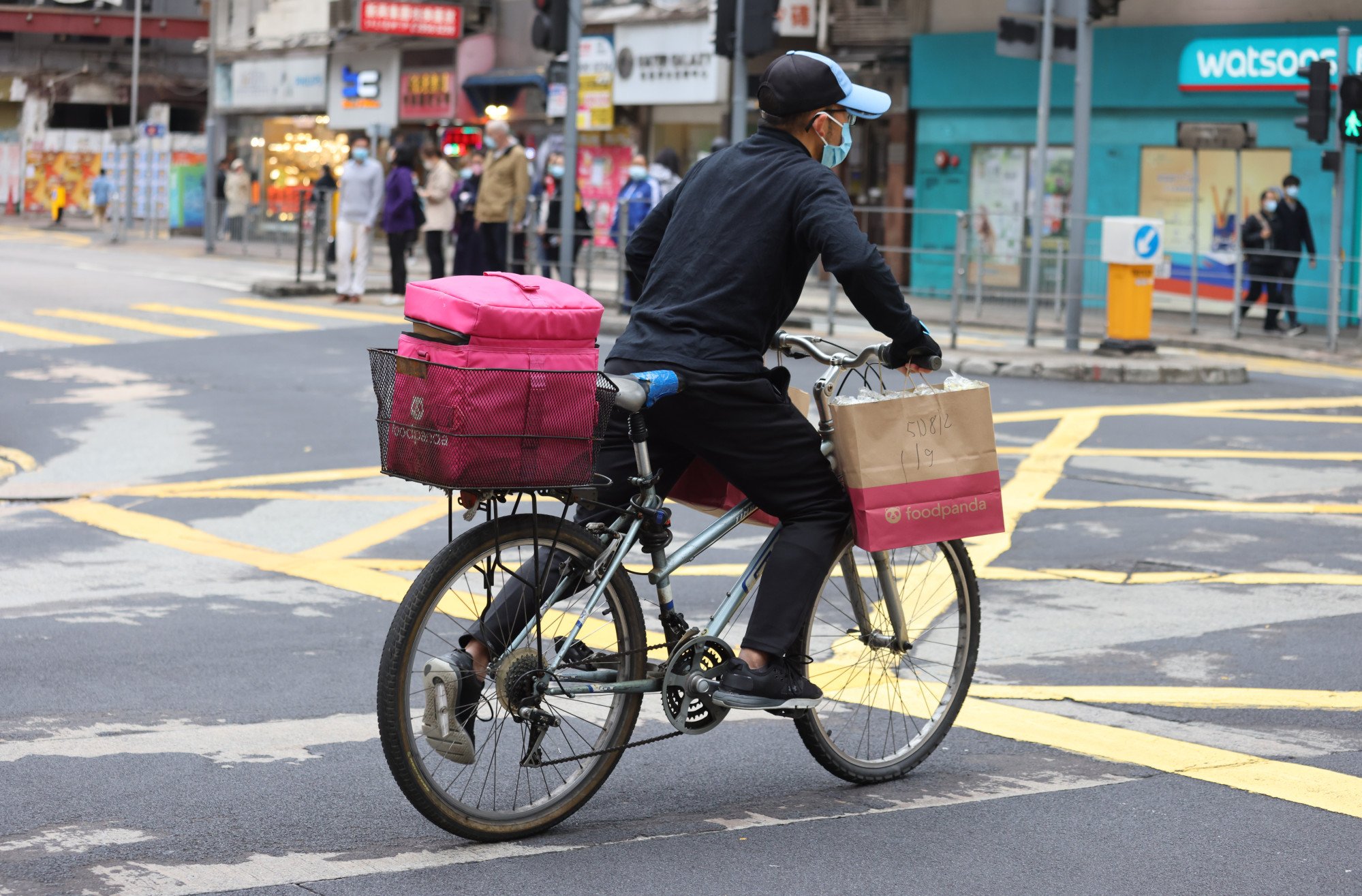 Friday's launch literature made reference to the chaos that could ensue as well-lubricated spectators leave the stadium to hail their dinner, with large numbers of orders arriving at once and potentially lengthy backlogs.
"The HKRU cannot be responsible for providing outside dining options or policing food and beverage consumption outside the stadium," it said.
It added a veiled warning that it was "unlikely the HKRU can entertain this policy for future events".
"In our view, hosting without public food service options not only seriously impacts the event standard but has the potential to raise other health and safety issues."
The union has, however, taken steps to mitigate the hunger pangs for fans starved of live sport, with later starts on the Friday and Saturday of the event.
"A 3.30pm kick-off on the Friday gives an excellent excuse for a leisurely long-lunch," Robbie McRobbie, the union's CEO, said, "while a hearty breakfast on the Saturday should set you up for the first game at 11am."