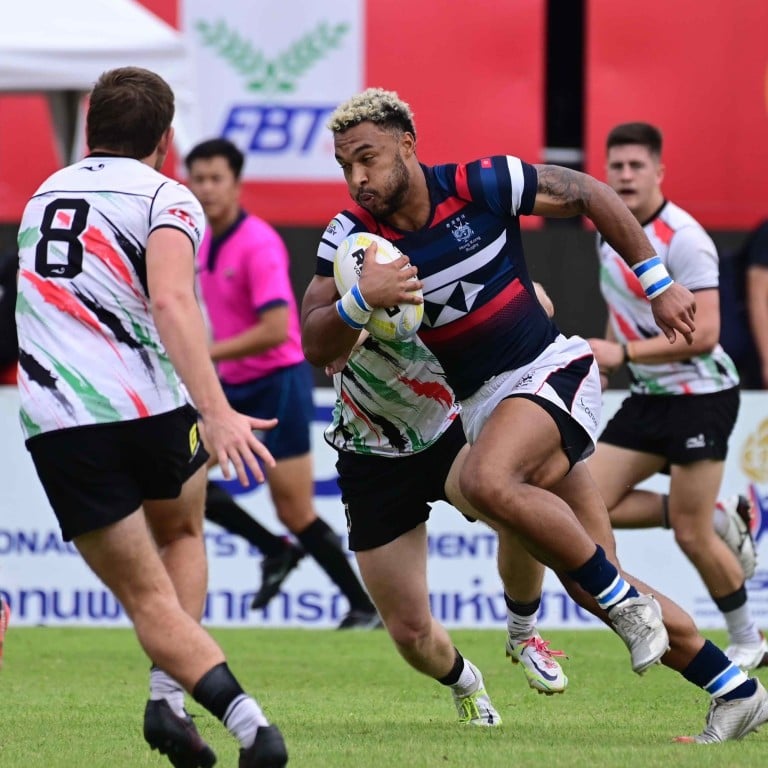 Asia Rugby Sevens Series: Hong Kong's men and women move into semi-finals in Bangkok
Beginning final prep for 2022 Hong Kong Sevens, Paul John's men thrash Philippines, UAE and China
Women's side get opening bye against Sri Lanka and Malaysia 36-0 before losing 24-12 to China
Hong Kong's men's and women's sides remain on target to reach the cup finals at the Asia Rugby Sevens Series in Bangkok, Thailand.
The city's men will face off with rivals South Korea in Sunday's semi-finals at 1.20pm, Hong Kong time, while the women will battle Japan.
Paul John's men's opened their campaign in some style, with three clinical victories in on Saturday.
"It was a pretty good day. The boys played very consistently in everything we wanted to do, and their attitude was spot on," said assistant coach Jevon Groves
"Our leaders did really well: Max Woodward, Cado Lee, Russ Webb and Seb Brien all contributed and that galvanised us. When they are playing well, it has a ripple effect on the team."
Beginning their final preparations for the 2022 Cathay Pacific/HSBC Hong Kong Sevens in two weeks' time, Max Denmark notched a hat-trick of tries in a 40-0 win over the Philippines.
The halfback combo was also on song with scrum half Cado Lee Ka-to crossing and fly half Russ Webb notching all four conversions as Hong Kong started with a whitewash.
It was more of the same in the second game, a 42-0 thrashing of the UAE.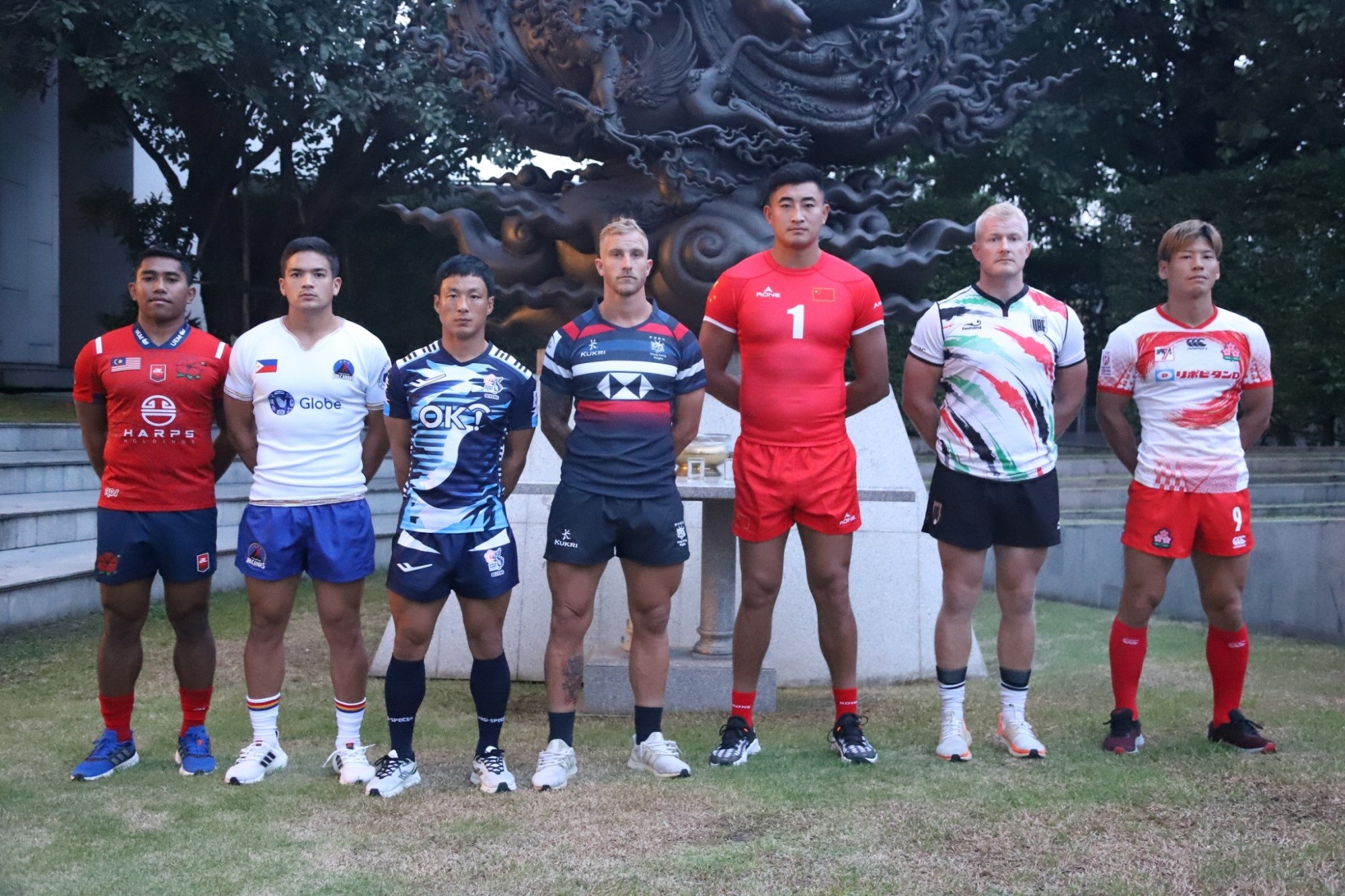 This time it was Harry Sayers collecting the hat-trick on the wing for Hong Kong, with Liam Doherty claiming the fourth try.
Webb then claimed his first score of the weekend and maintained a perfect rate on conversions with five out of five.
Hong Kong later faced China –
now being coached
by England legend and former world player of the year Ollie Phillips – on Saturday evening, winning their final group game 31-14.
China had stuttered earlier in the day in a high-scoring 33-28 loss to the UAE, before mustering a 38-14 win over the Philippines. The UAE also later beat the Philippines to earn a semi-final spot as the second best side in Pool A.
Phillips' side fought well early on, before allowing three quick-fire tries late in the half. The first came when Mike Coverdale finished an easy overlap out wide in the fourth minute. Seb Brien then spotted the gap on a tap and go penalty on the following possession to score and push Hong Kong's lead to 12-0, but Webb missed his first conversion of the tournament.
A fourth try of the tournament for Denmark came on seven minutes as he was put into space with the ball out wide from 22 metres for a 17-0 lead at the break, with Webb's conversion off the mark again.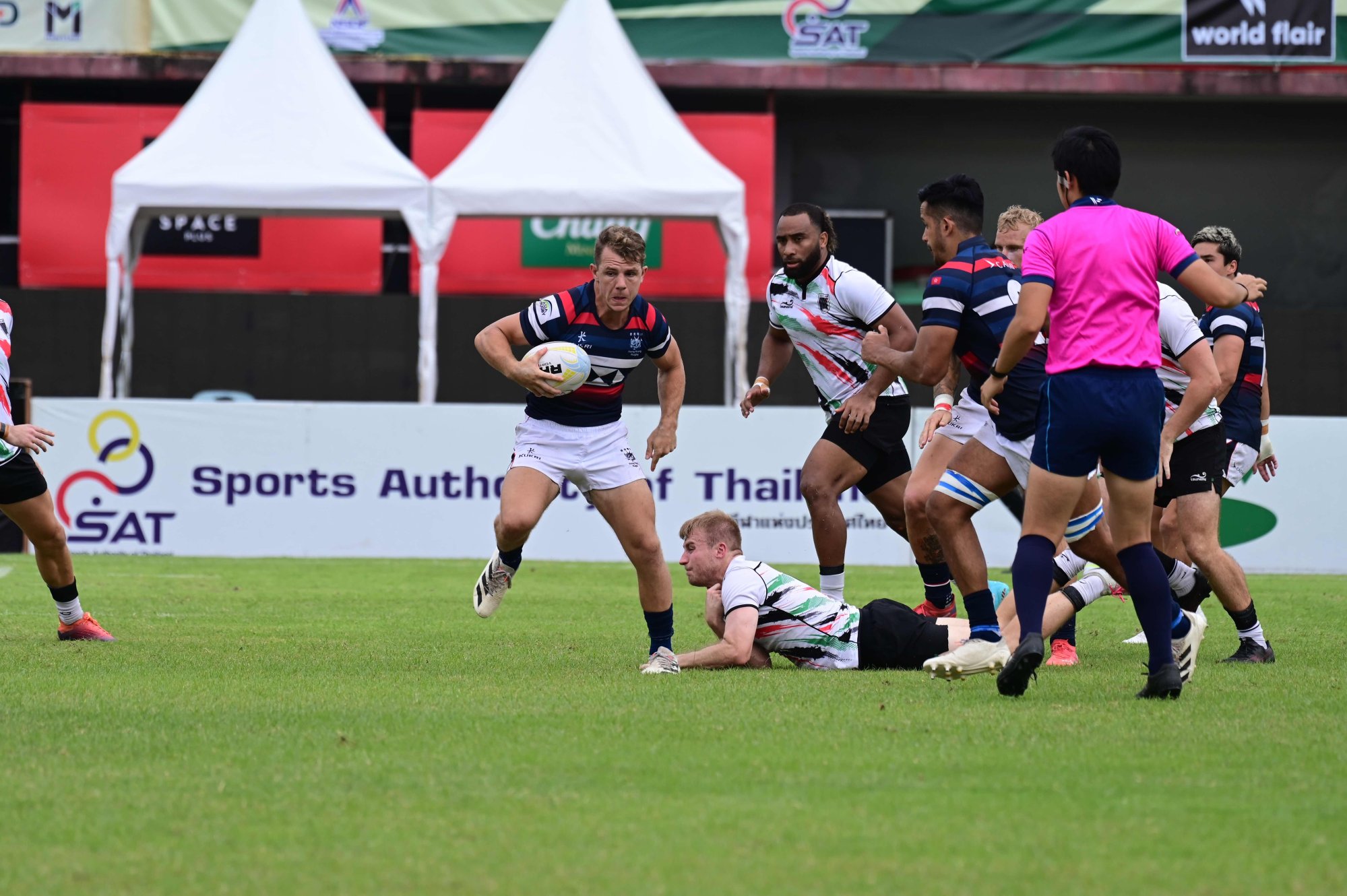 Hong Kong forced an error from China at the re-start to regain possession and would never look back down the stretch. Sayers scored his fourth try of the day with an individual break, before Denmark one-upped him with a fifth overall score, shaking off two China defenders from 20 metres out to push the lead to 31-0.
Ale Nardoni was sin-binned on the restart, however, giving China a man advantage late on, and they duly claimed two late tries.
"It was good to keep a clean sheet in those first two matches – that's not easy to do in sevens and that China game was a good reminder for us to keep in control of the things we can control in scenarios like that," Groves added.
"Especially ahead of Sunday against South Korea. We have got to be consistent in our contact. They're a big side and they will look to challenge us physically, more than the teams we played today did."
Hong Kong's women's side also faced China late on, having received an opening 20-0 walkover against Sri Lanka before winning 36-0 against Malaysia, who first lost to China 53-0.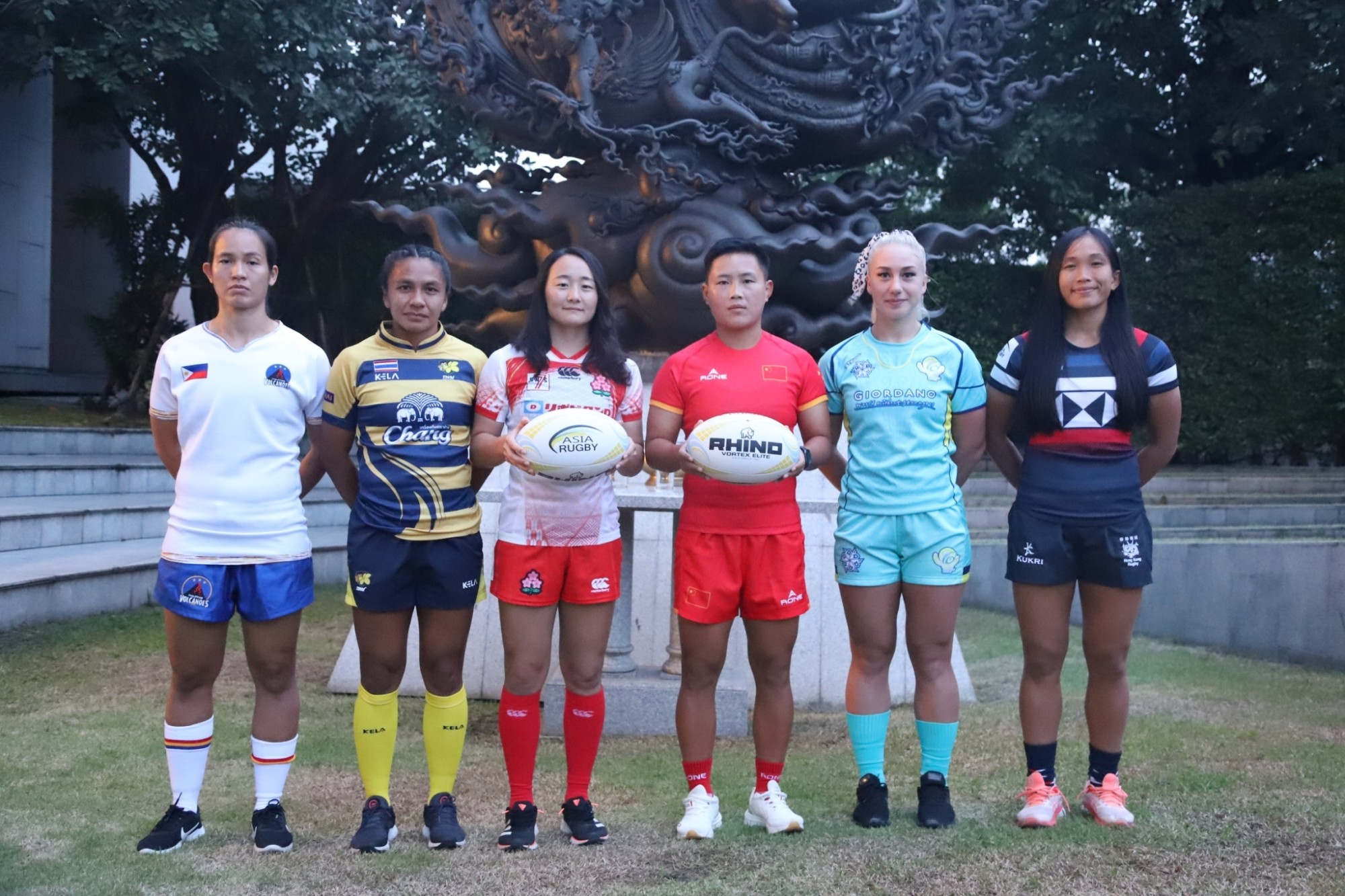 Hong Kong quickly added to Malaysia's woes. Debutant Julia Mba Oyana contributed to a strong defensive effort as Hong Kong's aggressive tackling and patient structures pinned Malaysia in their own half for the entirety of the opening stanza.
Chong Ka-yan, Natasha Olson-Thorne and Jess Eden took advantage of the possession and territory to score tries, putting Hong Kong 19-0 up at the break, with conversions coming from Stephanie Chan Chor-ki.
Hong Kong were equally direct with the ball in hand in the second half, increasing their lead with a brace from another new cap in Georgia Rivers, whose carries down the stretch proved too much for the Malaysian defence.
Captain Melody Li added another score in between Rivers' efforts, breaking several tackles from 10 metres out as Hong Kong tallied six tries.
Hong Kong had a first half to forget in their last match of the day, as successive errors helped China amass a 19-0 lead at the break.
The second half offered more of the same, with China pushing their lead out to 24-0. Oyana scored her first Hong Kong try before Li went over late on to close the gap to 24-12.