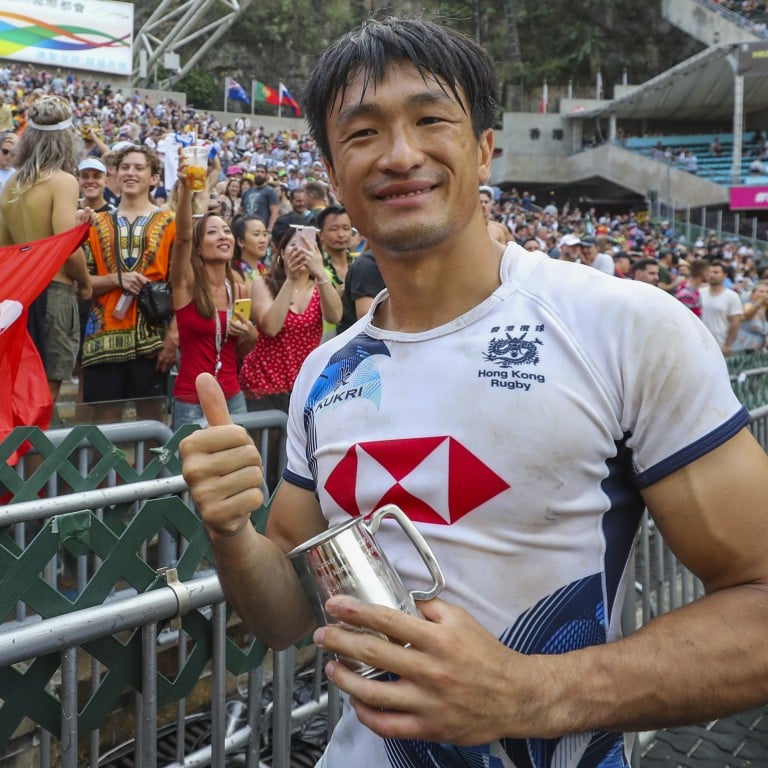 Hong Kong Sevens: Covid-19 was wake-up call for the Rugby Union, says new chairman Chris Brooke
Union cut costs heavily during pandemic, with a 50 per cent reduction of headcount, while several of its programmes were suspended
Brooke says turmoil provided chance to 'step back and redesign' operation after being caught cold – and totally reliant on the Sevens for revenue
As the Cathay Pacific/HSBC Hong Kong Sevens gets set to make a triumphant – if slightly more cautious – return after
beating its toughest opponent
in Covid-19, new chairman Chris Brooke has admitted the pandemic was a wake-up call for the city's Rugby Union.
When the Sevens was first cancelled in 2020, the HKRU derived more than 95 per cent of its annual revenue of HK$230 million from the tournament, which also provided a HK$380 million boost to the local economy.
Chief executive Robbie McRobbie admitted it led to a HK$151 million loss, with the fragility of the union's commercial model exposed.
Put simply, they were slightly caught out, thinking that the good times would never end.
"Pre-Covid, we tried to do something about that," 54-year-old Englishman Brooke told the Post. "We were looking at event management, sponsorships and partnerships.
"But it's fair to say there wasn't a sense of urgency, because we were continuing to have a very successful Sevens.
"Covid was very clearly a wake-up call, so that just brought home to the board that while we knew it was an issue, we needed to do something more urgent about it.
"It was a realisation pretty early on we couldn't just hope it would go back to normal, and to make difficult decisions, that were made bearing in mind the core purpose of the union – putting out a national team, running a domestic competition, and community programmes. We had to make sure we could keep that."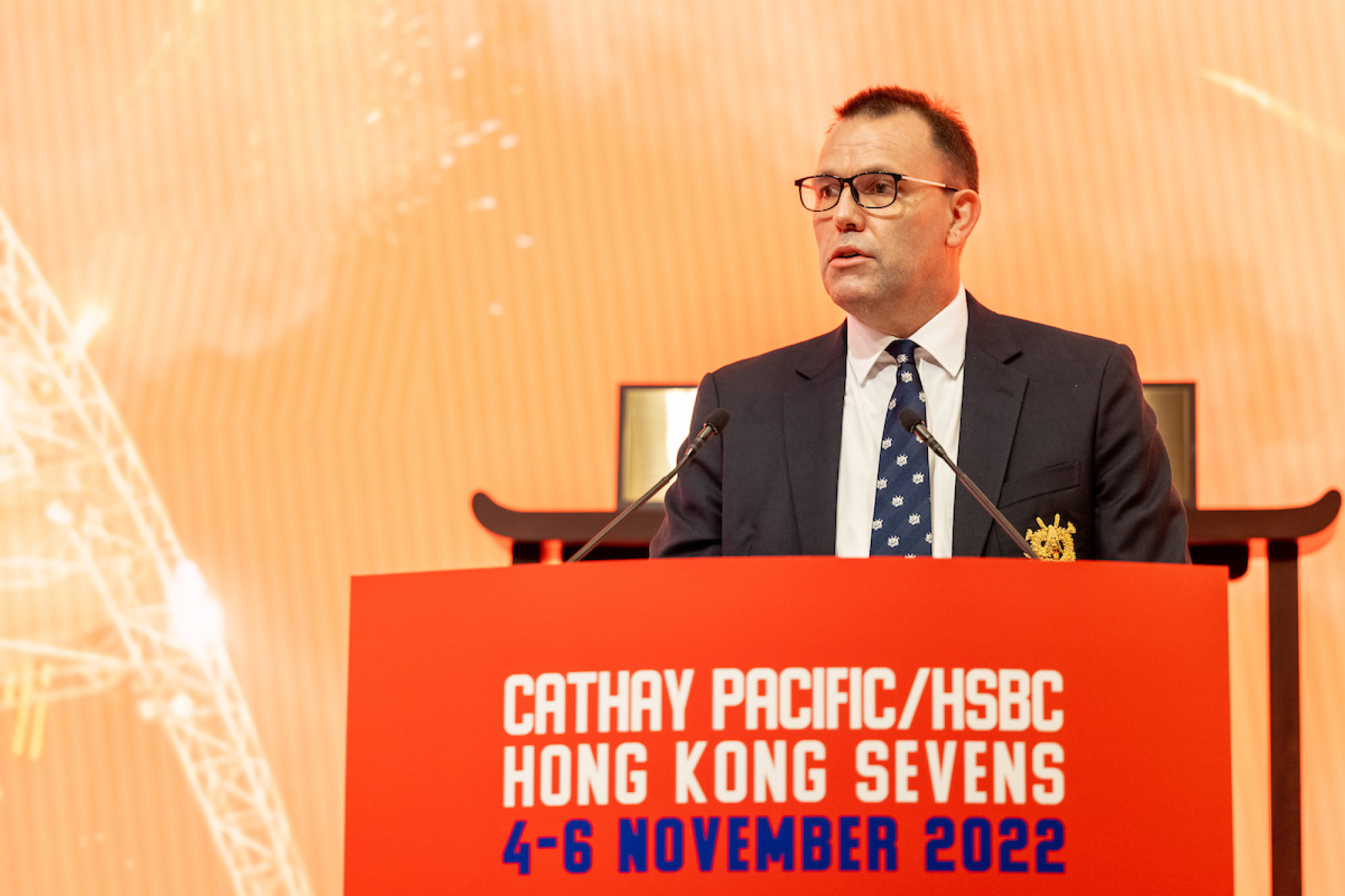 The cancellation of the Sevens
for another season
in 2021 meant even tougher times, with losses climbing past HK$200 million – and the rainy-day reserves in increasing danger of running out.
But there was a silver lining.
"It gave us a good opportunity to step back, assess, and look at some of the things pre-Covid that might not work any more, and redesign some of that and take it forward," Brooke said.
The union cut costs heavily, with a 50 per cent reduction of headcount, while several of its programmes were suspended, including the professional players programme.
"Clearly 2019 was a very different time in a lot of ways," Brooke added. "The world of rugby has changed as well – the whole game struggled during Covid. A lot of other rugby unions ended up in a much worse position than us.
"We had to batten down the hatches. But we took decisions on cost reduction, resource reduction, that would not impinge on us being able to build coming out of Covid. They were the right ones, and were early enough to position us to survive during Covid.
"We kept the vital core so we could add to it when we came out, and there would be nothing we would have to stop doing. It was a good opportunity to look at the structure of the organisation, the priorities and the focus."
The union will not be caught resting on its laurels again, for sure.
"It's great to have November and April events, but we're looking at realistic alternative revenue sources," Brooke said. "I'm not sure we'll ever get the Sevens down to below a certain number – clearly a big number like 70 or 60 per cent.
"But we still need to continue to look at other options, and maybe more strategic partnerships with the corporate world, and at reducing dependency on one event."
In the short term, one of the most pressing matters is player numbers, with quite a lot of community teams having taken big hits amid an exodus of expats from the city, with Premiership clubs also forced to bring in new blood.
"There's been a reset. This season is very much the first transition season coming out of Covid," Brooke said. "We've had to make compromises on what we can and can't do until April 2023.
"We were very conservative for November, because we were not sure how it would pan out. For April, we're broadly assuming we'll be back to normal but we've done scenario planning.
"If it's not 40,000 capacity at Hong Kong Stadium, what does it look like financially? We've done more work than was done previously. There was always an assumption it would be fully sold out before.
"We've got a better idea of where we sit in the local game, in the Asia context, and the global context. We can prioritise the national programme, our domestic competition, and our commercial aspirations.
"We couldn't do that during Covid – we had to hang on until we got out. Now we are in a position to start looking at the future much more, with a lot more information and certainty."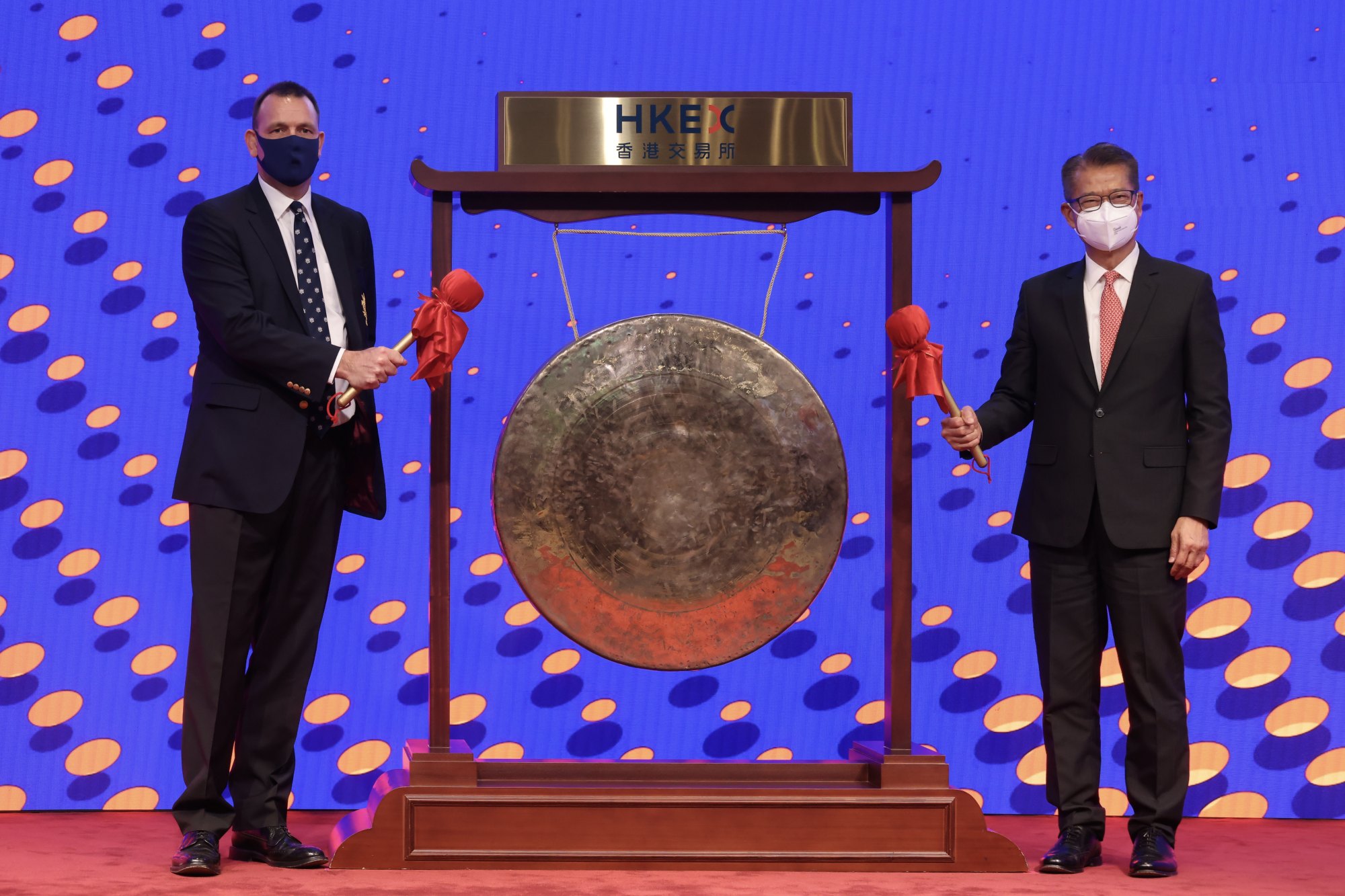 Brooke himself has faced something of a baptism of fire, having only been elected to his new role at the union's AGM in August, after six years as director of facilities.
"I've come in at an interesting time," said Brooke, who left the UK for Hong Kong in 1979 with his parents, and has been here on and off ever since, playing for Valley RFC through the 1990s and early 2000s.
"It's the beginning of a positive rebuild out of Covid. We trod water for long enough, and we're now trying to get everything back on track, so it's been a very busy six weeks."
Not just having to contend with the small matter of the return of the Sevens after three and a half years away, the domestic playing season has also got under way, as well as the city's community leagues.
A national programme also began in October, with the men's and women's sevens sides in Thailand last weekend for the Asia Rugby Sevens Series. The men's 15s side will also head to Dubai for a repechage, in the Final Qualifier Tournament for the World Cup.
"There's been a lot of things going on, all in parallel, but there's a lot of positive good will about getting everything back on track," Brooke said.
"Everyone's trying to pull together at club level, national level, and rugby community level to take us forward and start getting rebuilding."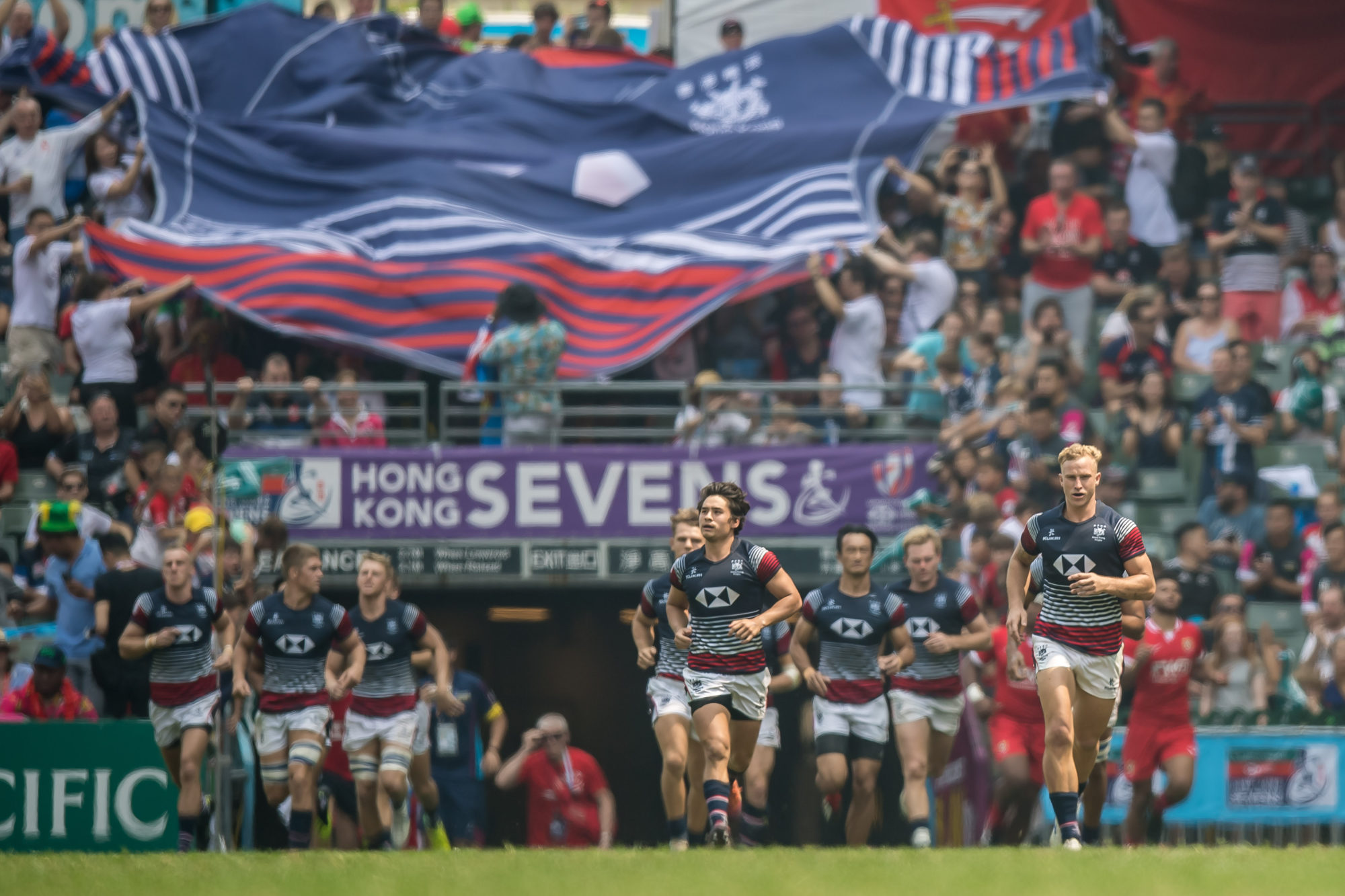 The key priorities long term, Brooke said, are to stay competitive in the international arena – in sevens and 15s – and to build a sustainable domestic competition.
"For the women's game, it's very much local participation, the but men rely heavily on imports at the top level," Brooke said.
"We are working with clubs to create a broader player base at the community level. Younger players at school here that have gone abroad, lot of them are Hong Kong-qualified.
"We're reaching out to find where these guys are, and build a database. We're building a longer term, sustainable pathway so that they can come back and play rugby, and have a platform here."
There is also the small matter of the tournament's impending move to Kai Tak – though that plan has been delayed a year until 2025, in line with the opening of the Sports Park.
The Sevens' long time home of Hong Kong Stadium will get a few more goes, at least, with Brooke and Co hoping it will even get to relive its glory days before all is said and done.
"We knew November would be locally focused, targeted towards a domestic audience," Brooke said. "It's an unusual situation, but I think the basic ingredients of the tournament will be there.
"The rugby will be as good as always, that's the important thing. But the atmosphere of the city, and visiting tourists – we're gonna have to wait until April to get that done."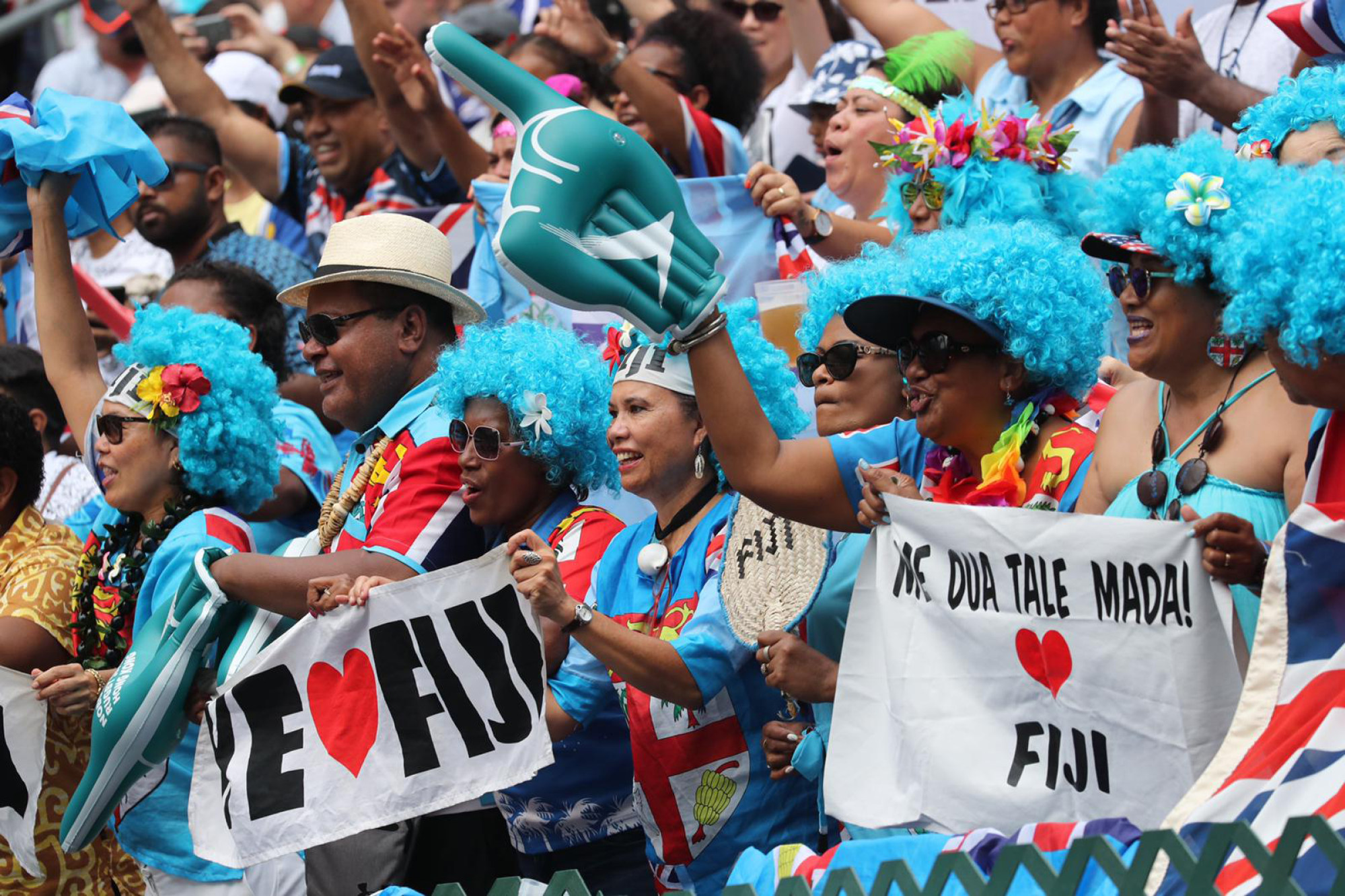 For now, it is a case of soldiering on. The union is pleased with ticket sales, with 23,000 sold by mid-October, and hopes the
lifting of a food ban
at the stadium will further encourage wary fans the Hong Kong Sevens can still be the Hong Kong Sevens.
"We're hopeful we can get more ticket sales over the next couple of weeks," Brooke said. "Maybe some people were leaving it late because they wanted to hear about food and other things.
"The snooker masters was very positive from a crowd perspective, but the players also had a great time. It signalled to us that everyone in Hong Kong is ready to get back together and have some fun after a difficult period.
"We can offer that. We know there are some unusual constraints and restrictions, but we don't think it will take away from the basic ingredients of having a good weekend.
"It will be that Sevens that everyone will remember being at – 'I was there in 2022 when we had to wear masks'."