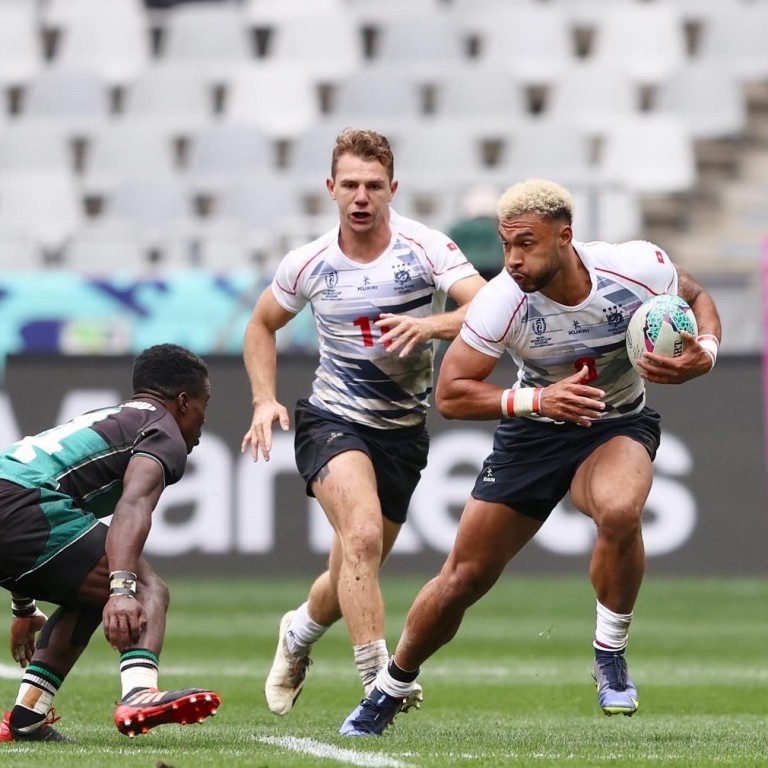 Hong Kong Sevens: Max Denmark says he is 'stronger, faster, fitter' for Sevens return
Denmark hopes to show local fans this weekend how far his game has come and how dangerous the city's home team can be
'Three years without much playing gave me a lot of time to develop. I feel like I can compete with anyone,' says Denmark
There will be no escaping the sense of occasion surrounding Hong Kong's opening match against Australia as the Cathay Pacific/HSBC Hong Kong Sevens kicks off on Friday night.
For more than three years the Hong Kong Stadium has sat pretty much in silence but expect that to all change when the locals run out against the reigning World Rugby Sevens Series champions, who happen to also be the one team the city has long loved to hate.
Max Denmark said the wait has at times been worrying but it has not been wasted as the locally born and raised prospect the stadium first saw in flashes way back in 2018 has worked at his game, and he has developed, and now, at 23 years old, he is set to reappear as a player close to fully formed.
"Three years without much playing gave me a lot of time to develop athletically," said Denmark, who missed the tournament in 2019 through injury.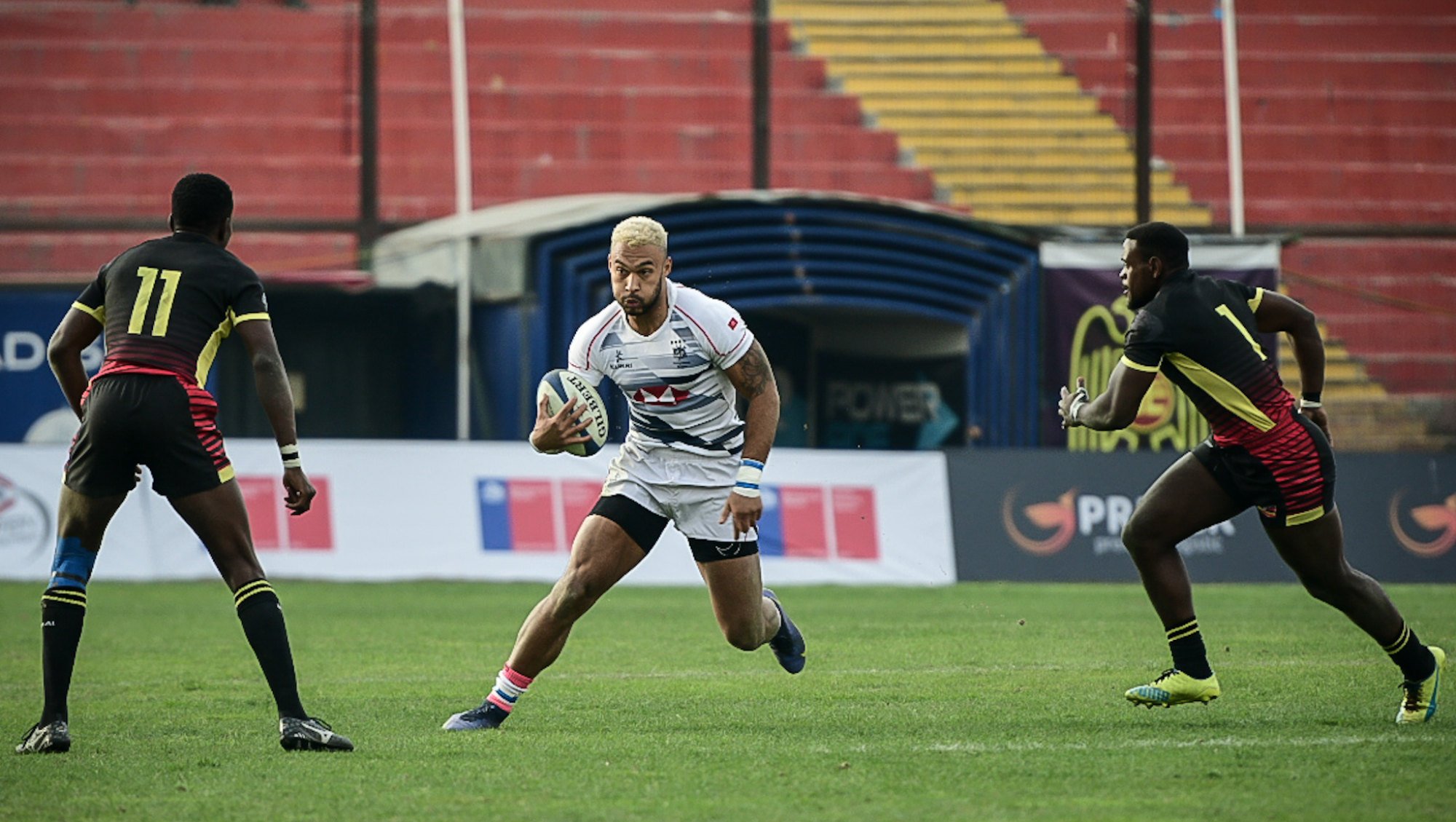 "At my first Sevens, I was 18 and I was pretty, well, not small but you could tell I wasn't developed yet. I feel like now I've grown into my body. I'm a lot stronger, a lot faster, and fitter. I'm reading the game better and that equates to confidence.
"When you're young, you go out there and you're thinking oh, what's my plan? But now I feel like I can compete physically with anyone on the scene."
The most recent evidence of that development was on display in Bangkok two weeks ago when Denmark helped Hong Kong get off to a flyer in the Asia Rugby Sevens Series, going unbeaten on their way to the title. There were a competition-leading eight tries from Denmark and the forward's strength and pace were fully on display – although he's keen to claim a ninth when the feat is mentioned. "They always miss one," he laughs.
The global pandemic threw local rugby into disarray and Denmark felt the strain of limited training and playing opportunities but these are feelings that are quickly being consigned to the past as a sense of normalcy as much as playing time slowly returns.
"Obviously, there were ups and downs when the full lockdowns came in," Denmark said. "I have to admit, I lost focus for a while. I mean, when we couldn't train together at all for months on end, it was difficult to stay on top of things but as soon as I got the ball back in my hands, I was good.
"I think the feeling now among us all is just excitement. It's a massive opportunity to play last year's Series winners and hopefully make a statement and say we can come and we can compete against the best and do well."
Denmark's emergence as one of the rising stars of the local rugby set up has been played out pretty much in public, from stand-out junior on to captain of the Asian Rugby U19 Championship winning team and establishing himself as an integral part of the senior set-up. But there were times of doubt, he said, especially when he took off to school in the United Kingdom.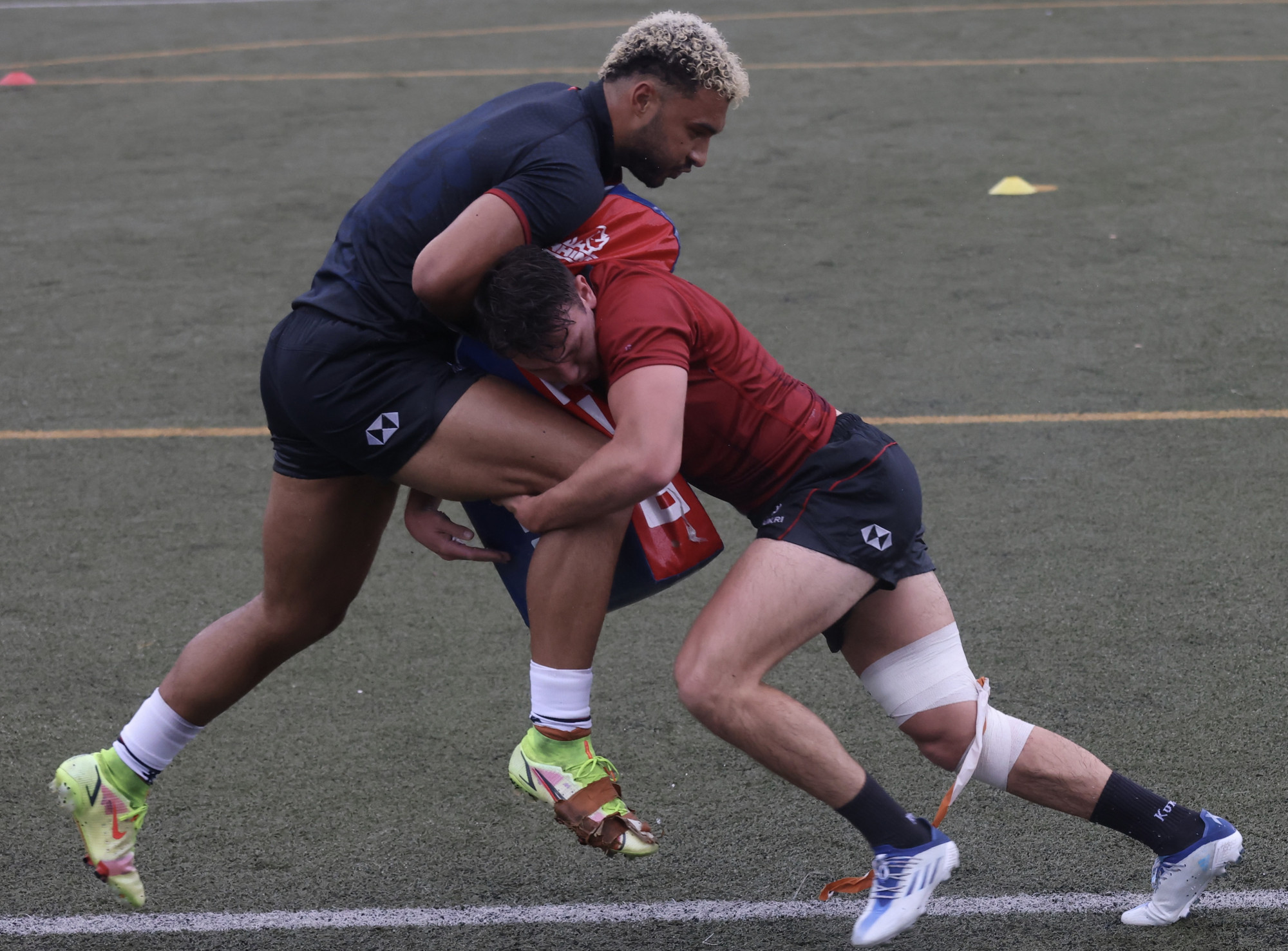 "When I went to boarding school, I wasn't the best at rugby. I wasn't the best athlete," he said. "I actually gave up rugby in my last year because I kept getting injured. I just focused on athletics and I loved it.
"Then, when I came back here, the decision was between going off to uni and playing and training full time and I was like, if I can get paid to play rugby, that sounds good, so that's what it's going to be."
What Denmark hopes to show local fans this weekend is both how far his game has come and to be part of a unit that shows how dangerous a home team can be, with the crowd behind them and no real expectations or pressure on for results.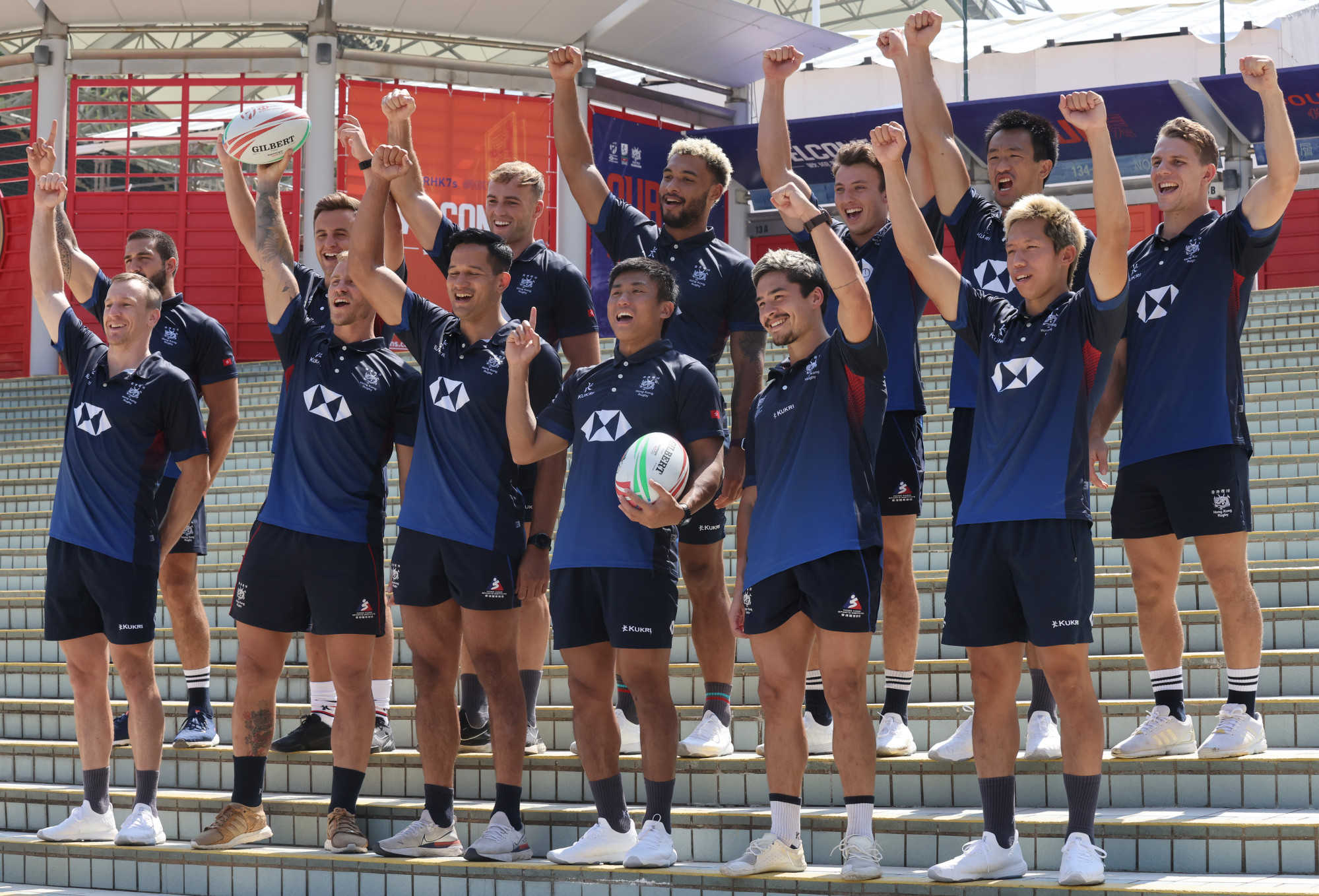 "I just want to put my best out there and as a team, I mean, I know being realistic we're playing Australia, New Zealand Samoa [in Pool A], so it's gonna be some tough days at the office, but I think we I think we can surprise people," he said.
"On Friday, we're playing at 7pm, it's our home ground, it's our first game of the tournament. I know it's also theirs but I think we can go and put a statement out there."
Last Friday, as Hong Kong posed for their team photos outside the stadium, that sense of an occasion looming was in the air once again. And Denmark seems to be thriving.
"It's just the best job in the world," he said. "I love playing rugby. I love being with the lads day in, day out and I couldn't think of anything better to do in my life. I know it's gonna come to an end one day, but at the moment it is just amazing. I'm already getting chills just thinking about hearing 'Hong Kong' from the stands."