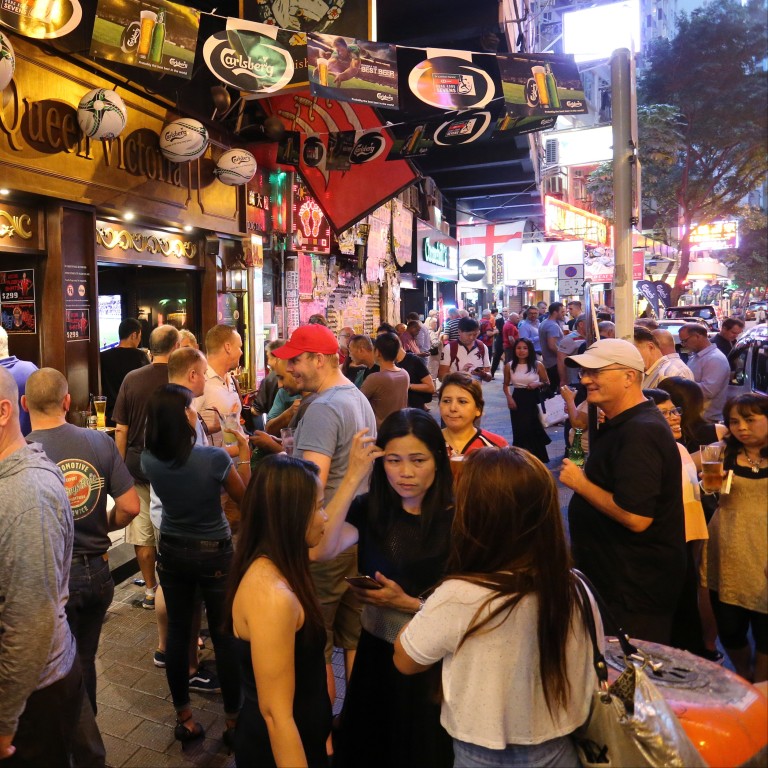 Wan Chai bar owners optimistic of Hong Kong Sevens business bump, but 'not a boom' in year 'unlike any other'
Wan Chai and Lan Kwai Fong nightlife districts typically benefit from Sevens weekend, but expectations for post-Covid boom are low
'I'd be happy if we're just half as busy as what we usually are,' says one weary Lockhart Road bar manager ahead of event's return
The Cathay Pacific/HSBC Hong Kong Sevens has typically meant big business for the bars that light up Lockhart Road and Lan Kwai Fong.
But publicans are keeping their expectations for a post-Covid boom to a bare minimum – even with Thursday's relaxation on opening hours.
Pre-pandemic, it wasn't unusual to see thousands of weary Sevens revellers crammed between a handful of bars in the Central nightlife district, or reclaiming roads in Wan Chai, and cleaning out 7 Eleven fridges of beer.
But 2022 will be a wildly different affair. For some, this weekend's long-awaited return of the Sevens is a key moment for the city as it emerges from the doldrums of Covid-19 to show the world that Hong Kong is back.
But not everyone is as optimistic.
"Personally, I don't have much expectation," David Fong, manager of The White Stag on Lockhart Road, said. "I reckon this weekend might be a little bit busier than a normal weekend, which is good, but I don't have much expectation beyond that."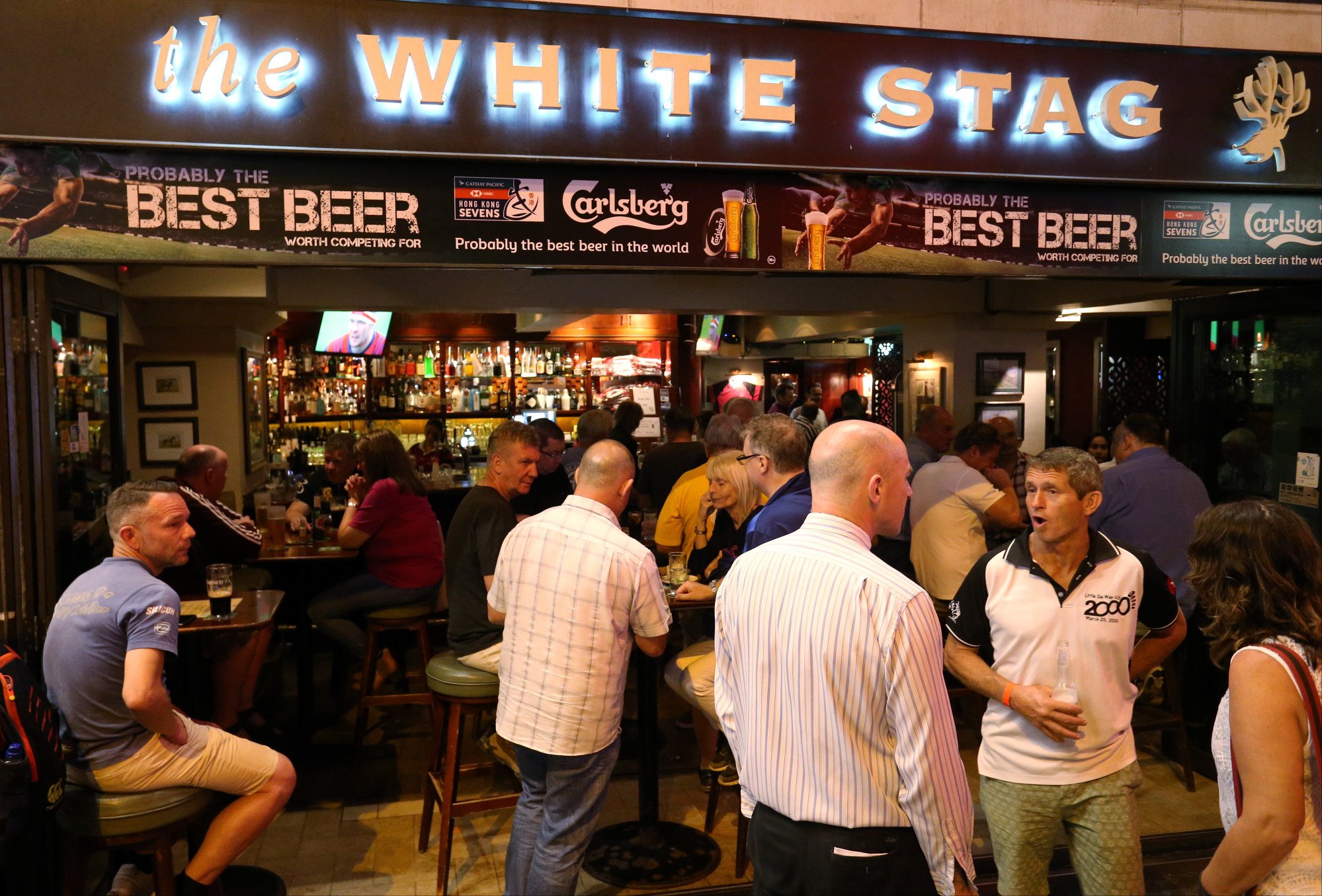 Fong is certainly not alone. The likes of Misty's, The Wanch, Flame, Wan Chai Stadium and Joe Bananas – one of the city's most iconic watering holes – are playing down the return of big crowds.
For Chris Foley, general manager at Devil's Advocate, even just a fraction of the business they have done in previous years would be welcomed after three long years of Covid restrictions.
"Things are heading in the right direction, but it will be a Sevens different to any other year," Foley said.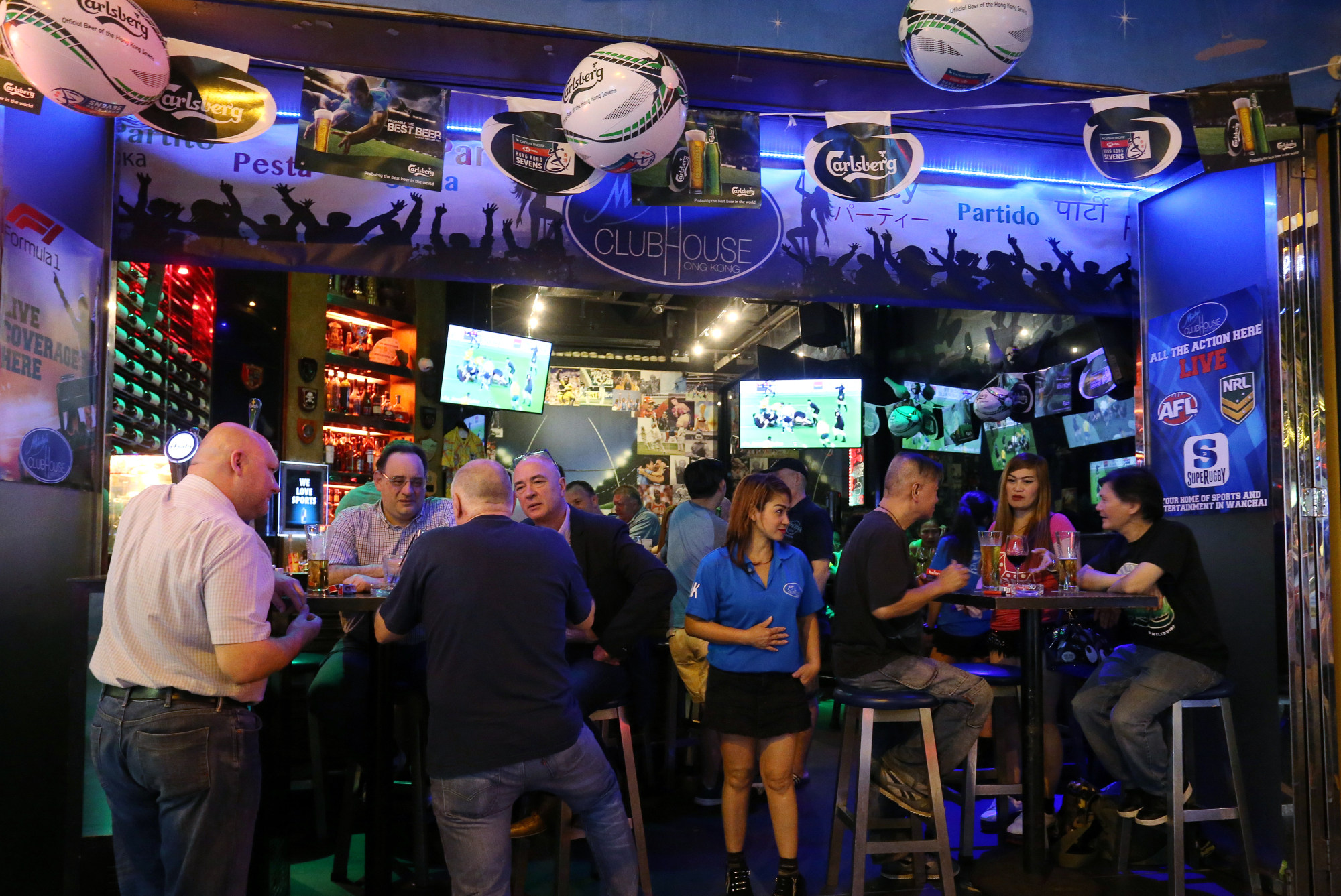 "I think the HKRU has done a good job to at least get the Sevens going, especially with all the red tape around it, but I'd be happy if we were just half as busy as what we usually are for the Sevens."
This year the Sevens will take place under an array of familiar pandemic restrictions, from RAT tests and mandatory check-ins with the Leave Home Safe app to masks in the stands – enough to keep rowdily revellers at bay.
"Nope, I don't think we're going to see the crowds back any time soon," said one bar owner who asked not to be named. "The police will be everywhere."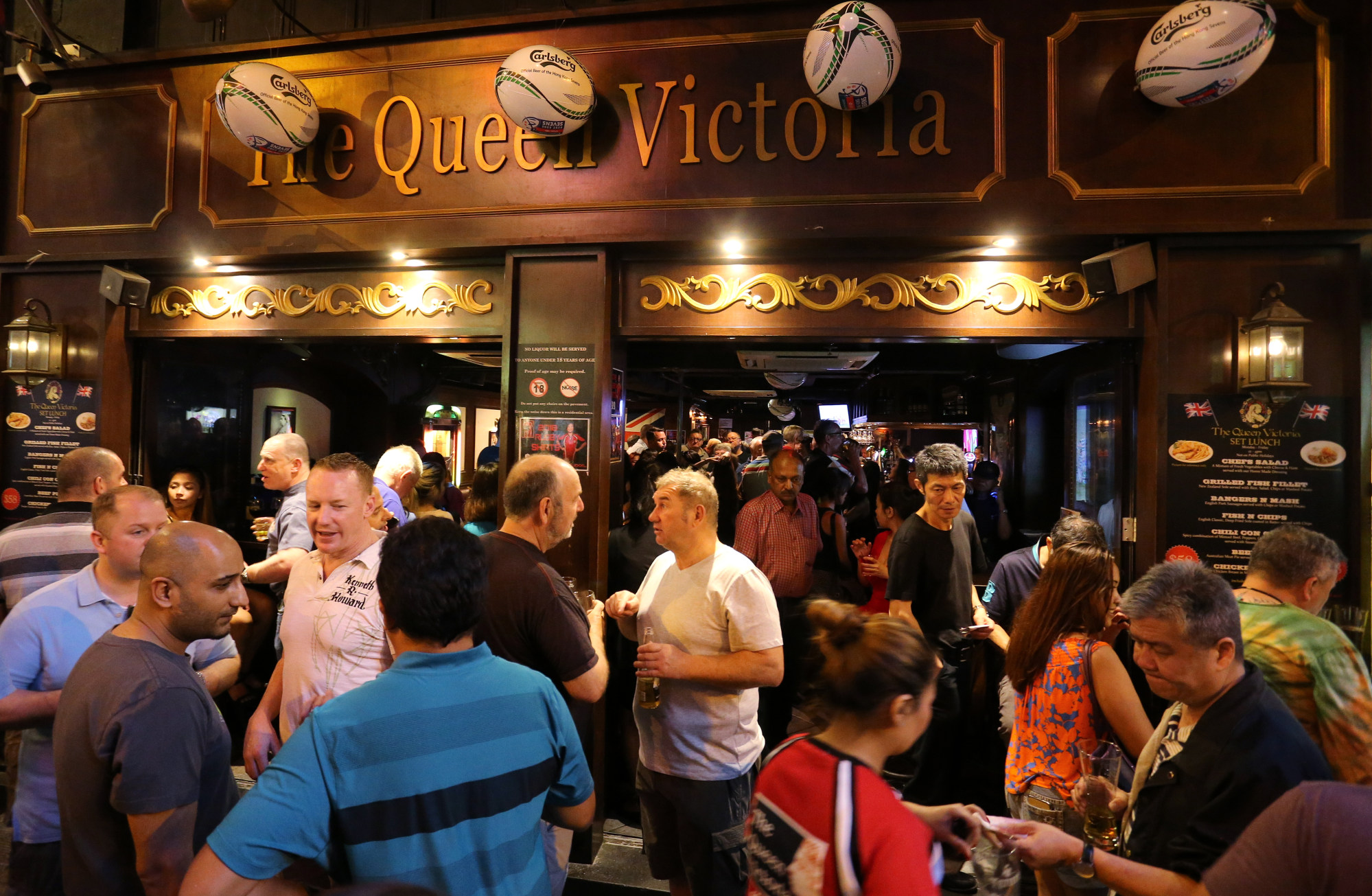 Also missing from this year's week-long build up are the Hong Kong 10s and the Hong Kong Beach 5s – which offer an additional bonus to bars.
Add into the mix the city's "0+3" model of medical surveillance, which prevents people from entering bars and restaurants,
as well as a typhoon
, and this week is looking less appealing.
"Usually there would be build up from Monday to Monday, so you would have a good eight days of business from people staying in hotels around Wan Chai and coming in from overseas," Foley said.
"After the stadium they will come down for a beer and a lot of our regular customers said they're going to the Sevens and they'll be enjoying their weekend – it just won't be the same."