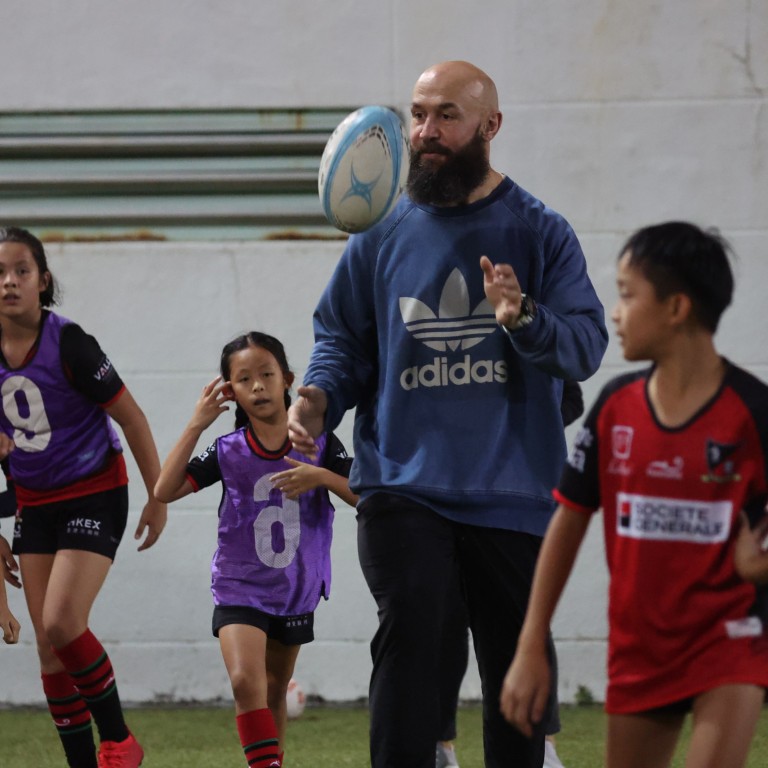 All Blacks legend DJ Forbes hails return of Hong Kong Sevens – 'it's awesome to be back'
Retired star fired up for new Series and admits 'there are no easy games any more'
Forbes put more than 100 youngsters through their paces at clinic organised by Valley RFC and New Zealand consulate
All Blacks legend DJ Forbes is back in Hong Kong doing what he loves most – giving the next generation of rugby stars a helping hand, in a sport that now takes him around the world as an ambassador.
On Thursday night Forbes was in his element as he put more than 100 youngsters through their paces during a rugby clinic organised by Valley RFC with the support of the New Zealand consulate.
The retired star said he was happy to return to a city he described as the "home of the Sevens".
"It's been a long time," Forbes said. "It's awesome to be back in Hong Kong. It's a great way to kick off the World Sevens Series.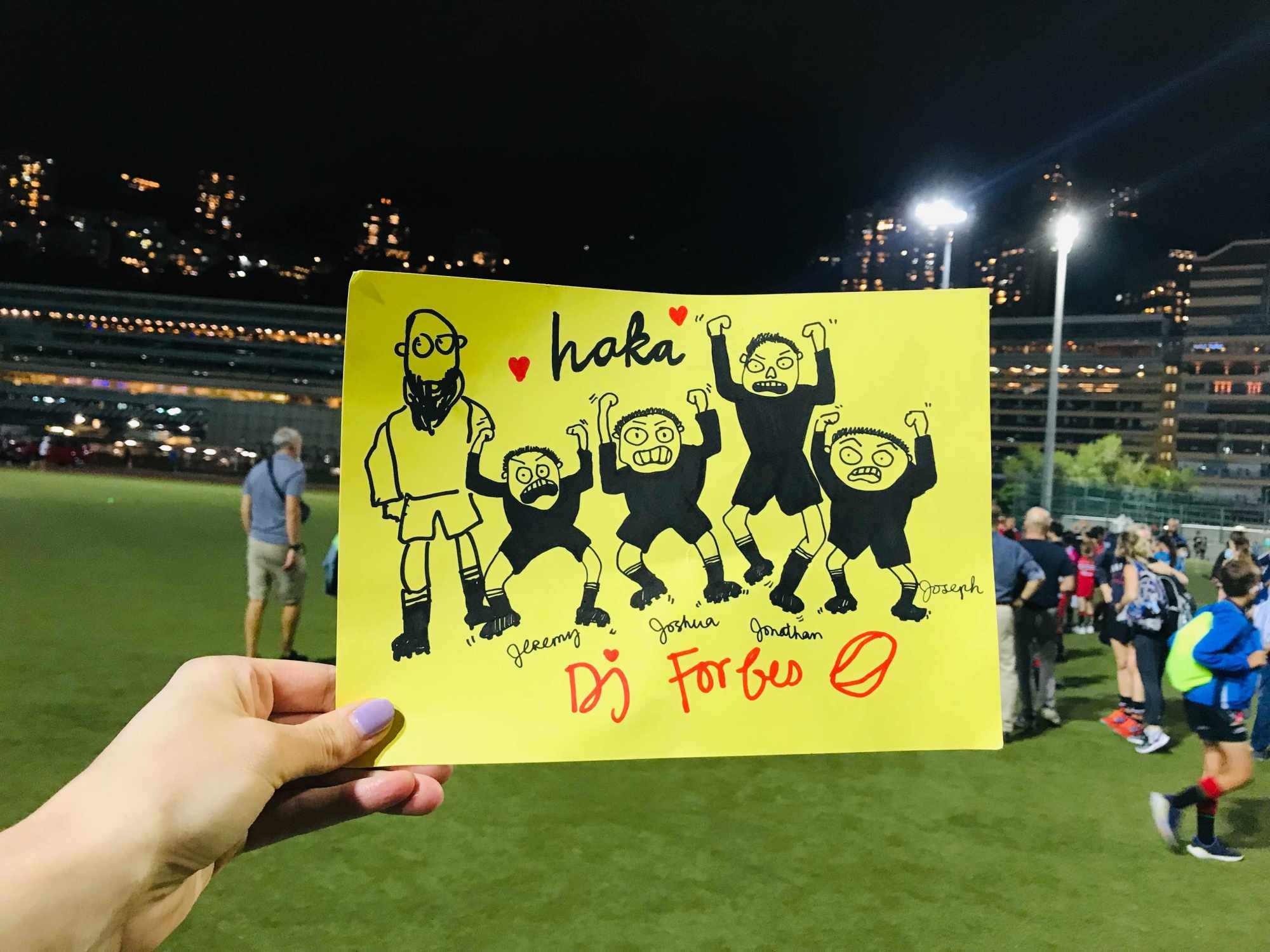 "I know everyone's gone through a little bit of trouble and grief to get things back to normal right across the world, but if there's a city that's going to give it a good crack, then Hong Kong's a great place to start.
"I'm pretty sure the city will get behind the Sevens and support it."
Indeed Forbes has a special place in his heart for Hong Kong dating back to 2006. With 11 tournaments under his belt, he's now taking the time to enjoy the city and give back to a community which he said gave him so much.
"Yeah, I've had a few good matches here," he admitted. "But you know when I was playing, I pretty much saw the hotel room and it was this cycle of eat, train, sleep repeat.
"As an ambassador and doing some of my coaching opportunities, I've seen more of Hong Kong than I ever did during 11 years of playing. I'm always grateful to be back here as an ambassador and I always look forward to giving back where I can. If the kids are out and about giving it a go, that's what it's all about."
Outside his ambassador duties there's also the very serious side of the matches, with Olympic qualification on the line this year.
"I think it's so competitive now. Every country is bringing their best and to be on the Series you have to be pretty good," Forbes said.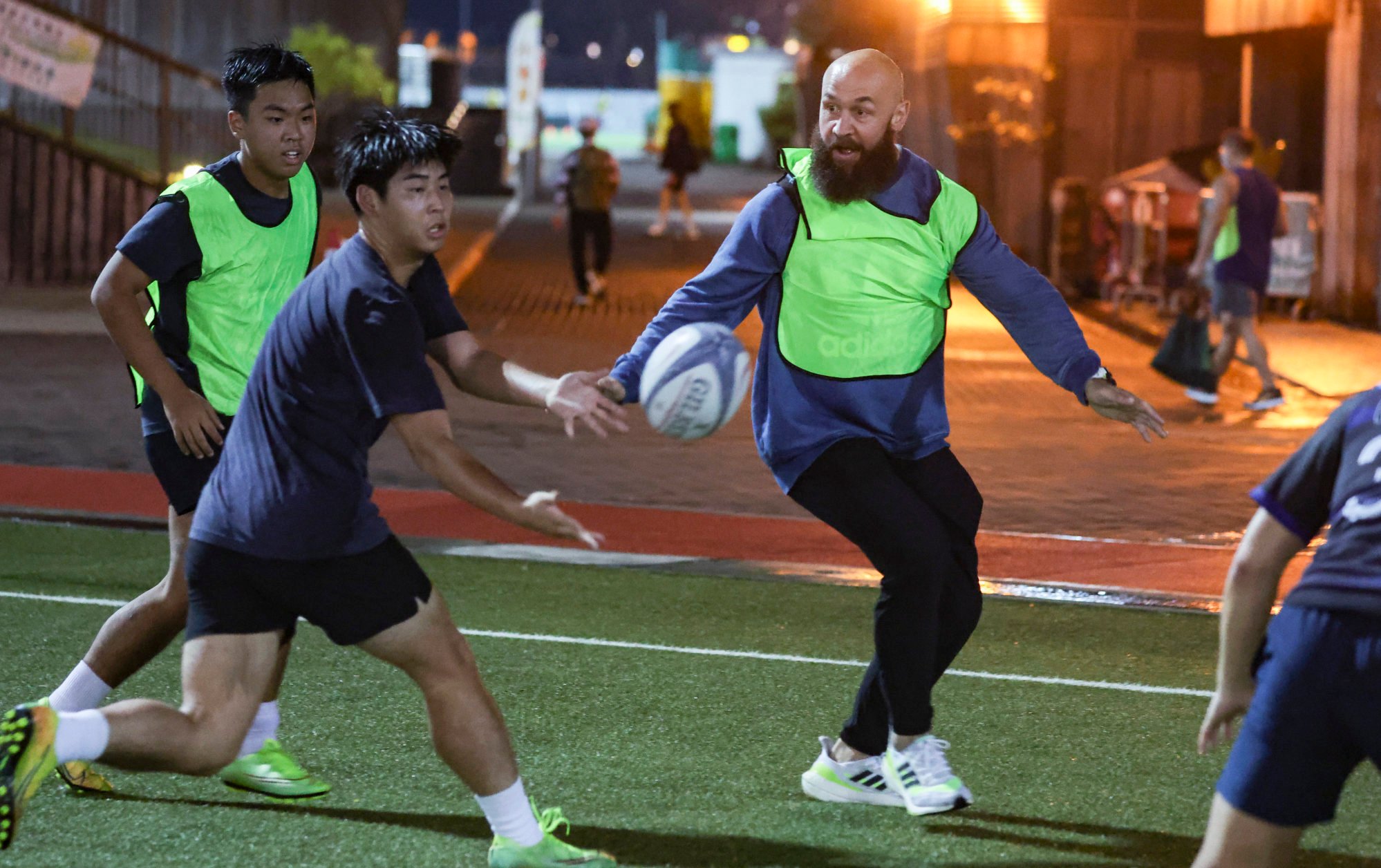 "That old saying about the pool of death and whatnot is interesting, but I think if you look across the board there's gonna be some awesome matchups. I don't think there's any easy games any more.
"It's part and parcel of it being an Olympic sport. These athletes are the best of the best. It's awesome to watch, tough to play, but that's why the fans love it so much.
And as for how the tournament will play out … well, his picks for the weekend are hardly surprising.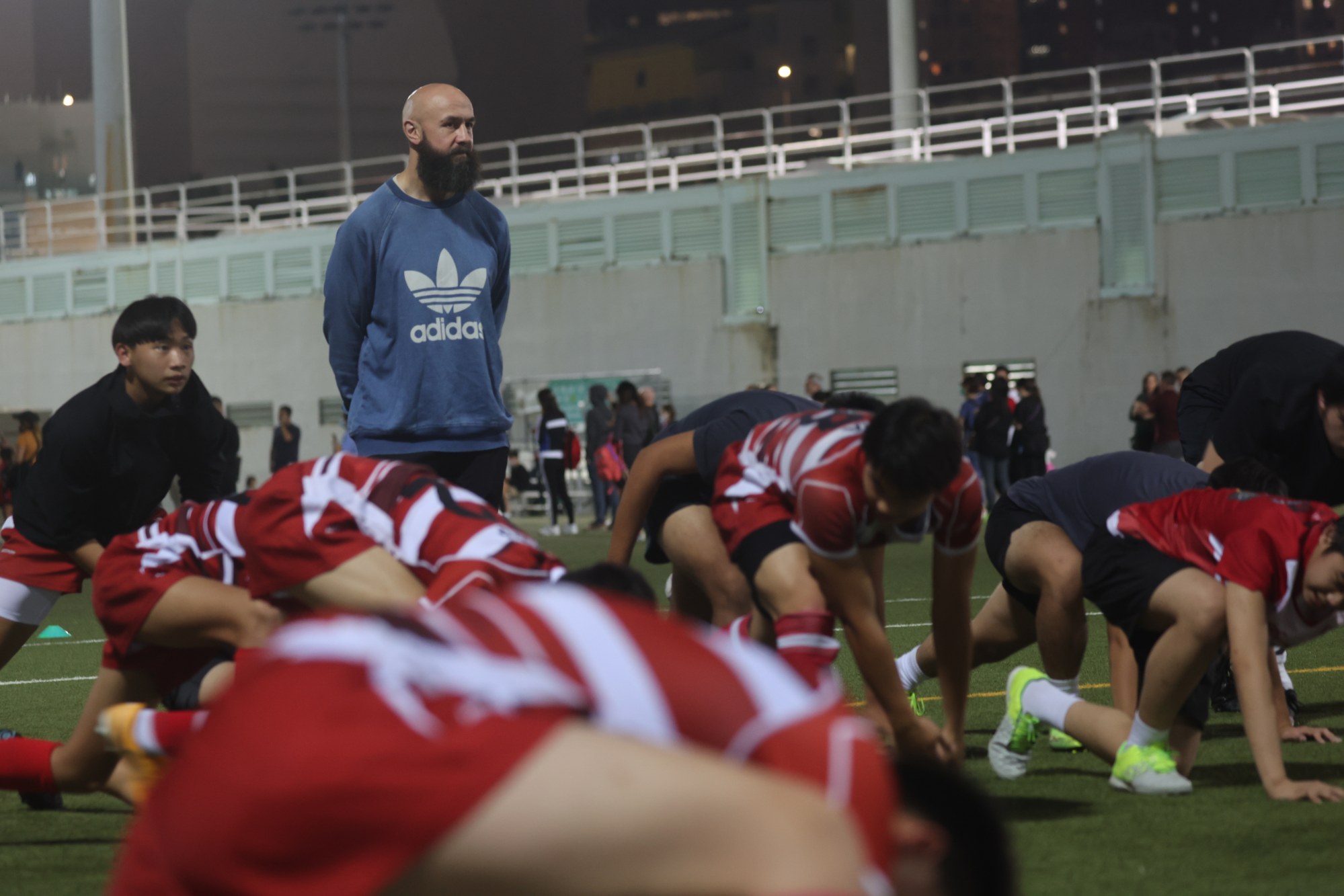 "I'd be silly not to bet on black," he said. "The last time any other team except Fiji won it was us [New Zealand], and then they went on to win it every other year since.
"I mean, that's an unreal achievement. At pinnacle events like this Fiji just seem to go to another level, but the All Blacks are looking pretty strong this early in the season. There's some awesome young boys with a few good campaigns under their belt and the veterans always bring it.
"I think it's gonna be a great opportunity to really stand up and start the Olympic qualification season with a bang."