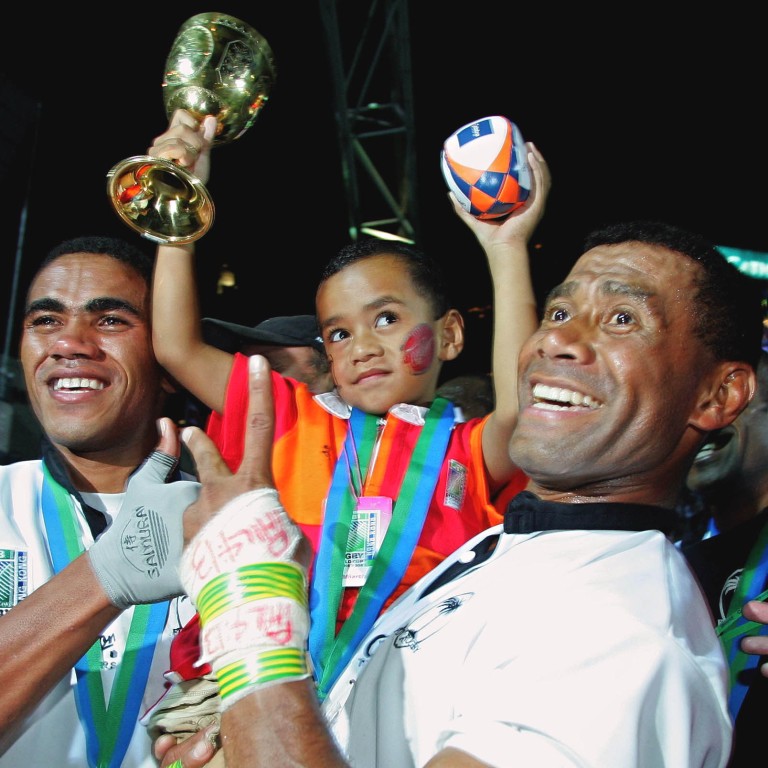 Hong Kong Sevens best moments No 5: old Serevi and 'new Serevi' cause double trouble
The second Hong Kong tournament designated as sevens' World Cup, in 2005, was a final fling for the city's favourite, and now veteran, Waisale Serevi
In the diminutive form of young William Ryder, the Fijians also possessed the next best thing to Serevi, and they operated irresistibly in tandem
With the Cathay Pacific/HSBC Hong Kong Sevens about to kick off, the Post looks back to an iconic moment for this year's defending champions.
Fiji's second World Cup (2005)
When Hong Kong became the first two-time host of the seven-a-side World Cup, the regular champions there, Fiji, set out to replicate the outcome of the first time, in 1997, which Waisale Serevi ensured resembled a normal weekend's work in the city for him and his mates.
Fiji in 2005 were again led by Serevi, in his final flourish as a player, aged 36. Alongside him were extravagantly gifted though wildly differing specimens.
In Ifereimi Rawaqa, they had a lock measuring 6ft 6in and 18 stone, but with outrageous sleight of hand.
And in William Ryder, 21, they possessed a pint-sized trickster with the tag of "the new Serevi", who wasted as little time in showing why as he did in leaving opponents clutching at air.
They breezed through their pool before coming up against the three sides who arguably had most to say about their ambitions of regaining the World Cup.
Argentina had emerged as a sevens force but were dispatched 22-14 in the quarter-finals. Next were England, who had stolen Fiji's mantle as market leaders in Hong Kong, but Serevi reasserted control, fashioning a sudden-death try to send Fiji through.
In the final stood holders New Zealand, but Serevi again held the edge in the city he had made his own, inspiring a 29-19 success.