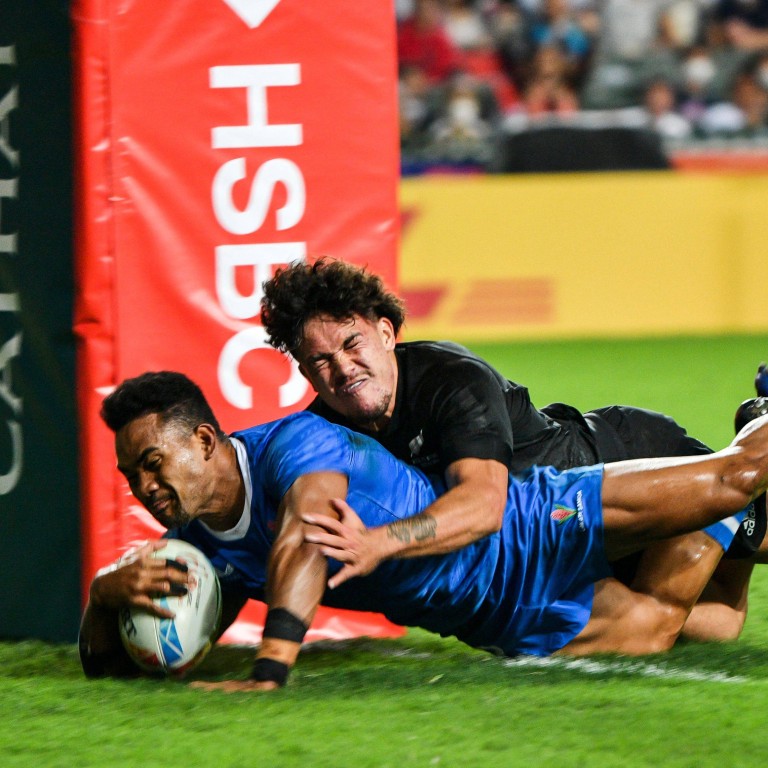 Hong Kong Sevens 2022: Samoa stun New Zealand but Hong Kong outmatched against Australia
Samoans secure a stunning 24-0 upset against former champions in penultimate game on opening day
Hong Kong handed harsh lesson as they suffer a crushing 43-0 loss in their first outing on the main Series
Samoa caused a seismic upset on the opening day of the 2022 Cathay Pacific/HSBC Hong Kong Sevens, thrashing perennial contenders New Zealand 24-0 on Friday evening, before the hosts were taught a harsh lesson by Australia.
After a cagey first half, Samoa finally broke the deadlock with 13 seconds left before the break, Melani Mataveo diving over in the left hand corner.
The shock was firmly on when Vaa Apelu Maliko crossed in the corner soon after the restart in So Kon Po.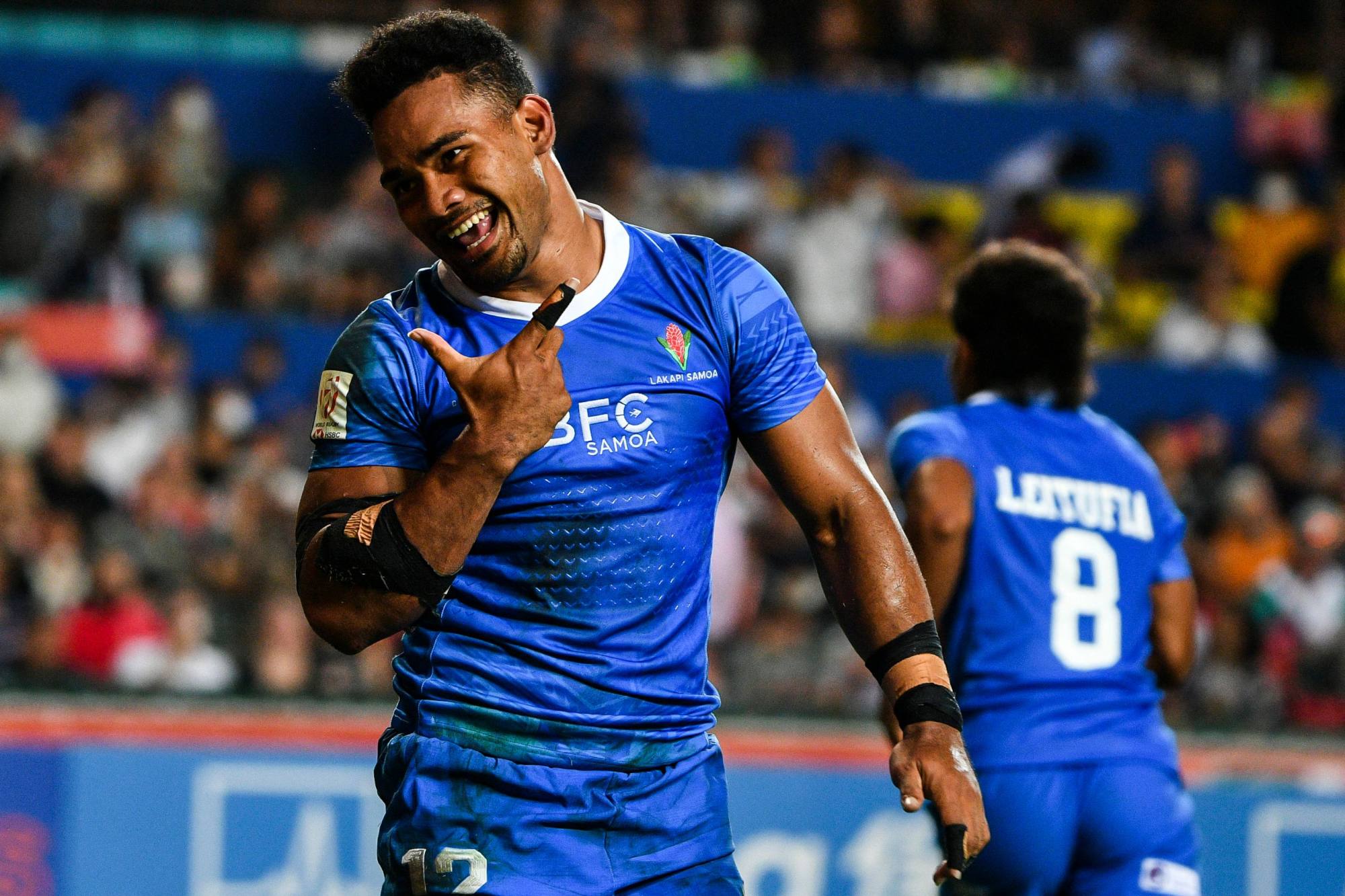 Paul Scanlan and Steve Onosai then made sure of the result with late tries – much to the enjoyment of the Hong Kong Stadium crowd – converted by Mataveo and Paul Eti Slater respectively.
There was to be no shock in the final match of day 1, however, with Hong Kong soundly beaten 43-0 by Australia.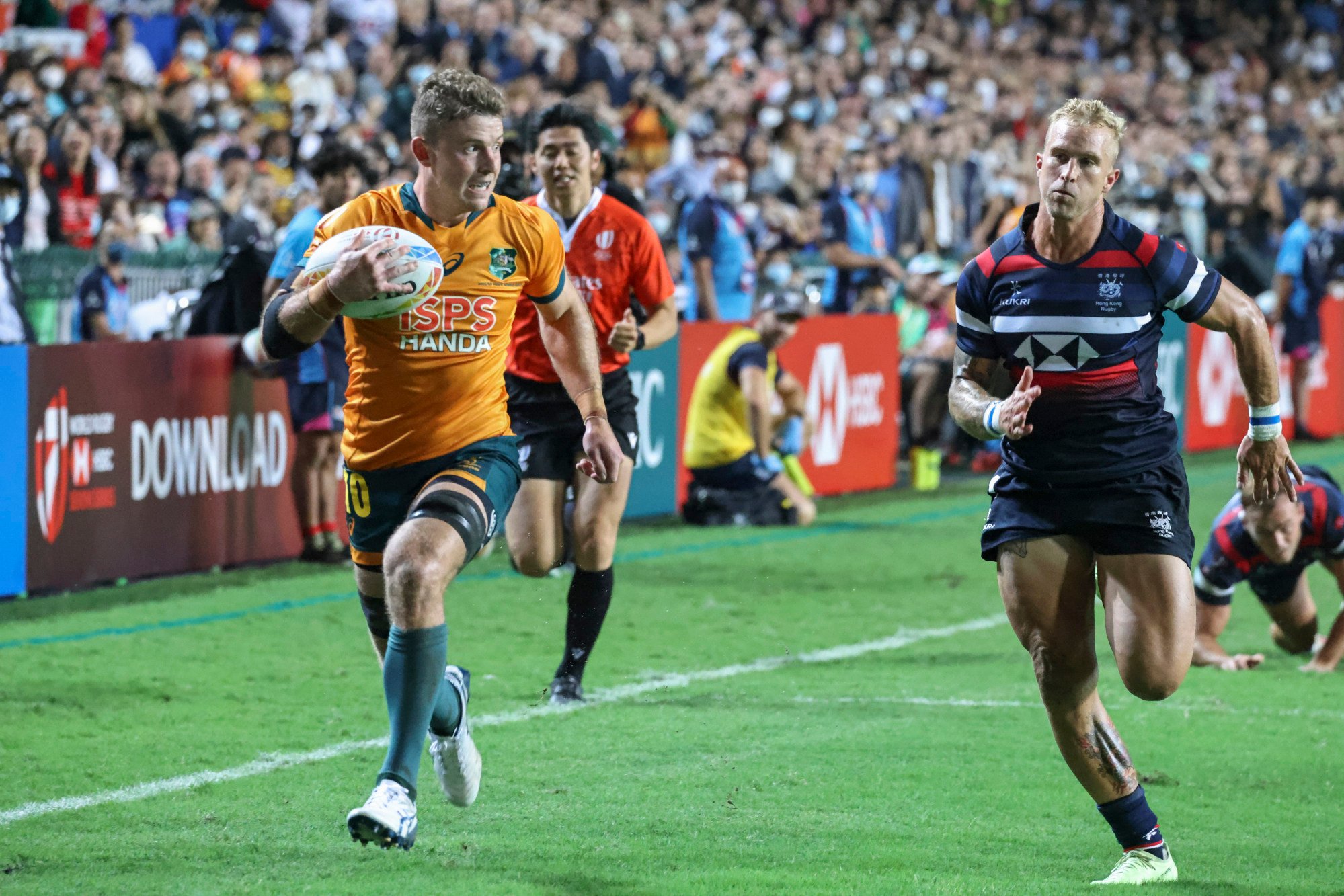 The crowd were fired up for the final match of day 1, after a pre-game rendition of Neil Diamond's Sweet Caroline, and roared their home team onto the pitch.
But the hosts were hopelessly outmatched in their first outing on the main Series, where they are a guest team this weekend.
Australia dampened the mood with two quick tries from Dietrich Roache – who converted the first.
They broke again immediately from the restart with Nick Malouf crossing for the Aussies' third try, and a 17-0 lead.
The crowd kept cheering, however, as Hong Kong looked to find a hole in Australia's defence before the half-time break, but to no avail.
Hong Kong thought they had scored soon after the restart, as the crowd erupted, but the referee pulled it back for an infringement.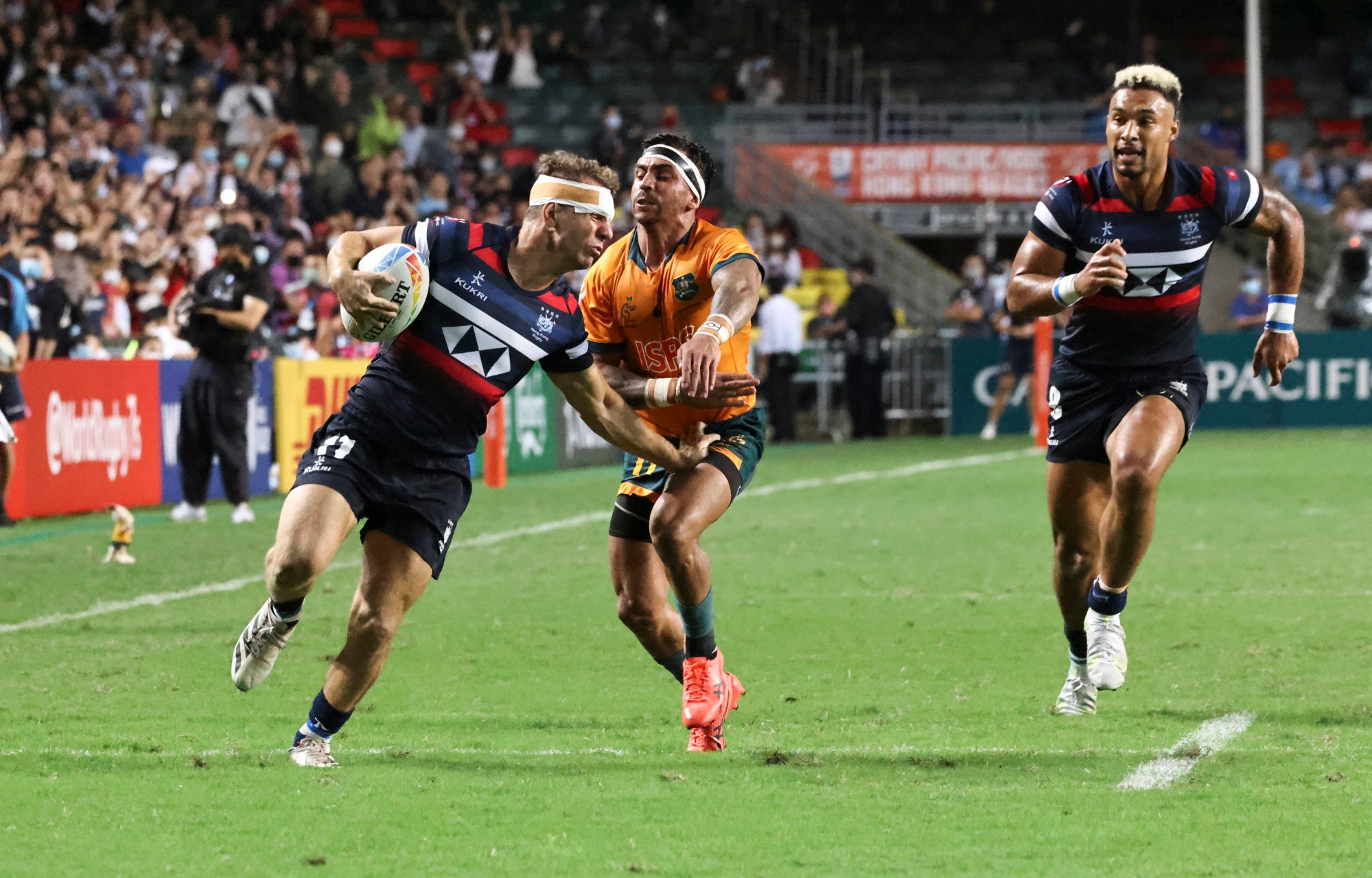 Adding insult to injury, Josh Turner broke down the other end and crossed in the corner.
Turner added another, which was converted by Roache, and Kye Oates got in on the act after 13 minutes. Maurice Longbottom added the extras, as Australia ran their lead up to 36-0.
With time already up, Australia notched one final score through Henry Paterson. The fans still cheered the Hong Kong players off the pitch, however.