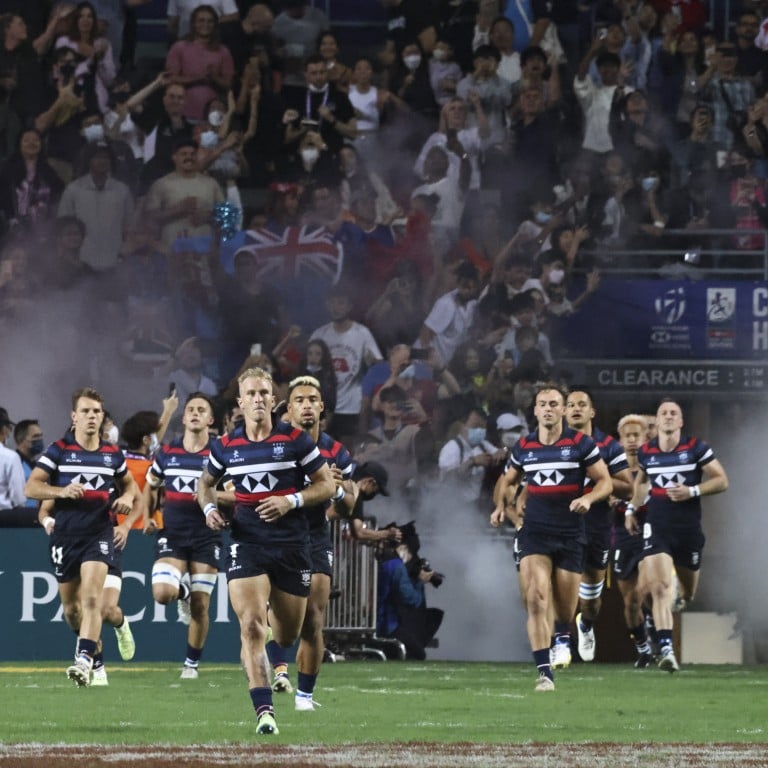 Hong Kong Sevens 2022: how sweet it is as stadium bounces back to life
After years of Covid-19 restrictions in the city and a lack of major sporting events, everyone was just glad to be back together
Crowd cheer hosts off pitch despite hammering by Australia, with mood leaving stadium that this was day for Hong Kong
Roared onto the pitch by a fired-up home crowd – who had belted out a resounding rendition of Neil Diamond's unofficial Sevens anthem, Sweet Caroline, before kick-off – Hong Kong looked to provide a fitting finale to a momentous day, when the city once again hosted its flagship sporting event after three and a half years away.
But even the hosts were hopelessly outmatched on Friday evening as they lost 43-0 to Australia in their first outing on the main HSBC World Rugby Sevens Series, where they are a guest team this weekend, not a single person among the roughly 23,000 at Hong Kong Stadium seemed disappointed.
They cheered their heroes off the pitch, too, despite the reigning Series champions teaching them a harsh lesson in a display of poise and precision in day 1's final match.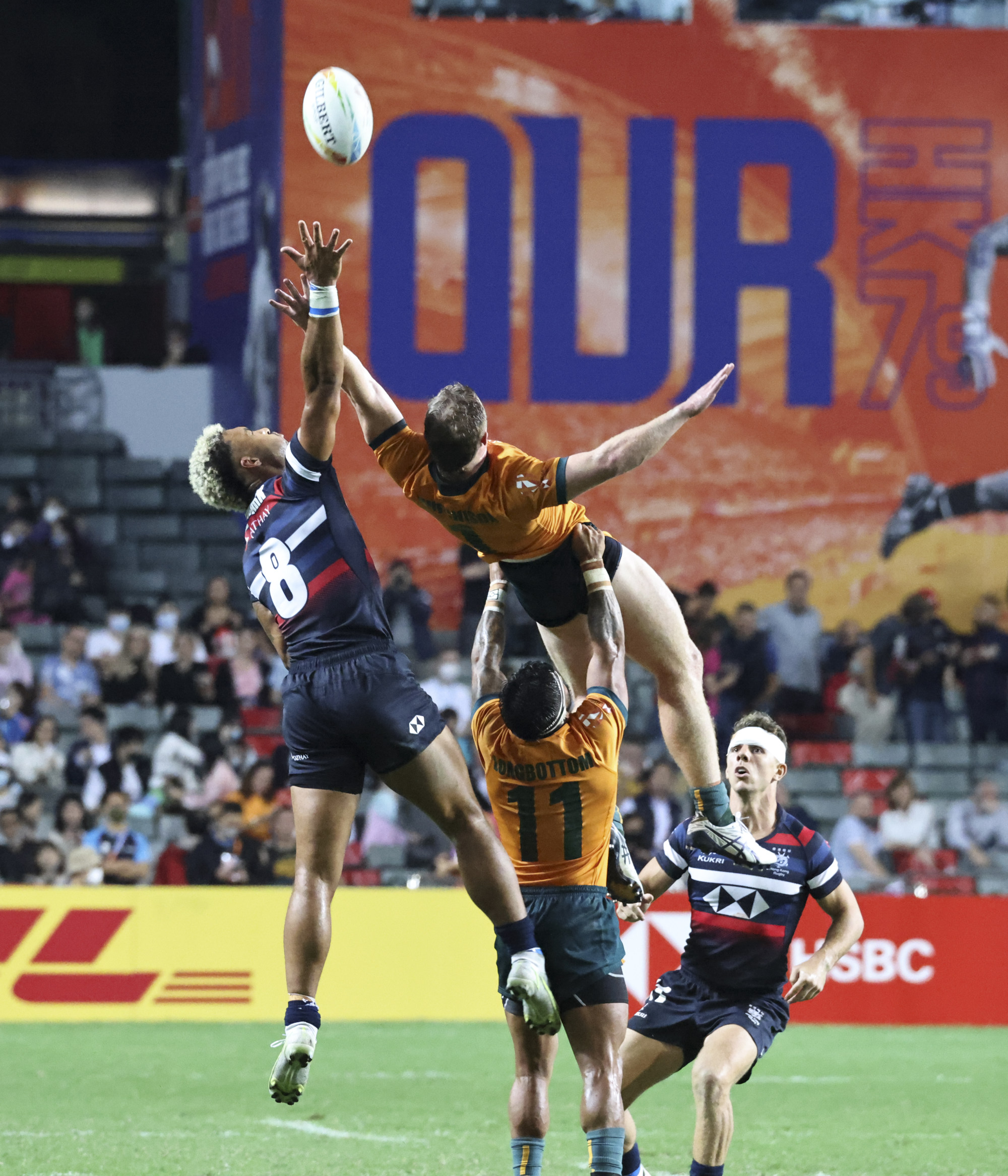 After years of Covid-19 restrictions in the city, and a lack of major sporting events, it seemed everyone was just glad to be back together, as Hong Kong finally begins to open up.
Two quick scores from Dietrich Roache and another from Nick Malouf made it 17-0 to the Aussies at the half-time break – though you would not have known it from listening to the supporters packed into the stands.
They never stopped cheering, as Hong Kong looked to find a hole in Australia's defence. They erupted soon after the restart when Max Denmark powered over the line, but the jubilation soon turned to despair – and smatters of boos – when the referee pulled it back for an infringement.
To add insult to injury, Josh Turner immediately broke down the other end and added a fourth try for Australia. Then another, which was converted by Roache.
Scores from Kye Oates and Henry Paterson completed the rout, leaving Hong Kong's players looking downcast as they trudged off. But they huddled together, with their city's name reverberating around So Kon Po, and geared themselves up for Saturday's tests to come against Samoa and New Zealand in pool A.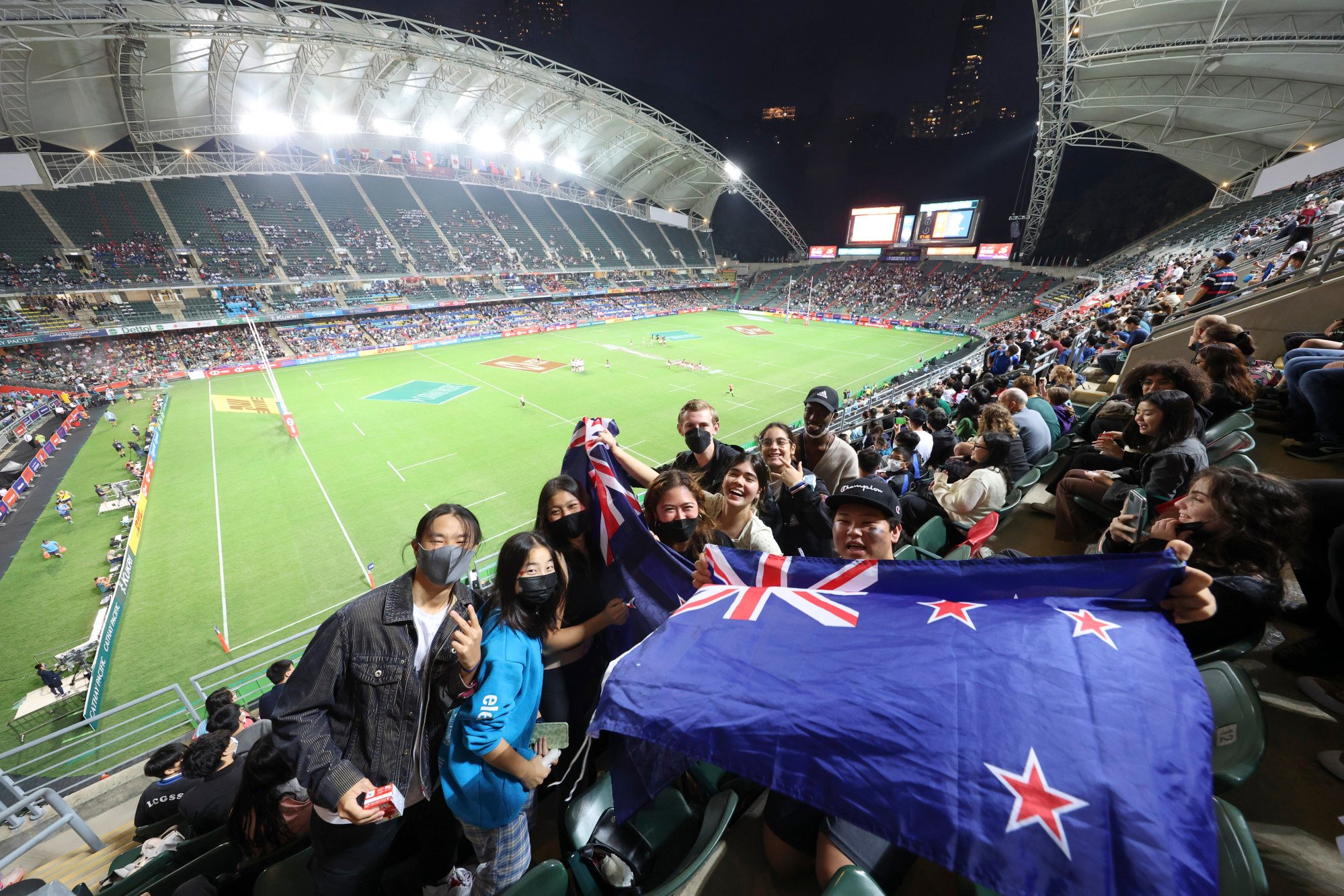 Those two teams had played out the penultimate game on Friday, and Samoa caused a momentous shock, stunning the former champions 24-0.
Melani Mataveo and Vaa Apelu Maliko crossed either side of the break, before Paul Scanlan and Steve Onosai made sure of the result with late tries – much to the enjoyment of the crowd, who were hoping – in vein – for another upset later.
Earlier, the entrance of defending champions Fiji added to the atmosphere building in the stadium, although it was Japan who earned the first applause of their match, opening the scoring.
The Pacific islanders – who are looking to extend an already unprecedented five-year winning streak at the tournament – soon asserted themselves, easing through the gears to ensure they got off to a winning start by a 59-12 margin.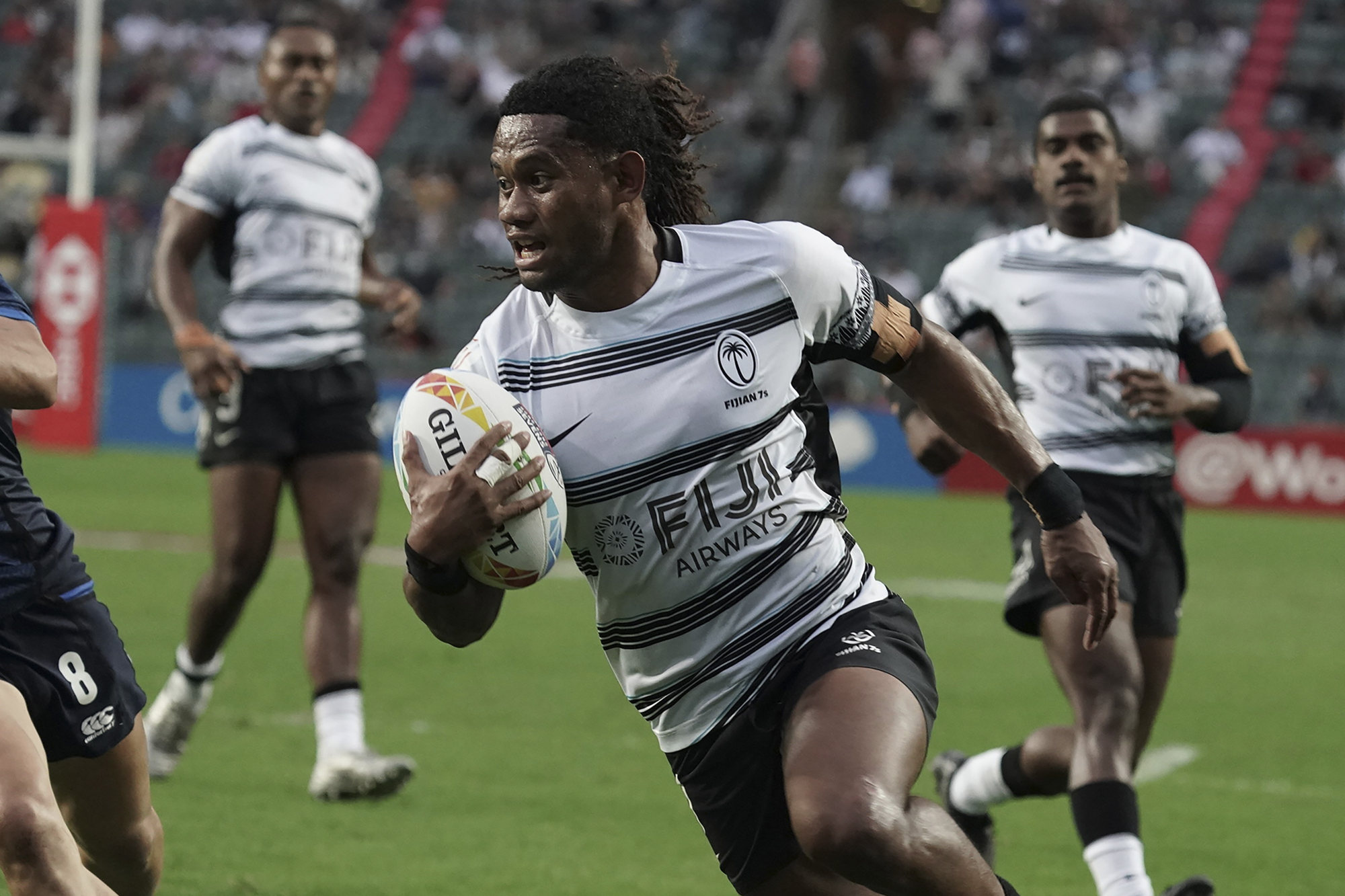 In the first sevens action at Hong Kong Stadium since April 2019, Ireland – making their Series debut at this tournament – shared an entertaining opener with Kenya, ultimately easing to a 28-12 win after a competitive first half.
There was a comfortable 36-0 win for Argentina against in the other pool A clash, with the South Americans looking dangerous throughout and staking their claim as a possible dark horse to go deep here.
South Africa also staked their claim with an impressive 21-0 victory against debutants Uruguay, having licked their wounds after a disappointing quarter-final exit on home soil at September's World Cup.
Things did not go so well for Great Britain, who were hammered 34-0 by a slick France outfit in their first Hong Kong outing as a newly amalgamated entity.
An injury-plagued USA squad also showed their mettle, snatching a dramatic 15-14 victory against Spain with a last-minute try from Malacchi Esdale.
When the action concluded, the mood leaving the stadium was that this was a day by Hong Kong, for Hong Kong.
One reveller summed it up. "I looked around, and all I could see was my own community."