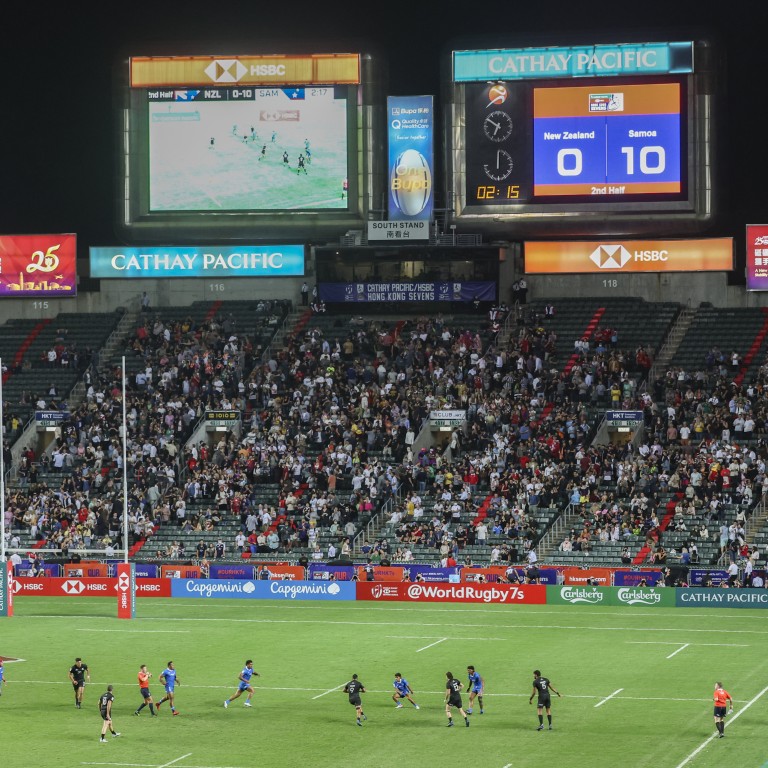 Hong Kong Sevens returns to roars of approval, in key test of city's readiness to reopen after years of Covid restrictions
Showpiece international sporting event welcomed by a city eager to restore its reputation
Fireworks on and off the pitch as Hong Kong team close out opening day with clash against Australia
Hong Kong's showpiece international sporting event, the rugby Sevens, kicked off to the loud approval of thousands of revellers on Friday in what is being seen as a key test of the city's readiness to reopen to the rest of the world after three years of crippling pandemic restrictions.
Remaining Covid-19 rules, such as mandatory mask-wearing in public, were still in place as crowds flocked to the Hong Kong Stadium for a boisterous celebration into the weekend, welcomed by a city eager to restore its reputation as a vibrant hub of business and tourism.
The government's decision to scrap mandatory hotel quarantine for arrivals helped bring in an international crowd for the sporting jamboree, as well as financial heavyweights, who attended a major international summit that ended on Thursday.
One of the first few people arriving at the venue was 48-year-old Carla Yee with her husband and two sons.
"We are really excited, we pulled [our sons] out of school for the day just to go," Yee's husband, who did not want to be named, said.
But not all fans that turned out for the Cathay Pacific/HSBC Hong Kong Sevens were pleased. A group of South Africans expressed shock over learning they had to undergo three days of medical surveillance, which means they will not be able to watch the action in person until Sunday.
"We didn't know there are three days of medical surveillance," Reiner Du Plessis, 38, said. "They could make the travellers more aware – we had absolutely no idea."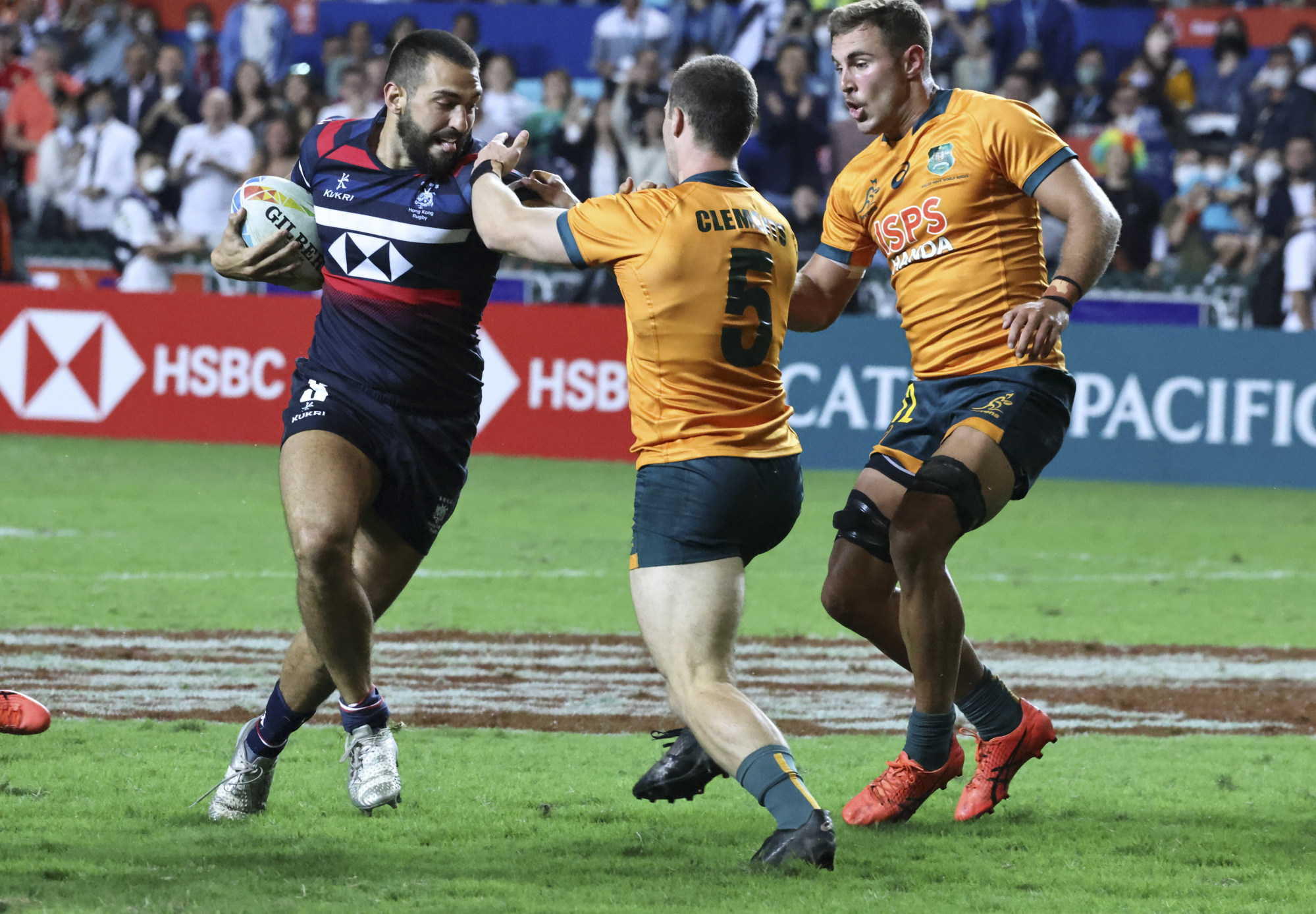 Lawmaker Regina Ip Lau Suk-yee, convenor of key government decision-making body the Executive Council, on Friday said Hong Kong could further ease pandemic measures if the Sevens was held without a surge in infections. Her comments were echoed by University of Hong Kong microbiologist Dr Ho Pak-leung.
"If we can make it through the test of the Hong Kong Sevens, with 26,000 people partying in the stadium for three days and then heading to bars later, I believe we would have what it takes to further relax measures if we don't see a drastic uptick in the number of cases," Ip said.
And while Friday's opening ceremony of fireworks and music from Canto-rock band Tai Chi was without officials, a government source said Chief Executive John Lee Ka-chiu would join Sunday's closing ceremony and watch the final matches.
There were pyrotechnics on the field too, and fittingly it was Hong Kong's own team who lit the fuse, drawing a deafening response with a spirited performance in defeat against Australia, one of the leading contenders.
Much will rest on how the next couple of days unfold, but if Friday was anything to go by, the Hong Kong Rugby Union, which has suffered significant financial losses over the past several years, has managed to operate within the Covid restrictions officials placed on them.
Measured reminders were issued by the announcer for people to put masks back on when not eating or drinking, while officers from the Department of Health, the Tobacco and Alcohol Control Office and the stadium's operator, the Leisure and Cultural Services Department, were patrolling the stands. Other staff held signs.
But if there had been concerns for the event while rules for patrons were being clarified, they were forgotten by most as Hong Kong began to show it could enjoy itself, come what may. There was a happy mood, with police maintaining only a subtle presence.
And if the path earlier in the week of Severe Tropical Storm Nalgae had caused a few palpitations, that too was a distant memory when Ireland and Kenya ran out for the first match.
"[Covid-19 restrictions] were not an issue for us," Ireland coach James Topping said. "Whatever gets us out on the pitch, all teams are more than happy to do. The thing about Hong Kong is it always gets a big crowd. We've played in events when there haven't been restrictions and there were much smaller crowds.
"We came here not expecting too much and look at these stands – almost full. Hopefully the place will fill up on Saturday. When we're on the bus, we can see people are out and about, in restaurants and bars. It looks open to me."
More than 25,000 tickets had been sold, and 6,000 given to schoolchildren to help fill the permitted 34,000 capacity. Younger faces were heading home as the end of the working day swelled the audience, but well over 20,000 were there, and during Hong Kong's match they produced enough noise for a full house.
Even if it was expecting miracles for the home side to outgun the HSBC World Rugby Sevens Series champions, the HKRU had pulled off what at times in the past three-and-a-half years looked a near-impossible task: reviving the Sevens.
"We're back," HKRU chief executive Robbie McRobbie said. "A great Friday: 6,000 school kids, Tai Chi rocked the stadium and awesome action. Bring on Saturday."
Additional reporting by Harvey Kong and Rachel Yeo