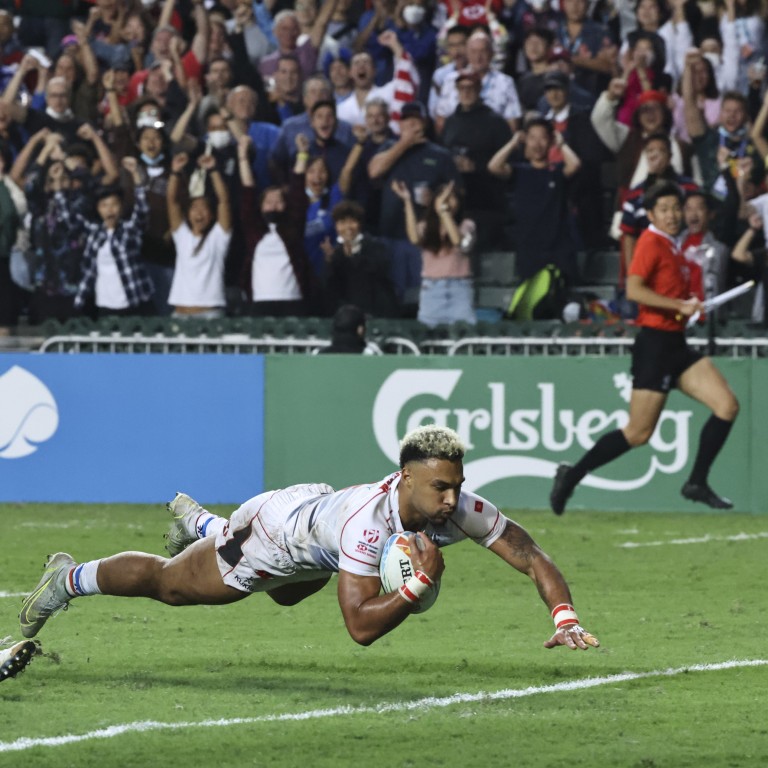 Hong Kong Sevens: sight of 20,000 fans enjoying action on and off pitch brings tear to rugby boss' eye
Hong Kong Rugby Union chief Robbie McRobbie says he hopes event can drive city's return to normal
'After three years, this does feel like a kind of celebration that Hongkongers have come through this and the end is in sight,' he says
Hong Kong's rugby bosses hope this year's Sevens tournament will represent a step forward in the city's journey to normality after the coronavirus pandemic.
A second stirring day of action and revelry on Saturday saw a raucous crowd laugh, sing, and cheer their way through some pulsating rugby and live entertainment.
Hong Kong once more gave a good account of themselves in matches against New Zealand and Samoa, with every try and tackle welcomed with a roar.
Robbie McRobbie, the Hong Kong Rugby Union's CEO, said the sight of 20,000-plus fans all in one place had "genuinely brought a tear to the eye", and felt a successful weekend would represent a milestone on the road back to normal.
"We all want to get back to normality," McRobbie said. "I think if we can help that, if we can be part of the solution, then that, for me, is what we're all about.
"We're not at the end of the journey, let's be honest, but we're getting there. After three years, this does feel like a kind of celebration that Hongkongers have come through this and the end is in sight. That, for me, has very much been the vibe today."
A full day of matches, live music and hospitality came close to recapturing the essence of a pre-Covid Sevens, in all its fancy-dress glory. There were some empty seats to be seen, but the South Stand – traditionally the focal point of the revelry – was, midway through the afternoon, declared full.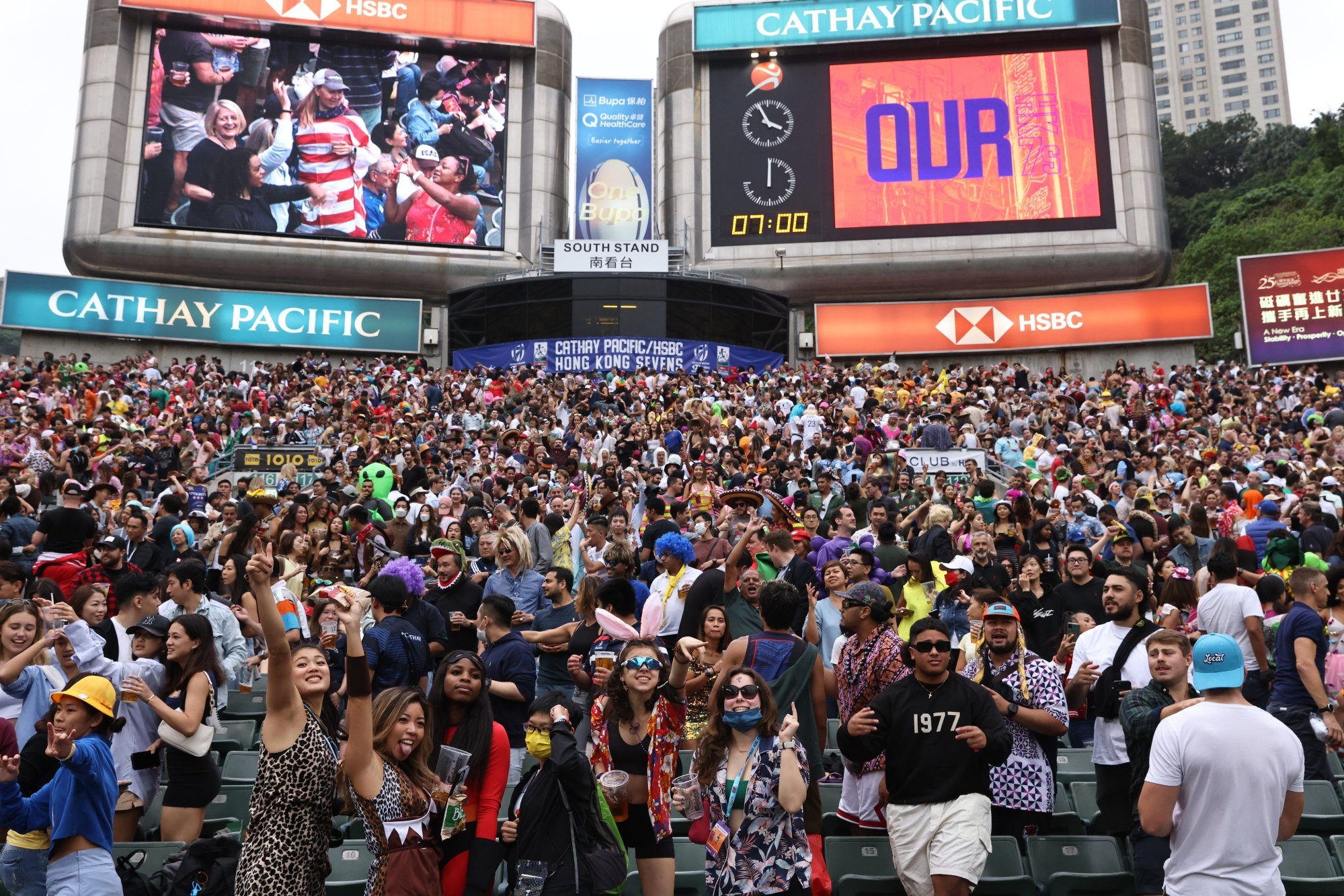 "This is what I imagined the Hong Kong Sevens would be," said Brent Douglas, 36, who moved to Hong Kong from Australia in 2019. "I'm glad to experience what my friends told me about. I'm quite excited to be here."
In keeping with the nature of the event, all the live music involves local acts, and after some tough years of not being able to perform, The Red Stripes and Naggin Eejits grabbed the opportunity with both hands.
"The Sevens is back with no problems at all," said Nick Flavell, the lead singer of Helium3, who will close out the event on Sunday. "The bands they chose have a very party atmosphere and are capable of putting on as good if not better performances than some of the international acts they have brought in."
There will be a happy ending, too, for a group of fans who, having flown in from South Africa, were unable to enter the stadium on Friday because they were unaware of the need to have a blue health code under the city's "0+3" rules for incoming travellers. They will have blue codes by Sunday morning.
"I spoke to them and we're going to host them in the HKRU box on Sunday," McRobbie said. "It's important that all travellers abide by the rules, but they now have and we want them to go away with a better taste in the mouth."
A spokesman for the Culture, Sports and Tourism Bureau said nine people had been denied entry into the stadium on Friday, because they had an amber code in their LeaveHomeSafe risk-exposure app.
Five of those were allowed to watch on Saturday and the rest would be cleared to see the final day of the Sevens in Sunday when their codes turn blue.
Additional reporting by Cannix Yau