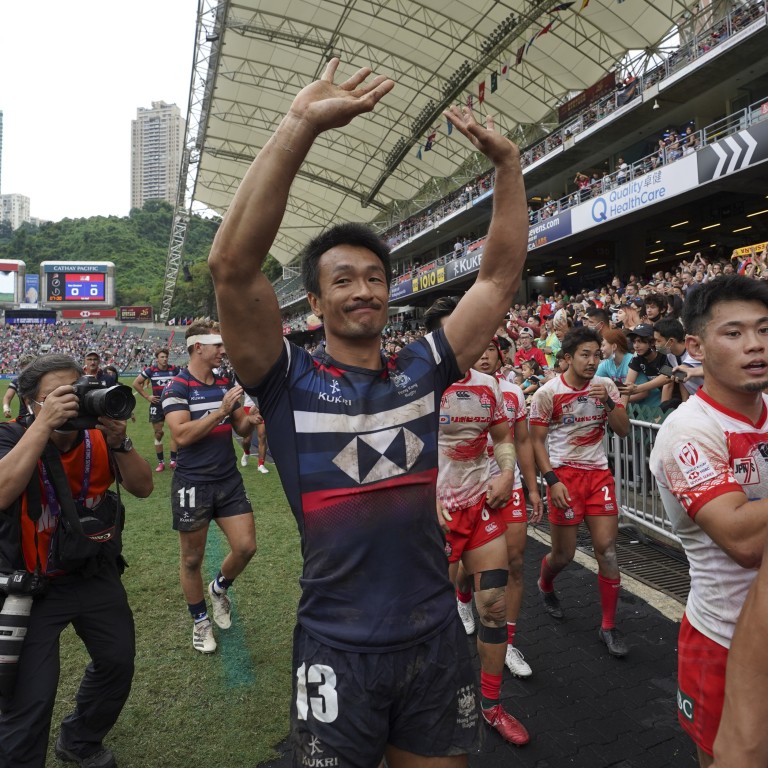 Hong Kong Sevens 2022: hosts show shape of things to come, as local legend Salom Yiu bids farewell
Mixture of veterans and rising stars end tournament with plenty of positives, as the local team turn attention to Asia Rugby Sevens Series
'Hopefully I can share my old man experience with them – they are coming up so fast,' says veteran Yiu, who gets a fitting send-off on Sunday
The triumph Hong Kong Stadium so desperately wanted never came, but the home team had played with such passion across this return edition of the Sevens that they exited the stage with their heads held high.
On Sunday they pushed Canada to 19-17, when they probably should have won, before thrilling the fans with a late rally against Japan that just ran out of time as they lost 24-17. There was a group huddle at the end and selfies later with the fans.
What we felt was a palpable sense the reigning Asia Rugby Sevens Series champions are evolving into a unit that can hold their own against the world's best, with a mixture of seasoned pros and exciting young talent.
The 34-year-old Salom Yiu Kam-shing feels that, too, and pointed to how the team had grown into the tournament the longer it went.
"We have young players coming up and they are local players, with Chung Mak-kwai and Max, who is a f****** beast, that guy," said Yiu, who was given a hero's send-off by his teammates and the crowd after indicating this would be his last Hong Kong Sevens.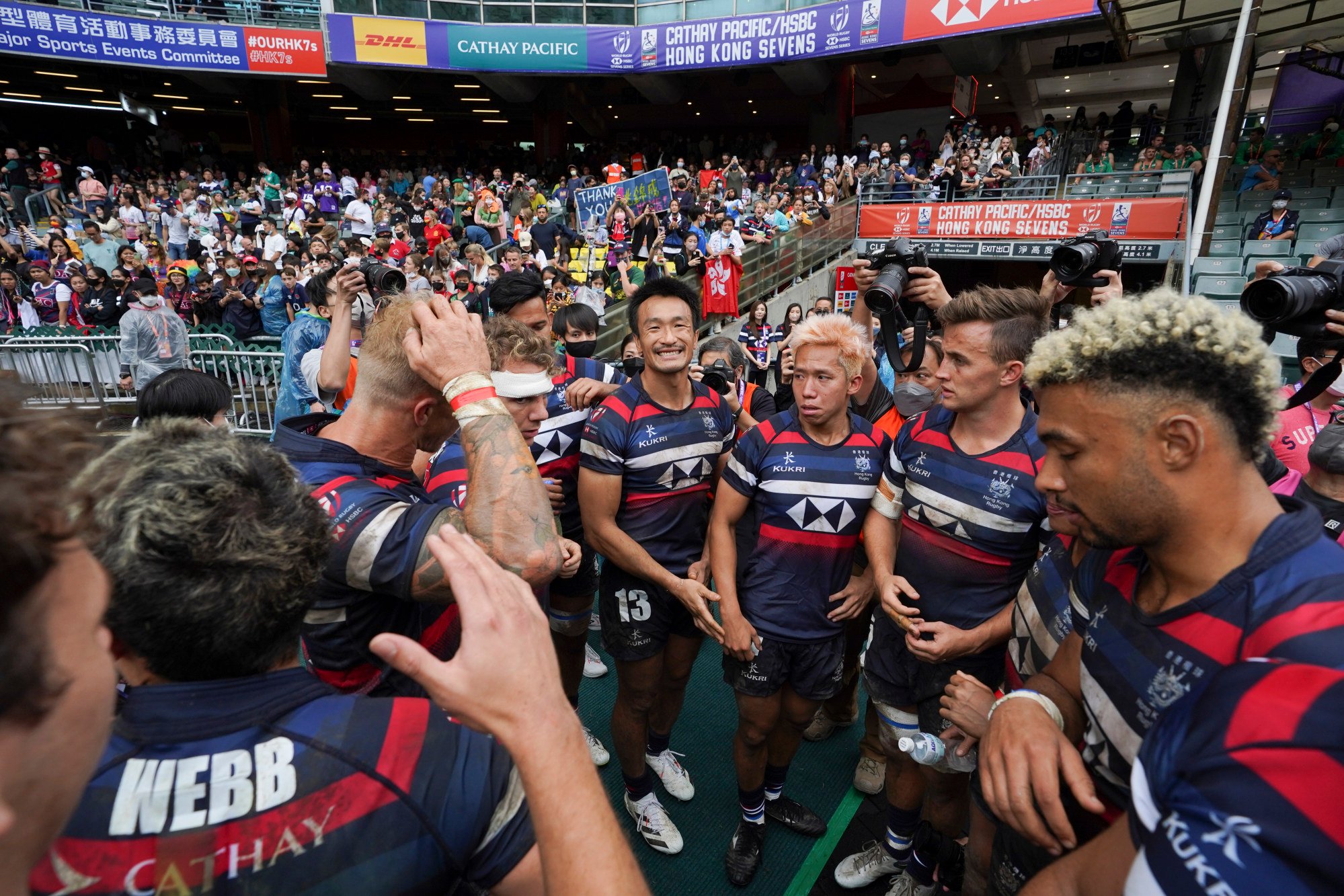 "Also Liam Doherty is a fast winger and then I hopefully can share my old man experience with them and it can blow up faster and faster. They're coming up so quickly. It's really exciting."
The draw hadn't been kind to the home side. Not that the HSBC World Rugby Sevens Series coughs up any easy ones, but Pool A threw Hong Kong against the reigning series champions in Australia, the recent Rugby World Cup Sevens runner-up in New Zealand and a Samoan side who turned up in the form of their lives.
Hong Kong lost all three – 43-0, 38-14, 31-15 – but they improved as they went.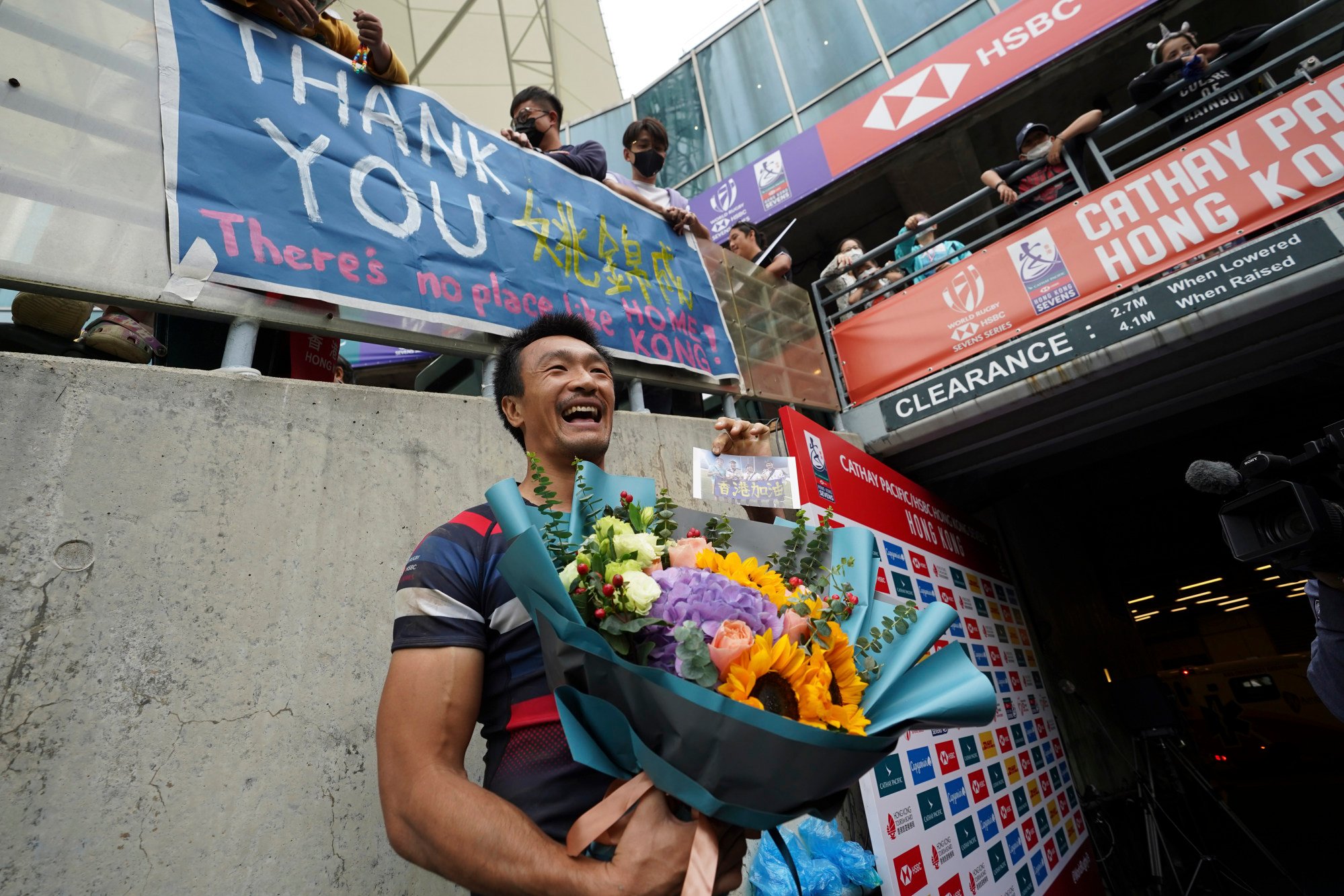 "We were excited against Australia because they are champions. We lost but we learned with it," said Yiu, who was making his Hong Kong-record 11th tournament appearance.
"It was the same against New Zealand, who are my favourite team and I scored, so personally I was very happy but the team just kept growing and that made me happy too. We felt like the win was coming."
They gave Samoa a scare on Saturday night and it showed flashes of where this team is going, with Denmark heavy in the tackle and light on his feet, and "old man" Yiu bringing the crowd to theirs.
They were both in the thick of the action on Sunday, as was Russell Webb, who seemed to be on a personal mission against Japan with two tries, a conversion, and 14 minutes of pressure.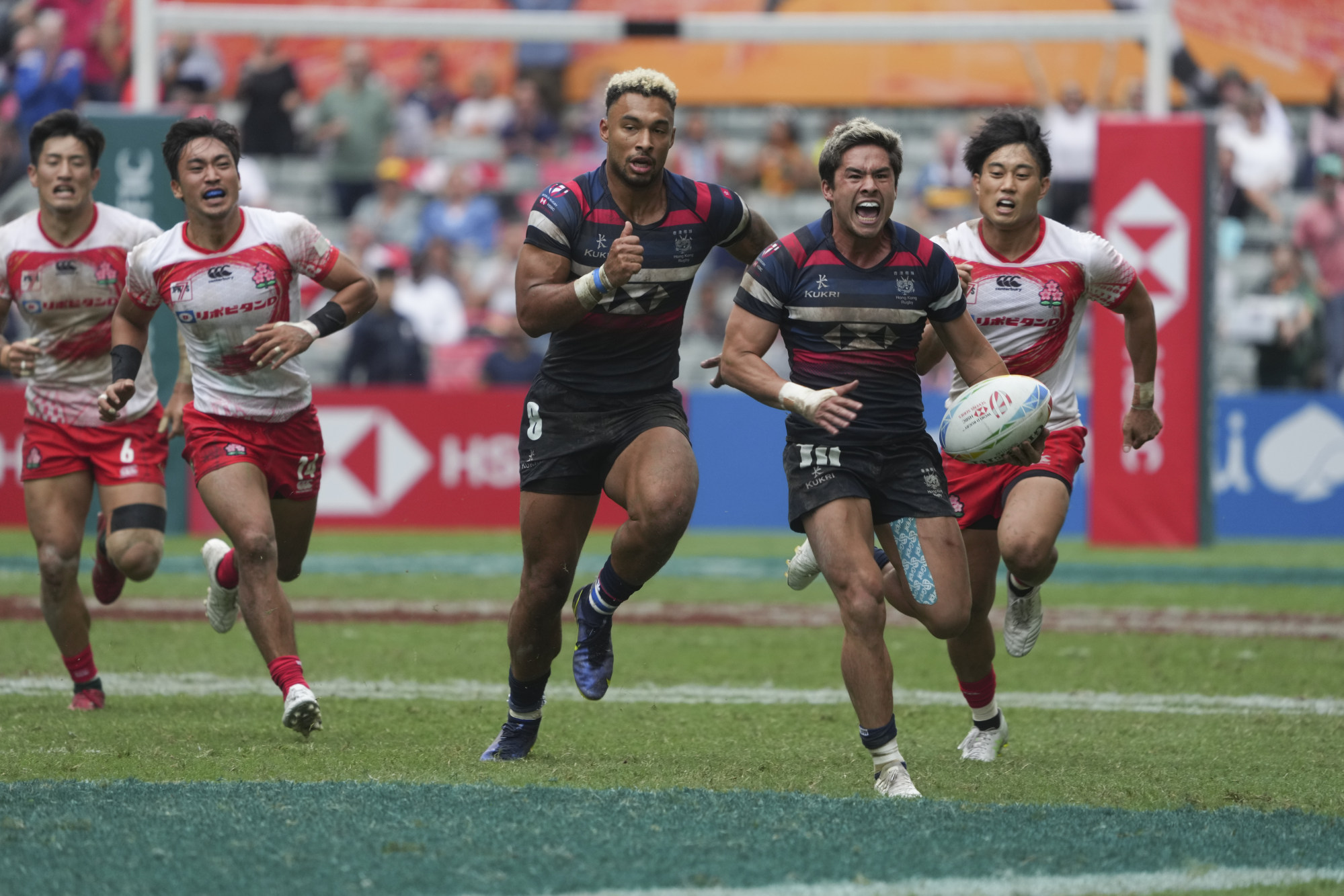 Next up for Hong Kong comes back-to-back trips to South Korea and Dubai for the second leg of this year's Asia Rugby Sevens Series, and it's likely there will be rotation of the squad.
Coach Jevon Groves said they'd be looking to continue to build the momentum, after victory in the opening leg in Thailand three weeks ago, and they left Hong Kong Stadium on Sunday with their heads held high.
"We are striving to get better every time we get onto the field," said Groves.
"We're looking for that complete performance, getting the technical, the tactical and the rugby parts. We're trying to marry those up. We'll reflect and we'll look at how the squad is feeling after this. It's been really pleasing for the boys, especially the new guys stepping up. It's been really good."