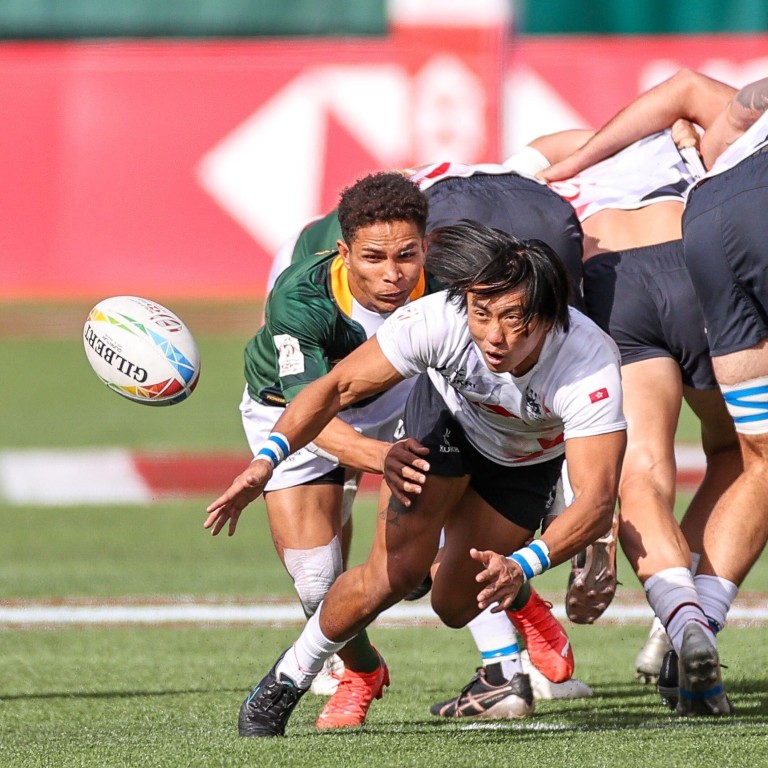 Edmonton Sevens: Hong Kong secure another seventh-place finish as South Africa claim series title
Second seventh-place finish in two outings in Canada ensures Paul John's team manage eighth spot overall in the 2021 Series
Max Denmark shines in hugely impressive win against Ireland
Hong Kong's sevens team claimed a hugely creditable seventh-place finish for a second straight week as Paul John's men scored a fine win against Ireland on the final day of the Edmonton Sevens in Canada.
Sunday had started on a worrying note for John's team, competing outside of Asia on this Canada swing of the HSBC World Rugby Sevens Series for the first time in 14 years.
After a chastening 43-5 loss during pool play on day one against South Africa, they failed to register at all against the Vancouver Sevens winners during a 46-0 hammering in their cup quarter-final match early on Sunday.
They then disappointingly went down in the fifth-place play-off match 21-7 to Germany, who only managed ninth-place last week in Vancouver.
Hopes weren't high going into the seventh-place decider against pool C winners Ireland, but Hong Kong drew first blood through a converted Hugo Stiles try. However, Ireland hit back after half-time when Tullamore speedster Jordan Conroy went over to level the score at 7-7.
But it was Hong Kong's rising star Max Denmark who inspired them to a comeback victory. The 22-year-old burst through the Irish defence to go over on 10 minutes, only for the classy Conroy to level matters again moments later.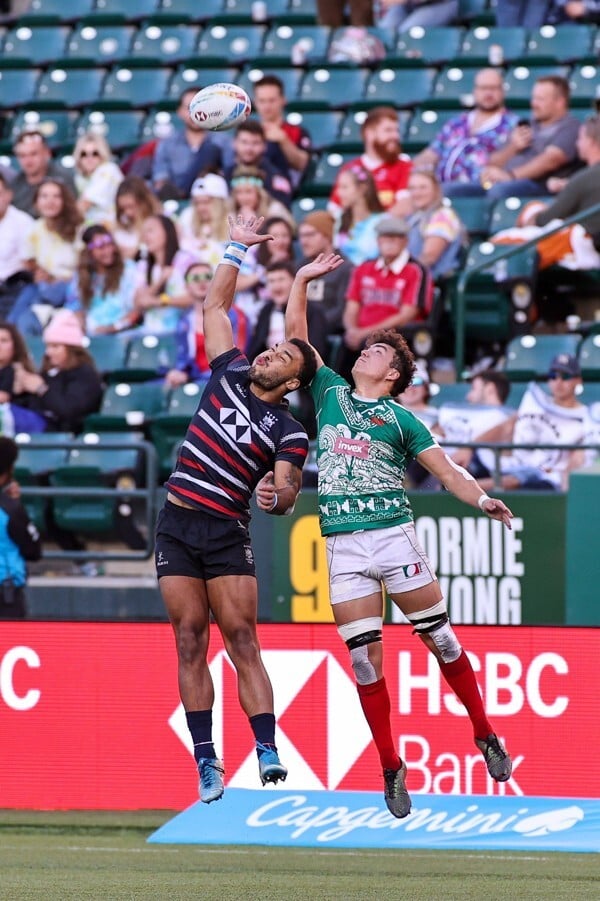 With a minute on the clock, it was superb work from the hugely impressive Denmark winning a personal battle against the equally impressive Conroy before combining excellently with the in-form Liam Herbert to snatch victory for Hong Kong, their first over Ireland in four attempts, 21-14 at the death.
Herbert was later named the player of the tournament on the back of his six tries in Edmonton, adding to the four he claimed in Vancouver.
"I'm really pleased to finish off with a win vs Ireland and to finish seventh again. Overall, we are pleased that the boys gave a very good account of themselves and performed very well against quality opposition," said head coach John.
"South Africa were clearly the best side in the mini series and we would have learnt a lot from playing them twice in Edmonton. All the other games, we were really in there and could have been different results. The bounce of a ball and the odd decision really does have an effect on the game.
"We can't fault the application of the players and staff and as we have proved that we can compete at that level. Taking two World Series scalps and pushing a few others really close. Two of our players were in the top three of the 'impact players' in Edmonton and that shows the contribution of those players and the rest of the squad."
Muller du Plessis scored his 10th and 11th tries of the weekend to lead Series champions South Africa to a 24-12 win over Great Britain in the final later on Sunday.
South Africa needed only to make the final to be crowned Series champions after their tournament victory in the Vancouver last week in the shortened 2021 Series due to the coronavirus pandemic.
After Robbie Fergusson gave Britain the lead with a second-minute try, Du Plessis scored in the fourth and seventh minutes to give South Africa a lead they never relinquished. Captain Siviwe Soyizwapi also scored two tries for the winners.
"It was an amazing team effort here, but also a lot of help from home – the academy, the scouts," Soyizwapi said.
Tom Bowen scored a late try for Britain, his 99th in sevens competition. He was only metres from his 100th before he was tackled into touch by Du Plessis with minutes remaining.
Kenya beat Canada 33-14 for third place in Edmonton and Germany beat the United States 24-19 for a surprise fifth-place finish.
The back-to-back Canadian tournaments were missing many of the top-ranked teams due to Covid-19 travel and quarantine restrictions, including Tokyo 2020 Olympic gold medallists Fiji, silver medallists New Zealand, Australia and Samoa.
The series will be idle until two combined men's and women's tournaments are scheduled back-to-back in Dubai, United Arab Emirates to launch the 2022 season on November 26-27 and December 3-4.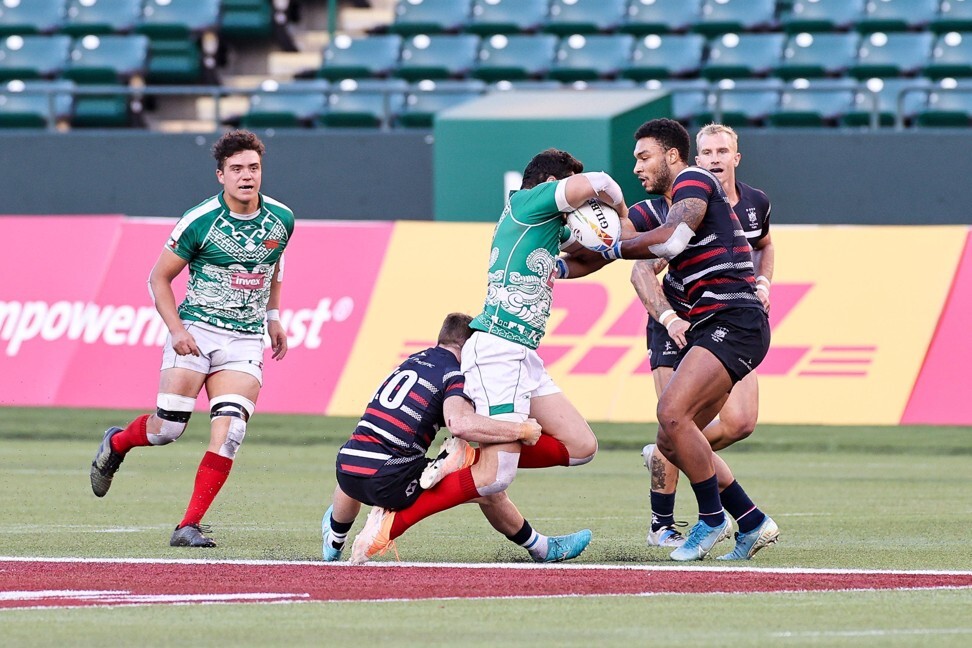 Series officials said that planned tournaments for Sydney, Australia and Hamilton, New Zealand scheduled for early next year will not be held due to pandemic restrictions in those countries. Replacements tournaments are being planned, though the Hong Kong Sevens is expected to return to the calendar in its regular April slot.
Two seventh-place finishes in Canada saw Hong Kong finish eighth in the standings of this year's abridged Series, joint best with Germany of the Series non-regulars.
Hong Kong's attention now switches to the upcoming Asian Rugby Sevens Series, which is scheduled for November 19-20 in United Arab Emirates.
Additional reporting by Associated Press.