Rugby World Cup: Hong Kong add fresh blood for South Korea clash as 2023 beckons for part-timers
Head coach Lewis Evans hands debuts to Football Club pair Hrstich and McCormick-Houston, Tigers' David Tang, and UK-based Jack Combes
A win in final of Asia Rugby Championship would set up game against Tonga for spot at next year's tournament in Paris
Hong Kong will head to South Korea next week for the final of the Asia Rugby Championship with a host of new faces in head coach Lewis Evans' first squad.
Victory on July 9 would set up a 2023 World Cup qualifier against Tonga in Australia two weeks later, and while the winners get a ticket to Paris, the losers will have another shot in a four-team repechage tournament in November.
After two years of uncertainty and upheaval, Hong Kong's 29-strong group who will attempt their first steps towards qualifying for next year's showpiece have changed in comparison with the squad who narrowly missed out on reaching the 2019 tournament in Japan.
In come the likes of Josh Hrstich and John McCormick-Houston, from Dettol Premiership champions Hong Kong Football Club, along with David Tang Man-chun of USRC Tigers, and Jack Combes, who is one of a number of overseas players named in the squad.
Sevens trio Bryn Phillips, James Sawyer and Harry Laidler also make the cut, as does Matt Worley, who is plying his trade on the wing with Bedford Blues in the second tier of the professional game in England.
Among those missing is former joint captain Liam Slatem, who shared the duties with James Cunningham, and Evans expects to name the man he wants to lead on the field on Monday.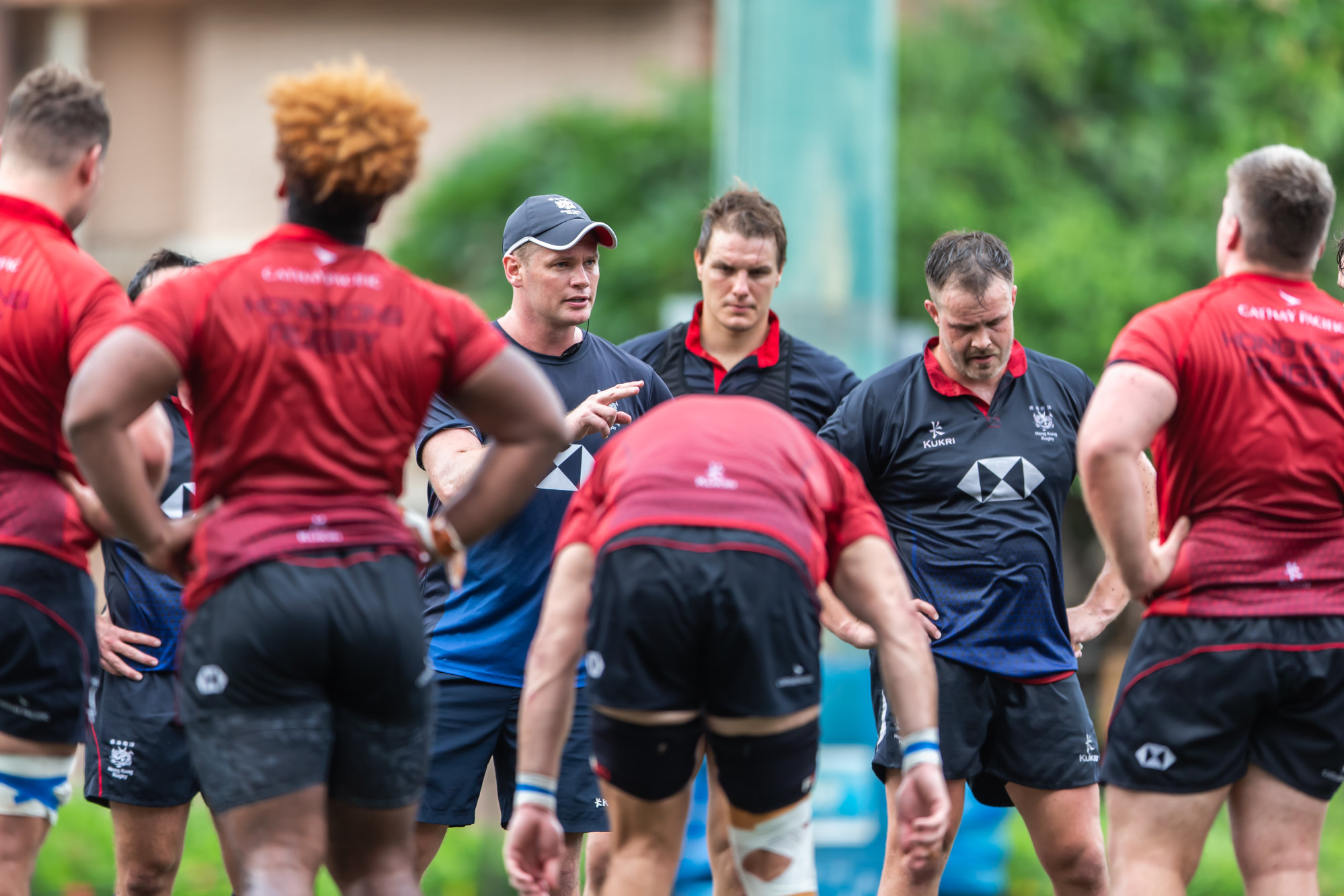 Cunningham, Kyle Sullivan, Charles Higson-Smith and several others have remained despite the loss of the
Hong Kong Rugby Union's
Elite Rugby Programme (ERP), a casualty of the financial crunch caused by the coronavirus pandemic.
"The dynamic of Hong Kong rugby is changing. Since the ERP left, these guys have got good jobs. The fact that they've dedicated so much time is testament to them," Evans said.
"Whatever happens – repechage, World Cup – we are going to be a part-time team. We are going to have to be looking for assistance from guys like Jack Neville, guys like Alex Post [in England]; these types of guys are going to be integral to getting a competitive, quality team together."
For Higson-Smith, just being able to play a proper international fixture for the first time in three years has given the squad "an energy to go out and give it our best shot".
There is no underestimating South Korea, either, so focusing on that challenge with the thought of the World Cup sitting in the background has not been hard.
"We've come up against Korea before and they're a good outfit, so it is important to focus on that," he said. "They're seriously professional, they're going to come prepared and that helps us focus on the first game."
The changes that have ripped through Hong Kong rugby are no better highlighted than by Evans' appointment to lead the campaign, just a year after landing in the city as the
new director of rugby at USRC Tigers
.
Evans was initially brought into the national set-up as a forwards coach to work alongside former head coach Simon Amor. But Amor left to take on a new role with Japan, and he was swiftly followed out the door by James Farndon, who quit after less than a year as the union's general manager of performance.
"I'm just over the moon to be involved with this, and leading it is something I'm really proud of," Evans said. "I think if anything it's been a baptism of fire … it is challenging, it certainly hasn't been easy to organise, but ultimately we've got a good team, there's a good management staff, and I'm just excited to get to Korea."
Hong Kong squad: A Hyde (Sandy Bay), A Post (Oxford University), B Axten-Burrett (Hong Kong Football Club), B Phillips (Kowloon), C Higson-Smith (HKFC), C McFeat Smith (Boroughmuir Bears), D Tang Man-chun (USRC Tigers), F Solomona Penesa (HK Scottish), G Spanton (Norths Rugby), G Hughes (HKFC), G McNeish (HK Scottish), G Ramage (Cardiff University), H Laidler (Sandy Bay), J Hrstich (HKFC), J Swayer (Kowloon), J Combes (Moseley), J Cunningham (Valley), J McCormick-Houston (HKFC), J Neville (Nottingham), K Sullivan (USRC Tigers), L Van der Smit (Valley), M Worley (Bedford Blues), M Prior (Sandy Bay), N de Thierry (Castilla), P Jenkinson (HKFC), R Cinnamond (Sandy Bay), T Hill (HKFC), Z Cinnamond (Sandy Bay).