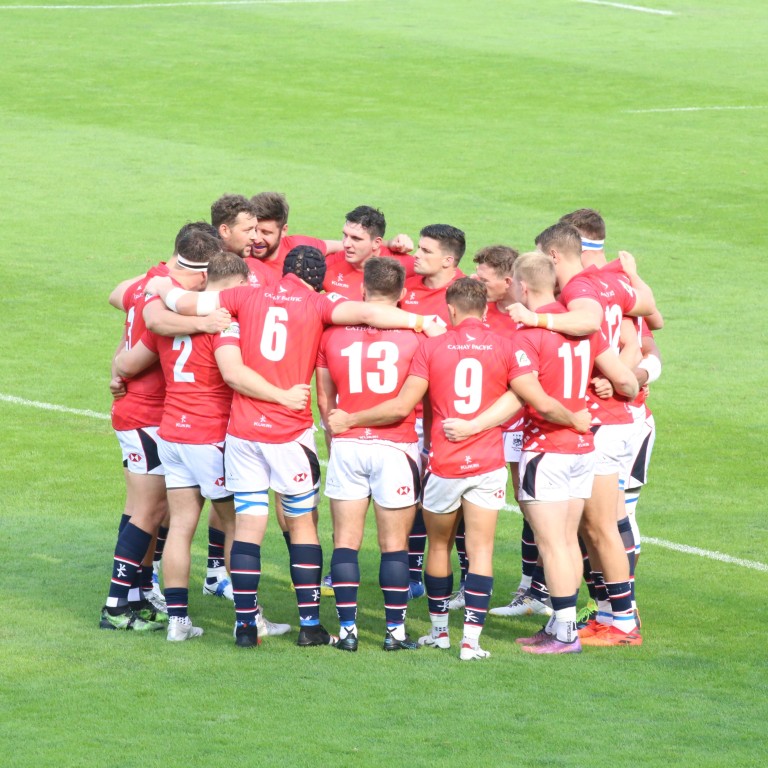 Asia Rugby Championship: McNeish penalty in dying seconds seals thrilling win for 14-man Hong Kong
Hong Kong battle back in Incheon after squandering 15-point lead to claim nail-biter 23-21 against South Korea
Victory was third successive ARC title for Hong Kong, who now face Tonga in World Cup qualifier
Hong Kong won the Asia Rugby Championship by the narrowest of margins on Saturday, beating South Korea 23-21 in the dying seconds of a pulsating encounter in Incheon.
Gregor McNeish's penalty with the last kick of the game sealed a remarkable victory for Hong Kong, who battled for 79 minutes with 14 men after wing Charles Higson-Smith was sent off for a high tackle on full back Jeong Yeon-sik.
Moments earlier McNeish's kick behind the defence had allowed Nathan de Thierry to score Hong Kong's third try of the afternoon, putting them back in front at 20-18.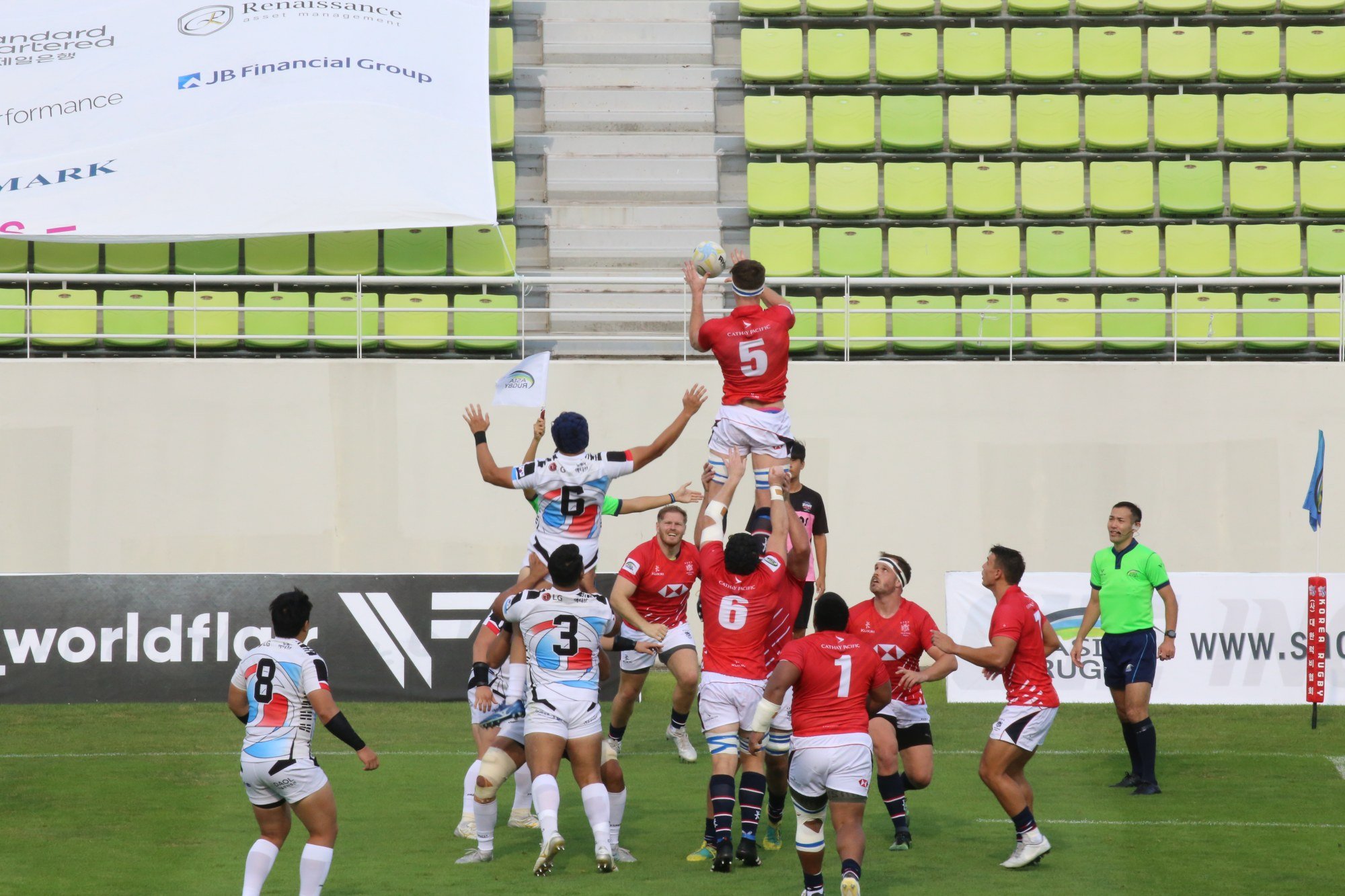 Replacement fly half Oh Jim-yeong, who had marshalled his side's recovery from trailing 15-0 at half time, nudged Korea back in front, before De Thierry missed a long-range penalty with only minutes left.
From the restart Korea became their own worst enemies, and committed a series of offences that allowed Hong Kong to work their way back to a lineout inside their opponents 22.
Korea then promptly infringed again, and with time up McNeish coolly slotted the ball between the posts before being mobbed by his teammates.
"It was a huge, huge kick," Lewis Evans, the Hong Kong coach, said. "I was very confident he could do it, he is that type of player and those X-factor moments, that's what he brings. I was just so pleased for him and so pleased for the boys."
While Hong Kong now go on to face Tonga in Australia in a World Cup qualifier, Korea will be left to reflect on what might have been, after a game they probably should have won.
An error-strewn opening against a team that at one stage was down to 13 men left them trailing courtesy of first-half tries from hooker Alex Post and wing Matthew Worley, and a penalty from Glyn Hughes.
But after the break Korea were a completely different proposition, and the introduction of Oh, and Myung Jun Lee at scrum-half, gave them some control in the midfield, and it was a kick through from the fly-half shortly after the restart that set up their first try, even if it was slightly unorthodox.
Korea captain Kim Gwong-min hacked the ball on from near touch just inside the Hong Kong half, flanker Kim Yo-han gave it another jolt forward and Choi Seong-deok did some dribbling of his own before diving on to the ball to score his side's first try.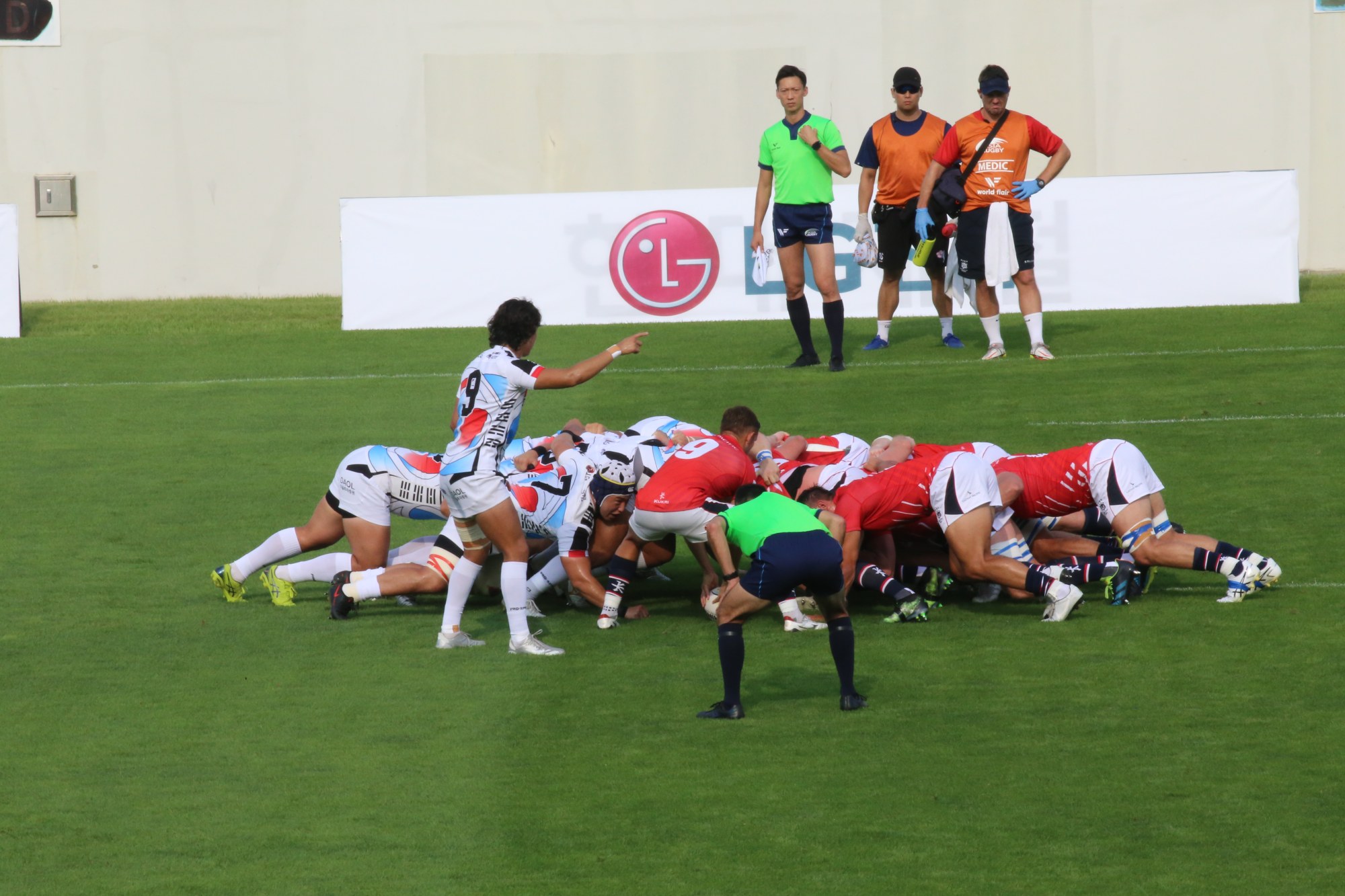 From 15-0 down, Korea were back within touching distance as Oh slotted over the conversion and then a penalty in quick succession, and suddenly all the momentum was with the home side.
After struggling to break the Hong Kong defensive line, or making basic errors when they did, Korea began to work through the phases and Kim restored parity when he crossed in the corner following a well-worked line-out inside their opponents 22.
Hong Kong, meanwhile, began to look tired and the mistakes crept in, and when De Thierry was isolated after catching a high ball almost underneath his own posts, flanker Noh ok-gi forced the penalty for holding on.
Oh stepped up and calmly slotted the ball over, putting his side 18-15 up with only seven minutes left to play. Then came McNeish, and De Thierry, and joy unconfined for Hong Kong, who claimed a third successive ARC title.
"We didn't make it easy for ourselves did we?" Evans said. "Going down a man after a minute, and leading at half-time shows the quality and belief that we have in this team and our performance in the last half shows the mental resilience we have developed over the past three years. I cannot say enough about the boys today, they were outstanding."