Rugby World Cup: Hong Kong coach Lewis Evans rings changes ahead of Portugal clash as final bid to qualify for Paris begins
Evans opts for new partnership at half-back, while there are also changes on the wing and in the forwards
Hong Kong, Portugal, Kenya and USA all fighting for the one remaining place at next year's World Cup in Paris
If there was any doubting Hong Kong's intent going into their first game of the Rugby World Cup repechage in Dubai on Sunday, then Lewis Evans' team selection has dispelled them.
With the need to make a fast start against Portugal, Evans has opted for a new half-back partnership of Jamie Lauder and Gregor McNeish, while the versatile Jack Neville comes in at outside centre and Sean Taylor, who has been in fine form for HK Scottish this season at full back, starts on the left wing.
Both Neville and Taylor's inclusion gives Hong Kong additional options in the backs, and has also allowed Evans to slot Nathan de Thierry in at 15. With Matt Worley operating on the right wing, Guy Spanton and Charles Higson-Smith have been named on the bench.
"It's an exciting backline and I think that's what Joe Barker [the backs coach] has managed to put together," Evans said. "We'll go there with a lot of attacking threats, and that's our plan for the game."
While McNeish, who plays his club rugby for VPC Andorra in the French Championship, has been playing well since he kicked the winning points against Korea in the summer.
According to Evans, his selection was an "easy decision in the end". Lauder, meanwhile, gets the nod over Bryn Phillips, who is the third back among the replacements.
"Jamie [Lauder] and Bryn [Phillips] have been very competitive in that nine position, but we felt that Jamie has performed really well in training and they [Lauder and McNeish] get the nod together, so it's quite an exciting half-back pairing."
The loss of prop Callum McFeat-Smith has forced a change in the front row, where Ben Higgins returns at loosehead and Zac Cinnamond starts on the right side of the scrum, with Alexander Post at hooker.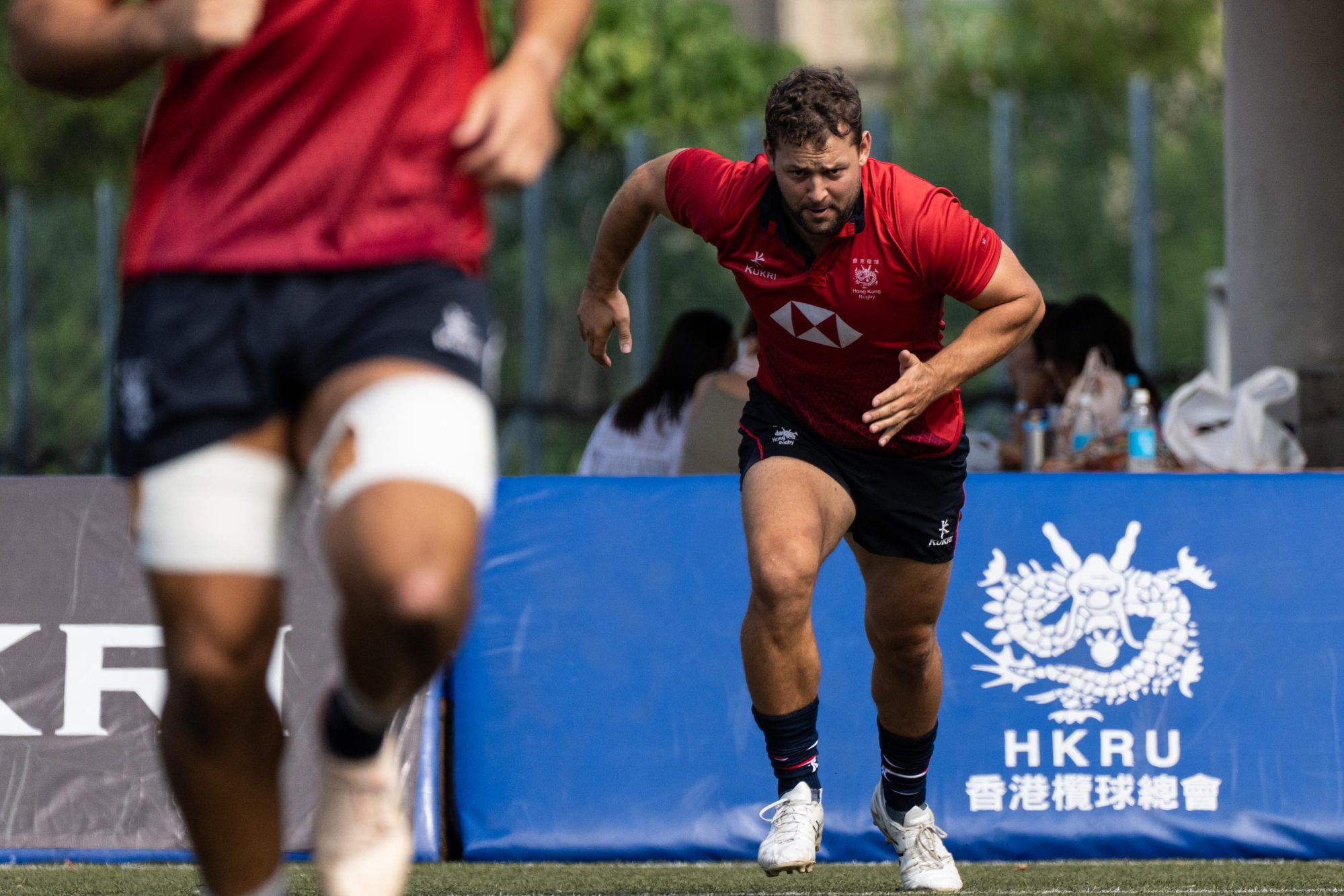 Higgins has been absent from the national team set-up through injury and other commitments for the past couple of years, but he played in the last repechage and knows what's at stake this time around.
"At the end of it, it's the dream we've all been fighting for," he said. "This is my second repechage, we know what it feels like to miss out after we lost to Canada last time, so we know what's there, we know what we need to do, and we know what we need to do to move forward."
With a determination to "set the platform, set the tone, show that we're really here to make a mark," the pack has been shuffled to accommodate the return of Mark Prior at lock alongside Patrick Jenkinson.
That means James Cunningham shifts to flanker and Luke van der Smit starts on the bench, with James Sawyer at openside and skipper Josh Hrstich at No 8.
Hong Kong face Portugal at 10.30pm Hong Kong time in the second of two matches, with the USA taking on Kenya at 8pm HKT. The four sides will play each other over the next two weeks, with the top team securing the last spot at the 2023 World Cup in Paris.
Hong Kong: 15-Nathan De Thierry; 14-Matt Worley, 13-Jack Neville, 12-Tommy Hill, 11-Sean Taylor; 10-Gregor McNeish, 9-Jamie Lauder. 1-Ben Higgins, 2-Alexander Post, 3-Zac Cinnamond, 4-Mark Prior, 5-Patrick Jenkinson, 6-James Cunning, 7-James Sawyer, 8-Josh Hrstich. Replacements: 16-Johnnie McCormick-Houston, 17-Ashton Hyde, 18-Ian Ethridge, 19-Jamie Pincott, 20-Luke van der Smit, 21-Bryn Phillips, 22-Guy Spanton, 23-Charles Higson-Smith.