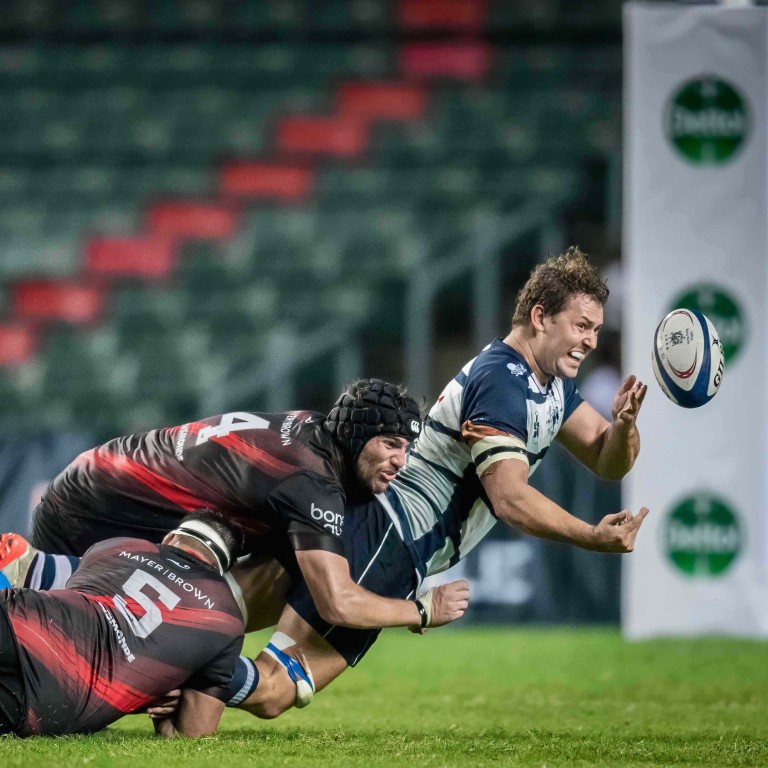 No easy choices for Hong Kong coach Lewis Evans as squad named for Rugby World Cup repechage tournament in Dubai
The likes of lock James Cunningham and hooker Alex Post will be expected to form the spine of a solid pack, while Mark Prior also comes back into the forwards
A notable absence will be Benjamin Axten-Burrett, the Football Club centre who suffered a knee injury in the opening game of the league season against Tigers
In an ideal situation, Lewis Evans would not have named his Hong Kong squad for the Rugby World Cup repechage tournament in Dubai next month for at least another week.
But the October 10th deadline meant the 30-strong group tasked with qualifying for next year's Rugby World Cup in Paris had to be selected on the basis of two games in the Nan Fung/Sewit Men's Premiership, a handful of training sessions and in some instances, previous performances.
And while there are few surprises, Evans said he and his coaches were forced to make "some tough decisions and some 50-50 calls" when it came to who made the trip and who is on the standby list.
As with the group that beat South Korea to win the Asia Rugby Championship, and then lost to Tonga 44-22 in the World Cup qualifier in July, there is a healthy mix of youth and experience, with Hong Kong Football Club captain Josh Hrstich again leading the side that will take on Kenya, Portugal and the USA.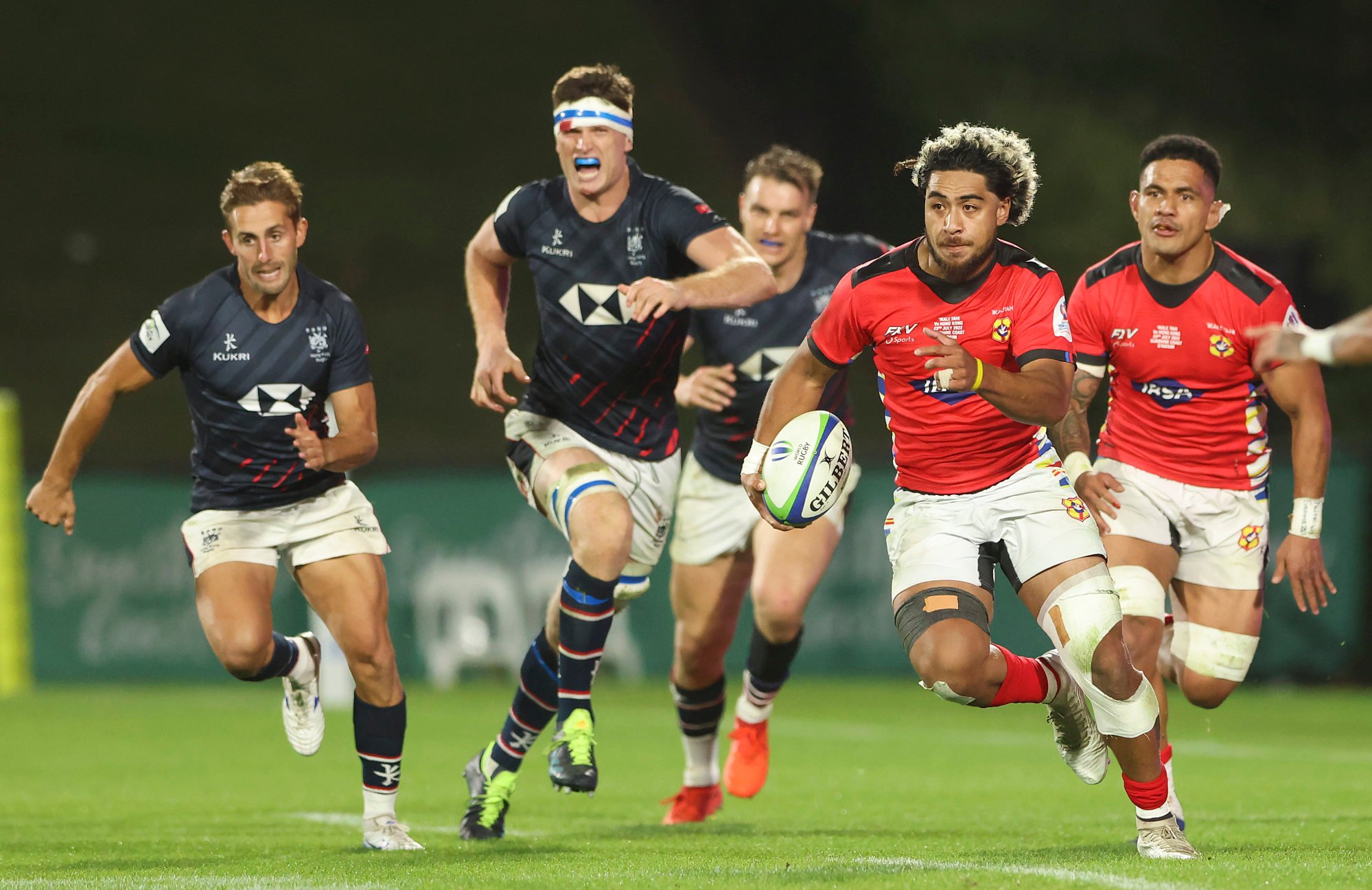 The likes of lock James Cunningham and hooker Alex Post will be expected to form the spine of a solid pack, while Mark Prior, who Evans previously said was "outstanding" against Korea, but missed the Tonga game through injury, also comes back into the forwards.
There are places too for the likes of Ben Higgins, Gregor Ramage and Lam Pak-shing, although Kyle Sullivan, who Evans has been unable to pick for USRC Tigers because of injury, is among those missing out.
However, it is in the backs where there have been some notable additions, and notable absences, including that of Benjamin Axten-Burrett, the Football Club centre who suffered a knee injury two weeks ago in the opening game of the league season against Tigers.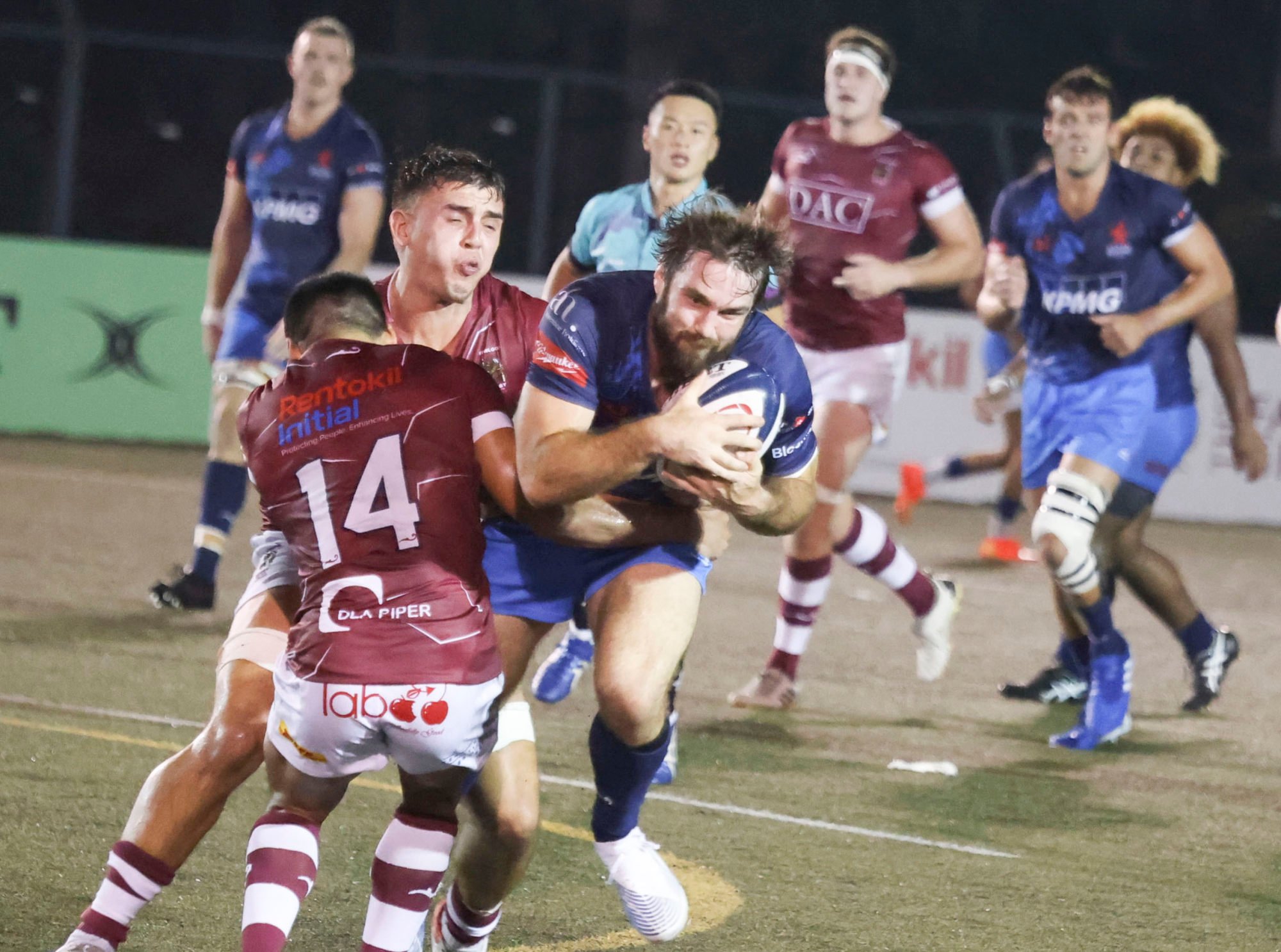 "It's worth mentioning how unfortunate that is for him and for us because he was certainly one of the stand-out players from the Korea game," Evans said.
While Axten-Burrett won't recover from his knock, two of his club teammates, Glyn Hughes and Tom Hill, who have yet to play this season, do get the nod, as does scrum-half Jamie Lauder, who was not involved over the summer.
Also included is full back Sean Taylor, who has been impressing for HK Scottish during the past two weeks.
"Having a player of Sean's quality available is certainly going to give [backs coach] Joe Barker some headaches when we're in Dubai," Evans said.
"There were some tough decisions to be made for the tour, and I think there will be some more tough decisions made in Dubai as well."
Taylor's addition certainly gives Barker some food for thought, and with Matt Worley and Charles Higson-Smith available on the wings, there are some exciting options available to the Hong Kong coaches.
In comparison to the build-up to the game against Korea, which Hong Kong went into with most of the squad having not played for six months, there will be more time to prepare for the challenge that lies ahead.
After this weekend's round of domestic fixtures, the group will enter a training week before flying to Dubai, where they will play at least one warm-up game before their opening encounter against Portugal.
In all likelihood some of the players will be stood down by their clubs, while eight of those involved who are with sides overseas, such as Worley who is with Bedford Blues in the Championship in England, will join up with the team in Dubai.
Given the nature of the sport, Evans is more than aware that the players named this week may well not be the 30 available come the first game on November 6.
"It'll be great if all the 30 we've selected are available, but the nature of the game is that we need to have strength in depth outside of that," he said.
"There is a good group of players on standby, and we may have to call upon them."
Hong Kong squad: Forwards – Zacceus Cinnamond, James Cunningham, Ian Etheridge, Ben Higgins, John McCormick-Houston, Josh Hrstich (capt), Ashton Hyde, Patrick Jenkinson, Lam Jak-shing, Jamie Pincott, Alex Post, Mark Prior, Gregor Ramage, James Sawyer, Callum McFeat Smith, Luke van der Smit, Faizal Solomona. Backs – Jack Combes, Nickolas Cumming, Tom Hill, Glyn Hughes, Jamie Lauder, Gregor McNeish, Jack Neville, Bryn Phillips, Charles Higson-Smith, Guy Spanton, Sean Taylor, Nathan de Thierry, Matthew Worley.