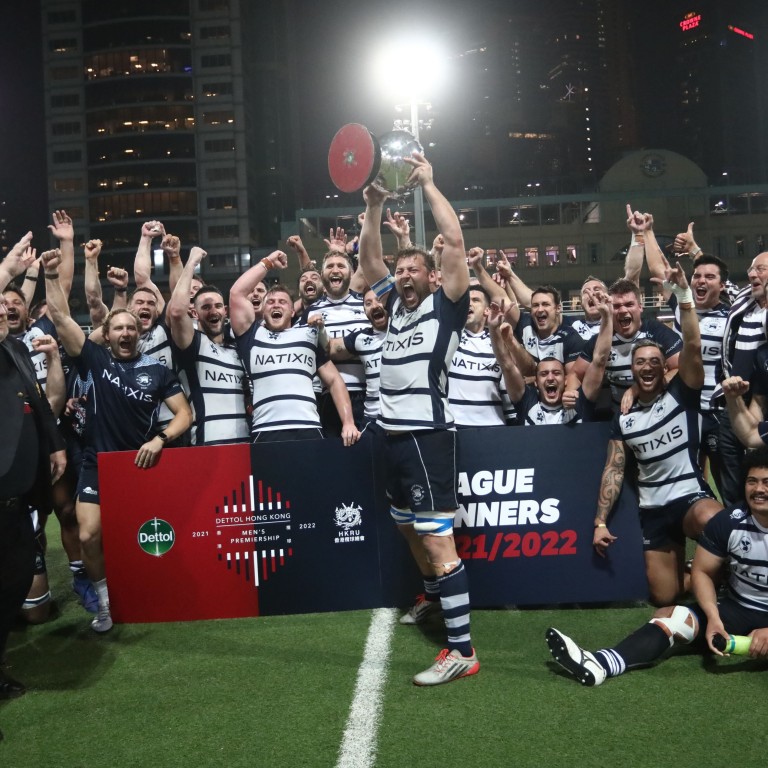 Hong Kong Football Club claim third straight league title with six-try demolition of Kowloon
Dettol Men's Premiership decided before Christmas as Football Club run out 49-13 winners at home
Head coach Jack Wiggins says they wanted to get it done so they could enjoy the holidays
Hong Kong Football Club sealed their third Dettol Men's Premiership title in a row on Thursday night with a thumping 49-13 win over Kowloon.
Centre Ben Smith and prop Jamie Ross scored two tries apiece, and there were further scores from Charles Higson-Smith and Glyn Hughes, while 19 points from the boot of Niall Rowark put an exclamation mark on another dominating performance in a seson full of them.
For their part, Kowloon were always second best, and although they were briefly in front early through an Oli Hobman penalty, their other scores were merely consolations. Hobman added another three points to put his side 13-6 down, and converted Huw Alexander's second-half try at Happy Valley.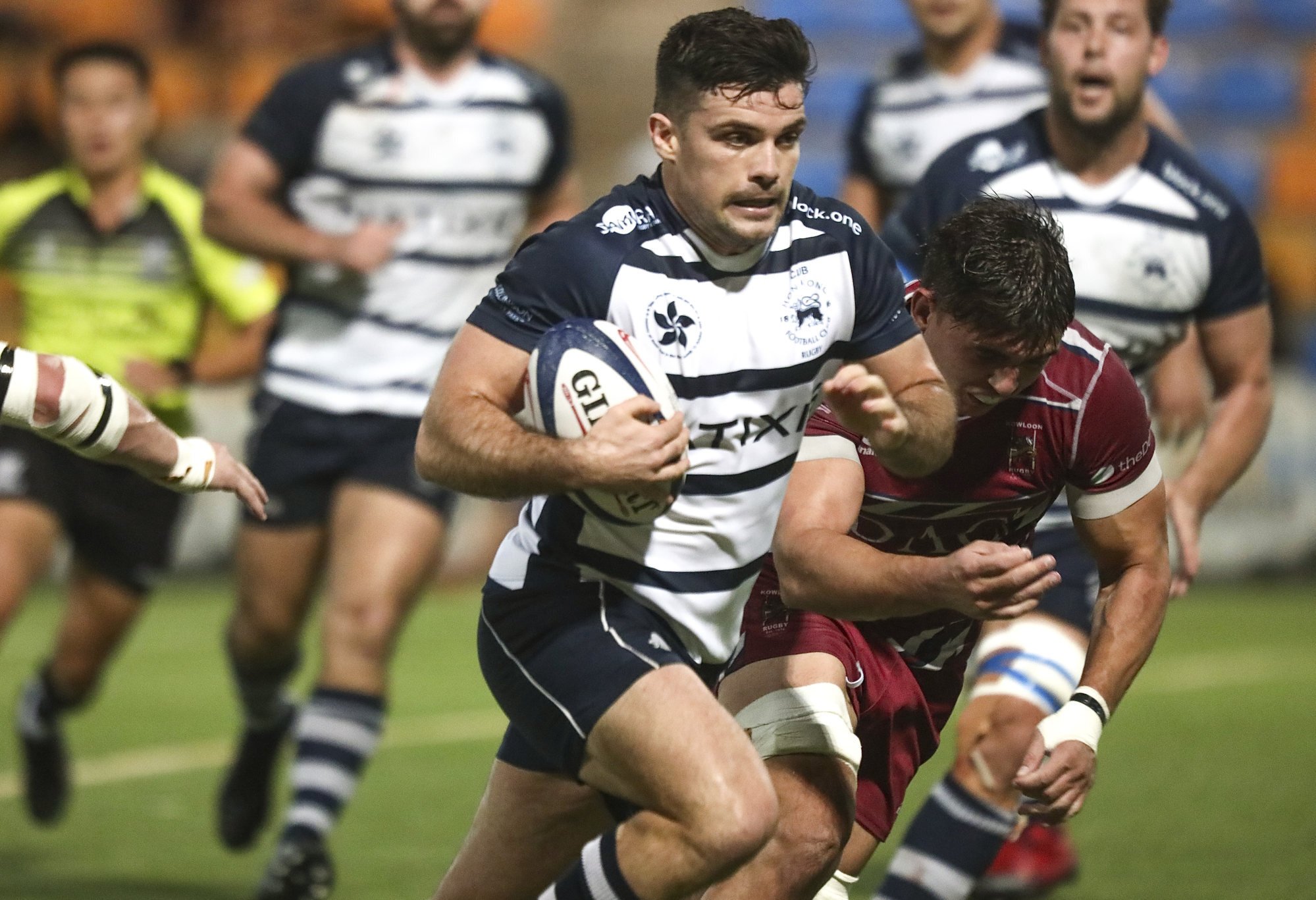 Defeat, coupled with USRC Tigers' 13-9 win over HK Scottish at King's Park in the other evening game, means Kowloon are now level on points in second with Tigers, and the battle for the remaining places in the top four will go down to the wire.
After going eight years without winning the league, Football Club have now won three in a row under coach Jack Wiggins, and have a second double in their sights after also winning the Grand Championship last season.
"We could have relied on getting a couple of points in the next three games but I was very insistent that we had to get it done tonight, so we can enjoy Christmas," Jack Wiggins, the Football Club coach, said.
"We pride ourselves on winning the premiership, and winning the Grand Championship, they are always the two goals. We'll take a break, reset, and then focus on what comes next."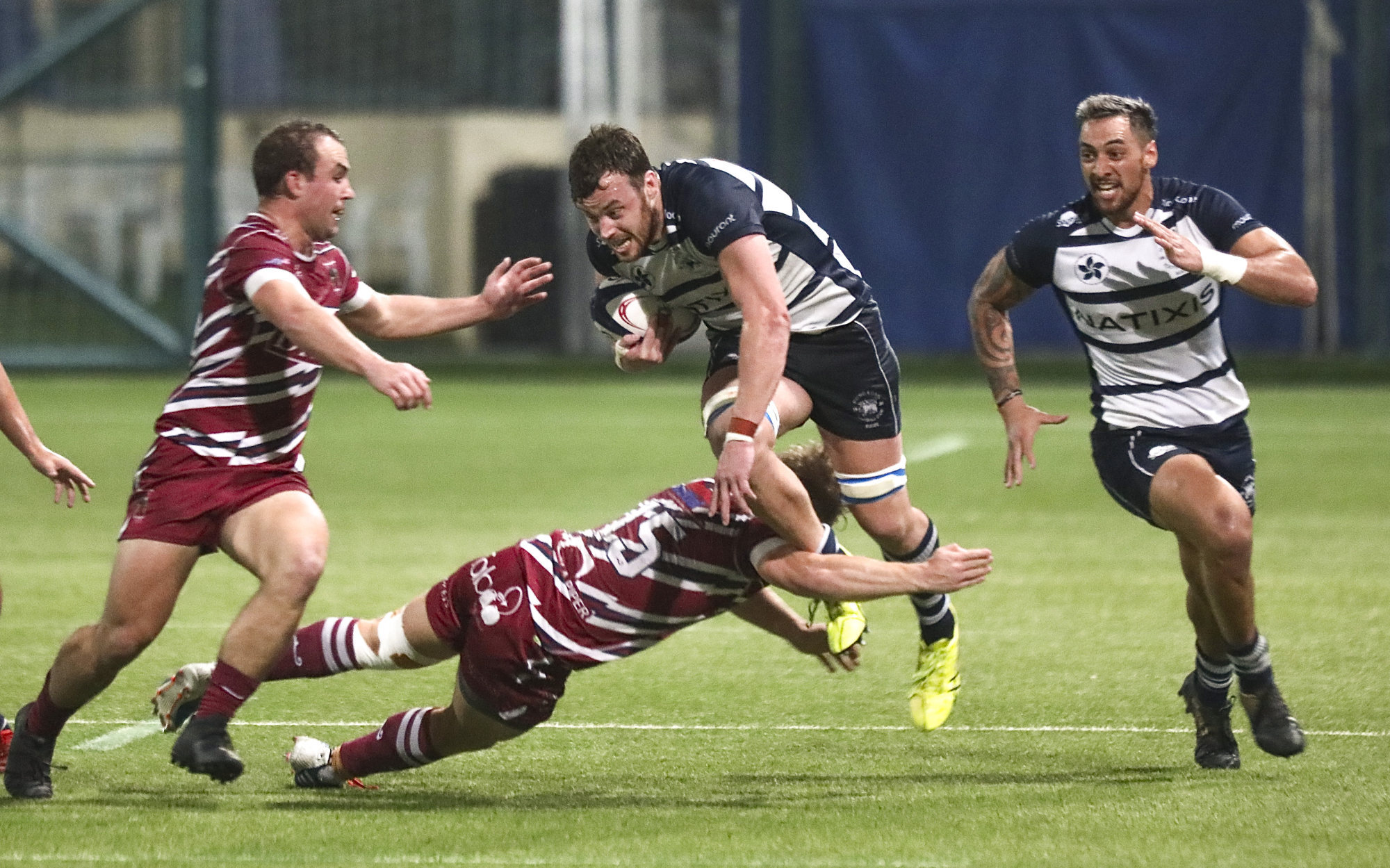 The final game of the year takes place on Friday, with Sandy Bay and HK Scottish clashing at King's Park at 7.30pm.
Sandy Bay have won the two previous encounters this season, but with just a single point the difference on both occasions, coach Will Webster is expecting another tough encounter.
"We are definitely expecting it to be tight again, but hopefully it won't be that tight on the score line," Webster said.
"Any points you pick up now will be extremely valuable. The league is so tight. After this round I am sure that it will still be that way, so picking up a few points before the end of year will hold us in a very good position."