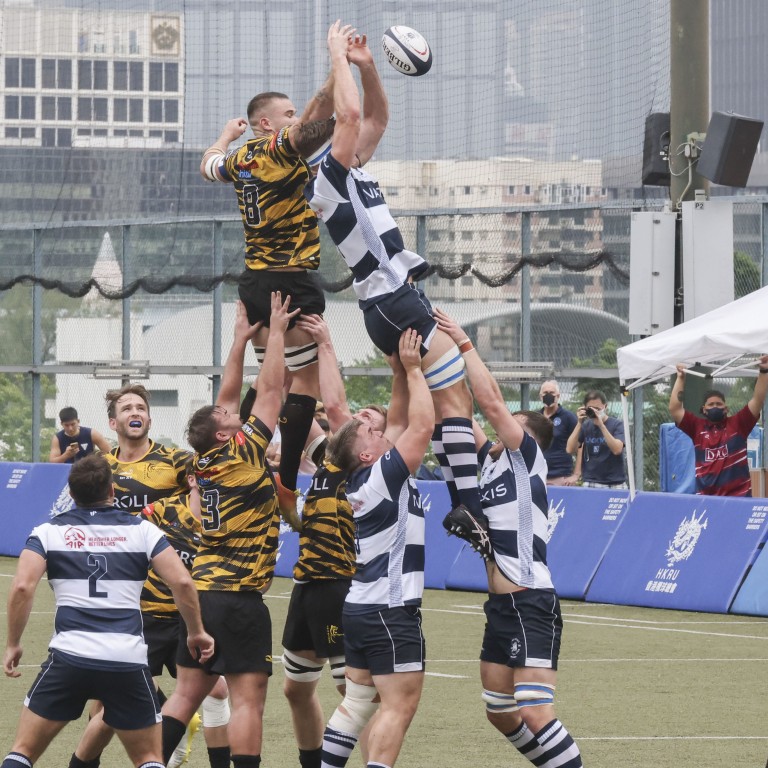 Nan Fung/Sewit Men's Premiership: 'dreadful' Hong Kong Football Club lift their game to win opener
Defending champions recover from slow start to beat USRC Tigers, with captain Josh Hrstich admitting 'we've got to sharpen up'
Sandy Bay make statement with victory over Valley RFC and Kowloon earn surprise win against HK Scottish
Hong Kong Football Club got the defence of their Nan Fung/Sewit Men's Premiership title off to a winning start on Saturday, with a solid 30-7 victory over USRC Tigers.
Two tries each for skipper Josh Hrstich and replacement hooker Matthew Dobbyn helped the Happy Valley side turn a four-point deficit at half-time into a comfortable win.
In the day's other games, Sandy Bay made a strong statement of their intent for the season, with a 47-29 defeat of Valley RFC, while a patched-up Kowloon side grabbed a surprise 11-5 win over HK Scottish.
As defending champions, there is a certain amount of expectation surrounding Football Club, but for the first 40 minutes on Saturday they looked second best.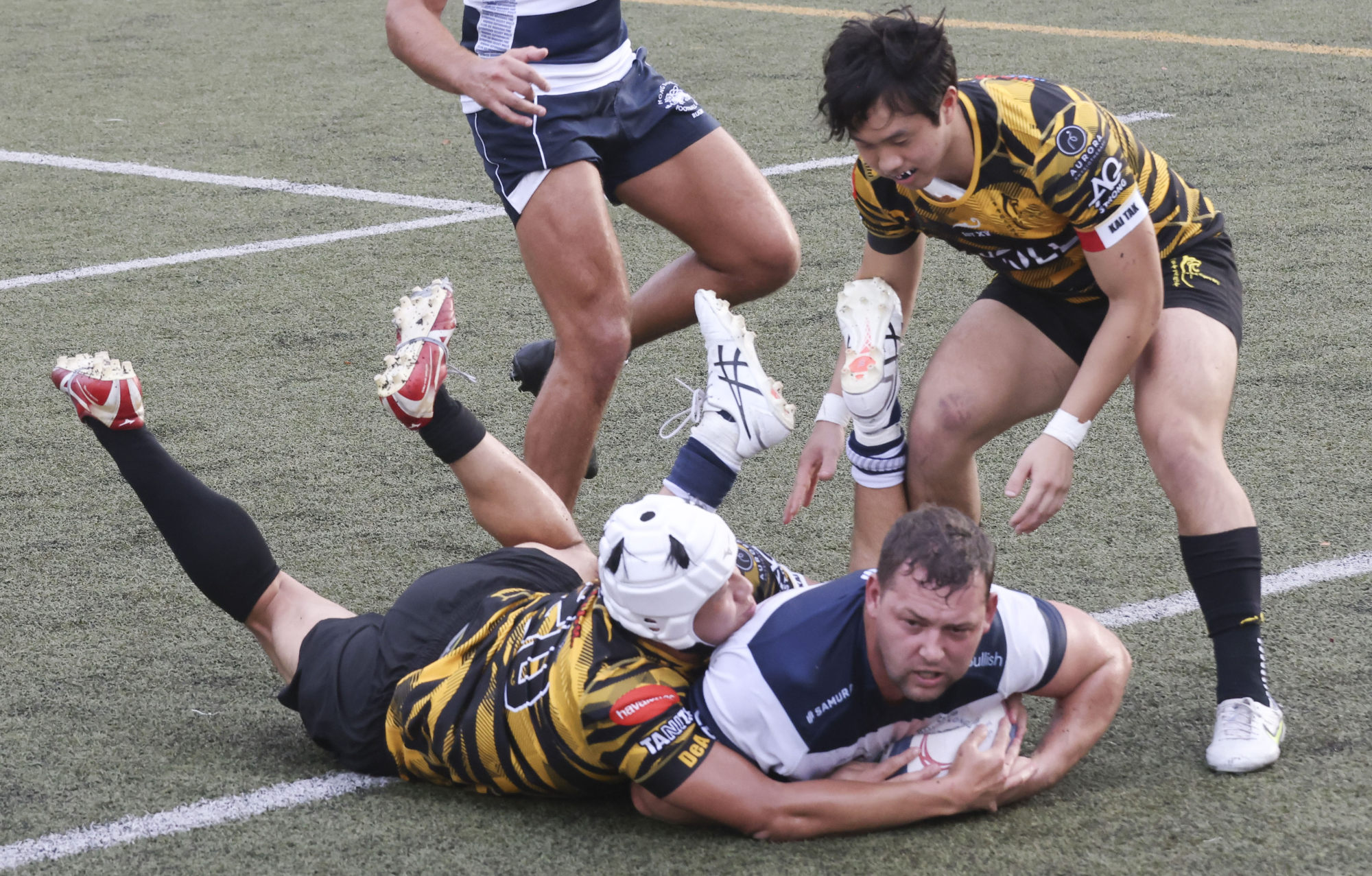 The combination of some silly mistakes – not least Jared Wendt knocking the ball on after crossing the try line – and a dominant Tigers pack meant Hrstich's side had just a Niall Rowark penalty to show for their efforts as half-time approached.
For their part, Tigers were a bit of a contradiction. Their scrum dominance and impressive work-rate at the breakdown should have provided a platform for greater things.
But they put themselves under pressure with a misfiring line-out and a backline that struggled to do much but go sideways. Forward momentum, such as it was, came from hard yards made by the likes of Aiden Lee, who was filling in at No 8 for the injured Lawrence Miller.
Still, they did go in ahead at the break courtesy of a Tomos Howells try, which Sam Purvis converted. That came after Football Club had conceded several penalties, moving their opponents from the halfway line to a scrum just in front of their own posts.
The champions were down to 14 men at that stage, after fullback Zac Hrstich picked up the dubious honour of being the first player of the season to be sin-binned.
Whatever was said at the break about a performance Josh Hrstich called "dreadful" made an almost immediate impact, and while Tigers continued to struggle with their line-out, Football Club had no such issues.
Their first two tries, one each for Hrstich and Dobbyn, either side of a Rowark penalty, came from well-worked routines five yards from the Tigers line.
At 16-7 up, Tigers might still have fancied their chances, but after bullying Football Club's scrum in the first half, they lost their edge slightly afterwards, and Hrstich picked the ball up from the back of a scrum in front of the Tigers posts to drive over for his second score.
Rowark converted that effort, and added the extras again six minutes from time when another catch and drive from a line-out set up Dobbyn for his second try of the match.
"First game of the season after a long lay-off for a lot of boys, so it's just good to get through and get a win," Josh Hrstich said.
"We probably owed it to ourselves after that first half, when we were dreadful. To fix it in the second half and actually turn it into a weapon and get some points off the back of it was encouraging, but if we want to do what we know we can, and go back-to-back [as champions], we've got to sharpen up for 80 minutes because there are some quality sides in the league this year."
Tigers coach Lewis Evans, who had to make some late changes brought on by the loss of skipper Miller to an injury, praised his team for their efforts, but acknowledged they had "run out of fizz" in the last 20 minutes.
"The one thing that Football Club don't lack is belief, and I think our boys are still short of that sometimes," Evans said. "But I'm so proud of them for the way they played and I'm really excited for next week."
Evans wasn't just watching the game as Tigers coach – he is also the man responsible for preparing Hong Kong for their World Cup qualifiers in Dubai next month.
As such, the sight of Football Club centre Benjamin Axten-Burrett leaving the ground on crutches after sustaining what looked like a nasty knee injury in the first half was the last thing he wanted to see.
"These are all trial games," Evans said. "Tomorrow when I go back and review this game, and all the other games, I will be looking at the guys in every other club. There are one or two concerns, but my biggest priority is making sure Tigers are good for next week."