Wellness
Get more with myNEWS
A personalised news feed of stories that matter to you
Learn more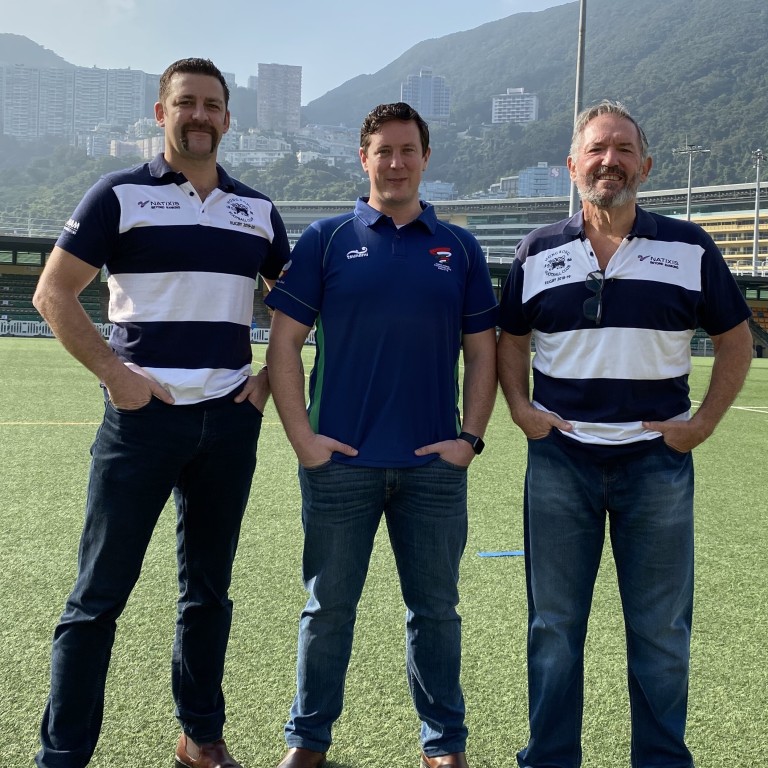 Hong Kong cancer survivors on their personal challenges and why they want to dispel the stigma of talking physical and mental health
Wilde, who was diagnosed with Non-Hodgkin lymphoma, hopes his story gives men 'a little kick up the a***'
Stigma 'bloody stupid' and 'incredibly unhelpful' say fellow cancer-survivors Hart and Swatton
As the city endures another month in this traumatic year, it must be remembered that – similar to the coronavirus – physical and mental challenges are not subject to tiredness or burnout. The causes and symptoms can range from mild headaches from work stress, to depression from being diagnosed with a life-threatening illness.
November, or
Movember to many in the rugby community
, is a month for men to open up and reflect on these so-called "delicate" or "uncomfortable" matters. Not that they are banned from doing so in the other 11 months, but there is much more work to do before men are ready for that.
To help dispel such long-standing yet illogical stigma, three long-serving members of the rugby community have shared their stories of cancer survival. They, like many more, are teaming up with the likes of Movember, the Hong Kong Cancer Fund, Talking Mental, Round Tables HK, Phenomenally Pink and various other organisations of differing scales working towards the same cause: to raise awareness and funds for those whose lives have been impacted by "the C word".
"I was diagnosed with my cancer just before the Hong Kong Football Club Tens in September 2017," said Gareth "Gaz" Wilde, chairman of the tournament's organising committee and part of the rugby community since moving to the city 14 years ago.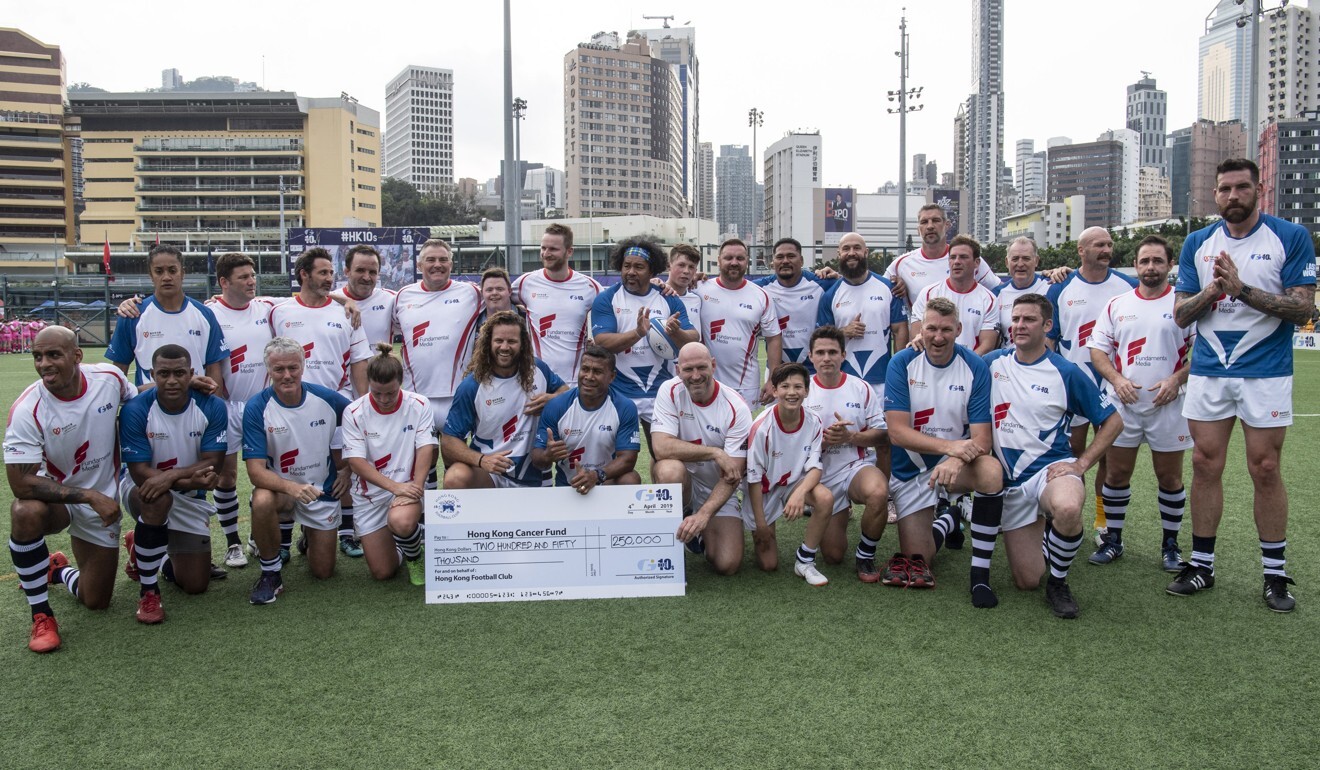 Wilde, 42, was told he had stage 3 Non-Hodgkin lymphoma – a cancer that starts in the immune system's white blood cells – after doctors had found a tumour in his lymph during a standard check-up. Initial diagnoses were much worse, with family and friends fretting over Wilde potentially having a more serious form of pancreatic cancer.
"The kind of cancer that I got was pretty developed, but it went from being a pretty horrendous, pretty serious week to slightly less serious. The cancer was not an aggressive form, so the treatment spread out over a longer period of time," he said.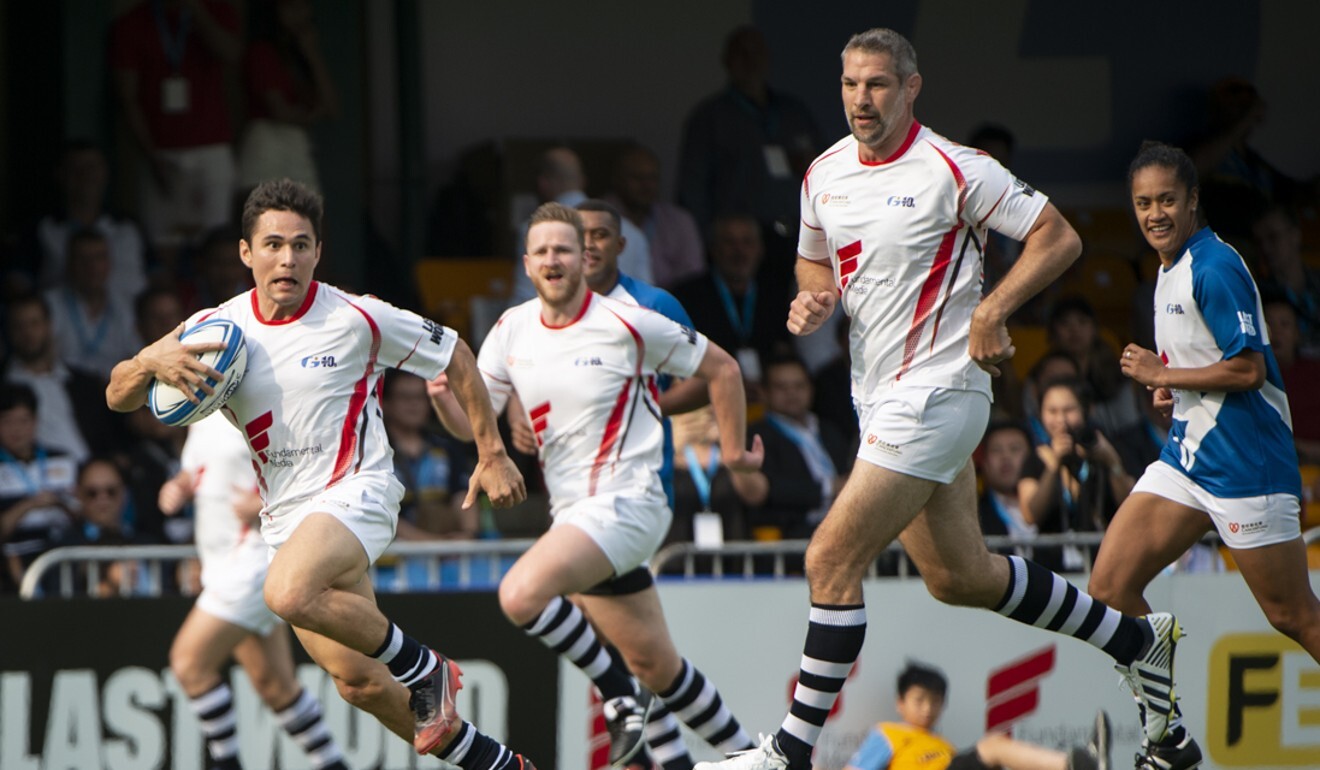 Wilde's triumphant return to the pitch last year came after around two years of chemotherapy and various treatments. He eventually got the "all-clear" in February this year.
"For the 2019 tournament, we worked with the Hong Kong Cancer Fund to raise about HK$250,000 through an event called Rugby Legends for Cancer. It was literally all the rugby legends from around the world: Jason Leonard, Lawrence Dallaglio, David Campese, Waisale Serevi ... just on and on. It was pretty nuts that we ended up getting to run around with them," he said, adding that while the
2021 Tens event was officially cancelled in October
, he hopes the city welcomes many more stars in future to help put a spotlight on these sensitive subjects.
Wilde has found that since his diagnosis, the number of people "willing to talk about [having a form of cancer] is quite amazing" and felt a responsibility to help end the long-standing stigma that men do not open up about it.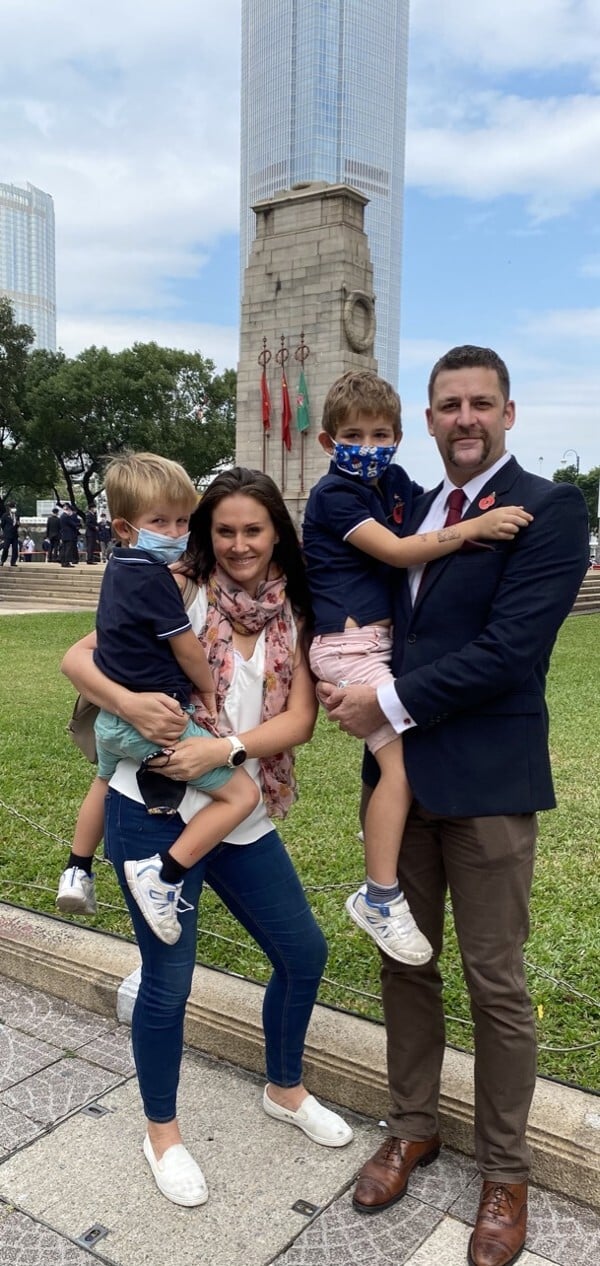 "That's exactly what it is. When I started talking to friends, I found out about a friend who had stomach cancer – he just went for a normal check-up – and the impact was heavy. Some of the friends were a little bit shocked and that's given them the push to get looked at. A little kick up the a***," Wilde said.
"I have two young boys. A lot of my friends have kids as well, so that's another reason why we should speak up. It is about awareness and going to get checked. The other thing I realised quickly was that there is a huge number of people with similar stories in the world. There have, regrettably, been some worse ones, but also a lot of advancements in research. You have to look at the positives.
"A lot of people have asked whether this diagnosis and treatment has changed or impacted my life. To be honest, I would say not massively," he added, stressing that he did not want to "belittle" the many who suffer profoundly from cancer.
"It's not just about the people who have cancer, but the families because quite often if your wife or husband has cancer, or you have kids, it's a massive struggle. My wife has changed a lot about her lifestyle and we eat a lot healthier, but it's one of those things. It's amazing how quickly you have to get on with life."
Another man with vast experience in grinding through life's unpredictable twists and turns is former Hong Kong rugby coach Terry Hart. The 62-year-old first stopped by in the city on the way to Australia in 1987 – "that's sort of where my love affair started".
Hart, a former England students and Leicester Tigers player, would help guide the Hong Kong sevens team to the Bowl in 2001 and also had stints with the national 15s and China's 11s. Whilst still in and around the local rugby community, he has also
made a name for himself in panto
.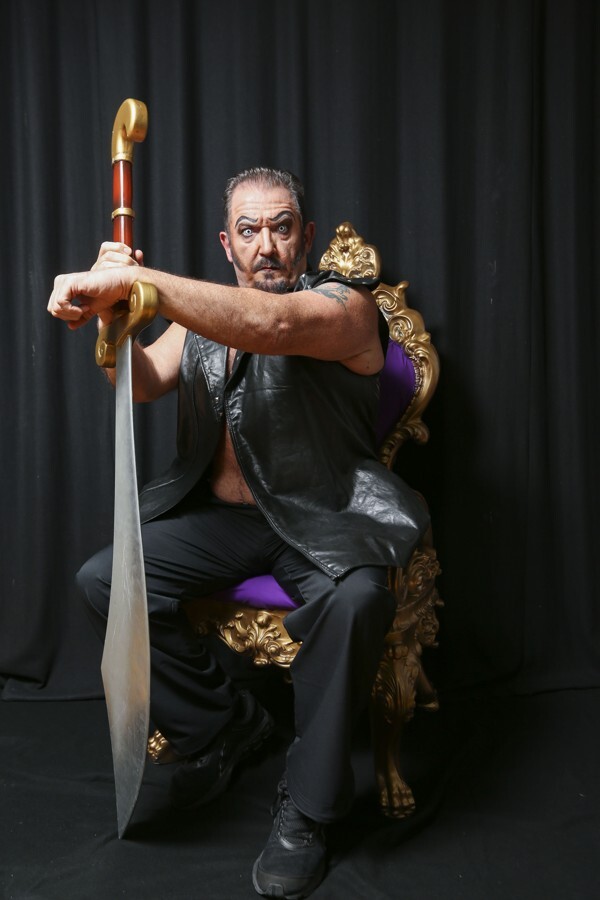 "Well I've had it twice," Hart said when asked to recall his experience of surviving cancer. "In 2012, I had this bizarre ball that they thought was attached to my bowel – they thought I had bowel cancer. This 10-centimetre ball was discrete and attached via a spindle to my appendix. Originally they also thought it was appendicitis, then a cyst. Turned out it was malignant liposarcoma [cancerous and can spread to surrounding organs and tissues] – which they took out. I was very lucky because, fortunately, it sort of killed itself after cutting its own blood supply off."
Hart's operation was a success – barring 40 staples gunned to his stomach – but his unimaginable run of health scares had only just begun. The next bout of horror came while watching the Six Nations Championship on TV.
"Three weeks later I had a massive heart attack. And I 'died' six times. I flatlined six times and they defibrillated me nine times. So this is important because when you talk about mental health, obviously I carry an awful lot of anxiety for those eight years since," he said.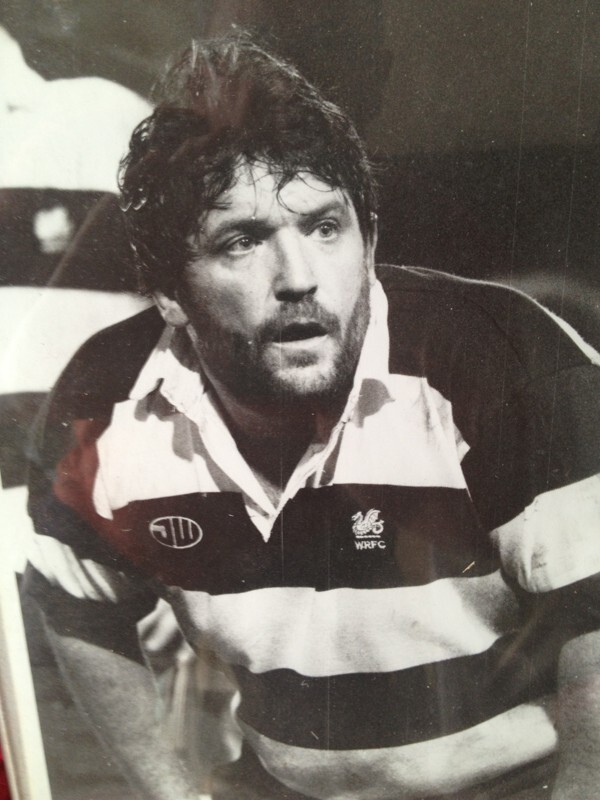 Having made a miraculous physical recovery – again, scars aside – Hart would seek counselling for the myriad of traumas he had picked up along the way. While he did not find a suitable fit, things were looking up nonetheless. Until May of 2019.
"You know, as an ex-prop, I used to get a virus around my face and neck, lovingly called 'scrumpox'," Hart explained. "It's basically a virus that I've had during my playing career and flares up during times of stress or extreme sunlight. I thought I was having it, then I found this tiny pea-shaped, jellylike spot on my neck. I took antivirals and iced my neck like I normally do. But it didn't go."
Weeks of uncertainty, tests and misdiagnoses later, Hart was given the devastating news that he had another form of cancer.
"Long story short, it was in my neck and had actually metastasised from my throat – into my throat and to my lymph node in my neck. So that was quite concerning. In August, I was diagnosed with squamous cell carcinoma [a form of skin cancer]. I had it in my tonsil, my pharyngeal wall, and my tongue.
"It was basically a seven hour operation with my mouth jammed open. Then I started recovery and had 33 bouts of radiotherapy," Hart said. "You've just got to get on with stuff. When they said 'you've got to have 33 bouts', you can't say 'well, no, I won't thanks, I'll have some Lemsip instead'. You go in with a positive attitude and sort of compartmentalise stuff to get through it."
Such a series of unfortunate events could already far too much to handle. But Hart, who likened radiotherapy on his neck to "being really sunburned then going to lay in the sun for an hour to get burnt again", reiterated that the physical repercussions were just the tip of the iceberg.
"The whole journey really is more of a mental one. I mean, it was painful physically and I still carry that pain. I've got a restricted jaw and a constantly dry mouth because they took my right salivary glands. Sleeping has changed and I have to drink more so I have to get up to pee more. It is what it is.
"When I was diagnosed, Gaz recommended I used the Cancer Fund's therapist, which I did. It changed my life. I mean, in probably half a dozen sessions. And I'm talking about going back to 2012 with all that anxiety I've carried. You go down this dark rabbit hole. At 4 o'clock in the morning, you wake up and got a pain in your chest. Late at night when it's dark, you're in bed thinking 's***, I'm having a heart attack'. I used to think that most nights. You don't sleep well."
Hart has since discovered it was an intolerance to certain foods after his stomach was affected by constant antibiotic top-ups. Regardless, he underlined the need to shed light on these doubts and fears.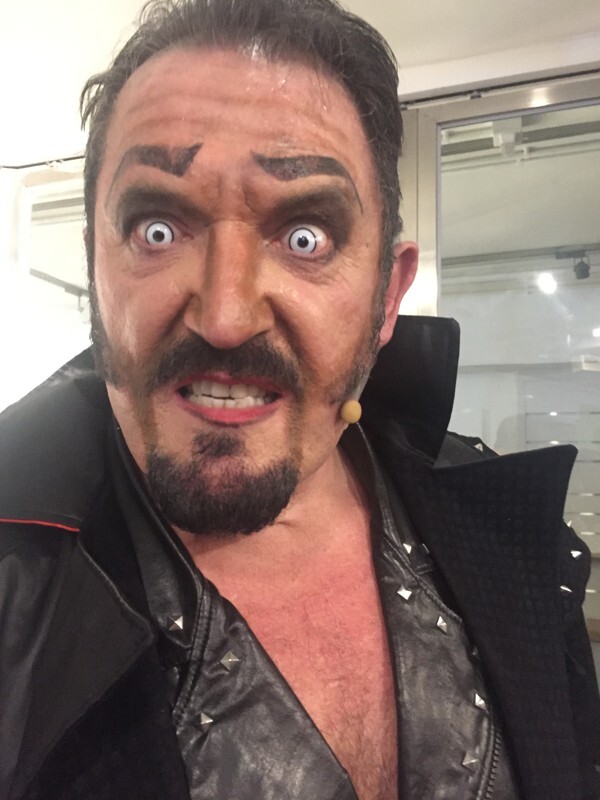 "You've got to be open. You've just got to talk to people. The therapist I saw was just a miracle worker – absolutely brilliant. One of the reasons he said I did so well was because I'm very open and happy to share my experiences. And that helped my healing. I no longer have that level of anxiety. I've stopped seeing him now. I was amazed that he managed to reduce my anxiety to 0.
"I'm not ashamed to say I just bawled my eyes out every session I went. I brought up stuff from being a child. You just feel liberated after doing it, sort of like cleansing your soul. I'm not being over-the-top, and I'm not religious at all."
The life-changing experience has given Hart new-found perspective and he has vowed to return the favour by organising a large-scale Strive for a Cure charity walk next year. Meanwhile, he urges other men to follow his lead.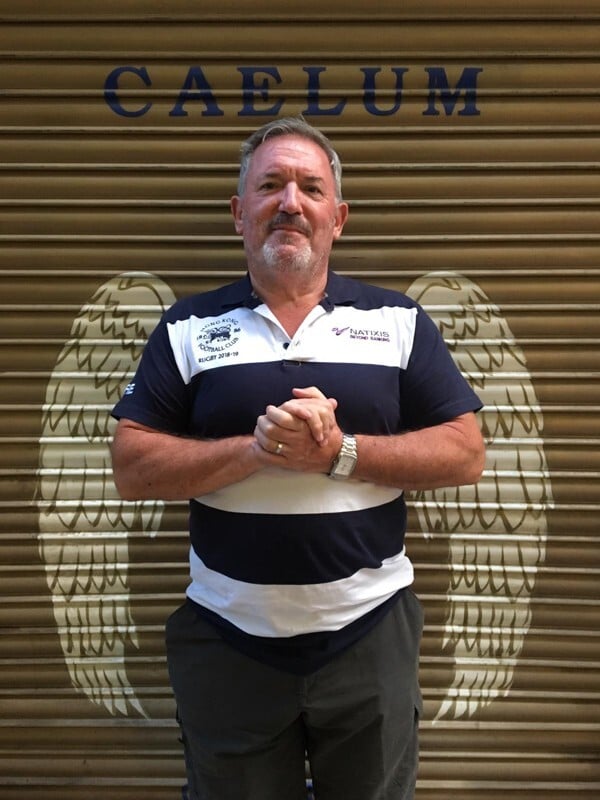 "The problem with anxiety is that it gets you down and for a long time you can't find a way back up. You just spiral down, it's bloody awful. You feel desperately alone and don't want to talk about it because you think of yourself as a guy – 'am I being weak? Am I coming across right? Do I need to say all this? Is it important enough?' It is. It's really important," he said, adding that "ironically, having this cancer has made me refocus and may have saved my life".
Having eventually been told there are "no signs of cancer" in his body, Hart had huge praise for the surrounding medical staff. But what did he have to say to men who still consider themselves too "tough" to seek advice or treatment?
"You're just bloody stupid. Really. I mean, there's no point being a macho guy. Just go and see, just check it out. The other thing is they think they're wasting someone's time. Well, rather that because time is really important. If you catch it early, chances of you being cured are exponentially different. You'll find that everybody is so supportive – your friends, family and medical professionals. You're not wasting anyone's time." he said.
For others, receiving a devastating cancer diagnosis can also help put things into perspective. James "Swatts" Swatton, who pit-stopped in Hong Kong 11 years ago to make up the numbers for a Hong Kong Typhoons' weekend game and ended up staying for good. He became chairman of "The Phoons" from 2011-18 and is still active in the rugby community.
"Pretty much a year ago, I suspected I had testicular cancer. To the particularly younger blokes, I basically had achy balls. It was one of those days where you wake up particularly hungover and I was aching all over. I had this persistent ache and, typically, ignored it. Eventually I got myself looked at and, after further tests, I actually had cancer marks in my blood and also a three-centimetre tumour on my left testicle" recounted the 33-year-old Swatton, who works for Bupa and is president of Round Tables Hong Kong, part of an international organisation raising funds to distribute to charities. This year, much of the focus is on mental health.
Swatton's cancer was much more aggressive and he was whisked away for CAT scans before immediately undergoing surgery. The process took just over a week but treatment certainly was not easy.
"After the surgery, a biopsy showed that cells were growing that shouldn't be. I had one round of preventive chemotherapy. It was stage 1, so they caught it really early," Swatton said.
"The key takeaways were that the average age of diagnosis for testicular cancer is 31. A lot younger than you think, right? I was 32 at the time.
"The second is that [testicular cancer] is very treatable so if you catch it early, you have a 98 per cent survival rate or thereabouts. It's a useful thing for friends and community to get checked out because cancer isn't just something that happens to older people. The quicker you get yourself checked, the better chance you have at tackling it."
The outcome, while a success, made Swatton re-prioritise his life. He had spent the better part of the previous year trying to overcome his own mental conflicts.
"It was obviously a little bit of a shock, but I had quite a challenging year anyway, particularly from a mental health perspective," he said. "I was at a really stressful job and was struggling with anxiety and depression a little bit. So actually, the diagnosis put a lot of things back into perspective. It was a thing that I could take control of as much as I could and work through in a methodical way.
"Another thing was to have a bit of a giggle with it wherever possible. There were a few highlights: one was creating a Spotify playlist before I went into surgery called 'Uno Bal', which started with Spice Girls' Two Become One and all other one-ball related songs I could think of with a few mates. Humour is always a useful tool for all things."
Having likewise made a full recovery – pending a check-up this month – Swatton is devoting much of his time to combating that irrational reluctance to speaking up about health issues, be they physical or mental.
"I never really broadcasted my situation. Obviously my friends and family were aware of it, but I'm keen to get more people aware of it. I've had many people come up to me and talk about their balls, but if that's what comes of it from my friends, family and community, then happy days," he said.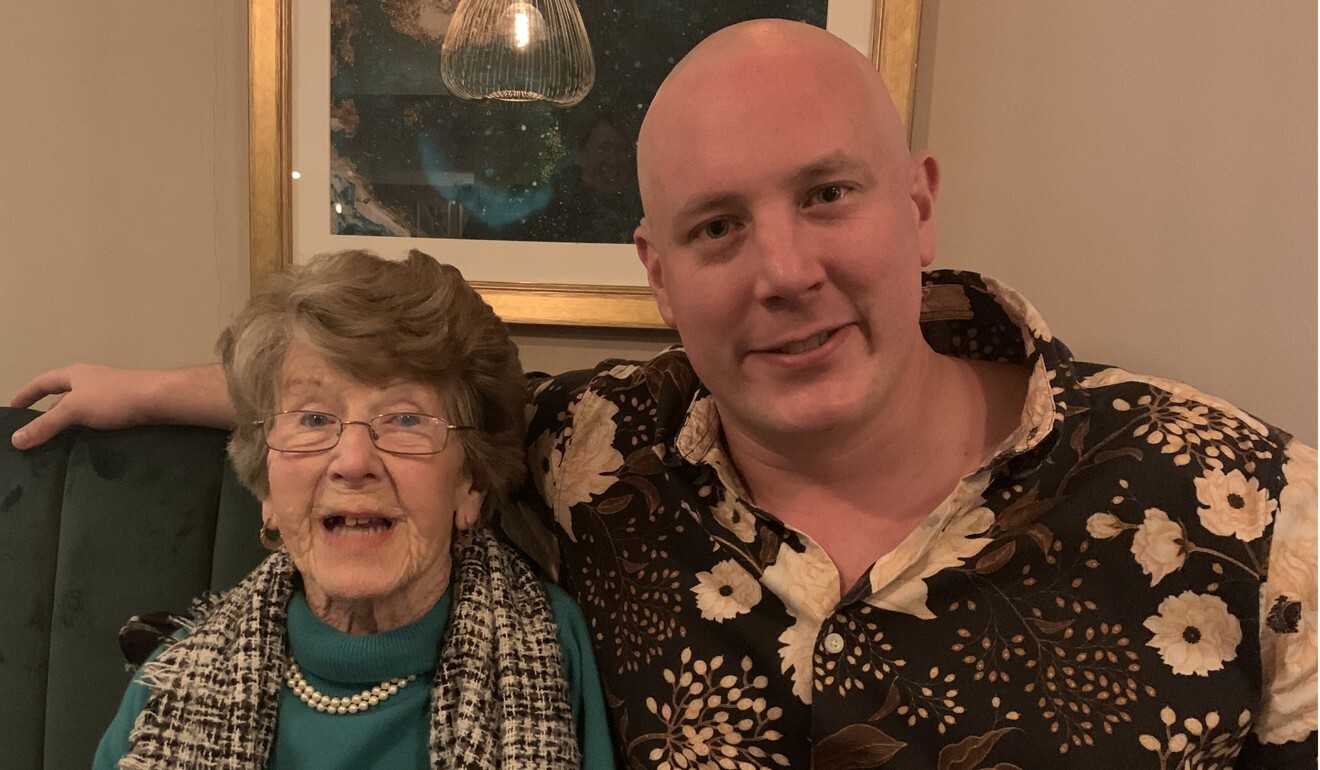 "A lot of people have had incredibly negative experiences with cancer and the word alone sometimes sparks fear and those elements of emotions, but we're blessed with the medicine there is today and treatment in a place like Hong Kong. It doesn't necessarily have to be a horrific experience," he added, joking that he "wouldn't necessarily recommend chemo".
"Probably with both cancer and mental health challenges, the quicker you take action or acknowledge the reality of it, the more effectively you can tackle it. That stigma is just incredibly unhelpful in people taking on these very real, scary challenges. If we can change the stigma and mindset, it will only help in understanding their own situations. They are not alone for both either – that was a very big eye-opener as well for me."
And to those "traditional", hard-nosed men who may still cringe at the idea of speaking up about their difficulties, Swatton had a concise message to perhaps put their own lives into perspective: "The question I get most asked is, 'how do you tell?' Because blokes want to know, 'have I got the exact same symptoms?' That's how blokes work. 'Do I need to worry about it? OK, cool.'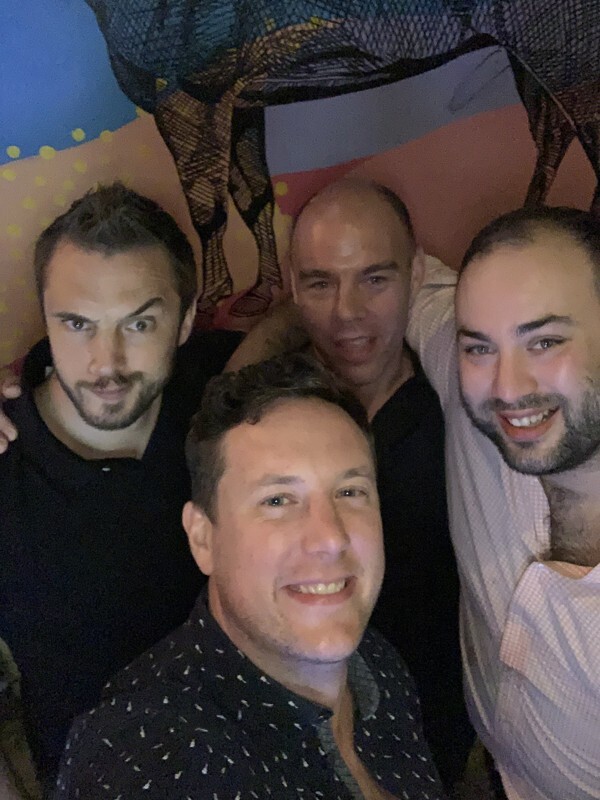 "All I would say is if you notice any change or any ache that is a little bit unusual, just go and get it checked out. You're much, much better off having that peace of mind. And if there is anything, then potentially catching it early instead of worrying about what it could be or ignoring it.
"I have heard people have similar experiences where they could have caught it early, they left it and ignored it, and it became a stage 4 situation versus a stage one. The difference could be life-changing."