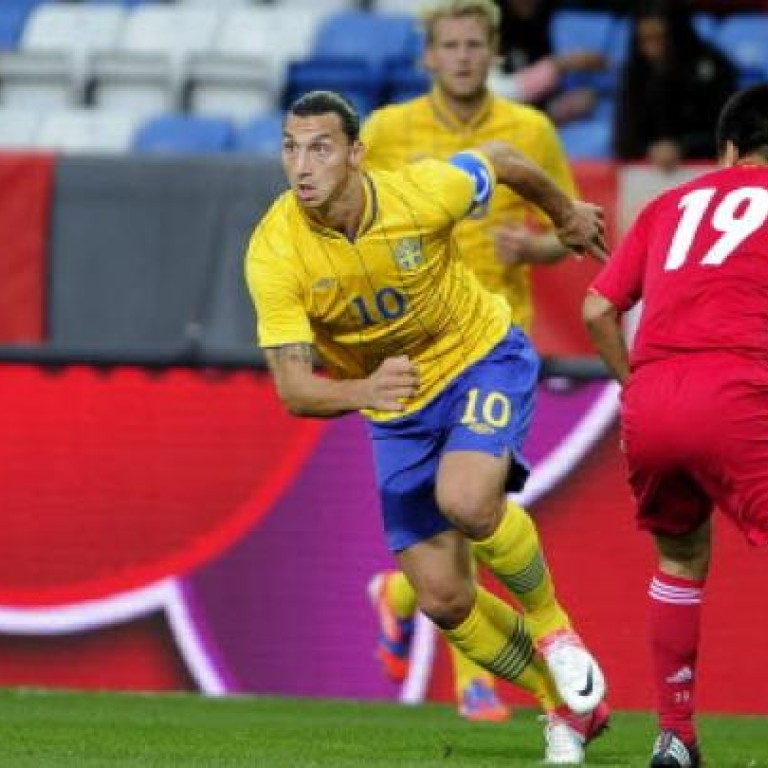 Elmander on target as lacklustre Sweden beat China
Sweden beat China 1-0 on Thursday in a lacklustre warm-up match that saw Zlatan Ibrahimovic sit out the second half ahead of the hosts' World Cup qualifier against Kazakhstan next week.
The game's only goal came right at the start of the second half, when Sweden's Ola Toivonen set up Johan Elmander who easily slipped the ball past China's keeper Dalei Wang.
Playing in a near-empty Olympia Stadium in Helsingborg in southern Sweden, both teams appeared to lack energy and motivation in the first half.
Sweden in particular failed to take advantage of a few good chances and Paris Saint Germain striker Ibrahimovic hit the post. But the Swedish captain took no chances with his bruised right foot and sat out the second half with an ice pack.
He suffered a bruise in mid-August when he was kicked during the French Ligue 1 opener against Lorient and has been bothered by it since.
Ibrahimovic, 31, has scored 33 goals in 81 matches for Sweden and sat out a friendly against Brazil last month because of his foot woes.
Prior to Thursday's match against China, Swedish coach Erik Hamren had made it clear that his priority was to have Ibrahimovic game-ready for Sweden's all-important qualifier against Kazakhstan on September 11.
The Scandinavian country faces off in Group C against Germany, Ireland, Austria, Kazakhstan and the Faroe Islands.