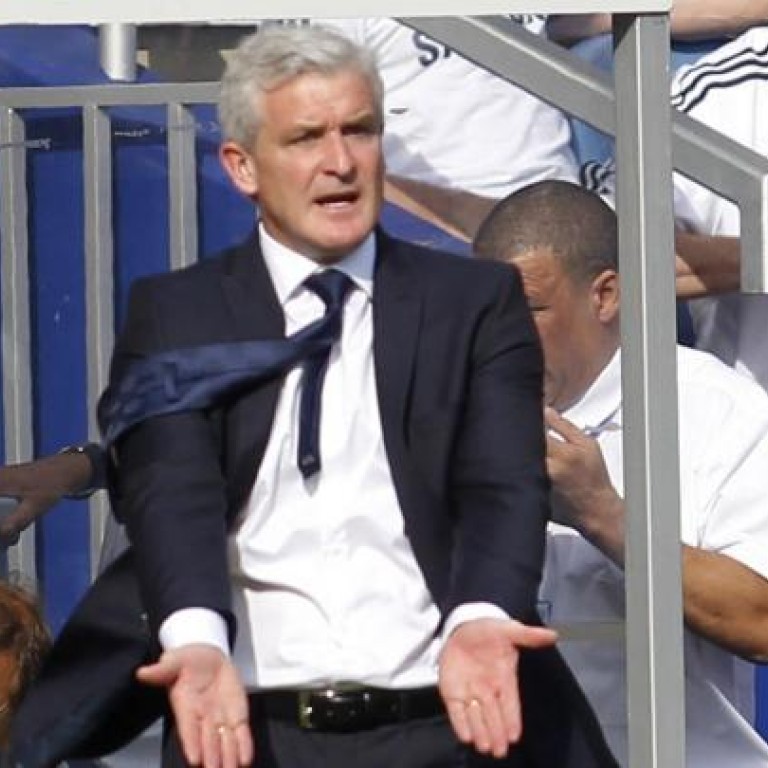 Hughes calls for handshake ban after Ferdinand snubs Terry and Cole
Mark Hughes called for an end to the pre-match handshake after Anton Ferdinand snubbed John Terry and Ashley Cole ahead of QPR's 0-0 draw against Chelsea.
The decision to go ahead with the handshake had been taken by the Premier League before the match despite the rift that dates back to last October when Chelsea captain Terry was accused of racially abusing QPR centre-back Ferdinand.
England defender Terry has been cleared of criminal charges relating to the matter but still faces a Football Association charge over the incident.
The fractured relationship between the players was clear to see at Loftus Road on Saturday when Ferdinand ignored Terry and Cole, who appeared as a character witness in court for his club captain, while Ferdinand's teammate Park Ji-sung also rejected Terry's hand.
Hughes believes the ugly pre-match events reinforce the view that it is time to abandon the traditional greeting.
"You can't get too misty-eyed about the old days and how it used to be, a lot of things have moved on for the better. But I'm not sure about this," Hughes said.
"I've got the utmost respect for the FA's 'Respect' campaign and I think it has done great work, it's something that should be embraced and we all do at QPR.
"But this just causes more problems than it solves and I don't think that was the intention when it was introduced."
Chelsea manager Roberto Di Matteo was pleased with the way Terry and the rest of his team maintained their focus during the scoreless draw.
"We offered [to shake hands] and we have done our part and if other people feel differently that's not our problem," Di Matteo said.
"Our players didn't have a problem with the focus. They were very concentrated and on another day we could have scored. We handled it very well, we were very professional."
This article appeared in the South China Morning Post print edition as: Time to scrap handshake, says Hughes