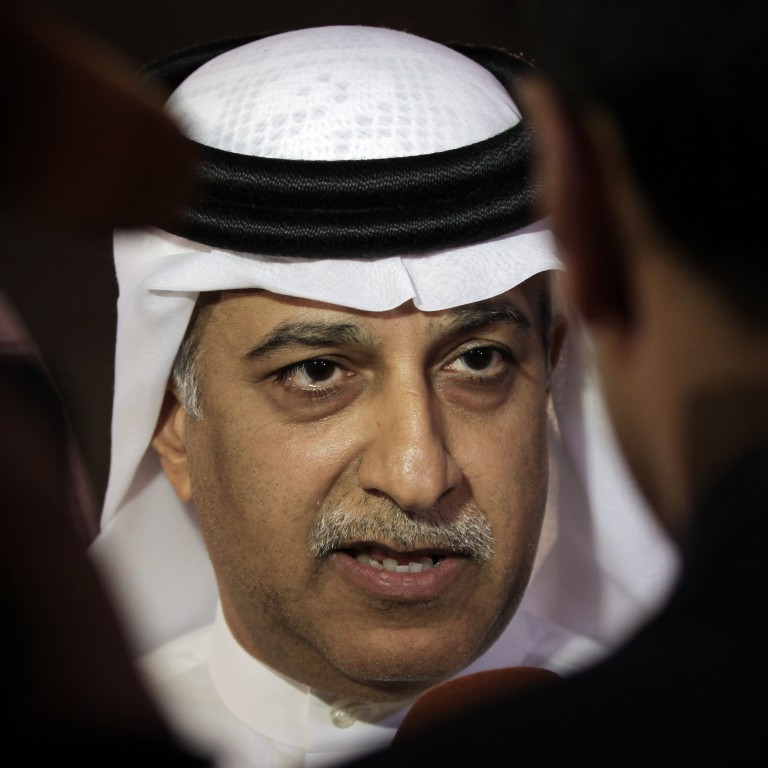 Bahrain's Sheikh Salman crushes rivals in AFC vote
Bahrain royal Sheikh Salman bin Ebrahim Al Khalifa became scandal-hit Asian football's new leader today with a crushing election win following a campaign filled with intrigue and controversy.
The sheikh, who has faced claims of outside interference and even rights abuses, won 33 of the 46 votes to become president of the Asian Football Confederation (AFC), replacing disgraced ex-leader Mohamed bin Hammam.
With Yousef Al Serkal of the UAE and Thailand's Worawi Makudi gathering just six and seven votes respectively, it was a landslide victory for the Bahraini FA chief who will now complete Bin Hammam's current term, which finishes in 2015.
"My mission is to reunite our confederation. My mission is to lead our family towards a future of growth and prosperity, a future based on good governance and integrity," Sheikh Salman said.
"Today, the Asian football family is at a crossroads. Today we have the power to erase a chapter in our history," he said.
Sheikh Salman was referring to the spectacular demise of Qatar's Bin Hammam, who challenged for the Fifa presidency but was accused of vote-buying and then of financial wrongdoing in office. He stepped down last year.
The presidential election result was greeted by loud celebratory cheers and shouts in Arabic from the floor after a speedy process which was carried out at a plush hotel in Kuala Lumpur.
However, Asian football appears to have a long way to travel towards transparency after the build-up to the vote was dominated by claim and counter-claim of meddling by outside powers.
The powerful Olympic Council of Asia was accused of lobbying on behalf of Sheikh Salman, and Fifa expressed concern over allegations that Bin Hammam had also been active behind the scenes, despite his ban from football activities.
Former Saudi Arabian candidate Hafez Ibrahim Al Medlej, who withdrew from the race late on Wednesday, also suggested Fifa had brought its influence to bear on the process.
Meanwhile, human rights groups accused Sheikh Salman of leading a purge of players and officials during Bahrain's violent crackdown on pro-democracy protests in 2011, and urged Fifa to block his candidacy.
Sheikh Salman also beat out Qatar's Hassan Al Thawadi for a seat on Fifa's executive committee.