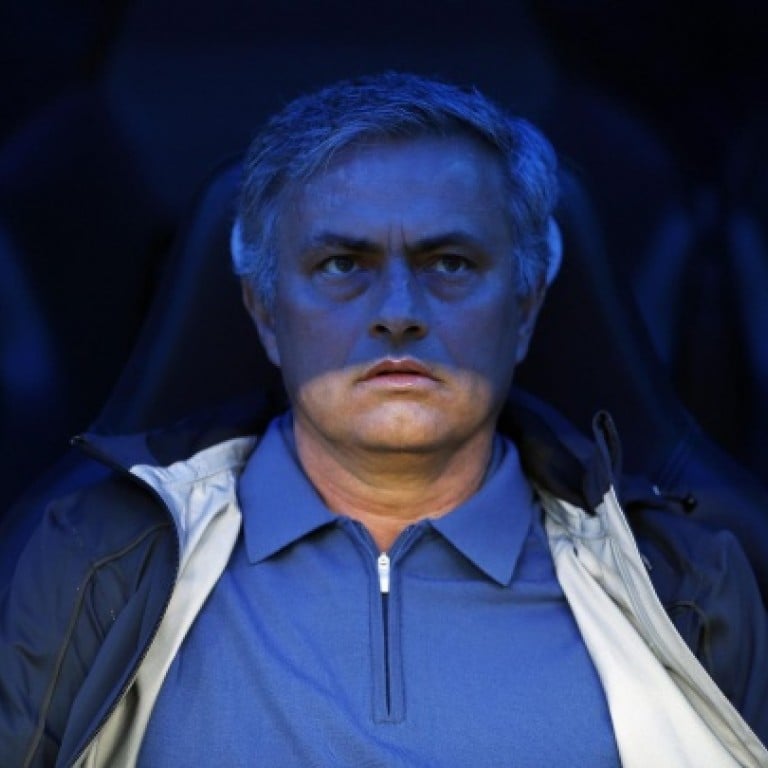 Mourinho fires back at 'sore loser' Pepe
Real Madrid boss believes blast about need to respect Casillas is really connected to defender's loss of first-team spot to talented youngster
Real Madrid boss Jose Mourinho, likely to return to former club Chelsea, has hit back at his own player Pepe after the defender said the manager ought to have more respect for club captain and goalkeeper Iker Casillas.
Mourinho had said last Friday that his principal regret during his three-year stay in Madrid was not signing his current first-choice goalkeeper Diego Lopez at the end of his first season.
Those words were then described as "not the most adequate" by Pepe on Saturday after Madrid's 4-3 win over Valladolid and he went on to describe Casillas as an "institution in this club and in Spain".
However, Mourinho believes Pepe's rebellion is purely because the defender has lost his first-team place to 19-year-old French centre-back Raphael Varane.
"It is very easy to analyse the Pepe thing. His problem has a name, and it is Raphael Varane," Mourinho said yesterday.
"It is not easy for a 31-year-old man with experience to be run over by a 19-year-old kid. And he is a fantastic kid. I have had the courage to play a kid. The problem is simple, Pepe's life has changed.
"He was an indisputable starter and he no longer is. It is one of my few decisions that isn't discussed in public because all my decisions are discussed in public.
"I perfectly understand the frustration of Pepe that has translated into the words that he has said. Things are very clear. I don't have problems with him. I understand that it is not an easy situation, but I have to try to be honest and I think that very few don't believe that the future of Madrid is Varane and Sergio Ramos."
The former Chelsea boss also returned to the topic of his decision to continue with Lopez in goal ahead of Casillas since the latter returned from a hand injury more than a month ago.
And Mourinho bit back at Barcelona midfielder Andres Iniesta's claim that it was hard to understand Casillas' situation at Real Madrid.
"Iniesta ought to be worried about his team and why they have done what they have done in the [Champions League] semi-finals [losing 7-0 to Bayern Munich on aggregate] without [Lionel] Messi.
"My message so that you understand: I am a football coach, they contracted me to be a coach. A coach has responsibilities, among them to choose who plays.
"I don't toss a coin to decide who plays. I do it thinking, discussing, analysing, studying for many hours my decisions, watching games, trying to come to an agreement in my head.
"I like Diego Lopez as a goalkeeper more than Iker Casillas. I like a goalkeeper who plays well with his feet, who dominates the aerial space and is a phenomenon in goal."
The latest clashes between the 50-year-old Portuguese and members of the Real squad seem to suggest that Mourinho is almost certain to leave the Bernabeu come the end of the season with a likely return to his former job at Stamford Bridge.
Chelsea interim manager Rafael Benitez yesterday reiterated he would be leaving Stamford Bridge as planned at the end of the season having signed a short-term contract to take charge in November following the sacking of Roberto di Matteo.
Mourinho, who left the London club in September 2007 after three years in charge at Chelsea, has been strongly linked with a return to his former side.
"The next year there will be another manager," said Benitez. "I think everybody knows who will be here," the Spaniard added in a clear reference to Mourinho.
This article appeared in the South China Morning Post print edition as: Mourinho fires back at 'sore loser' Pepe