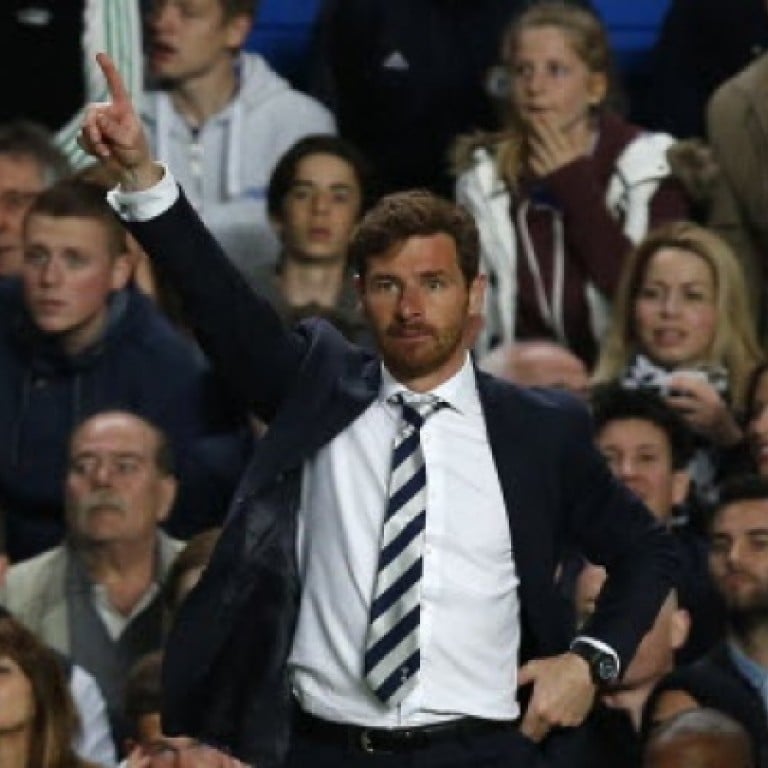 Villas-Boas prays for luck in top-four chase
Tottenham Hotspur manager Andre Villas-Boas remains upbeat about his side's chances of Champions League qualification, despite their destiny no longer being in their hands after the 2-2 draw with Chelsea.
Wednesday's gripping encounter at Stamford Bridge left Spurs just below the Champions League qualifying places, a point behind fourth-place Arsenal and three points shy of Chelsea with two games to play.
It means Spurs need the teams above them to drop points if they are to creep into the top four, but Villas-Boas applauded his team's desire to secure qualification.
"There was a great example of Tottenham's ambition and determination tonight [Wednesday] when the players picked the ball out of the net after we scored for 2-2," he said.
"It shows how much we want to be there. Hopefully we'll be rewarded by qualifying.
"We don't just depend on ourselves anymore. Our destiny is not in our hands. What we have to do is win our next two matches and see if anyone can slip up and change our position."
With Arsenal not in action until they host FA Cup finalists Wigan Athletic on Tuesday, Spurs can move into the top four by winning at Stoke City on Sunday, 24 hours after Chelsea visit Aston Villa.
"The next fixture is decisive for everyone," said Villas-Boas.
"Arsenal have had all this time to rest [10 days], which can or can't be an advantage. It won't be an advantage for Wigan to play after the cup final [against Manchester City on Saturday], but that's the reality of the fixtures.
"Chelsea have a difficult game at Aston Villa, we have an extremely difficult game at Stoke, but everything can happen."
Chelsea twice took the lead in the first half against Spurs at Stamford Bridge, through Oscar and then Ramires, only to be pegged back on both occasions.
Emmanuel Adebayor was Spurs' saviour, cancelling out Oscar's early opener with a glorious run and shot, and then creating substitute Gylfi Sigurdsson's 80th-minute equaliser with a brilliant, instinctive flick.
The Togolese striker has had a less than convincing season, having scored only three times in the league prior to Wednesday's game, but Villas-Boas was full of praise for his contribution.
"Adebayor was absolutely outstanding," said the former Chelsea manager.
"He's been struggling with a knee injury, so you have to commend him for putting in such a great performance. He fully deserved to be man of the match."
Chelsea's bid to secure a top-four finish is complicated by next week's Europa League final against Benfica in Amsterdam, but interim manager Rafael Benitez insists there is sufficient depth in his squad to cope.
"We are managing the squad quite well, but the tempo tonight was too high," said the Spaniard, who steps down at the end of the season.
"It was a massive game for both teams and we needed to work hard. We worked hard in the first half and Spurs worked hard in the second half. But we can manage the squad."
Benitez took issue with a reporter who demanded to know why he had not made more attacking substitutions when Chelsea led 2-1, saying: "Maybe I have another idea. My opinion is I was doing what I have to do.
"Sometimes it works, sometimes it doesn't. In Spain we say it's easy to see the bulls from the fence."
Villas-Boas paid an eloquent tribute to Alex Ferguson, who announced his retirement as Manchester United manager on Wednesday, calling the news "a great surprise and a great sadness" and praising the Scot's "human values".
Benitez, who has long endured frosty relations with Ferguson, was less effusive, but he did wish his old foe a happy retirement.
"I like to challenge and compete against him, but now he's retired, I wish him health and I hope he can enjoy retirement," said the former Liverpool manager.
"I think he'll enjoy football in a different way. I don't mind having a conversation with him after football."