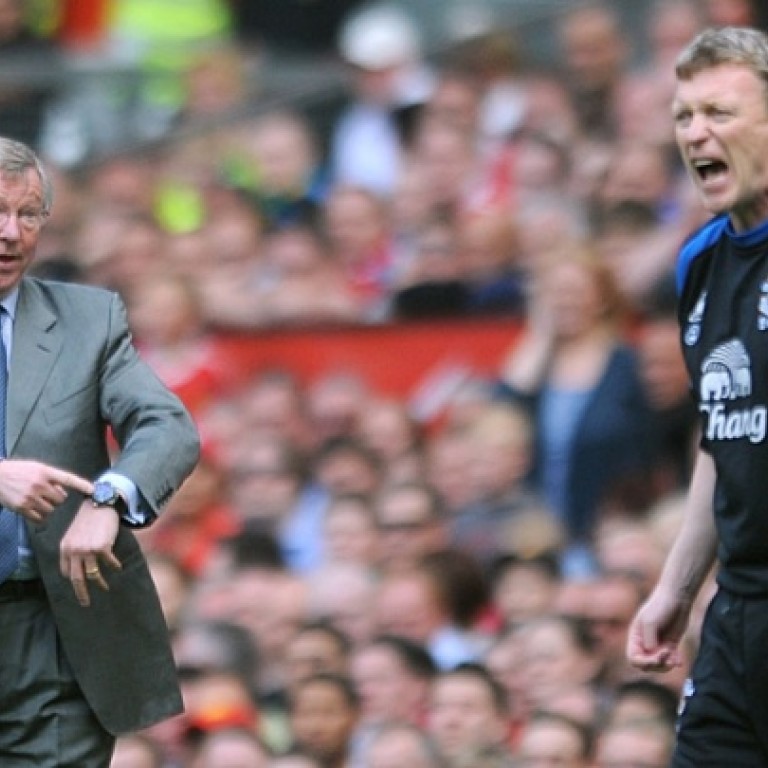 Tears in prospect as Fergie and Moyes say farewell
As United legend bids goodbye, Everton boss who will be replacing him at Old Trafford will be in charge at Goodison Park for the last time
Alex Ferguson and David Moyes will find their reputations as two of the Premier League's tough guys put to the test today as the men at the centre of a remarkable week prepare to make tear-stained farewells to Manchester United and Everton.
Just seven days ago it was hard to imagine that United's apparently irrelevant final home game of the season against Swansea and Everton's mundane Goodison Park fixture against West Ham would captivate millions across the globe rather than just the clubs' supporters.
But Ferguson's sensational announcement on Wednesday that he would retire as United manager at the end of the season after 261/2 years in charge at Old Trafford and the subsequent appointment of Everton boss Moyes as his replacement on Thursday changed all that.
Now the world will be watching as Ferguson takes charge of United at Old Trafford for the last time, while Moyes will also be under the microscope ahead of his official move to Manchester on July 1.
Both matches promise to be emotional occasions despite the hard-nosed reputations of the managers who played the headline roles in this week's dramatic events.
Ferguson is one of the last true old-school managers capable of blistering the walls with his infamous "hairdryer" rants at under-performing players, but in the ferociously competitive Moyes he has a willing apprentice. How Ferguson and Moyes react to the tributes and praise sure to be directed their way by grateful fans today will be one of the fascinating sub-plots of what promises to be a memorable weekend.
Ferguson traditionally gives a speech on the pitch after the final whistle of his team's last home game of the season and this one promises to be charged with electricity as he exits the Theatre of Dreams for the last time.
"The decision to retire is one that I have thought a great deal about and one that I have not taken lightly. It is the right time," Ferguson said when announcing his shock decision.
While Moyes cannot match Ferguson's tally of silverware, his contribution to Everton during 11 years in charge at Goodison should not be underestimated. On a limited budget, he has managed to put an end to Everton's battles with relegation and established the team in the top half of the table, turning them into serious contenders for European football as well as reaching the 2009 FA Cup final.
Moyes hinted at the emotion he will feel today when he acknowledged it took a club of United's global power to persuade him to finally leave Everton.
"It was tough because [Everton chairman] Bill Kenwright has been such a guide to me. He gave me the job and I have great respect for him," Moyes said.
"My contract was running out but if you'd have pushed me I'd have said my mind was swaying on staying at Everton.
"But Bill totally understood that and knew where things were going."
This article appeared in the South China Morning Post print edition as: Tears loom as Fergie, Moyes say farewell