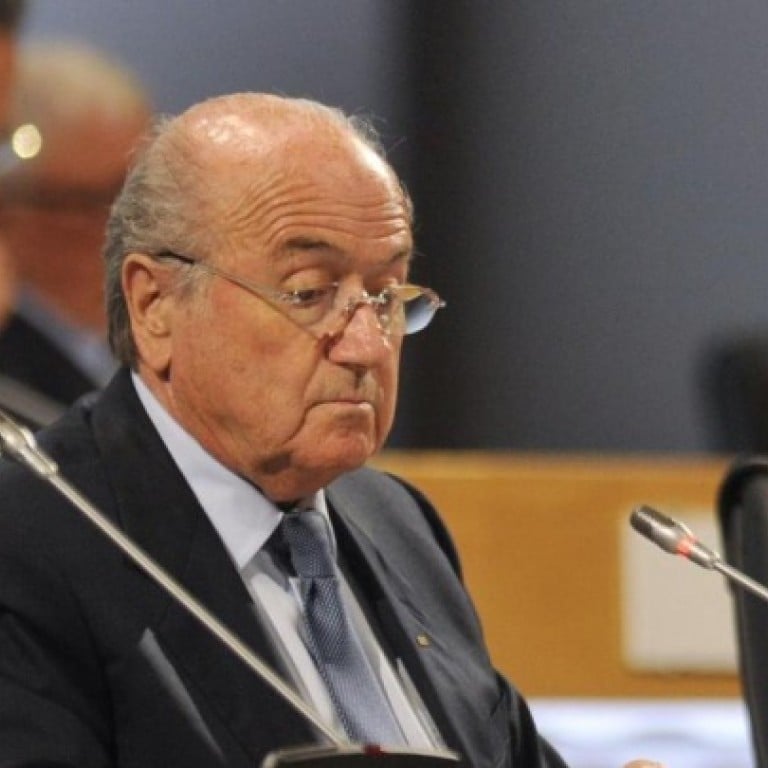 Fifa adopts resolution to toughen sanctions in bid to curb racism
Congress delegates overwhelmingly favour resolution to aggressively tackle racial abuse
Fifa's Congress in Mauritius yesterday adopted a resolution that will lead to tougher sanctions in cases of racism, including points deductions and even relegation for repeat offenders.
The soccer congress voted overwhelmingly in favour of the resolution, with 204 votes for and just one against.
"For a first infraction or a minor infraction, a warning, fine and/or ordering to play games behind closed doors should be sufficient punishment," read a text put together by a Fifa task force against racism.
"For a repeat offence or a serious infraction, the deduction of points, exclusion from a competition or relegation are the recommended punishments," added the resolution.
"Any person [player, official, referee etc …] committing an infraction should be suspended for at least five matches, including being banned from entering a stadium."
The sport's image has been tainted by several high-profile incidences of racism in the recent past, from Liverpool striker Luis Suarez's abuse of Manchester United's Patrice Evra in October 2011 to AC Milan midfielder Kevin-Prince Boateng's decision to walk off the field following abuse from the stands during a friendly game in January this year.
Fifa president Sepp Blatter urged the congress to "send a strong signal to the racists that their time is up".
"There have been despicable events this year that have cast a long shadow over football and the rest of society," he said. "I am speaking of the politics of hate - racism, ignorance, discrimination, intolerance, small-minded prejudice. That uncivilised, immoral and self-destructive force that we all detest."
In other changes, Burundi's Lydia Nsekera made history when she became the first woman to be elected to Fifa's executive committee for a full term.
Nsekera was voted in for a full four-year term, while two other women, Moya Dodd of Australia and Sonia Bien-Aime of the Turks and Caicos Islands, were co-opted on for one year.
Nsekera was the first woman to be co-opted on for a year at the 2012 congress in Budapest.
Now there will be three women on the executive committee, compared to none two years ago.
"One woman was co-opted on to the executive committee last year for one year, and now a woman has been officially elected on to the executive committee, with two others co-opted. It has taken us 109 years to get this far," said Blatter.
In his presidential address to delegates from 208 of the world governing body's 209 members at the 63rd Fifa Congress, Blatter said the reform process started two years ago had changed the organisation, but the modifications and fights against racism and the scourge of match-fixing went on.
"We have been through a difficult time. It has been a test for the world of football and for those who live in it," the 77-year-old Swiss said. "As the captain, I am pleased to say we have weathered the storm.
"We have emerged from the troubled waters stronger and now we can look forwards to the future and waters as calm as the beautiful sea around us in Mauritius, and I think the boat can now go slowly into the harbour."
This article appeared in the South China Morning Post print edition as: Fifa votes for tougher sanctions to curb racism