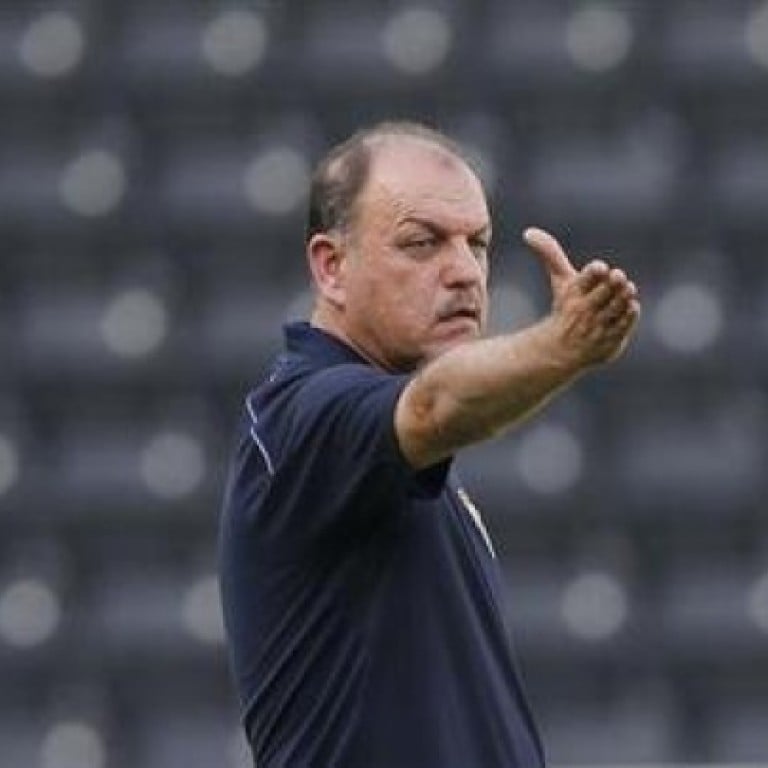 Jordan seek explanation after coach detained
The Jordanian FA will seek clarification from Australian soccer's governing body after their coach, Adnan Hamad, was detained at Melbourne Airport for more than four hours by immigration officials.
The JFA said their embassy had to intervene to help with the coach's entry into the country on Wednesday when the team arrived from New Zealand to prepare for their next year World Cup qualifier against the Socceroos next week.
The two countries had signed an agreement before World Cup qualifiers to appoint a local representative to meet visiting teams at the airport to help with any logistical delays, the JFA said.
"The Jordanian football association had completed all the entry procedures for the entire members of the delegation in accordance with the diplomatic methods and obtained the formal visas to enter Australia to all members of the delegation," the FA said in a statement on their
website
.
"The Jordanian football association will ask for official clarifications from the Australian football association and notify the international federation, Fifa, on the matter."
Football Federation Australia said they had sent a liaison officer and a security officer to meet the Jordanian delegation.
"FFA regrets any inconvenience caused, but the operations of Australian Customs is not a matter over which FFA has control," an FFA spokesman said in a statement.
"We respect the right of Customs to carry out its lawful duties as it sees fit."
Jordan and Australia are locked on seven points in Group B of the final round of Asian qualifying for the next year World Cup finals in Brazil, with the Socceroos in third spot on goal difference.
Japan (14 points) have already claimed one of the two automatic qualifying sports for the finals with second-placed Oman on nine points, though they have played one more game than Australia and Jordan.
The team finishing third in the five-team group can still qualify for Brazil, but must win a two-legged playoff against the equivalent finisher in Group A before another playoff against the fifth-placed team in South America.