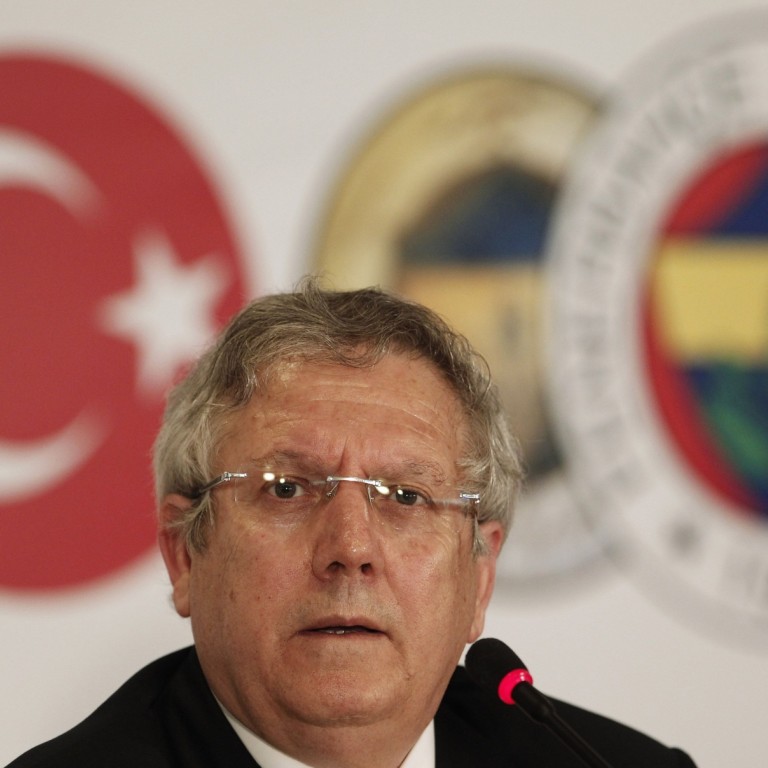 Fenerbahce claims interim court victory over Uefa
Fenerbahce will enter the Champions League on Friday despite its Uefa ban for match-fixing after winning an emergency ruling from the Court of Arbitration for Sport.
The Turkish club said in a statement to the Istanbul stock exchange on Thursday it was cleared to take part in the third qualifying round draw.
"The execution of the two-year ban from Uefa competitions given to our club by the Uefa [appeal] committee has been suspended by CAS," Fenerbahce said.
CAS, which registered the Istanbul club's appeal against Uefa on Wednesday, said all parties agreed to freeze sanctions until the full appeal verdict.
"It is anticipated that hearings will take place in August with a final decision being issued before August 28," the court said in a statement.
That schedule gives CAS until the eve of the Champions League draw in Monaco - though Fenerbahce needs to beat two opponents to reach that elite 32-team stage alongside the likes of Barcelona, Real Madrid, Manchester United and Bayern Munich.
"This struggle will continue until the end and both the whole of Turkey and the world will see that Fenerbahce is in the right," president Aziz Yildirim told the club's television station.
The case continues fallout from a widespread match-fixing scandal which has rocked Turkish football for two years, and brought Prime Minister Recep Tayyip Erdogan - a Fenerbahce fan - into the politics of Uefa and the Turkish Football Federation.
Uefa expelled Fenerbahce from its competitions last month after judging that club officials fixed matches to win the 2011 Turkish league title. Uefa rules bar clubs if they are connected to fixing matches played since April 2007.
Fenerbahce finished runner-up in the Turkish Super League last season to earn a preliminary-round place. League champion Galatasaray will advance direct to the group stage, which is worth at least US$13.09 million in Uefa prize money and television rights payments to each Turkish club advancing.
Still, Fenerbahce could yet be removed from Europe's signature club competition even after playing matches.
In August 2011, the Turkish federation - reportedly under pressure from Uefa - withdrew Fenerbahce the day before the Monaco draw. Then, runner-up Trabzonspor was restored by Uefa into the group stage even though it had already been eliminated in the qualifying rounds.
Fenerbahce officials, including Yildirim, deny wrongdoing and are appealing their criminal convictions in national courts.
In a second case Thursday, CAS cleared Beziktas to enter the Europa League draw ahead of its full appeal hearing next month against expulsion. Uefa ruled that Beziktas officials helped fix the team's 2011 Turkish Cup final win.