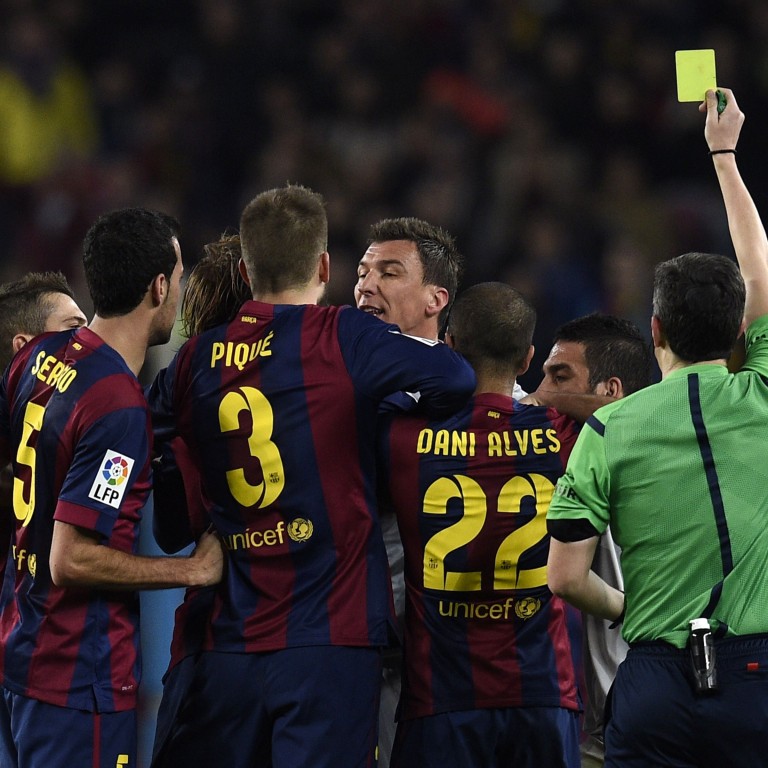 Opinion
The Rational Ref
by William Lai
The Rational Ref
by William Lai
Spare the rod and you will spoil the players
Grown men throwing tantrums should be treated like children
Grown men behaving badly have only themselves to blame. Players and coaches can have no complaints if referees treat them like naughty children.
Pundit Martin Keown recently revealed his true feelings about referees, and in particular Premiership referee Phil Dowd, when saying: "Whenever he booked me he would flash the card so quickly it felt he was about to punch me. Dowd treats players like little boys and can inflame and aggravate situations. He really used to wind me up."
The former Arsenal and England central defender should take a long, hard look in the mirror to understand why top referees treated him so.
Keown was one of the most annoying, brazen and childish defenders. He regularly directed his ire at opponents and referees to get the slightest advantage.
"At Arsenal we had all sorts of little psychological ploys to gain an advantage," he admitted. "Before kick-off we would never come out of the dressing room at Highbury until the opposition were waiting for us in the tunnel. We are Arsenal, we decide when we come out."
Actually, it is the referee who decides when both teams must come out. So they should not be surprised they are treated like spoiled brats.
It is this attitude and immaturity that influences referees. Dowd is an experienced, honest and no-nonsense type. As good parents know, when children step out of line they need to be disciplined. Dowd does this effectively, and gives as good as he gets when players start mouthing off. More referees should be like him. The only reason Keown felt "wound up" is because he could not get his own way.
Keown added: "In matches against Manchester United I would deliberately shield the officials as they came off the pitch at half-time so that Sir Alex Ferguson could not get to them. In games of this magnitude, you will seize upon any little advantage."
Keown may claim he was "protecting" match officials from the other team, but in truth he was also getting in their ear.
The best example of Keown throwing his toys was the infamous incident with striker Ruud van Nistelrooy in 2003. Arsenal players were outraged when United were awarded a penalty towards the end and when Van Nistelrooy's penalty was saved, Keown was like a wild-eyed, crazed monkey waving his arms and jumping around the Dutchman. Keown received a three-match ban and was fined £20,000 (HK$235,000). Arsenal were fined £275,000.
The FA sends the message it is unacceptable for players to abuse opposing players, but when players and coaches abuse officials the FA might only occasionally dish out a paltry fine of £10,000. To nip such childish behaviour in the bud, the FA must send a stern message.
Referees are rather like teachers trying to manage and monitor schoolchildren. There should automatically be respect for teachers and their authority, and whenever children misbehave and break the rules they will be disciplined.
Imagine schoolchildren mouthing off at their teachers, walking away when being spoken to, or ganging up on the teacher just because they don't agree with him or her.
This is never tolerated in schools, otherwise there would be anarchy, and it should also be the same on the soccer pitch.
Referees know this, and only wish that competition organisers like the FA would support them.
This article appeared in the South China Morning Post print edition as: Spare the rod and you will spoil the players