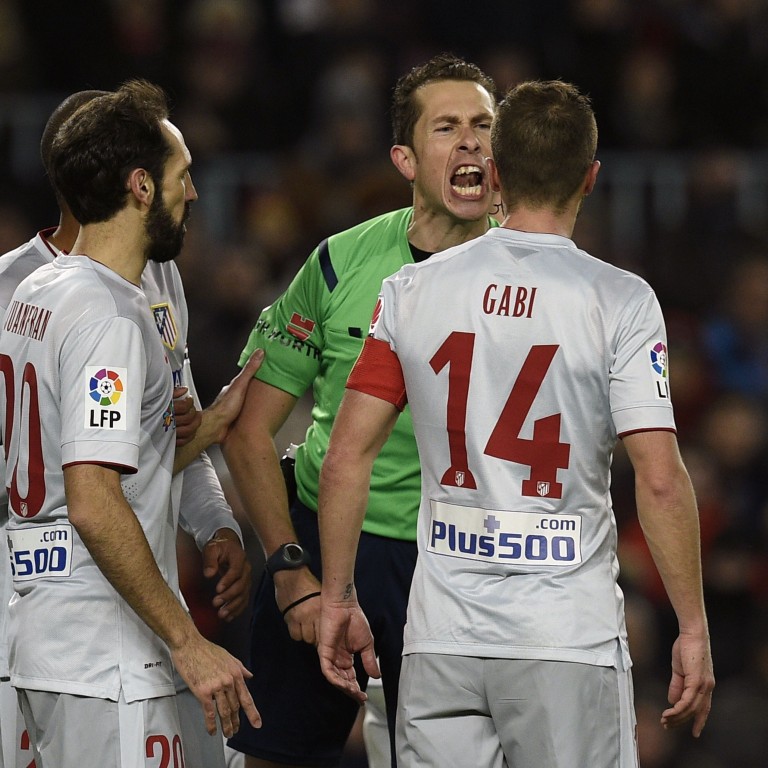 Opinion
The Rational Ref
by William Lai
The Rational Ref
by William Lai
Genuine refereeing howlers are unforgivable, but it's important to know the difference
Errors in applying the laws of the game should be punished
Not all refereeing mistakes are equal; some are more equal than others. So can soccer lovers distinguish between honest mistakes and the inexcusable?
Many howlers such as incorrect handballs, offsides and penalties occur naturally as a consequence of human error, but unfortunately they obtain huge media exposure when in the English Premier League. If we cut through all the noise, vitriol and bias, many of these decisions are forgivable and only a handful are indefensible.
The unacceptable was Jan Vertonghen being adjudged offside when the Tottenham Hotspur defender should have been celebrating his second goal against Sunderland during the final seconds of the match.
Offsides are straightforward black-and-white judgment calls and assistant referees get them more right than wrong. These are genuinely honest mistakes, although referee assessors will still give ARs poor marks for judging them wrong.
However, the decision against Vertonghen was not a judgment call. Technically, it was an error in law, and referees know this is the worst kind of mistake they can commit.
Technical errors that involve incorrect application of the laws is tantamount to being declared incompetent and unfit for purpose. Vertonghen was in his own half when the ball was played to him by his teammate. He cannot be in an offside position, no matter what else has occurred.
Assistant referee Stuart Burt should have been rooted at the halfway line because his main task is to keep in line with the second-last defender or the ball.
Since the Sunderland goalkeeper Costel Pantilimon had gone up for his team's corner, there was no second-last defender in Sunderland's half during Spurs' counterattack and obviously the ball was way behind the halfway line when it was passed to Vertonghen. At the halfway line, Burt would have realised he was facing a no-offside situation.
We can only assume he panicked and flagged.
The most infamous error in law was the "three-card trick" by former EPL referee Graham Poll when he gave Croatia's Josip Simunic a hat-trick of cautions in the same match during the 2006 World Cup.
Asia's top referee, Ravsham Irmatov, made an unbelievable blunder at the 2013 Confederations Cup when Italy played Brazil. During a corner kick, Italy forward Mario Balotelli was hauled down by a defender and Irmatov blew his whistle and pointed to the spot.
However, moments later the ball reached Italy's Giorgio Chiellini, who promptly scored. Unfathomably, Irmatov changed his mind and awarded the goal, which is a major error in law.
Although indefensible, confident referees are chastened by such harrowing experiences and return stronger.
Irmatov quickly bounced back at last year's World Cup to set the record for refereeing the most number of World Cup matches and this year became AFC Referee of the Year for the fifth time.
In contrast, errors of judgment are simply honest mistakes. Anthony Taylor's incorrect yellow card to Chelsea's Cesc Fabregas for diving is forgivable.
Although not an excuse, the speed of the game can make it difficult to judge incidents in real time because referees are not infallible. Referees do not sleep well at night knowing that they have made errors.
Errors aside, the real problem is that players, coaches and supporters have become stubbornly accustomed to complaining about every referee decision going against them, regardless of whether it is correct or not.
In last weekend's Hong Kong Premier League match between Tai Po and YFCMD, referee Cheng Oi-cho made a courageous and correct call when he awarded a penalty to YFCMD in the final minute of added time, when the score was 0-0. Tai Po players were incensed, but video replays undisputedly revealed their captain, Lui Chi-hing, had manhandled YFCMD's Mamadou Hady Barry to the ground.
At the final whistle, Tai Po players rounded on the referee. Li Ka-chun bodychecked the referee, Jing Teng clapped sarcastically, Sze Kin-wai hurled abuse and to cap it off the Tai Po coach rushed over and confronted the referee, too.
The fact that the referee made the correct decision is beside the point. Players and coaches, no matter what the circumstances, cannot abuse match officials.
Competition organisers must publicly support referees, and the HKFA must punish Tai Po in the strongest possible terms for their unacceptable behaviour.
This article appeared in the South China Morning Post print edition as: Howlers are unforgivable, but know the difference