IN PICTURES: Reliving Hong Kong's famous World Cup win over China in 1985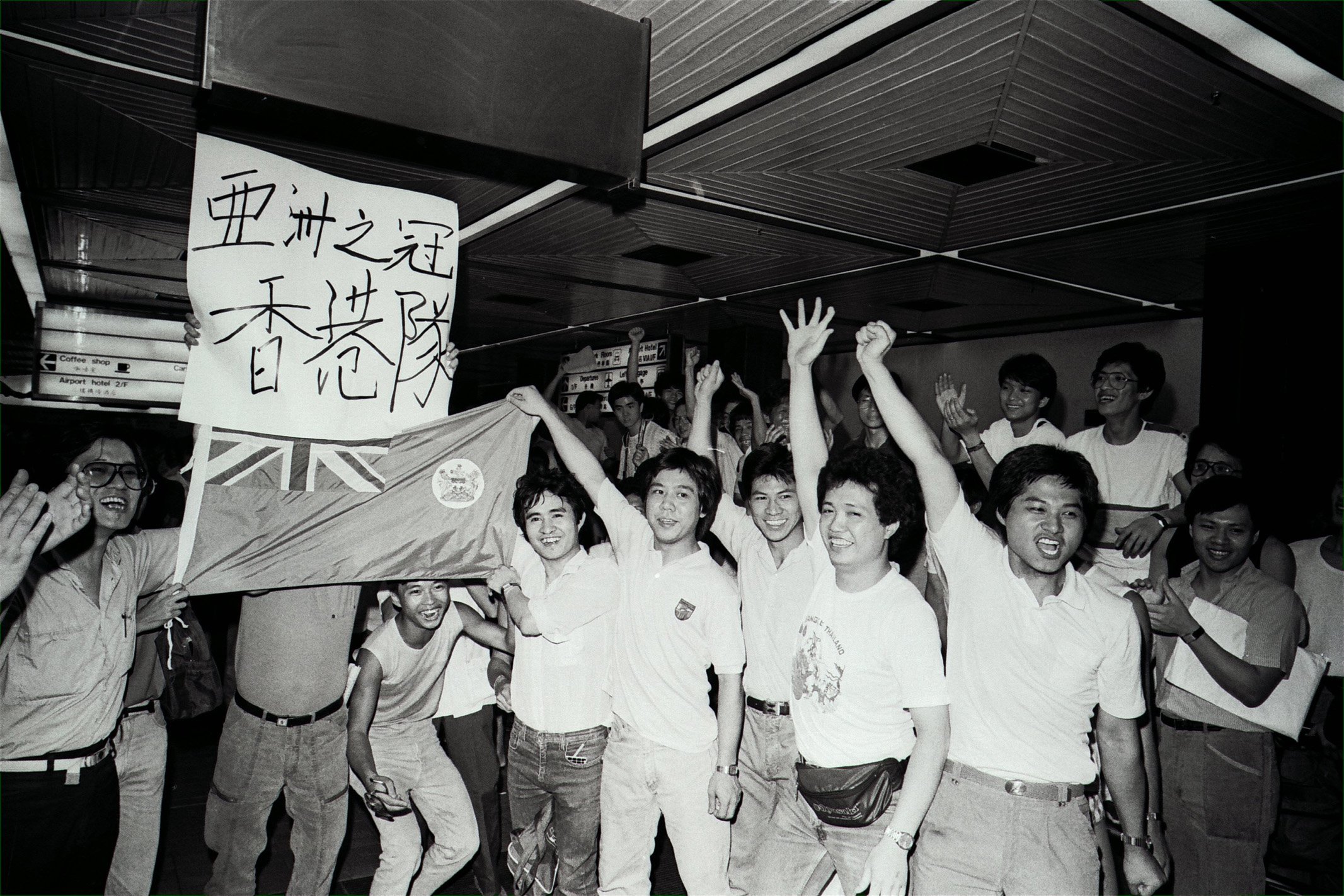 Hong Kong have been drawn with China in the second round of qualifiers for the 2018 World Cup, evoking memories of the most famous result in HK soccer history, when they beat the mainlanders 2-1 on 19 May 1985 in front of 80,000 at the Beijing Workers' Stadium, ending their hopes of qualifing for Mexico 86 and sparking riots on the streets of the capital.
Hong Kong were given no chance against their 'big brother' but opened the scoring through Cheung Chi-tak in the 20th minute. China equalised 10 minutes later, but Ku Kam-fai sensationally volleyed home the winner.
"The crowd went very quiet. There were not many travelling Hong Kong fans and they were far away on the other side of the stadium, but I could see them celebrating like crazy."
The PLA had to intervene to quell unrest in the streets of Beijing after the result, and objects rained down on the Hong Kong players from the crowd.
"At the full-time whistle I headed to the changing room and a window was smashed right next to me," said Cheung. "The crowd were starting to throw stuff as they were so unhappy. It was out of control."
"HK win sparks riot" and "Siege of the Workers' Stadium" splashed the South China Morning Post that morning.
Upon their return to Kai Tak Airport, hordes of fans greeted the team as conquering heroes, and they have long dined out on the memories.
Unfortunately, Hong Kong soccer has hardly improved since those heady days - the team's most recent result was scraping past the mighty Guam 1-0 in a friendly. 
And with China desperate to boost their soccer fortunes to please famous fan Xi Jinping - he has demanded China qualify for, host, and win a World Cup - the chances of a repeat result seem slim. 
The 1985 win saw Hong Kong finish top of the group stage and reach the second stage of qualifiers for Mexico 86, though they were defeated by Japan in the next round. 
"No one would have expected we could return with a victory against the more powerful mainlanders on their home soil but we made it,"
said Ku in February this year
. "There is nothing impossible in soccer but you have to believe in yourself.
"But before you can achieve that, you have to prepare yourself well for the day to come and it involves a lot of sacrifices in terms of training, both physical and mental and a correct attitude in your profession."