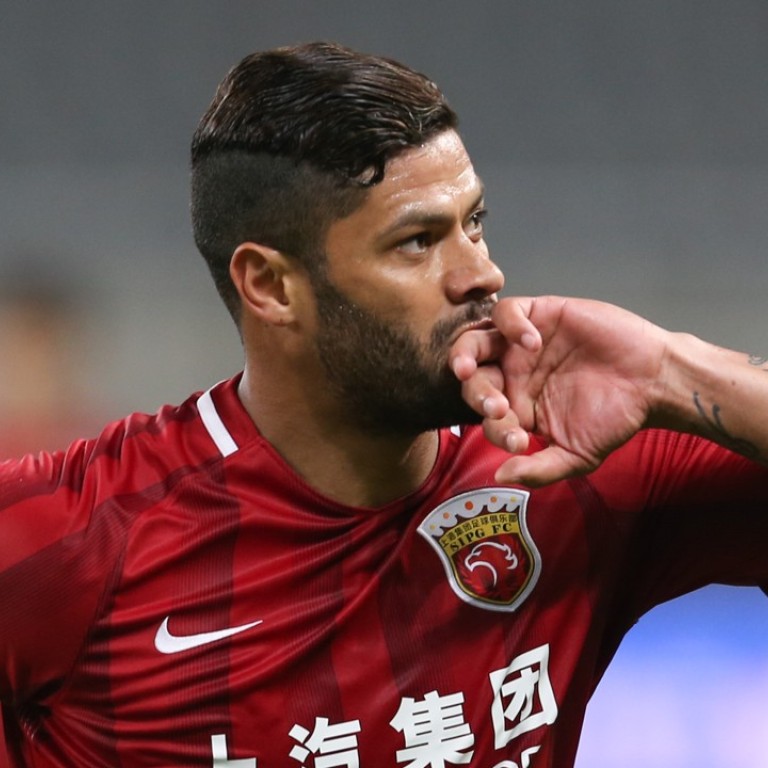 Shanghai SIPG striker Hulk accused of punching Guizhou Zhicheng coach because he 'despises Chinese people'
Yu Ming said to have been hit by the Brazilian during incident at half-time of Saturday's Chinese Super League match at Shanghai Stadium
Shanghai SIPG insist claims Hulk punched a Guizhou Zhicheng assistant coach during Saturday's 3-0 Chinese Super League win for Andre Villas-Boas' side because the Brazilian striker "despises Chinese people" are untrue and intended to "provoke hostility between the foreign players and Chinese people".
Hulk is accused of knocking Yu Ming to the ground in the tunnel at half-time at Shanghai Stadium, with SIPG leading 1-0 thanks to Wang Shenchao's 43rd-minute close range header from Hulk's cross.
Tensions are believed to have boiled over from a first half in which Guizhou had two goals ruled out by referee Gu Chunhan, with Yu claiming Hulk "punched me on the right of my face," in front of SIPG coach Villas-Boas before police intervened.
"There were some arguments in the first half and their coaches took the initiative to insult us during the game, that was why we had the arguments with them," said Guizhou coach Li Bing, who is set to be replaced by Spaniard Gregorio Manzano soon.
"This lasted until the break, and later, in the corridor, Hulk cursed our assistant coach in English. We argued with him and he punched our assistant coach Yu Ming and Yu fell to the ground.
Watch: Shanghai SIPG 3 Guizhou Zhicheng 2 highlights
"Foreign players come here to help with the development of Chinese football, but no matter how well you play, you can't despise Chinese people, let alone beat our Chinese coaches."
But after SIPG general manager Sui Guoyang said "I contacted the police right away and they told me it didn't happen," the club posted on their Weibo account saying they had reviewed CCTV footage and insisted "there was no punch-up incident".
"The claims Hulk punched the assistant coach of Guizhou are not true," said SIPG on their Weibo account.
"The statement of Li Bing and Yu Ming are inappropriate and they provoke hostility between the foreign players and Chinese people and it has affected the image of our club."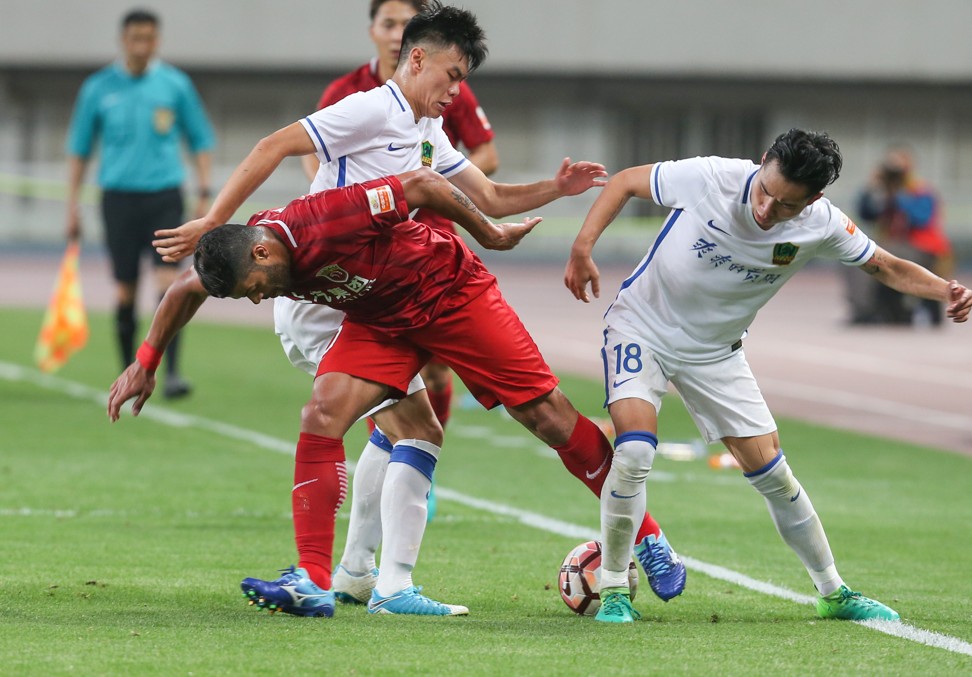 SIPG coach Villas-Boas claims he and Hulk were the first two people into changing room, adding "I don't know what the people are talking about".
"In my opinion, the denial from Sui Guoyang is very inappropriate," Li later added on his Weibo account.
"I think none of the coaches or players of SIPG on site would say that Hulk wronged by us. They would say they didn't see it, like AVB did,though they are aware of the fact.
"What I can't accept is not the defeat – because SIPG is much stronger than us, but I can't accept that Hulk insulted us first and punched our coach first.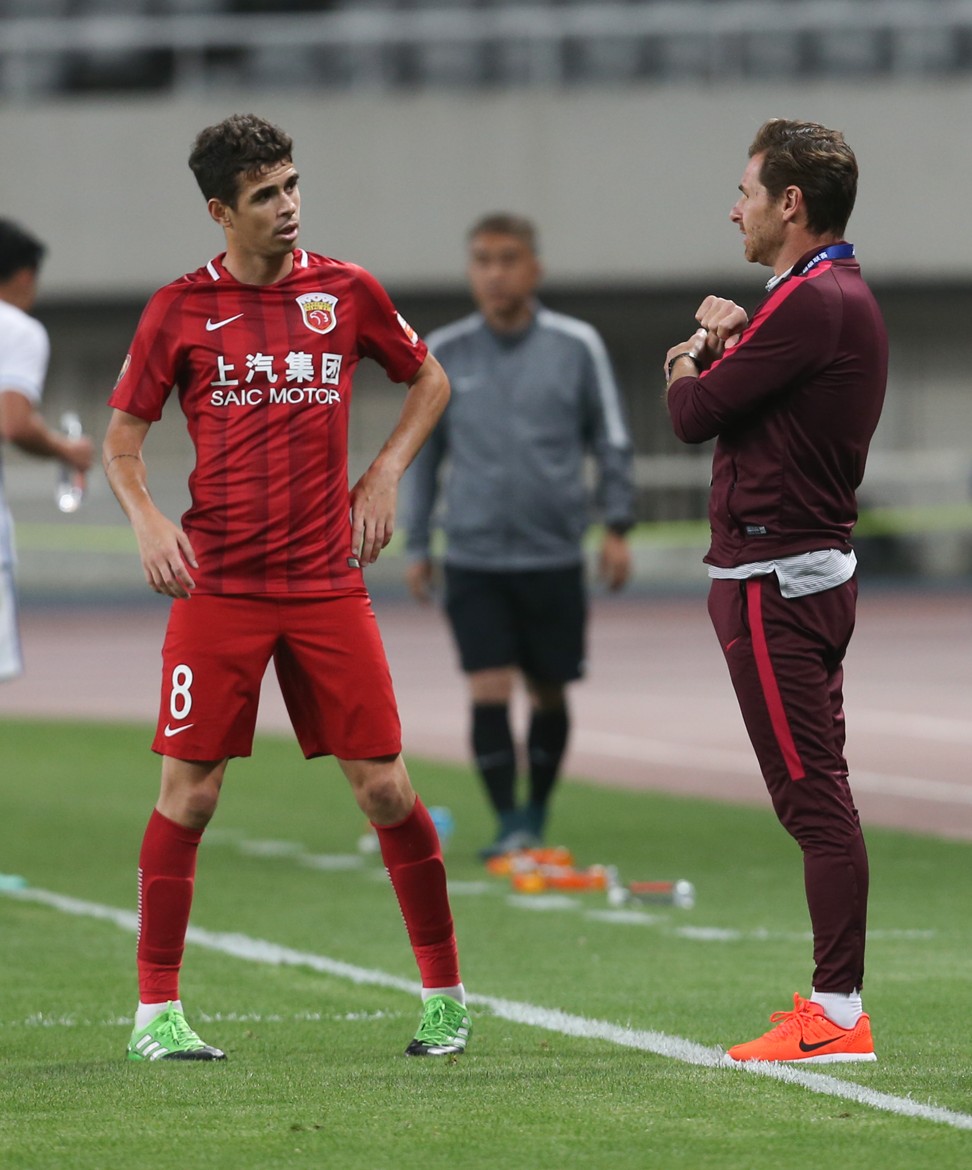 "I said something like he 'despises Chinese people' and I should reflect on that, but seeking the truth from the facts is something I've learned from my career and all the honours I've received.
"My daughter knows her father never tells a lie. I can guarantee the truth of the whole incident with my dignity."
Hulk and Elkeson added further goals in the second half as SIPG extended their unbeaten run in the Super League to five games to move up to second place two points behind leaders Guangzhou Evergrande.
Guangzhou R&F can leapfrog SIPG and join Evergrande at the top of the table with victory over Shandong Luneng on Sunday.
This article appeared in the South China Morning Post print edition as: 'Despising Chinese' Hulk didn't punch coach, insist SIPG