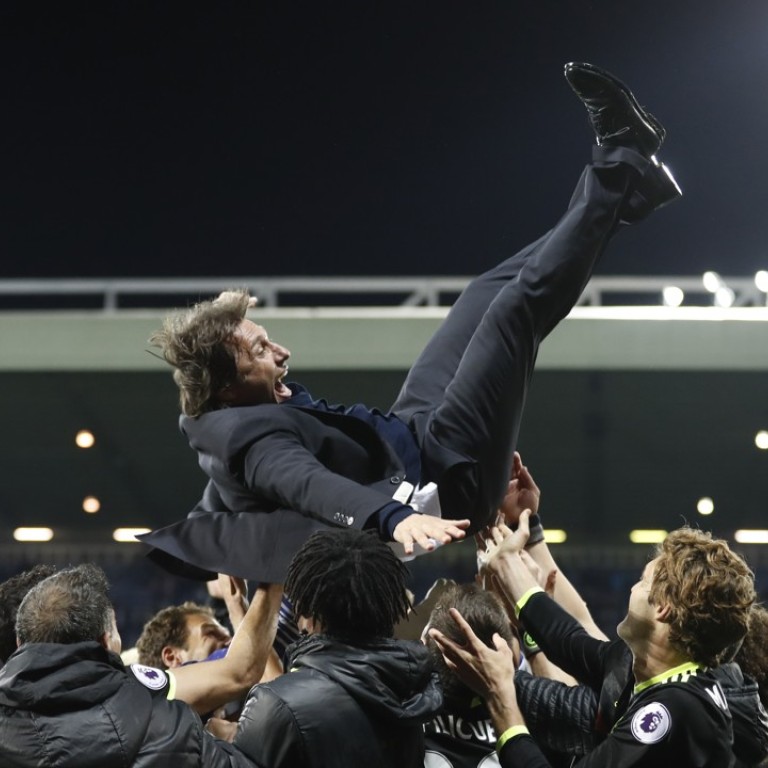 Chelsea pips West Bromwich Albion 1-0 to clinch Premier League crown
Chelsea manager Antonio Conte has had the golden touch in his first season in the English Premier League, all the way through to the title-clinching game.
With Chelsea scoreless at West Bromwich Albion on Friday and looking like squandering the first of three opportunities to regain the trophy, Conte took the bold decision to remove star winger Eden Hazard and introduce substitute Michy Batshuayi, a player with just one goal to his name all season.
Within six minutes, Batshuayi was poking home a close-range finish and getting mobbed by teammates in front of Chelsea's jubilant visiting fans.
It sealed a 1-0 win at The Hawthorns and Batshuayi had just won the league for Chelsea. He later referred to himself as an "unexpected hero" in a Twitter post.
"The beauty of football," Chelsea midfielder Cesc Fabregas said, "a player who didn't play a lot scores the winning goal for the championship."
Batshuayi's 82nd-minute strike was only his second league goal, and first since August, in a tough first season in England.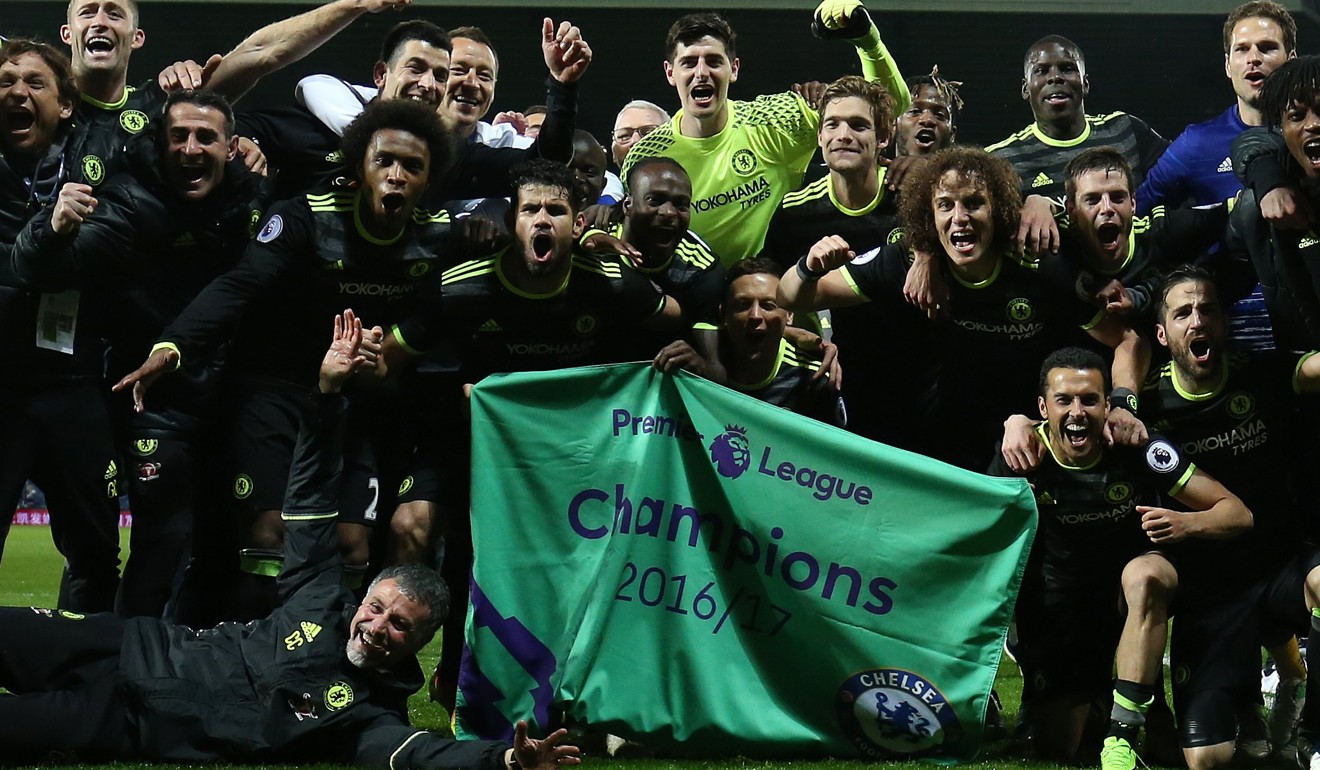 As for Conte, it couldn't have gone any better.
The Italian became the fourth manager — after Jose Mourinho, Carlo Ancelotti and Manuel Pellegrini — to win the Premier League in his first season in English soccer, and he was thrown in the air by his celebrating players in joyous scenes after the final whistle.
His moves in the transfer market, his tactical switches, and his late substitutions have all come off.
He has now won four straight domestic league titles, taking in three in a row with Juventus from 2012-14 before a spell in charge with Itay.
"Michy paid me a lot with this change," Conte said. "It was great. It wasn't easy for me to arrive in England and try different habits, a different language and inherit players after a bad season."
But he's taken it all in his stride.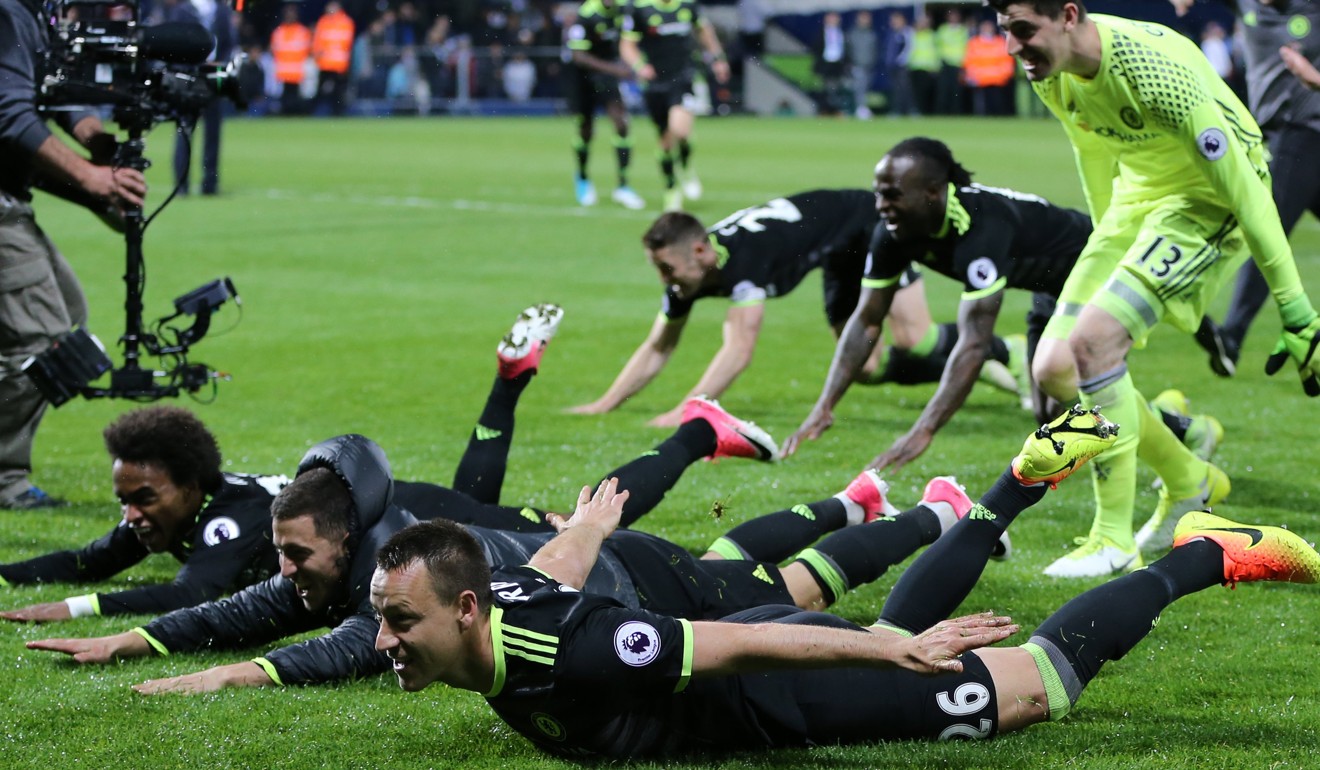 Chelsea's players have gone from being champions in 2015, to finishing in 10th place in 2016 following the worst-ever Premier League title defence, to being champions again.
"People have written us off as a team and individually," Chelsea defender Gary Cahill said, "and this has shut them up."
Chelsea — the league leader since early November — has won 28 of its 36 games, including nine of its last 11 matches, to resist a late title challenge by Tottenham. Second-placed Spurs are 10 points behind Chelsea with three games remaining.
It could get even better for Conte's team, which has also reached the final of the FA Cup where it will play Arsenal at Wembley Stadium on May 27.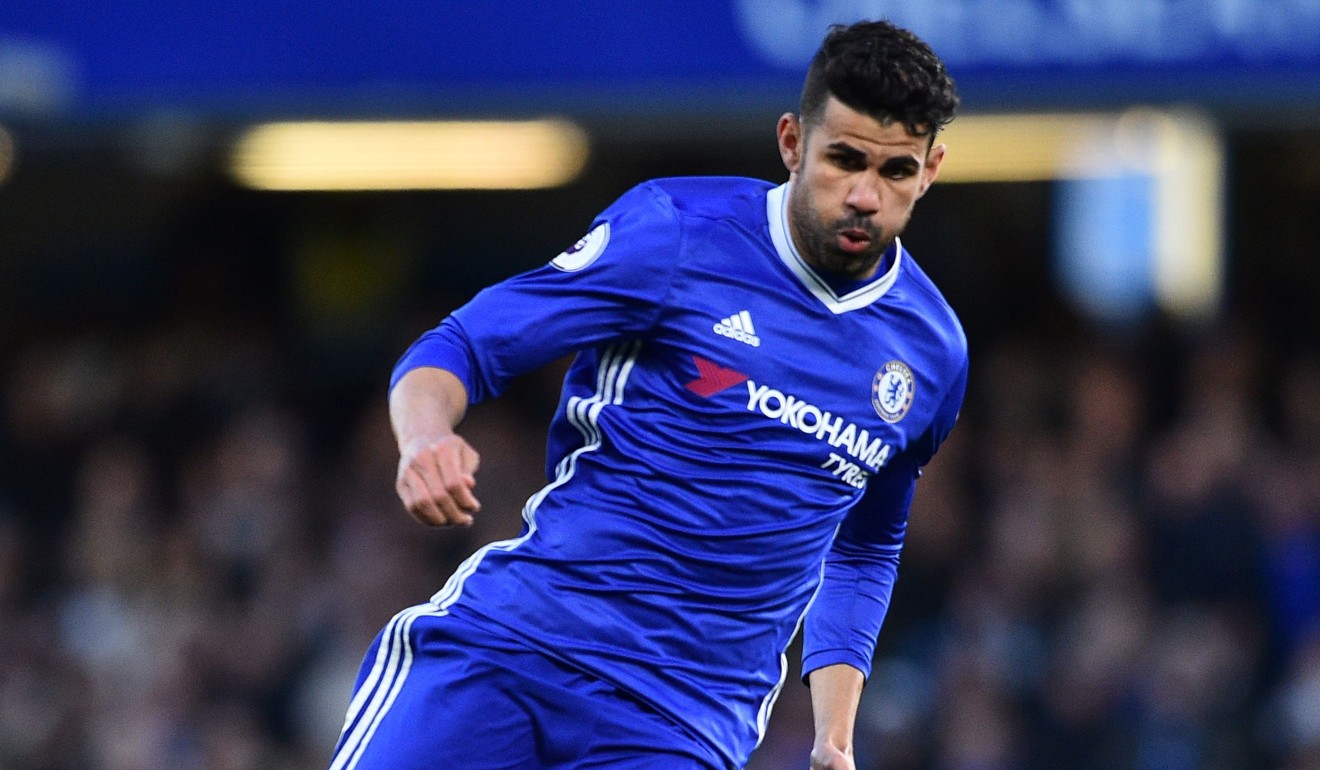 For now, Conte will savour winning the Premier League. After long celebrations on the field, Conte returned to the dressing room and was showered first by a large tub of water and then by a bottle of champagne poured by a semi-naked Diego Costa.
The end of the evening was in stark contrast to the start, as a stubborn West Brom defended deep and in numbers and frustrated Chelsea.
Just after the hour mark, Hazard cut inside and drove in a wild shot that went out for a throw-in. It encapsulated the game for Chelsea, only for Batshuayi to intervene following his 76th-minute introduction.
Cahill's mishit shot was so badly struck that it spun out to the right wing, where Cesar Azpilicueta collected the ball and got to the byline before sending in a low cross. Batshuayi was the most alert, diverting the ball past goalkeeper Ben Foster with his left foot.
Conte jumped into the arms of his fellow coaches near the dugout. Chelsea goalkeeper Thibaut Courtois sprinted over to join in the big huddle.
"These are moments you need to cherish," Cahill said. "I can't wait to get my hands on that trophy."