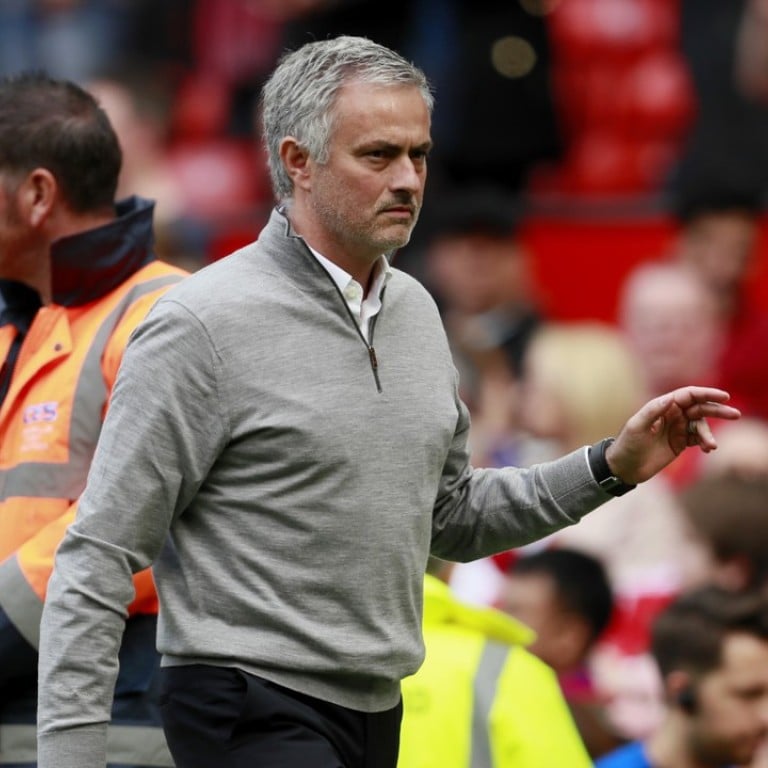 Jose Mourinho snubs media after youthful Manchester United side stroll to victory over Crystal Palace
Portuguese refuses to talk to the media, including his club's own in-house television station, after a young united United outfit end the league campaign with a 2-0 win
Jose Mourinho refused to talk to the media, including his club's own in-house television station, after Manchester United ended the
Premier League
campaign with a 2-0 win over Crystal Palace.
United manager Mourinho had become increasingly angered with sections of the media in recent weeks at coverage of his team's campaign.
With Wednesday's Europa League Final to come, against Ajax in Stockholm, Mourinho could still end his first season at Old Trafford with two major pieces of silverware after collecting the League Cup.
But United's struggles in the league, and some tedious games particularly at Old Trafford, have seen a growing mood of disquiet, certainly among sections of the written and broadcast press.
Following the Palace win, United players performed a lap of appreciation for supporters with club captain Wayne Rooney having played what could prove to be his last game for the club, picked out for a special ovation by Old Trafford fans.
But while the celebrations were on-going, Mourinho made his way to a variety of press conferences for television, print and radio media, staying a matter of seconds in each case before leaving due to the absence of journalists.
Even MUTV, the most friendly of broadcasters in dealing with the club, was not immune from Mourinho's policy as he snapped: "I'm in a final, let me go home, I'm in a final."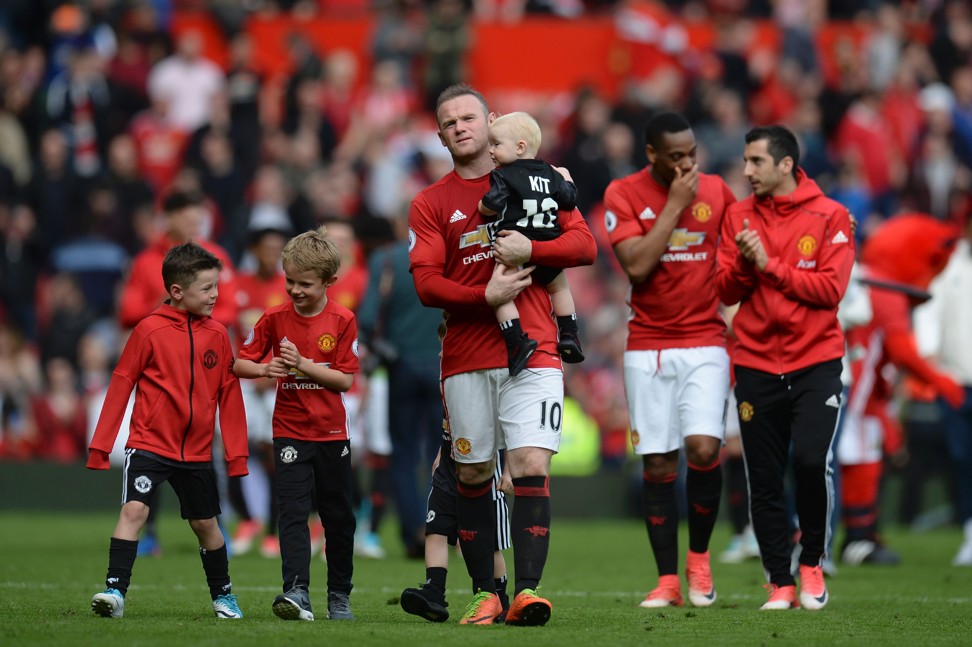 Mourinho was reported to have left Old Trafford by 1610GMT, within 20 minutes of the final whistle.
An insight into Mourinho's mindset could be gleaned from his programme notes before the game when he responded to former Liverpool manager and current critic Graeme Souness who had questioned why the United manager has frequently used the excuse of fatigue for their late season problems.
"I have seen in the football media that certain pundits cannot understand why our players are tired," wrote Mourinho.
"A pundit is not honest if they cannot forget their colours or if they try to hide the truth from their audience.
"It's not my fault if their managerial career was very poor."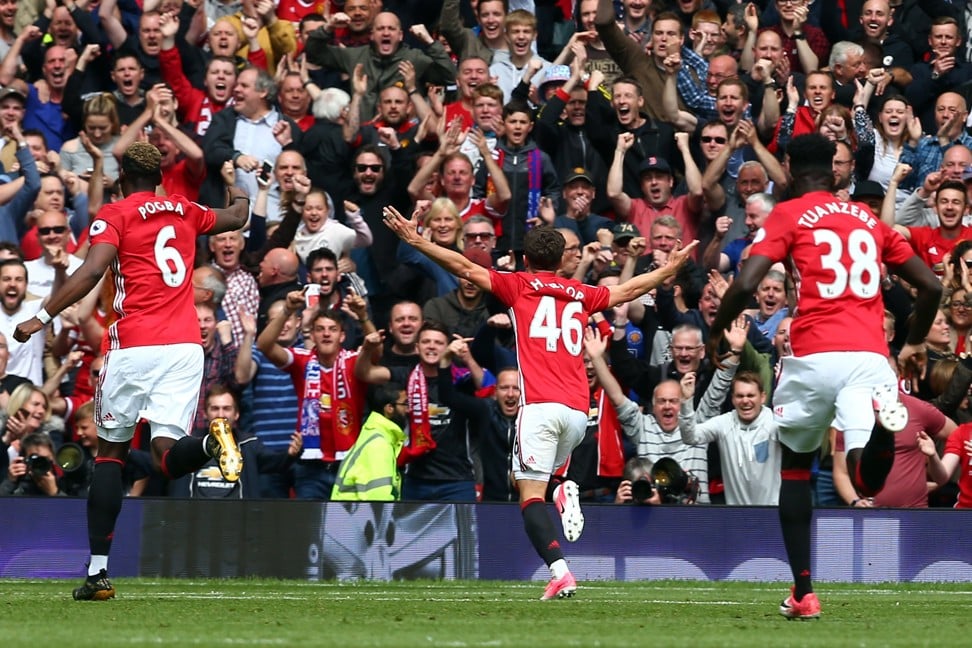 Those critics will doubtless interpret Mourinho's behaviour as a sign that the experienced manager is feeling the pressure ahead of the Wednesday final where victory will guarantee United's Champions League football next season.
But it also had the effect of detracting from the outstanding performances of a number of his youngsters, with four home-grown players handed their full league debuts and Mourinho fielding the youngest United line-up in Premier League history, at an average of under 23 years of age.
One of those debutants, Josh Harrop, opened the scoring before Paul Pogba added a second and was replaced, along with Jesse Lingard, just before the interval to rest ahead of the final.
Later, with Rooney substituted to receive a standing ovation, Angel Gomes, was brought on in the 87th minute and, at 16 years, 262 days, became the club's youngster player for 61 years, since David Gaskell in 1956.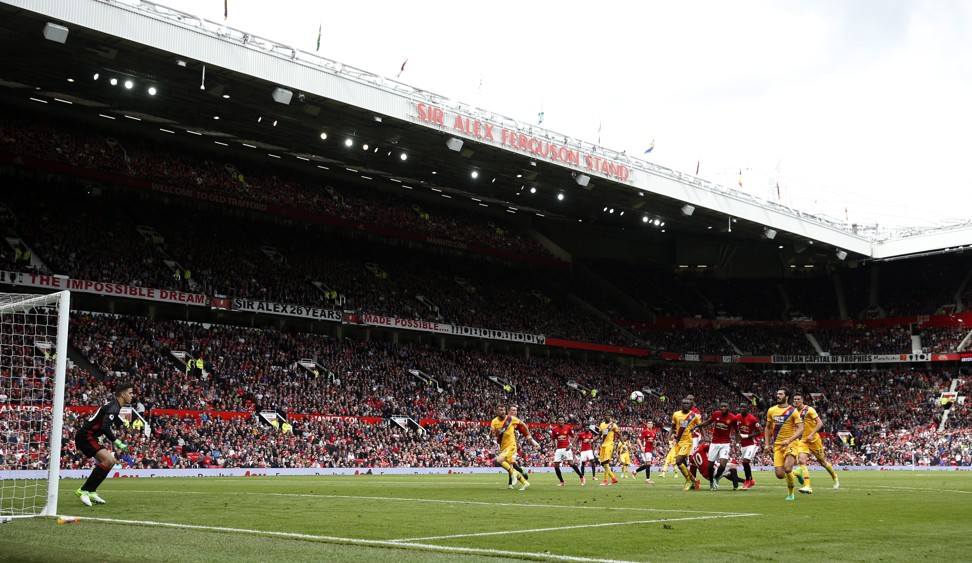 It was a game that Harrop, in particular, will never forget thanks to his debut goal which followed a hat-trick he scored for United's under-23s in a victory against Tottenham at Old Trafford on Monday.
"He scored a hat-trick last Monday, he had two similar goals in that, and you could see his confidence from that game," said young teammate Demitri Mitchell.
"Even the game before he scored, against Arsenal, and I think that's how he came up with that finish.
"Beforehand, Paul Pogba, Carrick, Phil Jones next to me, were helping a lot. They give you confidence and helped me a lot in the game.
"Especially after the game, I was thinking 'this is what it's all about, it's what dreams are made of'."
Crystal Palace's difficult season ended in defeat but at least safety had already been guaranteed for next season.
"Beating Chelsea, Arsenal and Liverpool was a great thrill and without those victories we'd be relegated, down and out," said manager Sam Allardyce.