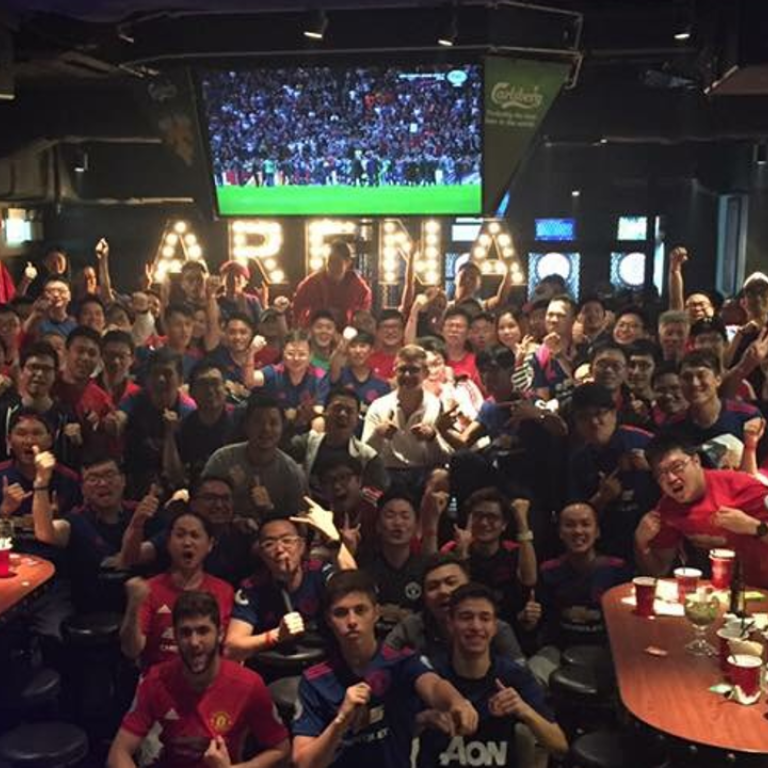 Bleary eyes and hangovers: The joyless slog of a Manchester United fan in Hong Kong ... until now
The English giants give something back to their loyal supporters with victory in the Europa League final
Following Manchester United's Europa League campaign from Hong Kong has been one mostly joyless slog.
If watching the 20-times English Premier League champions make heavy weather of European minnows isn't enough fun, you have the privilege of staying up until 5am or 6am on a weeknight to do it.
"We rarely come out for the Europa League because it's so late," a committee member of the Manchester United Supporters Club Hong Kong tells me after United's 2-0 victory over Ajax in last night's final. "But this game was very important."
Ah yes, watching United lift the one European trophy they had never claimed, and with it securing entry into the Champions League next season, made all the sleep deprivationworth it.
"I think some of us have already applied for annual leave today," laughs another committee member.
Although not everyone has the rock solid stupidity like myself to stay up and watch every United match in Hong Kong, throwing their body clock off a cliff while also ensuring a sore head with more than a few pints.
"Almost every game I watch," said another committee member. "I wish I could watch them all, but I need to go to work, and it's only three hours later."
I imagine that was the sentiment among most in the room, who were bleary eyed and hoarse in the throat from belting out Old Trafford's repertoire of chants by the time United lifted the trophy.
The supporters club has nearly 1,500 members. They have been officially recognised by Manchester United since 2013, but their website has brought together United fans in Hong Kong since 2000.
Most of them are here, packed into Knutsford Terrace's Arena Bar in Tsim Sha Tsui, dressed to a man and woman in red or blue replica jerseys.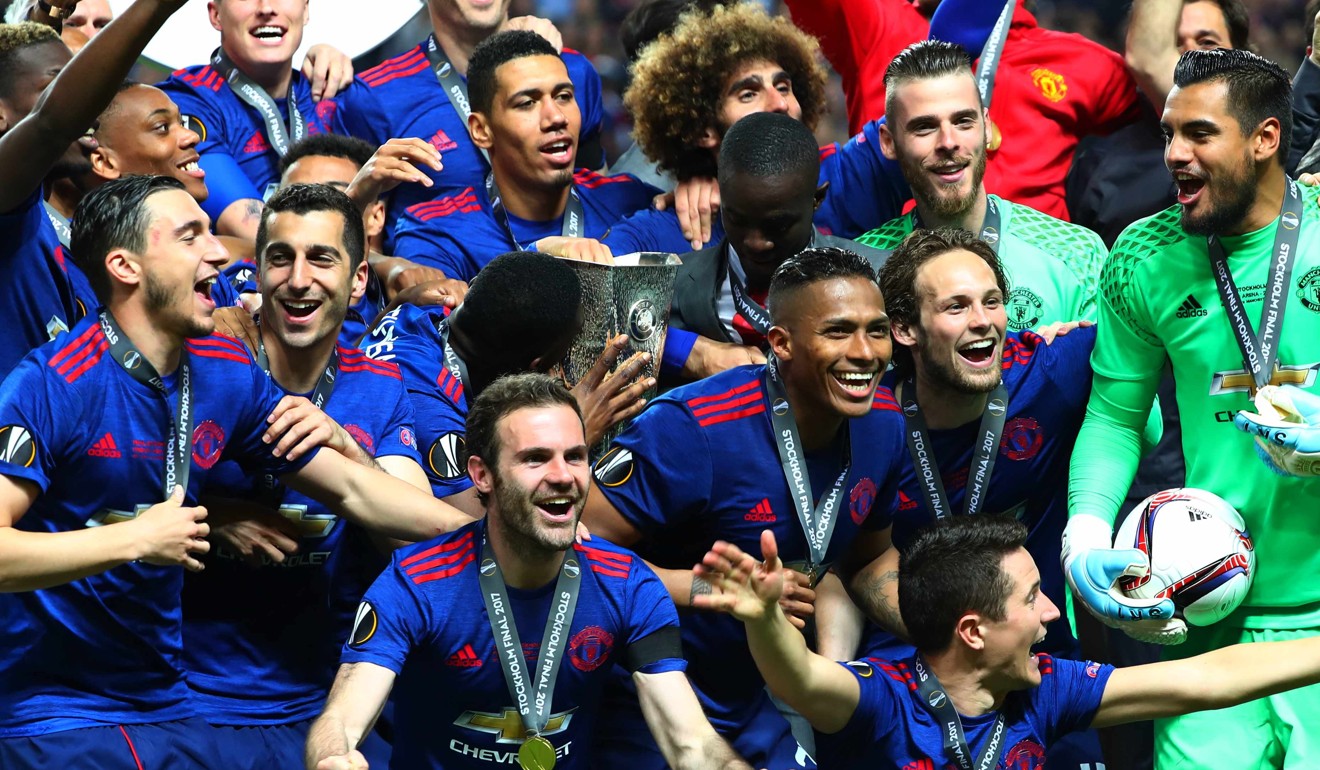 My white polo shirt doesn't go down too well and attracts a few looks, perhaps mistaken for Ajax team colours.
"This is our home stadium," one committee member says with a smile of Arena Bar, which the supporters' club uses to watch most of United's games throughout the season.
There are shirts in every direction I look bearing the names of Pogba and Ibrahimovic – the big Swede is undeniably the darling of the Hong Kong United fans.
There are deafening cheers when he pops up on the television screen celebrating at the final whistle, hobbling around without a crutch despite his recent knee surgery carried out by Hong Kong's very own Dr Freddie Fu.
United's two goals – a deflected strike from Paul Pogba and a clever overhead flick from Henrikh Mkhitaryan – were met with prolonged guttural roars from all in attendance (myself included), as they jumped up and down, hugging and high-fiving strangers.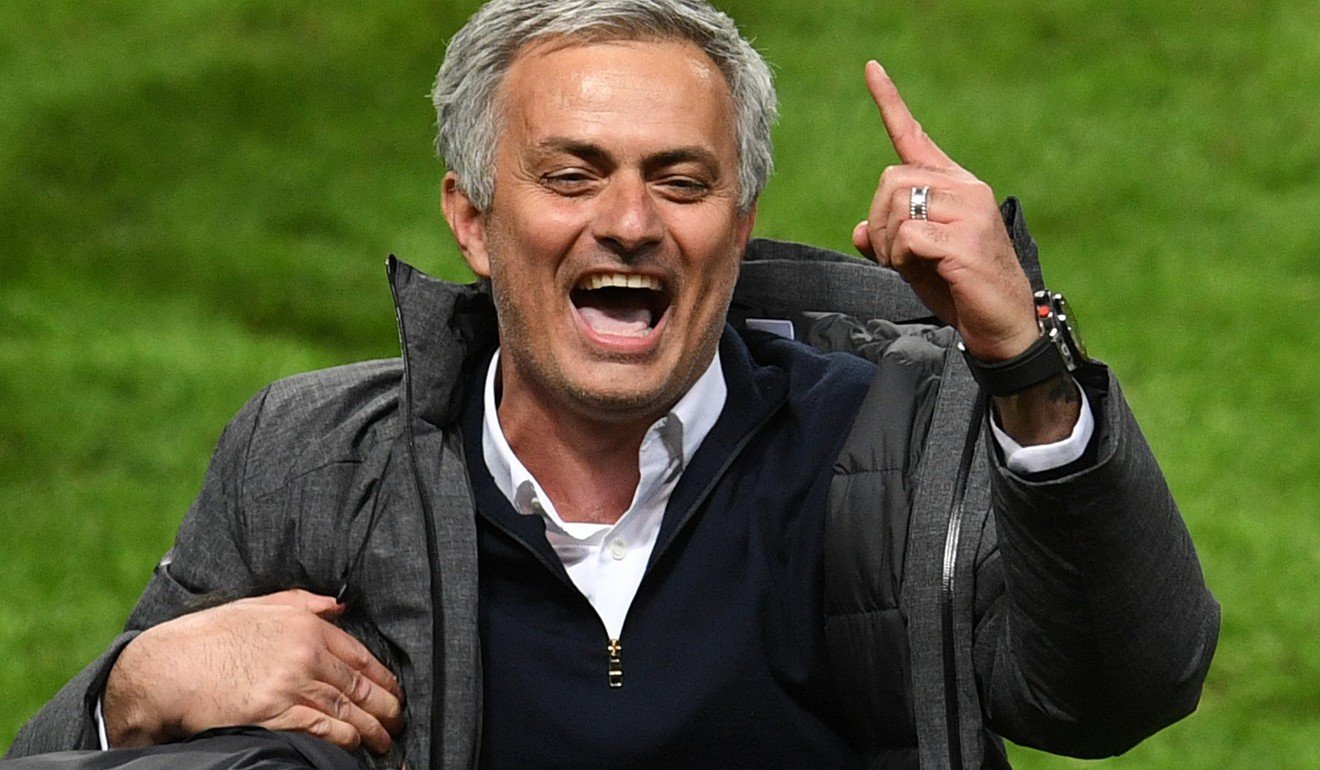 "It's excellent, I can't describe the feeling," says one fan. "For a lot of clubs like Real Madrid or Barcelona, it might not be a very important game.
"But after Fergie's retirement and the last few years, it's just great to win another European trophy and to be back in the Champions League."
They are understandably fond of legendary United manager Alex Ferguson – after all, he gave them the signed letter that recognised them as an official supporters club of Manchester United.
But maybe now Jose Mourinho is growing on them, after delivering two trophies and Champions League football in his first season.
"Finally there is a good replacement for Fergie, he can stay for a bit longer," laughs a fan.