'Football is no place for religion,' Chinese team is warned after conducting Taoist exorcism on the pitch – which inspired first win in months
Henan Jianye told off by Chinese Football Association after priests help ease relegation fears
The Chinese FA have told Super League side Henan Jianye to seek salvation from goals rather than the gods after Taoist priests performed an on-pitch ritual – and the team duly won at home for the first time in over three months.
The CFA are investigating after fans of the club invited 15 Taoist priests on to the pitch to pray for a good result in Sunday's match with Shandong Luneng, which Henan went on to win 2-1.
Pictures of the ritual showing a desk on the pitch covered with a yellow cloth on the eve of the game circulated in Chinese media.
Incense and flags flutter behind the table bearing mantras including "God's will is that Jianye must win."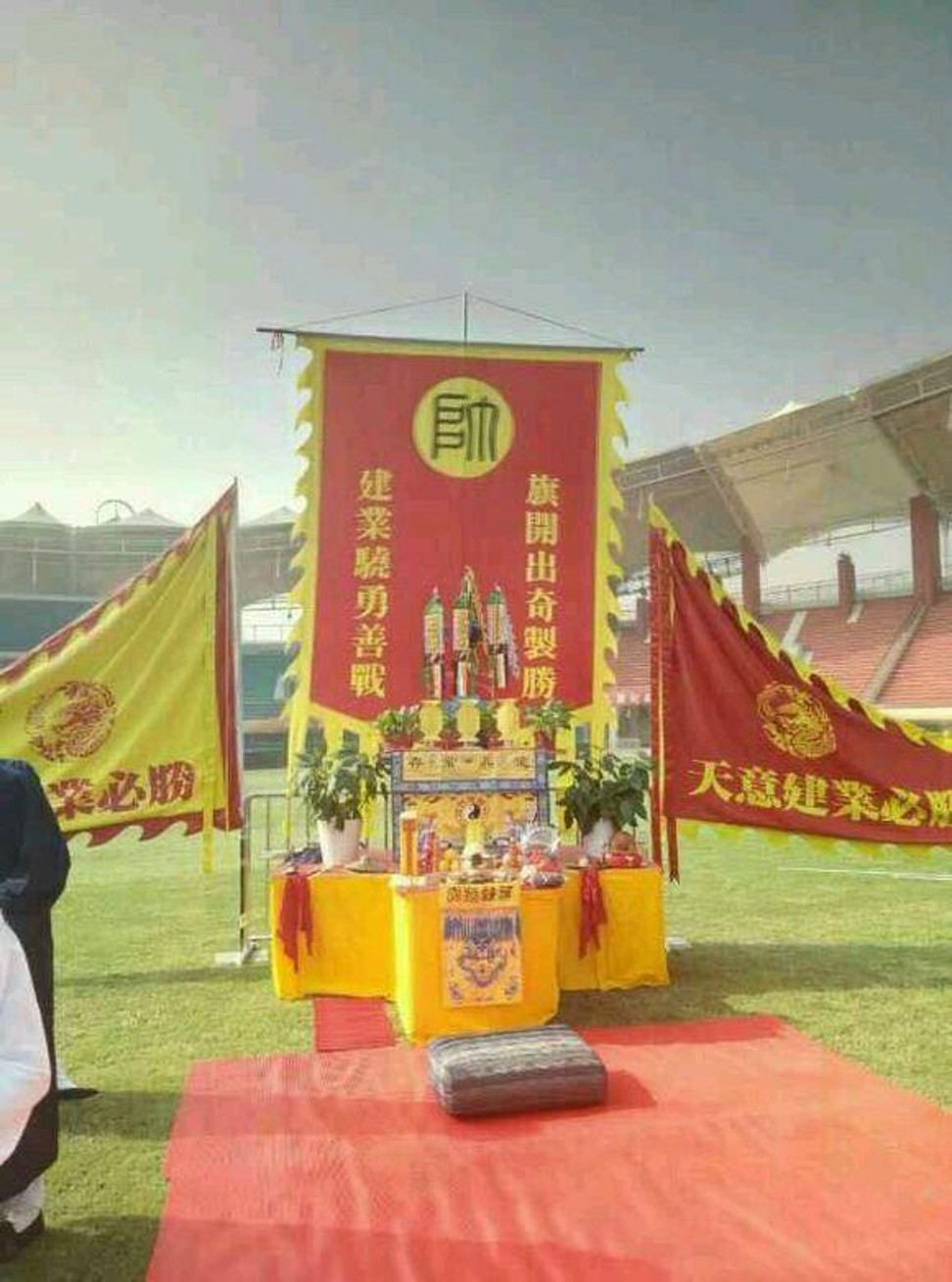 The CFA said that it had asked Henan, whose fears of relegation eased with the victory at their Zhengzhou Hanghai Stadium home, for an explanation.
"The football pitch is not a religious place and hosting such activities on a public sports field is neither appropriate nor conforming with the image of professional football," the CFA said in a statement.
"Instead of asking for help from gods outside the pitch, Henan should seek victory through self-endeavour and battling on it."
Henan said they were "touched by the fans' desire and anxiety for the team to pull it together and fight to stay in the league".
But the club added in the statement: "Victory can't be gained through prayers."
China's Communist Party keeps a tight control on religion for fear of a challenge to its grip on power.
In Hong Kong the traditional bai sun ceremony is an annual ritual at many events, including to launch the new racing season.
It is not the first time this season a Chinese club has gone to bizarre lengths to get back to winning ways.
Guangzhou R&F repainted their blue-coloured stadium gold in July, saying it was better feng shui – and they have not lost there since.
This article appeared in the South China Morning Post print edition as: Henan club told to rely on goals, not the gods