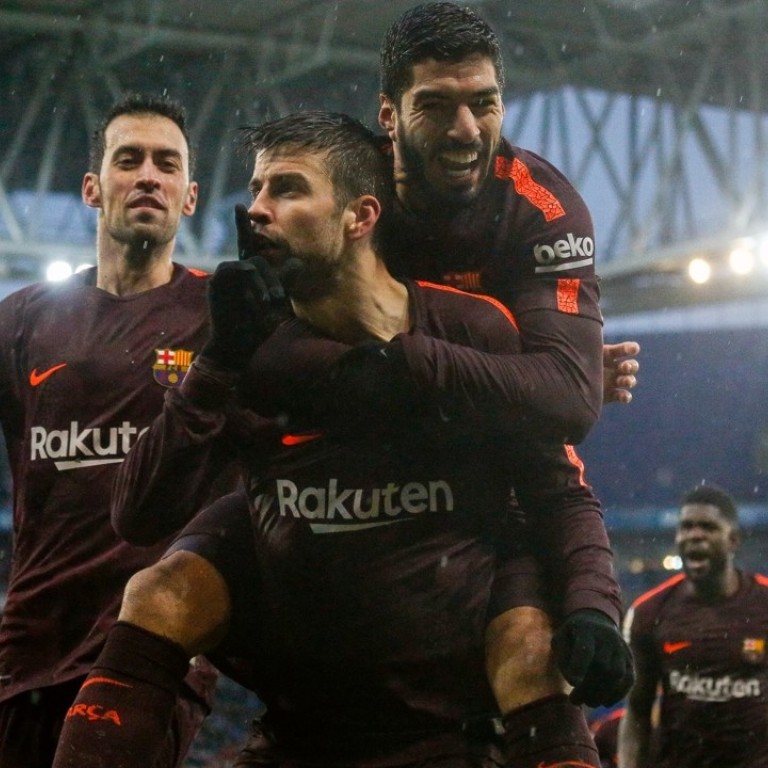 Gerard Pique could face punishment for Espanyol celebration – Tebas
The Spanish international could face a suspension of up to three games
Barcelona defender Gerard Pique's goal celebration against Espanyol in their 1-1 draw at the weekend will be examined to see if he was provoking the fans at the RCDE Stadium in Cornella,
La Liga
president Javier Tebas said on Monday.
If the Spanish football federation's competition committee deems Pique's actions punishable, the Spanish international could face a suspension of up to three games.
Pique put his finger to his lips to shush the crowd after heading home an 82nd minute equaliser against their local rivals, with home fans reacting furiously.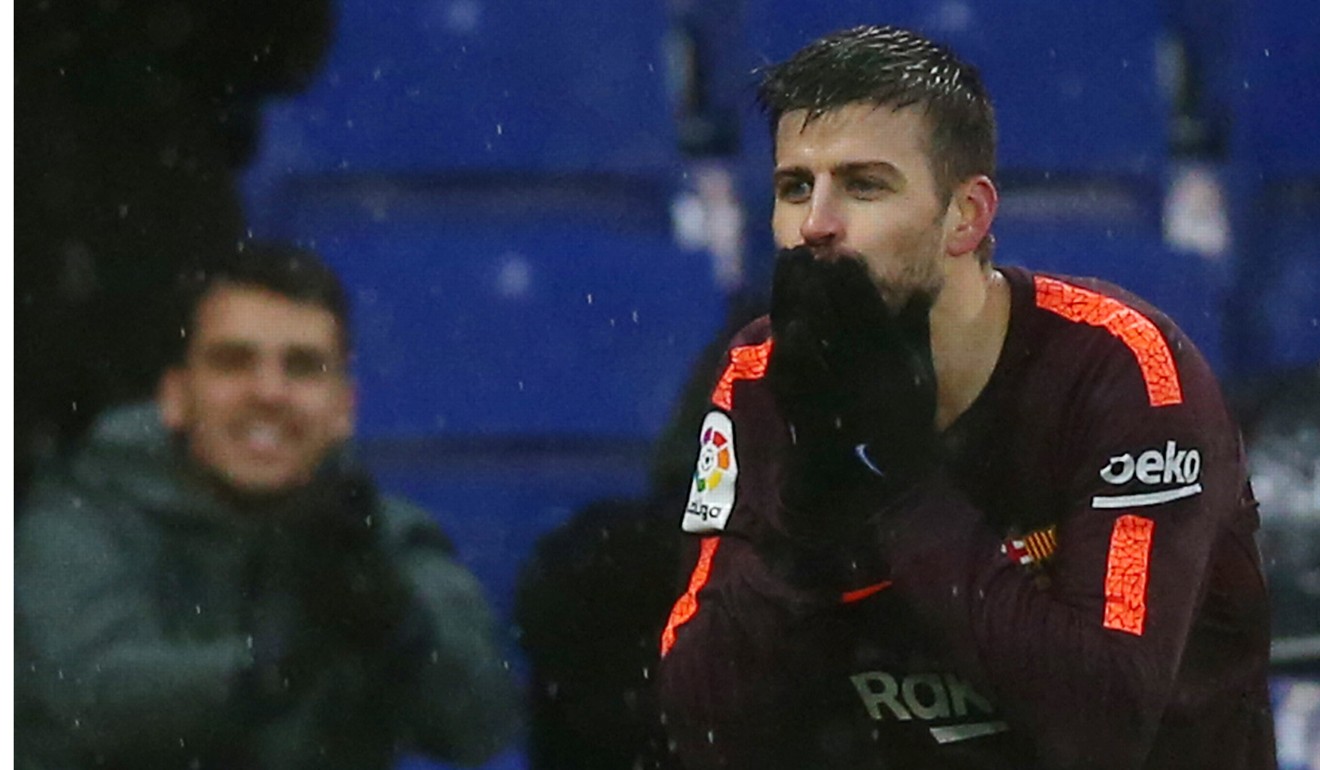 "The committee will rule if the gesture is punishable, but we will take it to them so they can make a decision," Tebas told reporters. "The regulations mean that certain ways of celebrating goals can be considered provocation."
Pique has a frayed relationship with Espanyol fans and has often riled them with provocative comments, recently mocking the club for being based in Cornella, a town 10km south-west of Barcelona.
Following the game, Pique said his celebration was the least he could do after some of the insults Espanyol fans have aimed at his family, although Tebas disagreed.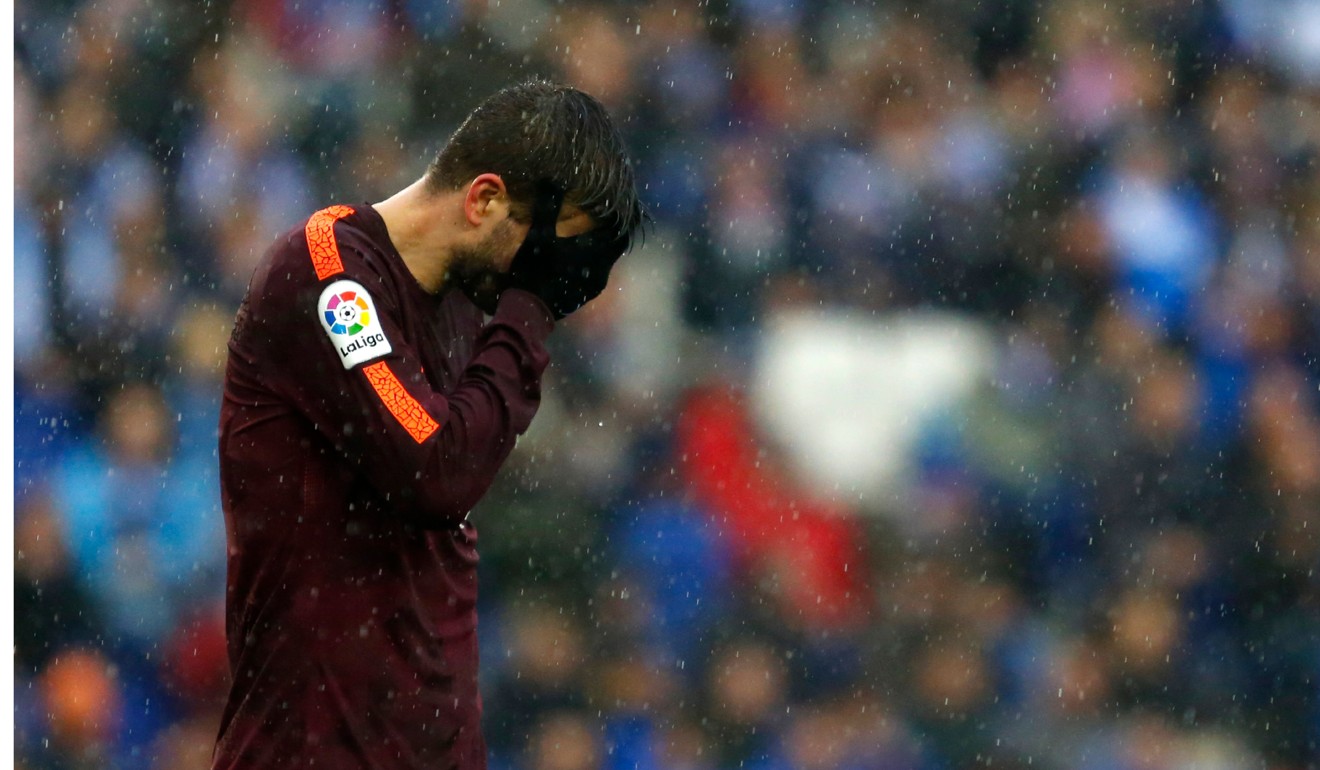 "We have to highlight the fact Espanyol worked well and until that moment, Pique's goal, there was not a single insult aimed at Pique's family, which is something we were worried about at La Liga.
"His provocative gesture made the fans react and come out with insults, which are intolerable.
"(The shushing celebration) has been done before but on few occasions has it generated widespread irritation. We should avoid celebrations that irritate people."