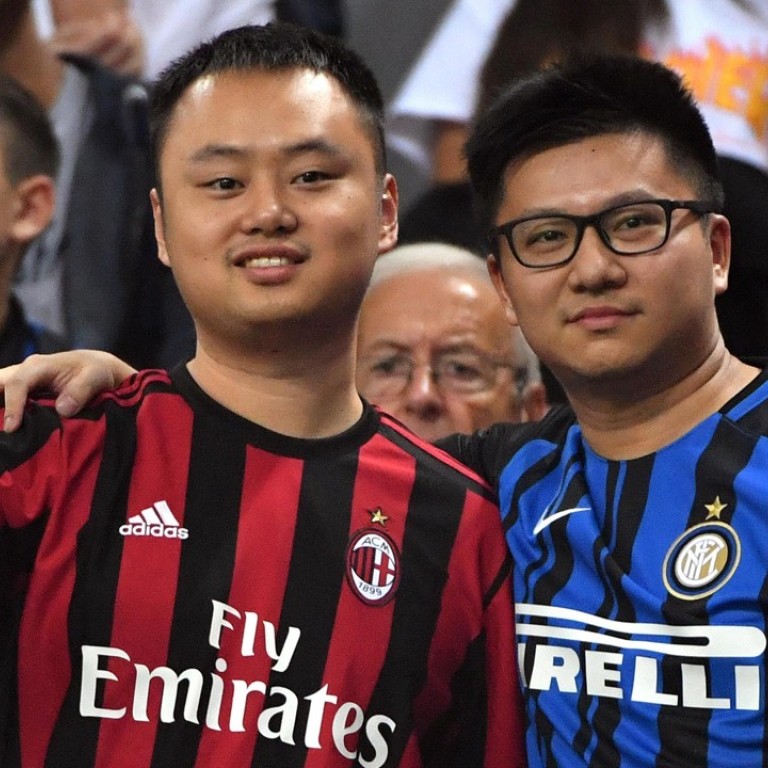 Furious fans, 'fake news' and foggy finances – is the end nigh for China-owned Milanese derby?
Scrutiny on overseas investment, bankruptcy and supporter protests overshadow Inter and AC Milan meeting at the San Siro
It was almost a year ago that the Milan derby became an all-Chinese affair but Sunday night's
Serie A
meeting at the San Siro could be the last.
Chinese investment in foreign football clubs is under increased scrutiny back home as the government looks to rein in frivolous spending outside of the country and now that Wanda Group has pulled out of Atletico Madrid, the spotlight falls nowhere more so than on the two Milanese giants.
Inter Milan are owned by Suning Group and have been since June 2016. The Chinese electronics giant took over the majority stake from Indonesian businessman Erick Thohir in a deal worth US$307 million.
AC Milan are owned by Li Yonghong, whose Rossoneri Sports Holdings took over in April last year in a convoluted deal worth US$860 million.
While questions have been raised about the legality of Suning's deal and it has also come under fire on Chinese state television, the ownership of Milan is even more precarious.
Li has been reported to be bankrupt – which he dismissed as "fake news" in his Chinese New Year message to Milan fans – and Italian newspaper Corriere della Sere has said that the club risks being sold on Chinese e-commerce site Taobao.
That is unlikely to happen even if Li's finances are as dire as feared. Instead the club will likely go under the control of the US hedge fund Li borrowed from to get the deal over the line.
Nevertheless, something is clearly rotten and Li with his fake news and dodgy bank balance is not far away from wearing a "Make Milan Great Again" baseball cap.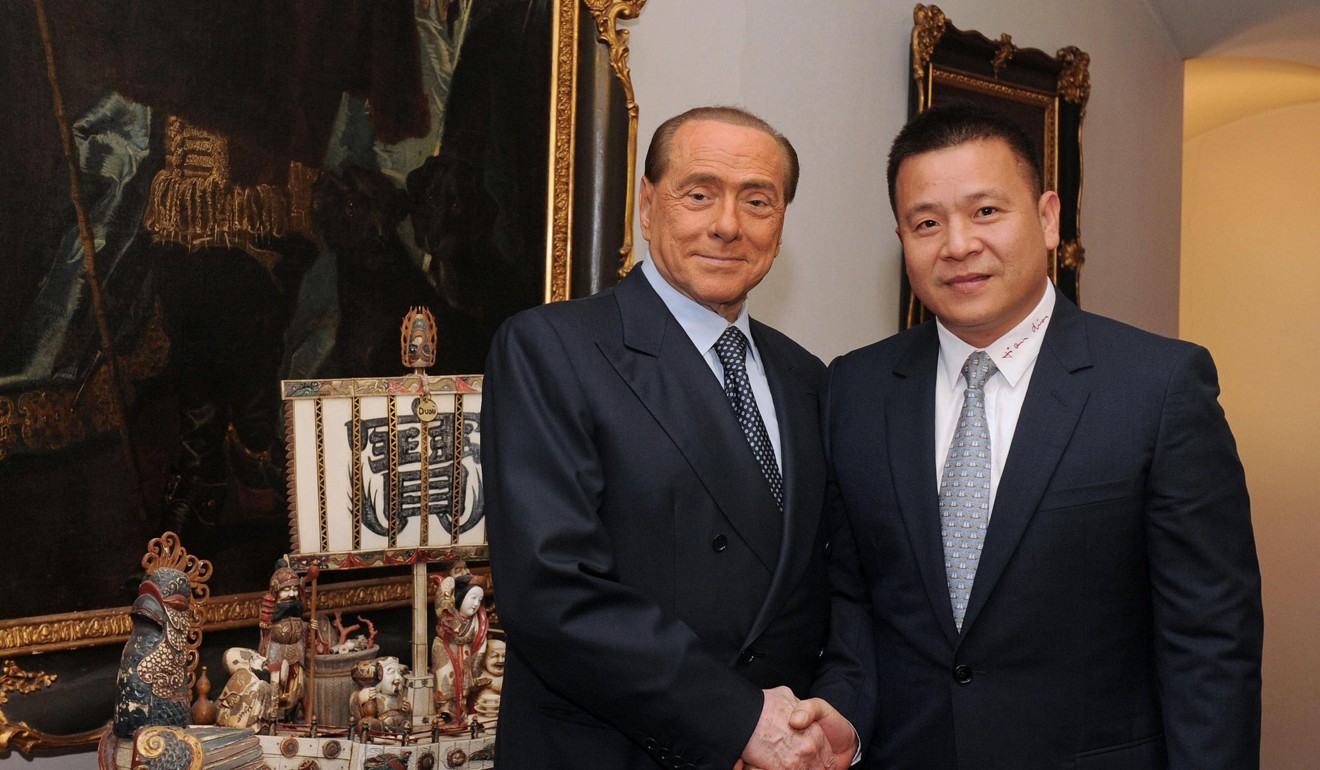 It was said that he was looking for extra investors as recently as last September, six months after buying the club, and a New York Times investigation into Li and the Milan deal found shuttered offices, computers stripped of hard drives and maggots in festering trash cans.
Even Silvio Berlusconi, the former owner who sold to Li, has questioned the new regime and that has to ring alarm bells.
Both clubs are operating at a loss and Italian financial newspaper I l Sole 24 Ore has suggested that Inter's debt is such that they should not be allowed to play in the league – although this pre-dates both Thohir and Suning.
In a city divided by football, both sets of fans are united in wanting the Chinese owners out.
Inter fans have protested the current owners. Supporters have adopted the "SuningOut" hashtag in fury over a lack of investment and the club slipping down the league table, while Chinese fans staged a protest outside Suning's head office in Nanjing with banners in Mandarin and English calling for them to sell up.
It wasn't meant to be this way.
Of all of the European clubs that have been bought in part or in full by Chinese owners, the Milanese giants made the most sense. Italian football was the first to be broadcast on Chinese terrestrial TV and the pair have longstanding support bases on the mainland.
They are still among the best supported clubs in the country despite Serie A and its clubs neglecting to follow the example of Europe's other big leagues by embracing Chinese social media.
Further to that, the Italian Super Cup has been held in both Shanghai and Beijing in an attempt to win over the Middle Kingdom, while both clubs have played pre-season games in China.
But it has gone badly for both sides at the San Siro. And quickly.
Inter manager Luciano Spaletti is the fifth boss under Suning's 18-month reign while AC Milan changed manager last November, hiring former player Gennaro Gattuso to replace Vincenzo Montella.
That has signalled a change in fortunes on the pitch. Gattuso has guided the side to 13 matches unbeaten and the last 16 of the Europa League, where they will face Arsenal.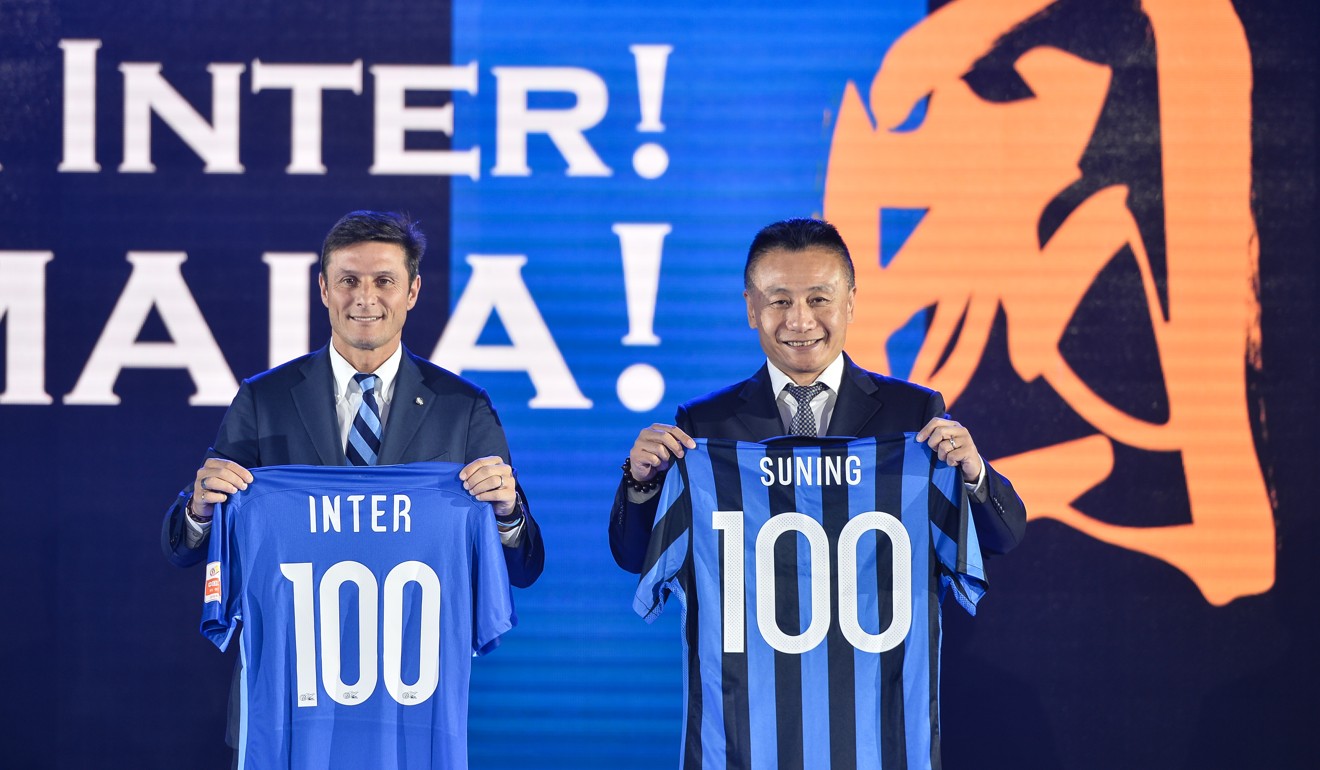 As AC Milan are on the rise, so Inter have begun to sink. Top of the league earlier in the season, Inter are fourth – 18 points off leaders Napoli. There is a risk they will not qualify for the Champions League, potentially pipped by their city rivals. They were 16 points clear of AC Milan but they go into the derby and the gap is reduced to seven.
What happens on the pitch only matters in the race for a European place and Milanese bragging rights. Other than that, Inter's season is over and it is another year with no silverware. AC Milan still have two paths to win a trophy, the Europa League and the Coppa Italia, where they meet Juventus in May's final.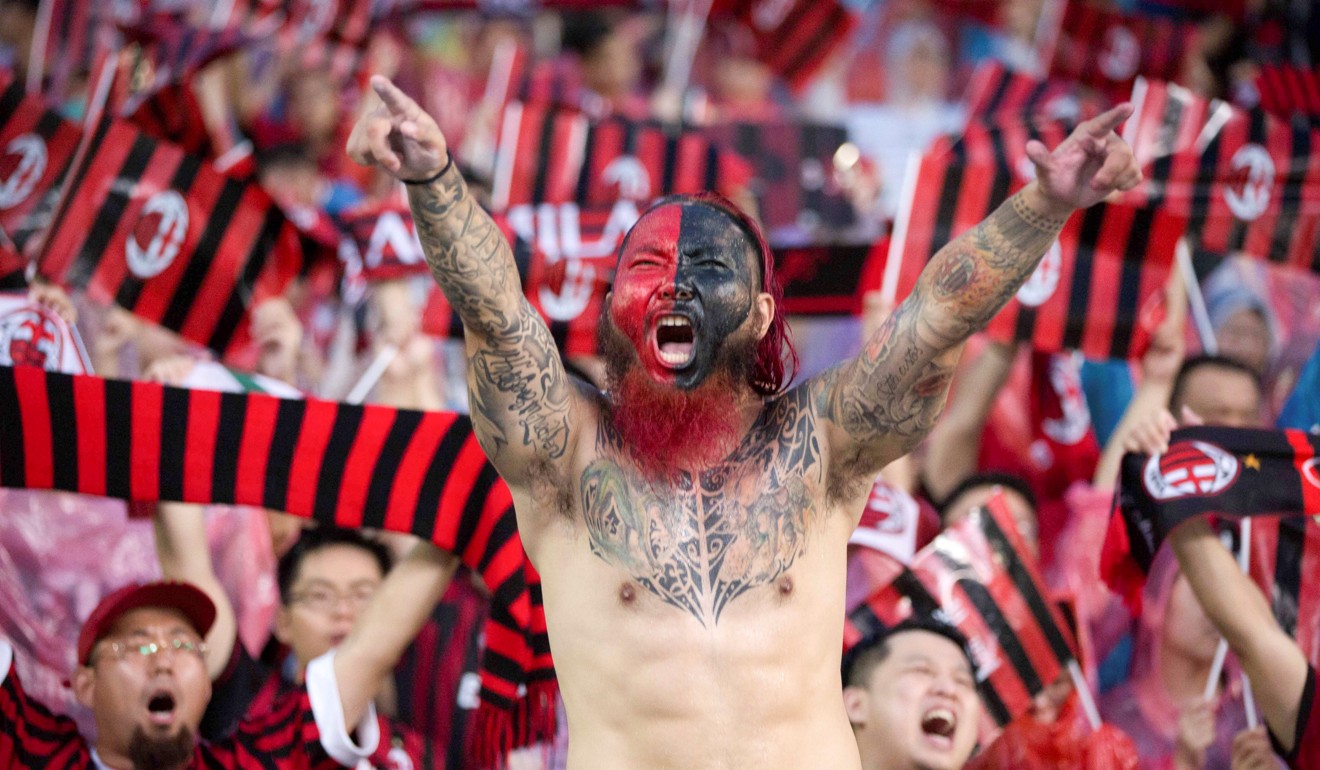 The likelihood is that it will be another barren year for both, but the fans will have dust accumulating in the trophy cabinet if there is sweeping change in the boardroom.
Rumours persist that AC Milan club soon be sold for much less than what Li paid, while Inter fans may get their wish that Suning heads off into the sunset.
Until that happens the Derby della Madonnina will serve to remind football fans of how maddening foreign ownership can be.