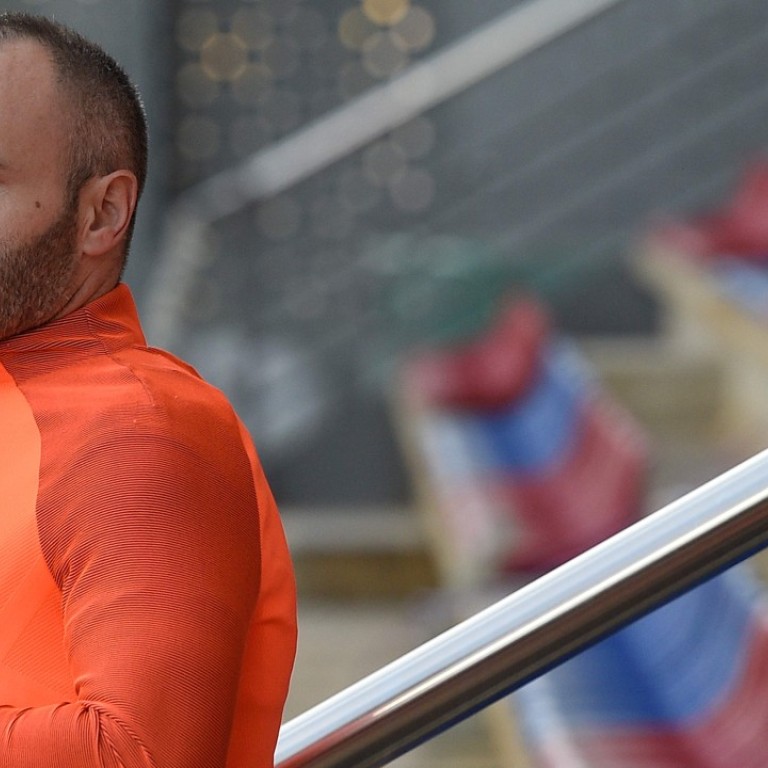 Andres Iniesta has found himself struggling for a starting role at Barcelona this season. Photo: AFP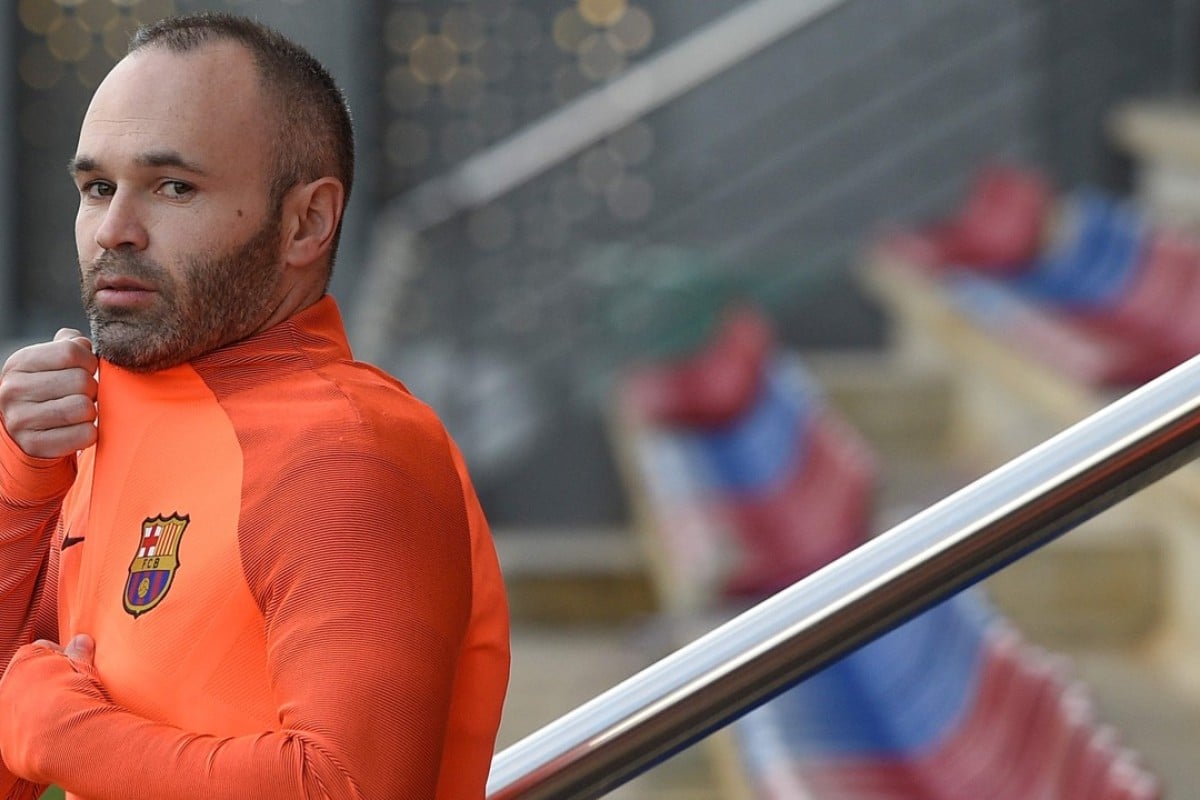 Andres Iniesta has found himself struggling for a starting role at Barcelona this season. Photo: AFP
Andres Iniesta continues to make noise about ending his glittering Barcelona career this summer to join the
But if it's not just a ploy to get more minutes at the Nou Camp then the playmaker should really have his head checked because the standard of football on offer in the mainland is not befitting a player of his genius.
The Spaniard says he has been given a deadline of April 30 to make a decision, with a reported US$43.1 million-a-year offer from Tianjin Quanjian on the table.
"It's something that has to happen sooner or later. I haven't decided yet," Iniesta told Radio Cadena Ser on Thursday. "There are a lot of thoughts going on in my head, some stronger than others.
"There are still a few weeks to decide whether I continue or not, and it's one of the most important decisions of my career."
Iniesta has been at the heart of Barcelona's most successful era alongside Lionel Messi, winning four Champions Leagues and eight La Liga titles, so his frustration at being snubbed for a starting place at times this season by manager Ernesto Valverde is understandable.
Once a seemingly untouchable name on the teamsheet, Iniesta has found his playing time this season limited because of injuries and the signing of Philippe Coutinho from Liverpool, with the 25-year-old Brazilian regarded as Iniesta's long-term successor at the Nou Camp.
The return of €105 million forward Ousmane Dembele from injury, and the possible capture of Antoine Griezmann from Atletico Madrid in the summer, could further limit Iniesta's opportunities.
But to turn tail and run for the riches of the Chinese Super League as soon as things get a little tough would be out of character for a player who fought his way up from Barca's famed La Masia academy to break into Frank Rijkaard's star-studded side.
Iniesta helped turn the 2006 Champions League final on its head as a half-time substitute, with Barcelona coming back from 1-0 down to beat Arsenal.
"That final was changed by Iniesta," then-Arsenal captain Thierry Henry reflected in 2016. "When Iniesta came in and started to turn around ... after an hour I couldn't follow him. Iniesta killed me."
That win kicked off a new era of success at Barcelona and Iniesta won over the doubters to graduate from a cameo role and become the heart of Pep Guardiola's midfield.
He was indispensable ever since, until this season.
"I'm at an age where things change and other doors open and they're exciting in many ways," the 33-year-old added in his Spanish radio interview. "It's not a question of love, rather what I feel I have to do. I honestly feel that injury permitting I'd be in the starting 11 for Barca over the next two seasons.
"If I go, it'll be because I can't give my all as a player and person at my club. It's going to be a difficult decision, whatever I choose.
"If I remain, it will be because I feel 200 per cent in virtually every department. And if I don't [stay], it will be because I don't feel myself capable."
Whereas Javier Mascherano's exit from Barcelona for Habei Fortune in January was probably the right call given his declining ability, Iniesta is surely still a vital part of Valverde's plans.
With Iniesta also hinting he will bring an end to his international career with Spain after this summer's World Cup in Russia, his chances of keeping fresh to challenge for a Barcelona place would only be boosted.
"At the moment, given my age, it could be my last international appearance," added Iniesta, who scored Spain's winner in the 2010 final to deliver their first World Cup.
"It's quite similar to what could happen to me at club level. I don't want to be there just to make up the numbers. I don't need to be there [at Barcelona and Spain] just so I can say I'm there."
Iniesta signed a "lifetime contract" with Barcelona last October which effectively allowed him to call time on his career with the club whenever he decided.
It's time for him to roll his sleeves up and prove that wasn't just a gesture of goodwill from a club that owes him so much.
Nicknamed 'El Illusionista' by the Catalan press, Iniesta has not yet lost his powers and leaving for the Chinese Super League would be a waste of his time and ours.
Fight or flight – it's your call, Andres.